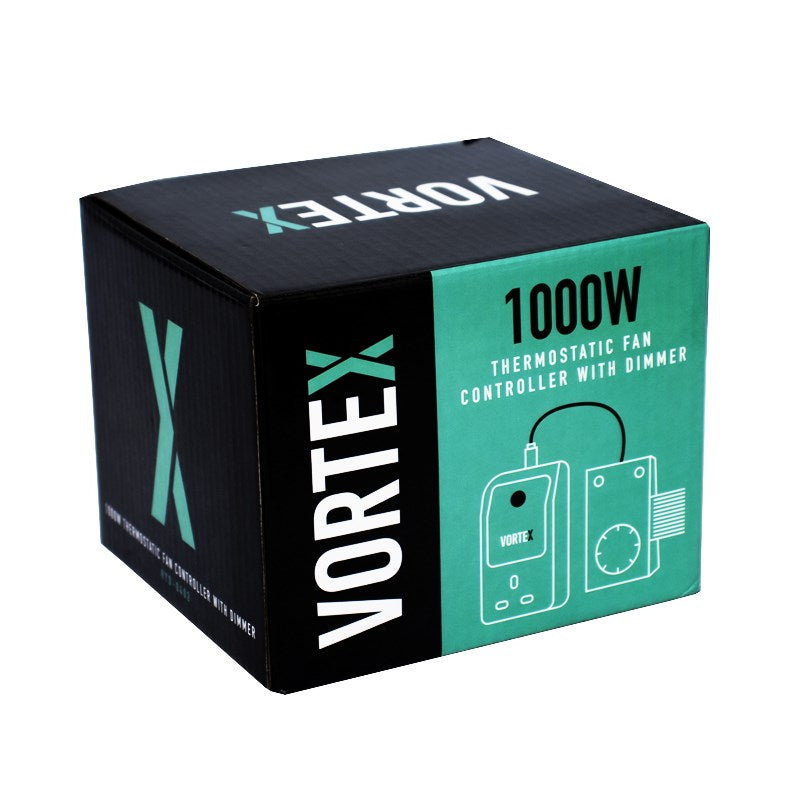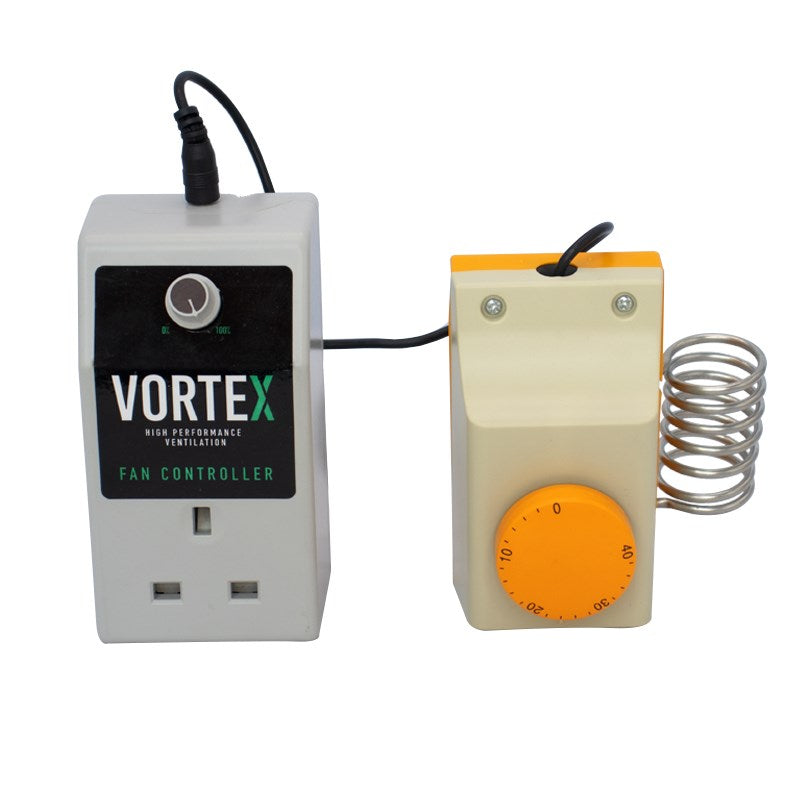 Vortex Thermostatic Fan Speed Controller 1000W
Control is everything. Regulate your temperatures & automate your fans with this reliable, accurate and remarkable value solution.
The Vortex 1000w Thermostatic Fan Controller With Dimmer allows growers to control the speed of incoming or outgoing fans with a settable thermostat for optimum performance. 
WHY USE A FAN CONTROLLER?
1000w Maximum Fan Wattage

Fully Adjustable Climate Control

Perfect for Cooling LED Grow Rooms

Fully Adjustable Fan Speed Control
Control is everything. Take the stress out of fan management with this amazing Controller. In stock now.