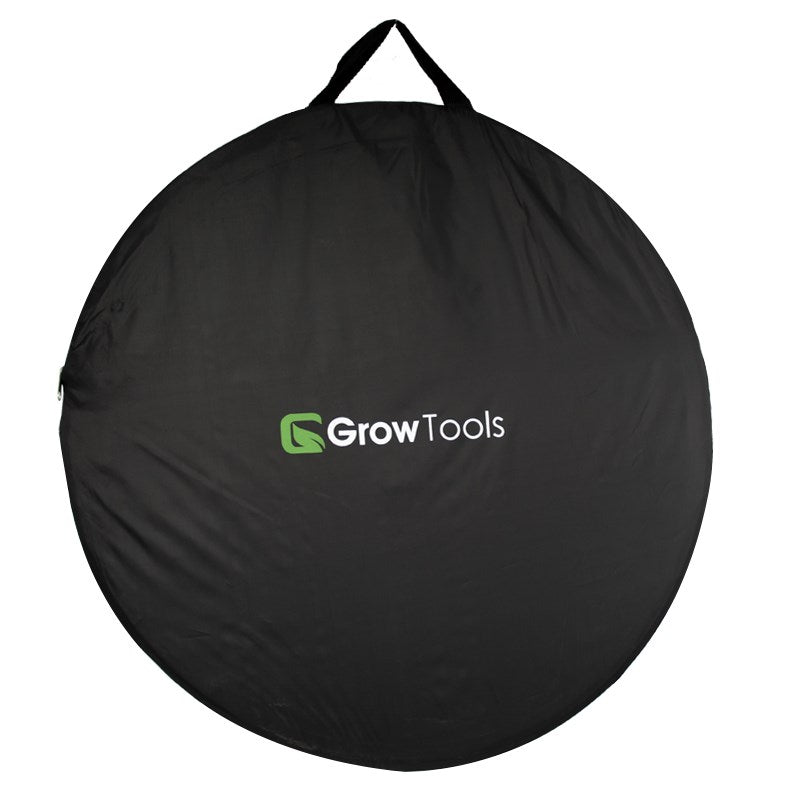 Grow Tools Professional Drying Rack - 8 Layer
Eliminate risk of mould & bud rot during the drying process with this Professional 8 Layer Drying Rack. 

Dry Massive Harvests In A Tiny Space
Prevent Mould, Bud Rot & Overdrying
Easy To Store
Gentle On Valuable Herbs
Craft Level Control
Adjustable
Exceptional Value For Money
8 Huge Drying Areas

 
It doesn't matter how good your herbs are if you dry them badly. Professionally dry herbs evenly, efficiently and safely with this remarkably well made drying rack.
No more Grannies washing lines and definitely no poundshop hangers - this drying rack is built for purpose and gives your valuable herbs the care that they deserve.
The Grow Tools 8 Layer Dry Rack is a must-have for any indoor gardener looking to dry out their produce quickly and efficiently. Equipped with removable layer clips for convenience, it is designed to eliminate mould and fungal growth and achieve the perfect aeration during the harvest process.
This dry rack is ideal for use in a hydroponic setup and can be placed anywhere. It features eight detachable layers that are perfect for drying different amounts of produce. Once you're finished using it, the dry rack conveniently collapses down for easy storage.
The Grow Tools 8 Layer Dry Rack is made of a fine, non-absorbent mesh material that allows for consistent airflow, aiding in the drying process and preventing issues such as fungal growth and mould. This makes it a reliable and effective tool for achieving optimal results during the harvest process.
In conclusion, the Grow Tools 8 Layer Dry Rack is an essential piece of equipment for indoor gardening. Its convenient design, detachable layers, and non-absorbent mesh material make it an efficient and reliable option for drying your produce. Whether you're a seasoned gardener or just starting out, the Grow Tools 8 Layer Dry Rack is a valuable addition to any indoor garden setup.
A really simple device that will improve your drying game while also saving time & space too. This collapsable drying rack is a must have piece of kit for any tent grower. Get yours now.