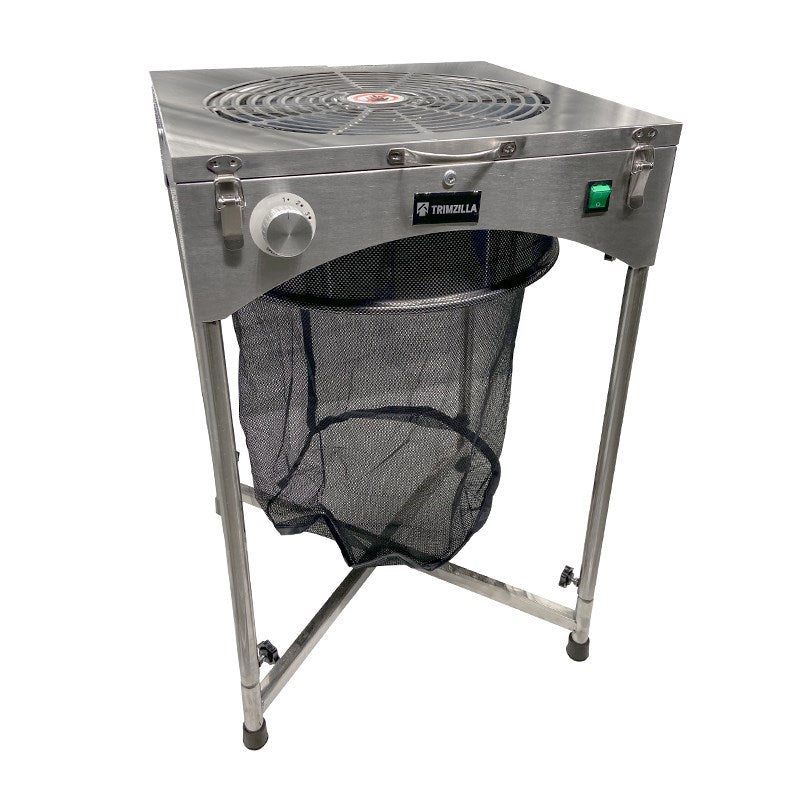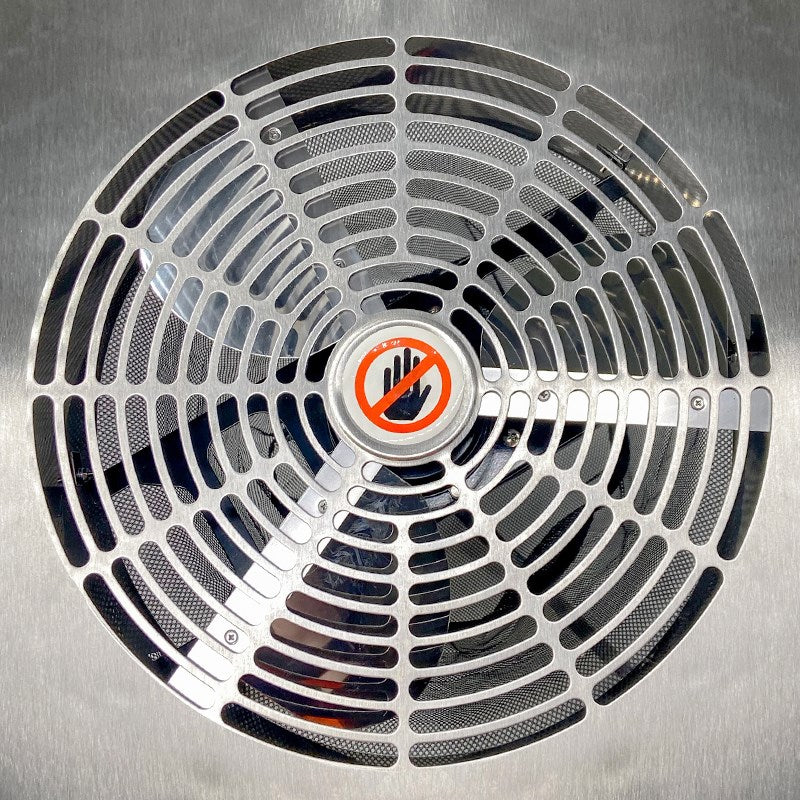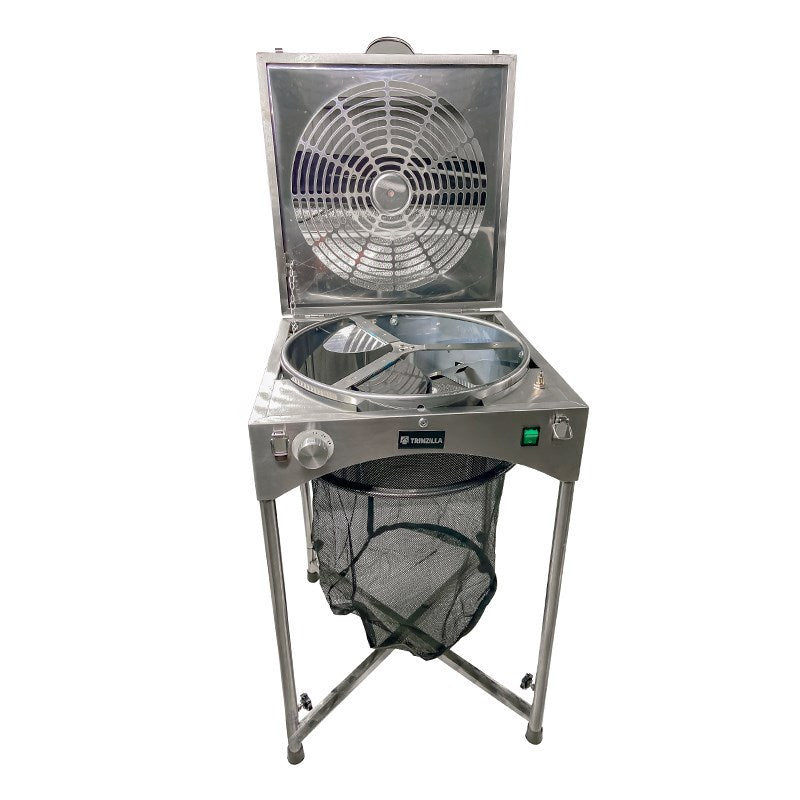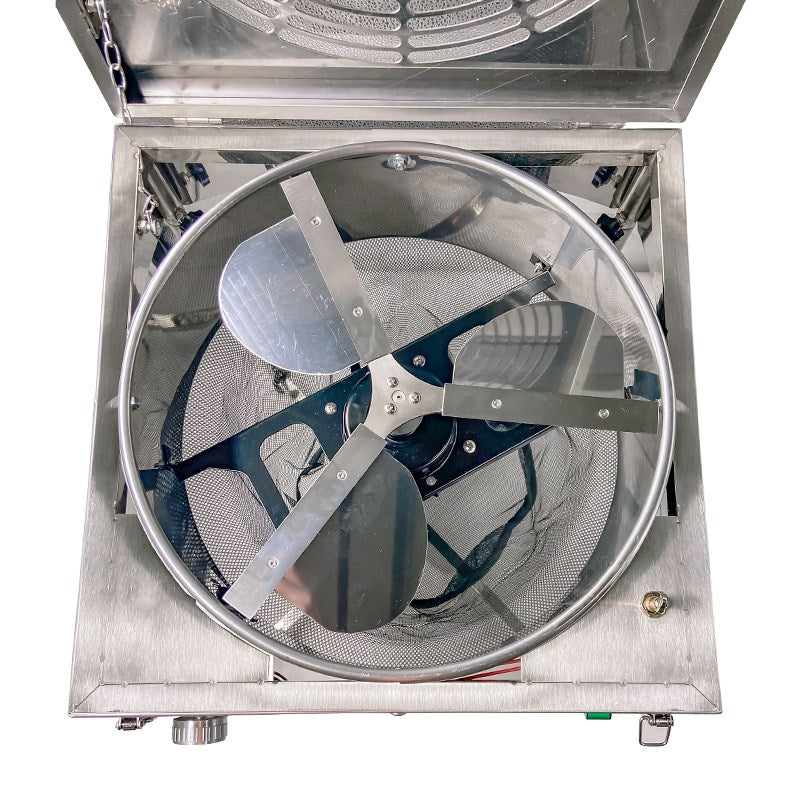 Trimzilla - Turbo Electric Herb Trimmer
Growing herbs is fun. Trimming them is not. Take the pain out of harvesting your herbs with the amazing Trimzilla Turbo.
Trimzilla will make light work of big yields of produce. Featuring durable stainless steel design, a powerful motor and precision cutting blades.
This amazing Trimmer is built to work hard. It's larger than other in the Trimzilla range and has a more industrial look and feel.
Its super easy to use and makes light work of huge trimming jobs. Do days worth of trimming in just a few hours with the game changing Trimzilla Turbo. 
The Trimzilla Turbo is a breeze to clean and folds away nicely in between grows. 
Its not just a spinning blade. The Trimzilla Turbo is packed with cool features. Herb is trimmed through the 1.3 mm stainless steel grate which allows debris and offcuts to pass through, which dramatically reduces the waste.
This unique debris recovery system means that offcuts and debris are processed and collected via the bottom chamber.
So no more messy, stinky and time consuming trimming jobs. The Trimzilla pays for itself very quickly indeed. 
WHY USE A TRIMZILLA TURBO?
Powerful and efficient the unit is super study in operation – built with the user in mind it is simple to maintain and clean. With a small footprint, Trimzilla Turbo Trimmer does not take up much space when stored.
Vastly reduces trimming time & odour
Precision Cutting Blade
Easy to store & clean

Powerful, efficient & quiet

3 Speed Settings
Collects and stores your trim keeping everything tidy


Ventilation & debris recovery systems

1.3mm thick stainless steel for the whole trimmer.
Extra large 18" Cutting Surface.
Makes light work of heavy herbs.
Free UK Delivery
Pay As You Grow in 3 instalments with Klarna
Upgrade your trimming game and turn your grow room around quickly with the amazing Trimzilla Turbo.
In stock now for Free Next Day UK Delivery.