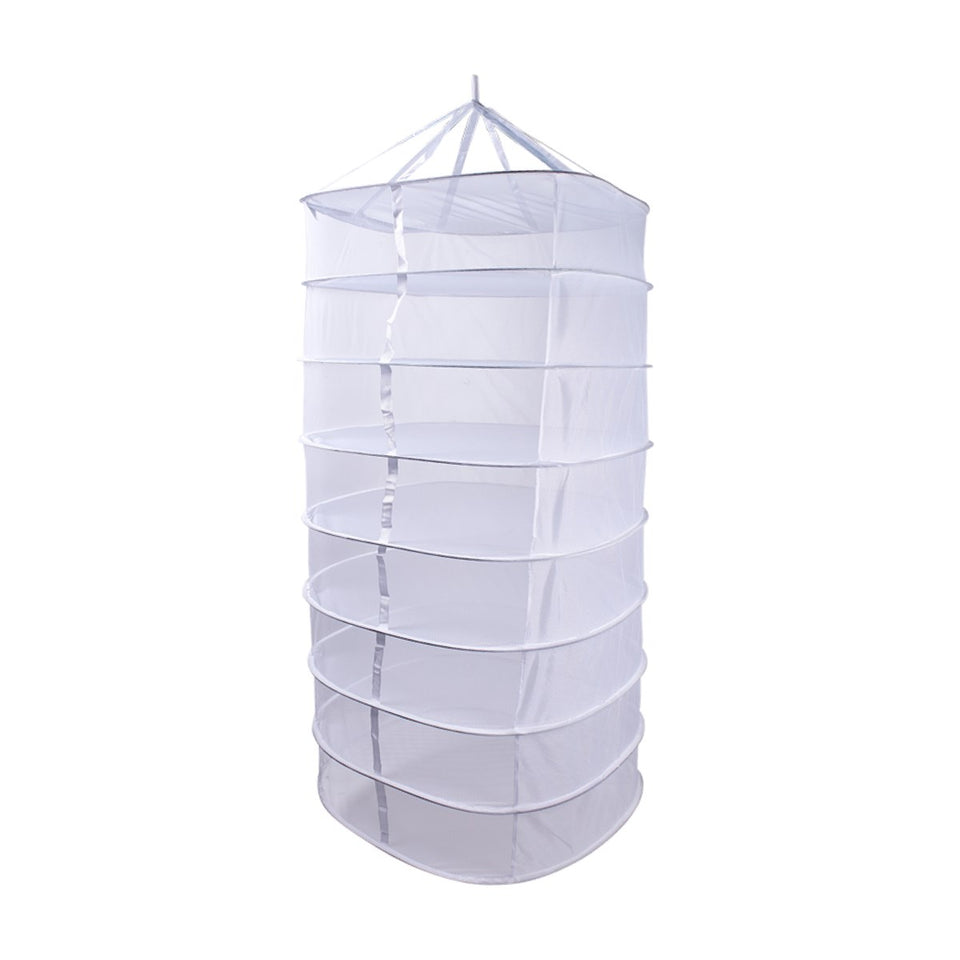 Trimzilla Professional 79cm Drying Rack
The Trimzilla Dry Rack is the ultimate solution for drying large quantities of herbs, flowers, and other plant materials quickly and efficiently in small spaces. Made from premium-quality materials, this dry rack is the perfect choice for any level of grower.

Dry Large Harvests In A Tiny Space
Prevent Mould, Bud Rot & Over-drying
Premium Construction

Flat Pack for Easy Storage
Gentle On Valuable Herbs
Craft Level Control
Adjustable
Exceptional Value For Money
8 Huge Drying Areas

 
Featuring 8 robust compartments and a sturdy fabric strap, the Trimzilla Dry Rack allows for easy and reliable hanging, opening up from a flat position into a tall 178 cm drying rack.
The non-absorbent premium-quality netting ensures that it does not absorb moisture from the plant material, while the substantial mesh holes allow for maximum air circulation for quick, even, and thorough drying.
To use the Trimzilla Dry Rack, simply suspend it from a hook point at least 170 cm off the floor, using the sturdy fabric strap situated on top of the rack. The net will then open up, exposing the premium compartments.
Each compartment has an 8-inch wide access hole and netted sides to keep everything inside. After use, simply unhook the dry rack from the hook point and lower it to the floor. The shelves will collapse back together flat for easy storage.
In conclusion, the Trimzilla Dry Rack is a premium collapsible drying rack that is perfect for drying plants and herbs. Its premium-quality materials, robust compartments, and non-absorbent netting make it a reliable and effective choice for any level of grower.
Whether you're a seasoned gardener or just starting out, the Trimzilla Dry Rack is an essential addition to your indoor garden setup.