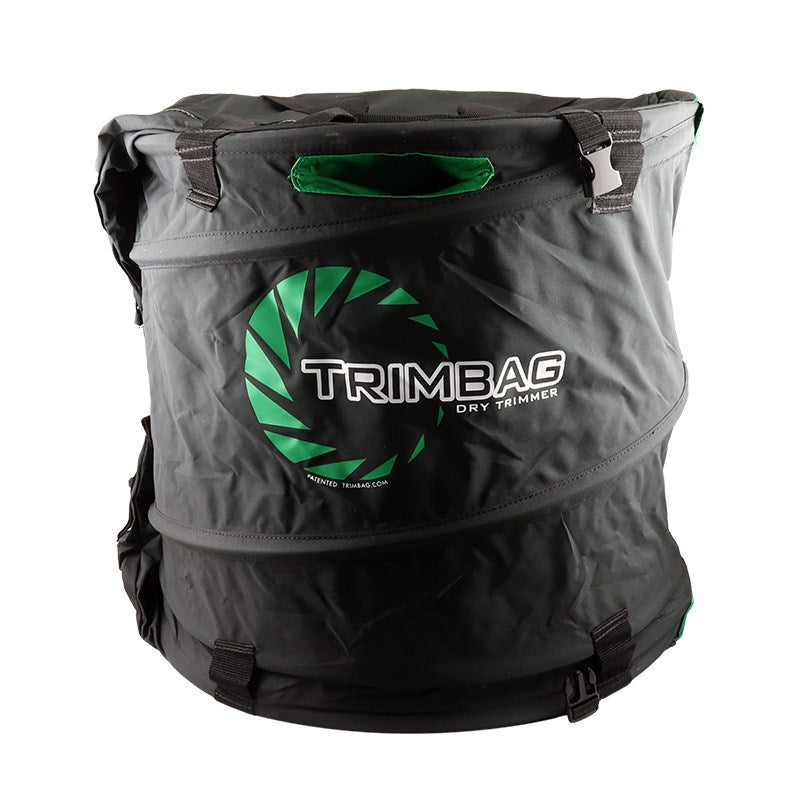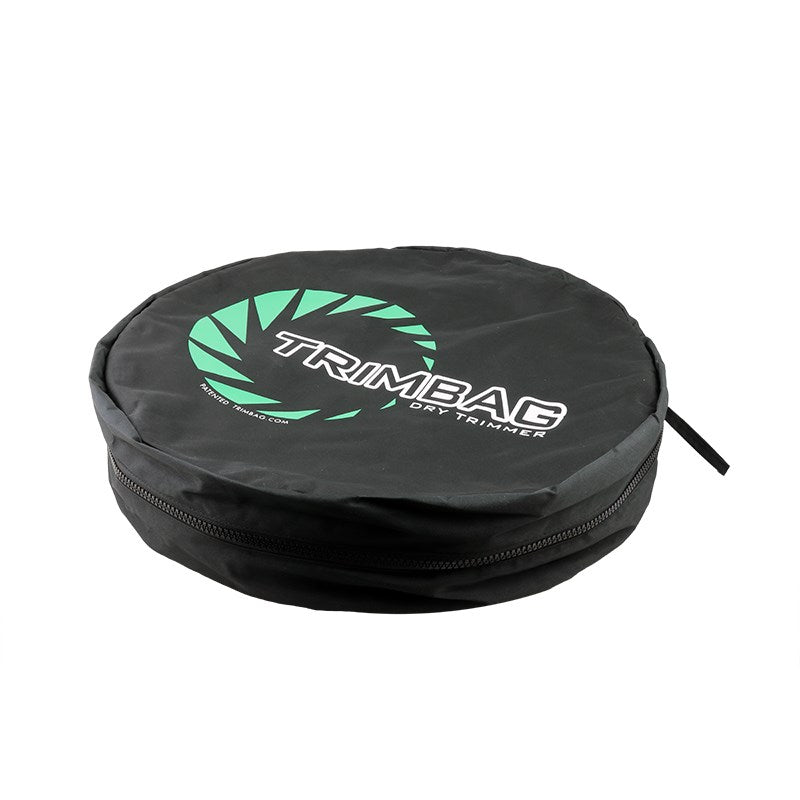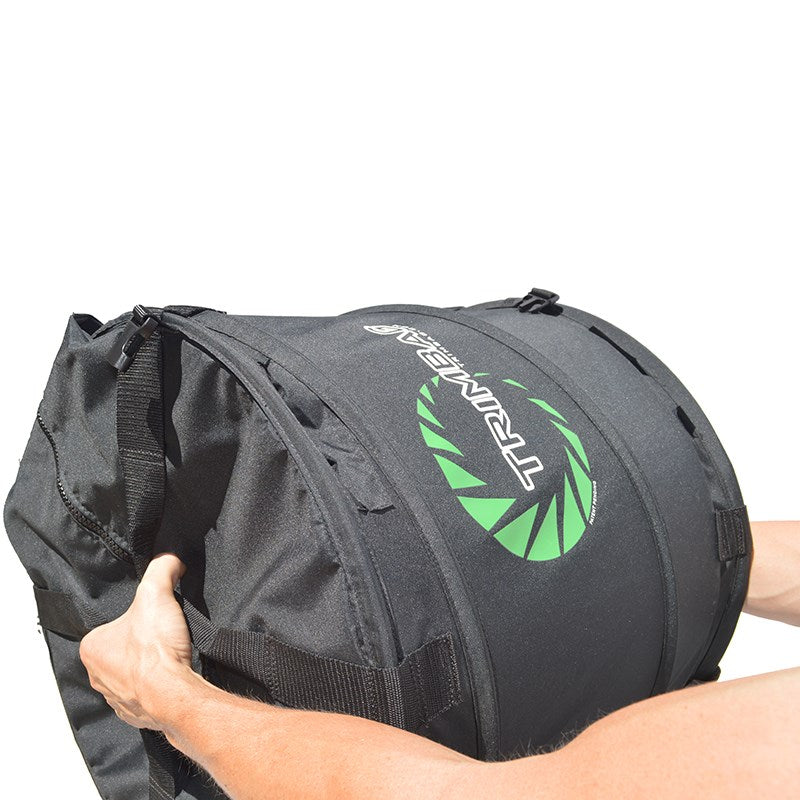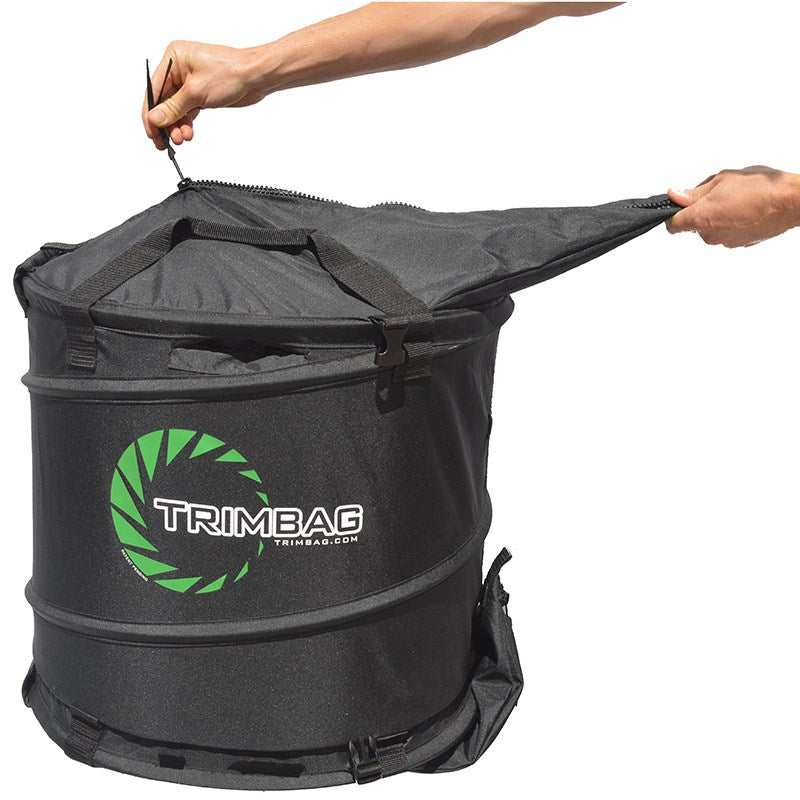 Trimbag Dry Trimmer
Trim in minutes, silently, without electricity. Behold the awesome Trimbag.
The awesome Trimbag makes light work of heavy flowers. Its ingenious design enables growers to trim huge amounts completely silently, with no electricity in just a couple of minutes. Amazing! 
Trim in the woods, trim in a van or trim in Sainsbury's if you fancy it. The Trimbag trims huge amounts in just a few twists.
Fill the unit with the product to be trimmed, then swiftly rotate backwards and forwards in a rotating motion for 2-3 minutes.
Then open the bottom compartment and simply tip out the dry leaf matter that is to be discarded, left inside the main compartment should be beautifully trimmed product. 
WHY USE A TRIMBAG?
The durable fabric reduces airborne particles

Lightweight 3.5lbs
Blade free

No replacement parts

Compact/Collapsible

Portable

Pocketed Carry Bag

Flexible end caps for precision pouring
Free UK delivery
Pay As You Grow in 3 instalments with Klarna
The Trimbag isn't cheap. But its a game changer for those who don't have the luxury of a trimming room and it pays for itself very quickly. 
Love growing. Hate trimming. Order your Trimbag now.