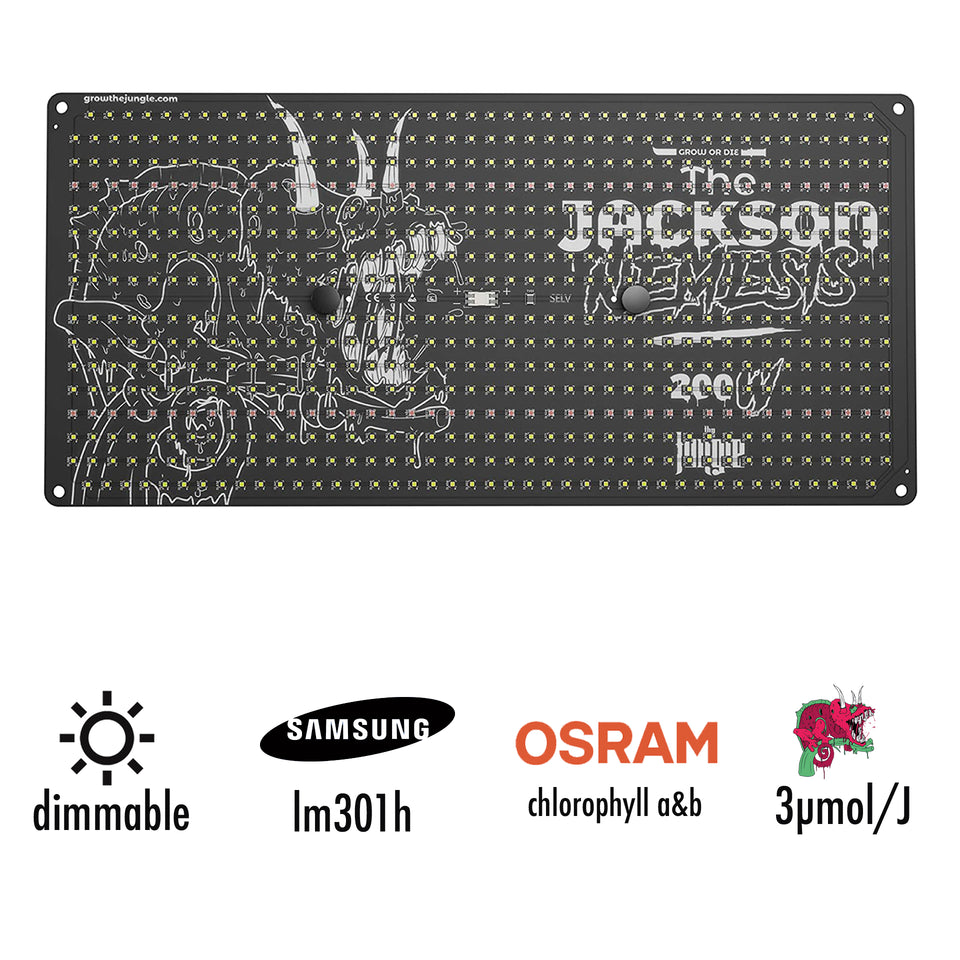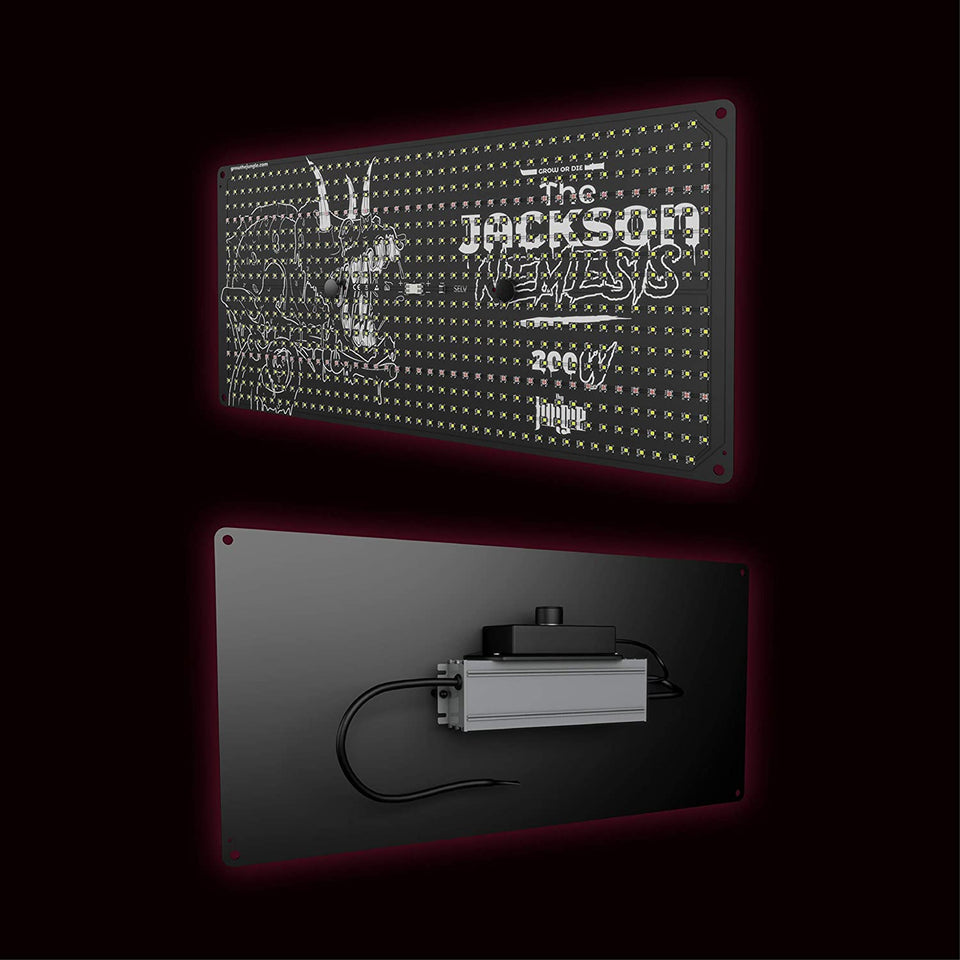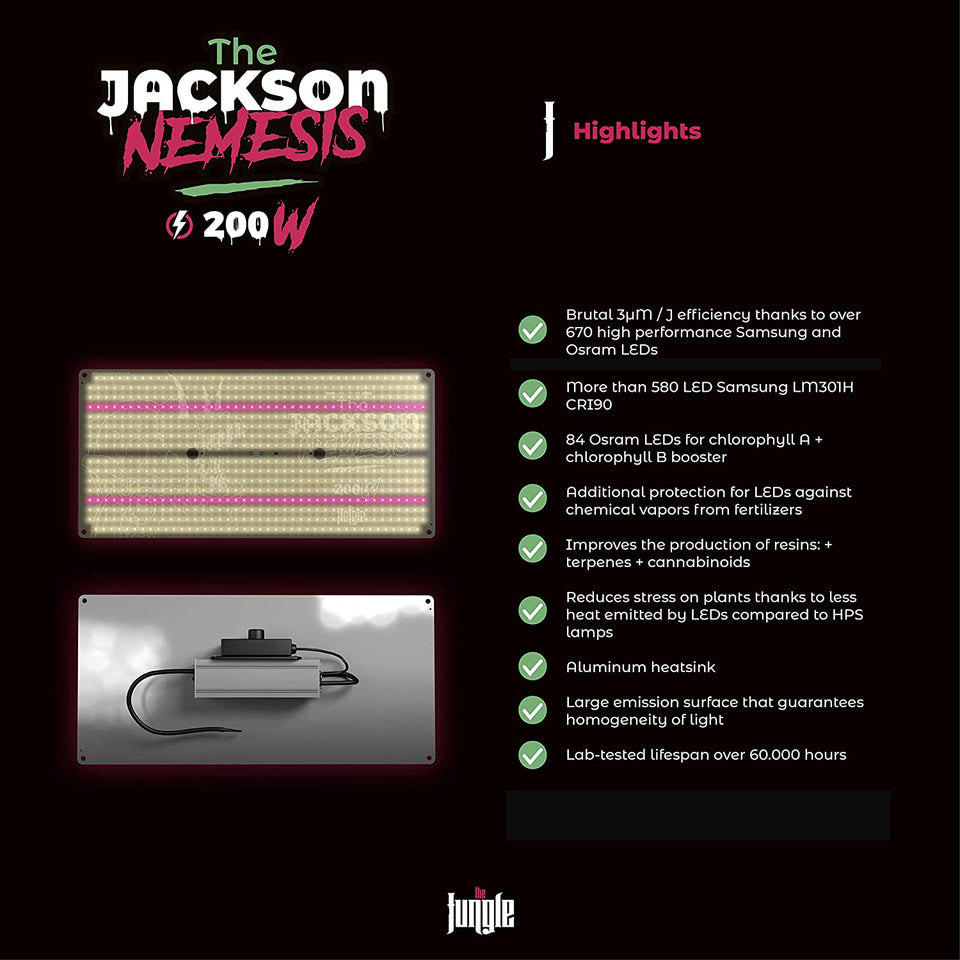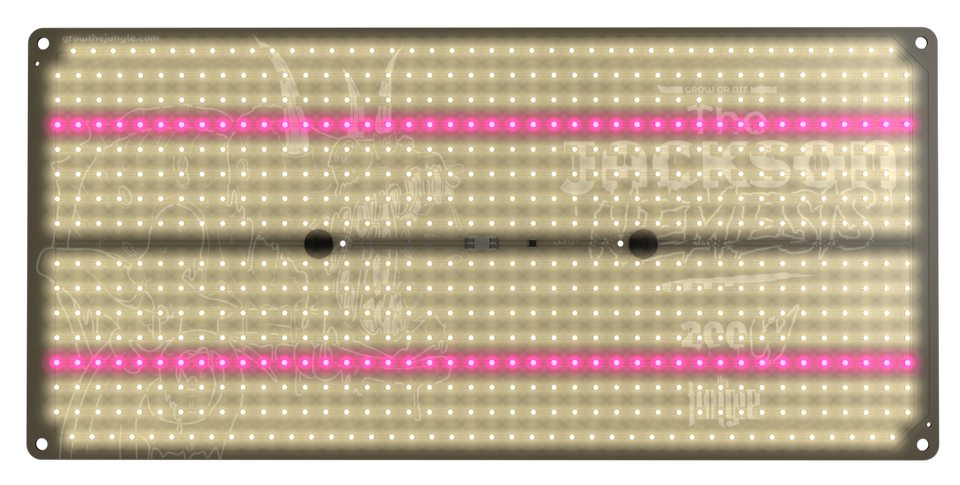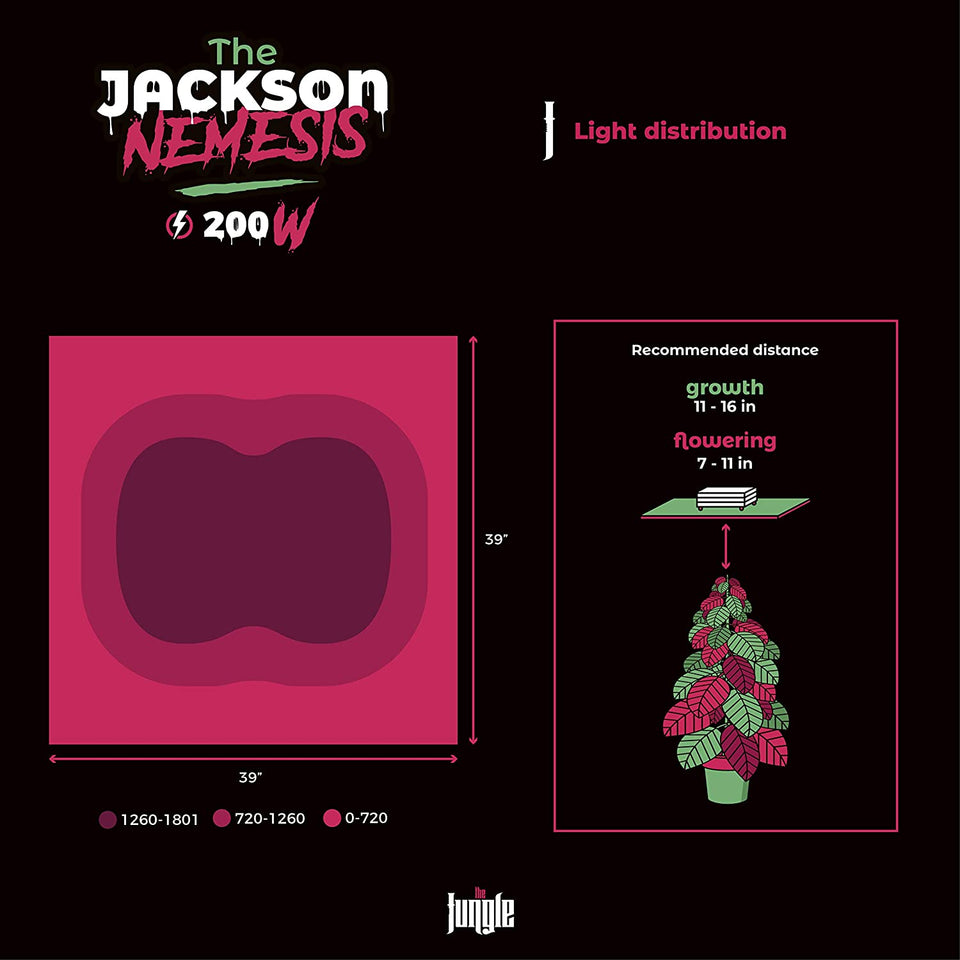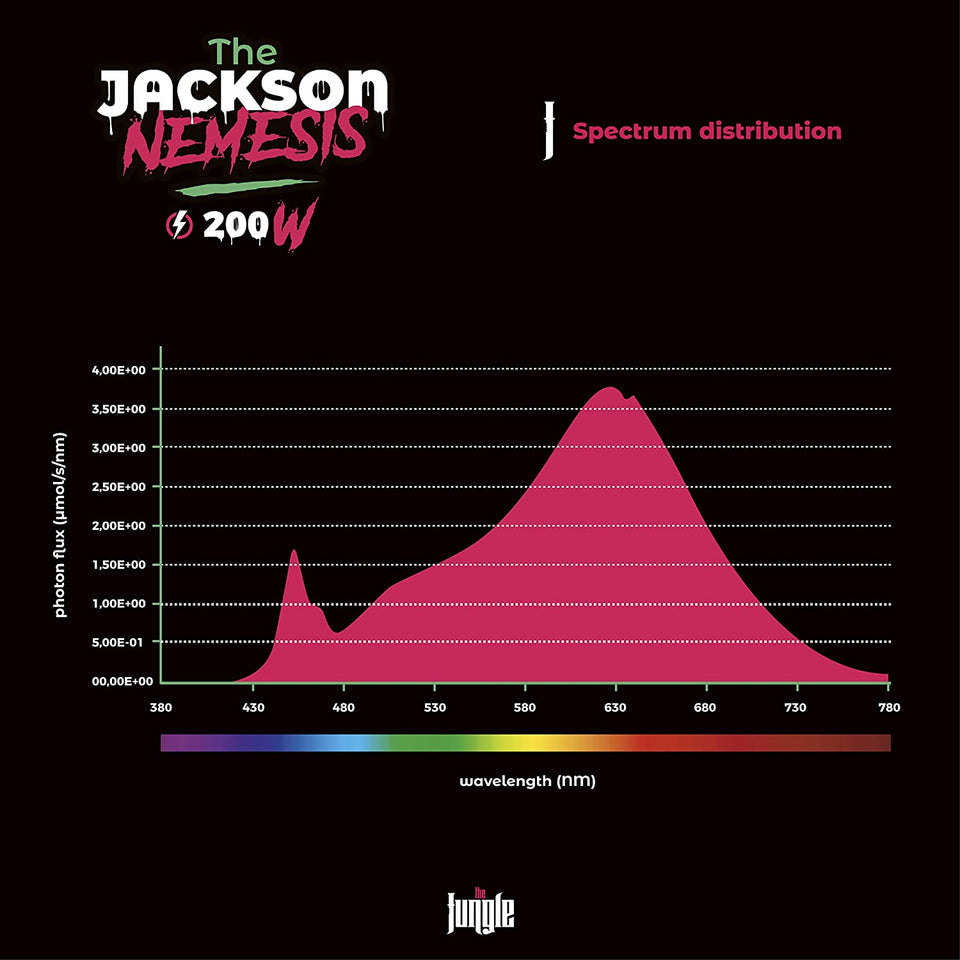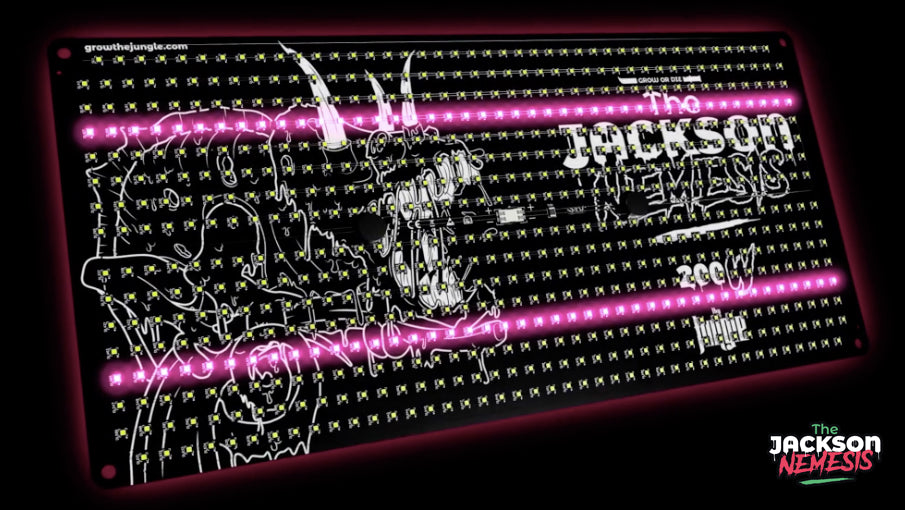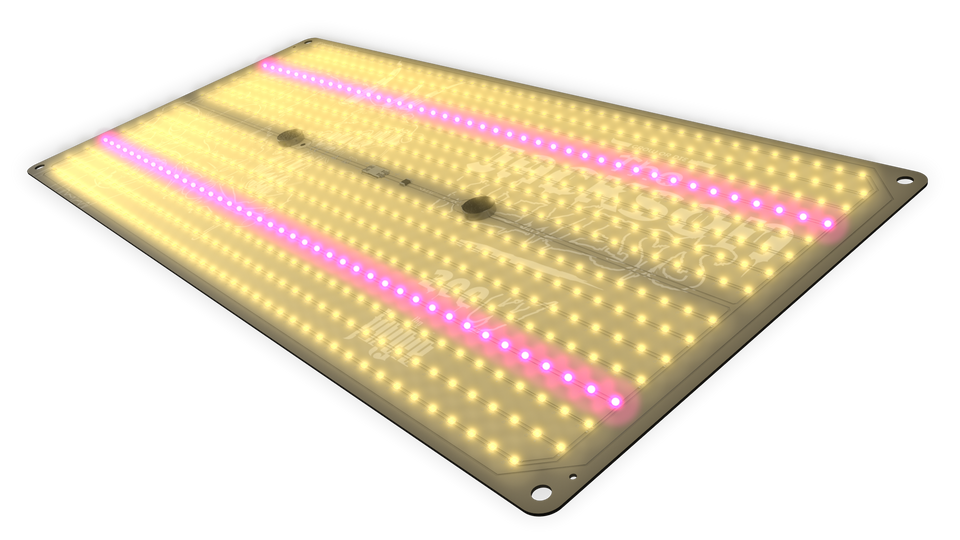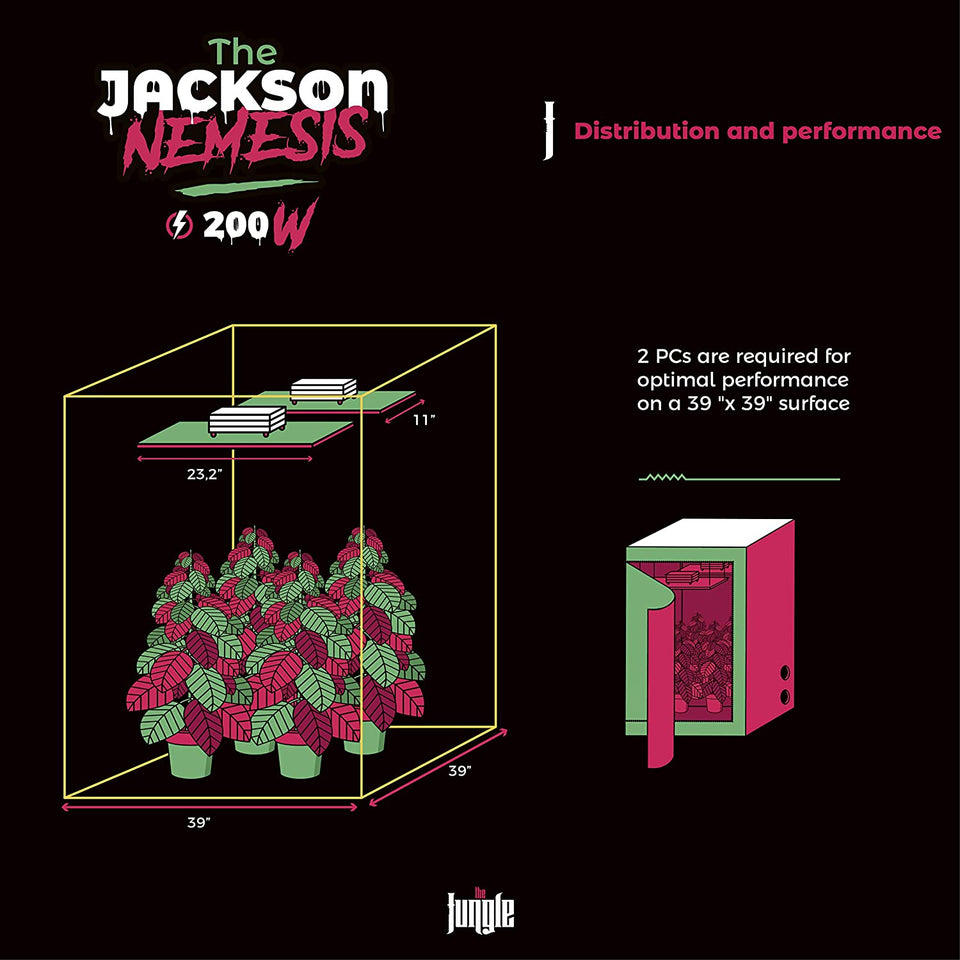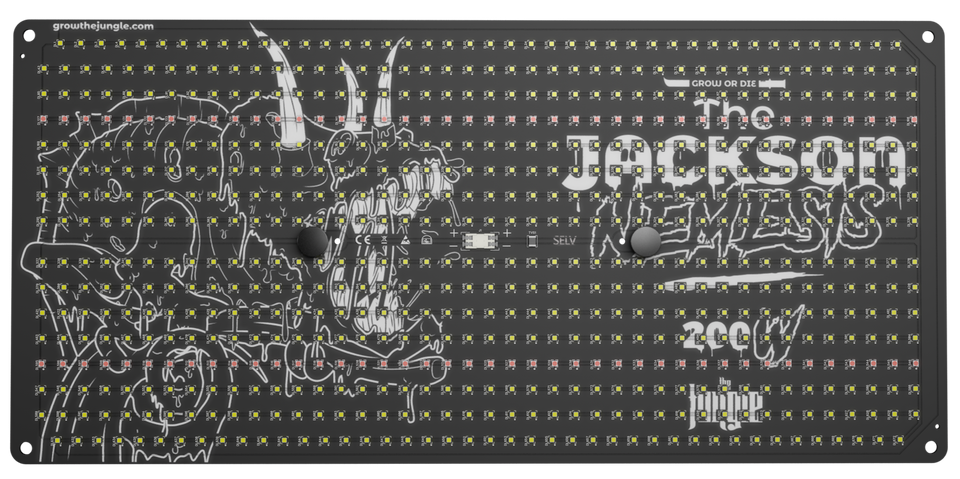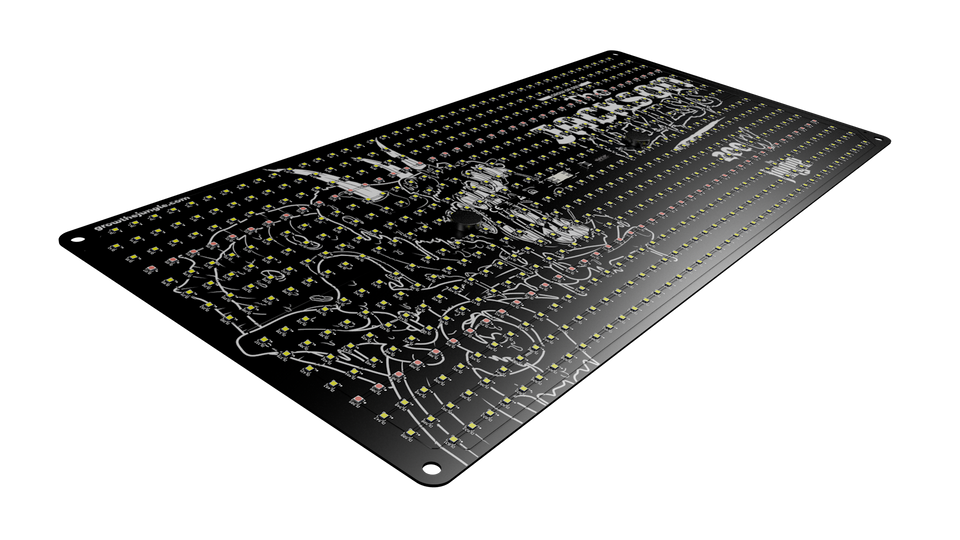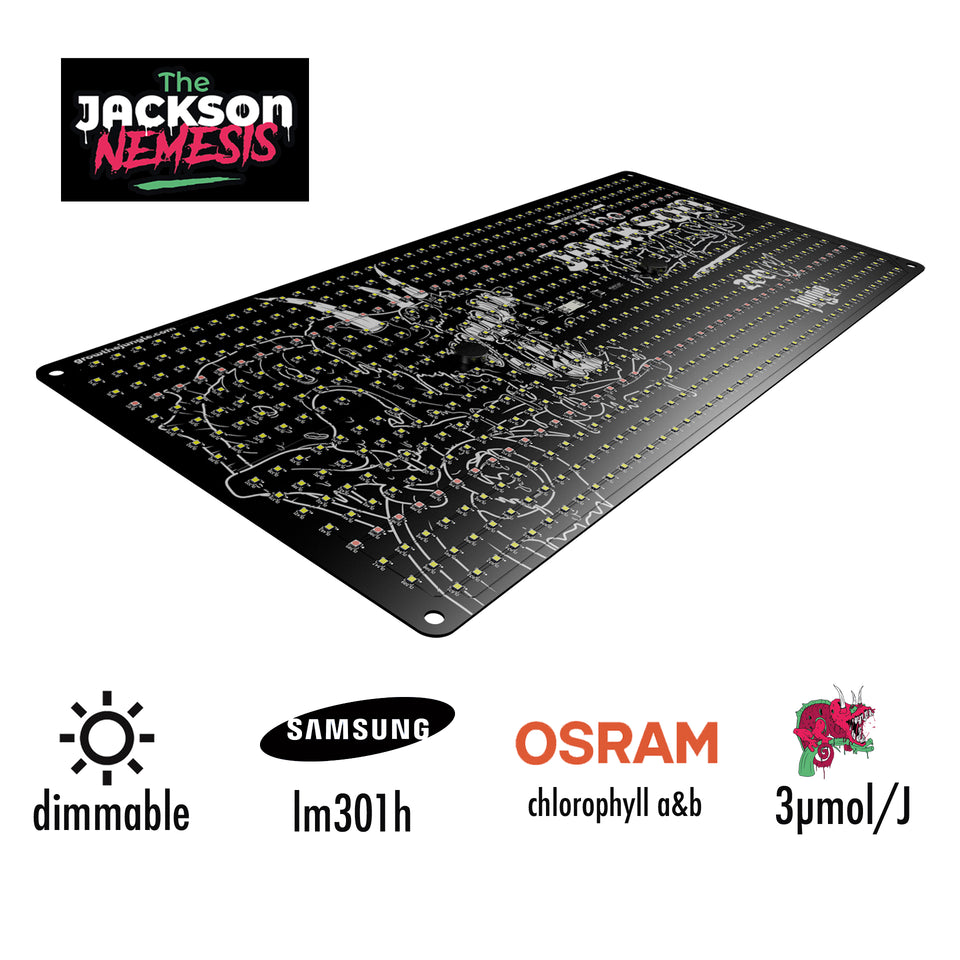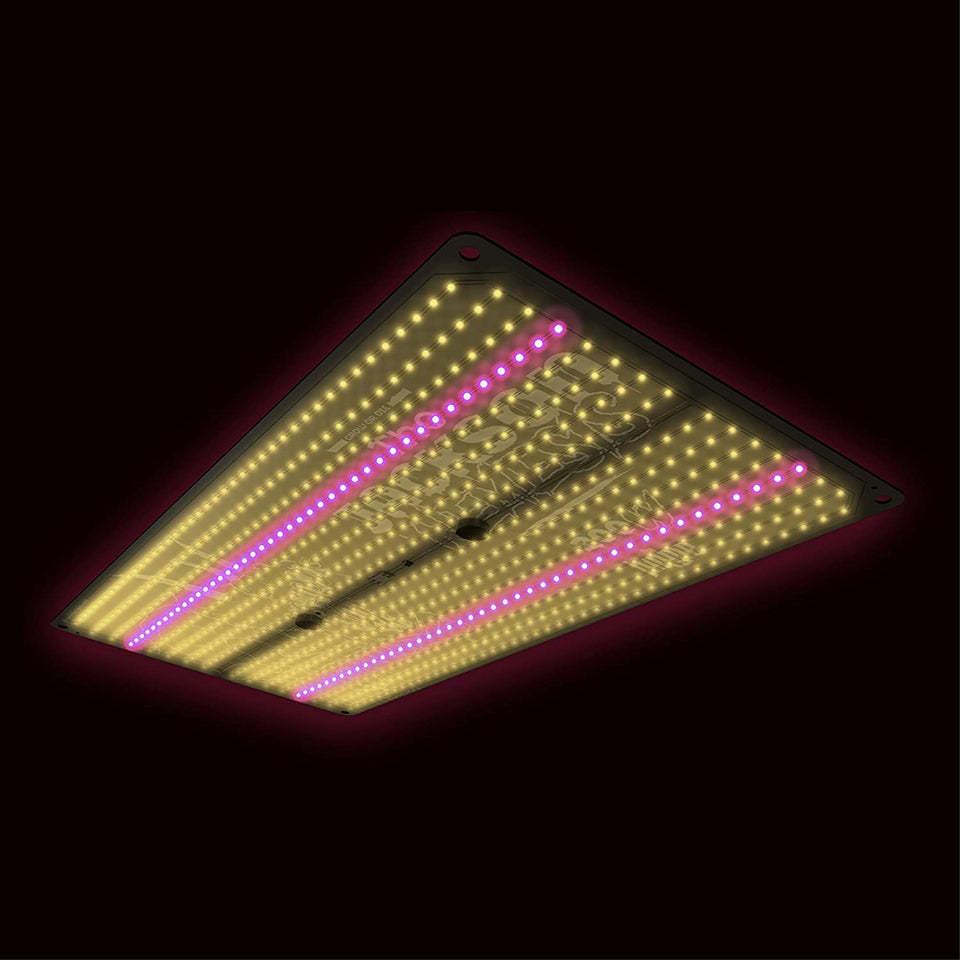 The Jackson Nemesis LED Grow Light
Sometimes LED Grow Light companies push the boundaries. And sometimes they completely f*cking smash them. Behold the incredible Jackson Nemesis LED Grow Light from The Jungle!
Top Quality Samsung LM301h Diodes
Full Spectrum
The Absolute Most Powerful In Its Class

Super Stealthy
Fully Dimmable
3 µM/J Brutal Efficacy* 
Osram Reds for enhanced Chlorophyll a & b
For Expert & Craft Growers
2 Year Warranty
Made in Spain

60000 Hours Life
Free Next Day Delivery
Pay As You Grow in 3 instalments with Klarna

We love this company and we love this light. The guys at Grow The Jungle have completely re written the book on how LED Grow Lights should be made.

The Jackson Nemesis laughs in the face of convention. And the results are genuinely breathtaking.  
For a start, they were the first in the market to bring us the lm301h led chip
. This is the much awaited horticulture chip which Samsung claim a massive photosynthetic photon efficiency of

 

3.10 µmol/J

 

at 65 mA (applies to the cold white 5000K version).

The specialised and upgraded Samsung lm301h LED is finely tuned for resin producing plants and with a CRI> 90. Another market first. 

The fixture is robust and incredibly well made. As well as its 580 Samsung lm301h LED, it has a 84 Osram Red chips for a huge improvement in chlorophyll a & b production over other led fixtures. 

Its fully dimmable for ultimate control and can be used all the way through the grow cycle. This is no mass produced cheap and cheerful LED Grow Light. They are made in small batches and each unit is made with love in Spain.

An exceptional LED Grow Light for exceptional plants, The Jackson Nemesis has quickly earned its reputation amongst connoisseur and craft growers.    

The Jackson Nemesis boasts a textured laser cut body with aluminium heatsink so its robust and doesn't put out a tremendous amount of heat.

The team at The Jungle use high-quality protective cable covers and premium components meaning the light lasts much longer than competitors. It even comes with a 2 year warranty for complete peace of mind. 

The Jackson Nemesis LED Grow Light ships in 100% stealthy plain black shrink wrapped packaging. 


Ready to use out of the box in just a few minutes with minimal assembly. No trailing wires and no messy ballasts. Just pure performance. 
Jackson Nemesis Technical Specification
Power

200W

HPS Equivalence

500w

Weight

5 kg

Lifetime Hours

60,000

Diodes

Samsung LM301H 3000K,

CRI90, Osram purple + 12.5% blue

Diodes Count
612

Size

60cm x 30cm x 8cm

Flower Footprint
0.8m x 1.2m
Veg Footprint
1.0m x 1.2m

Spectrum

Full Spectrum

Efficiency

3.1 umols/J
Product includes:
Jackson Nemesis LED Grow light
UK Plug (wiring required)
User Manual