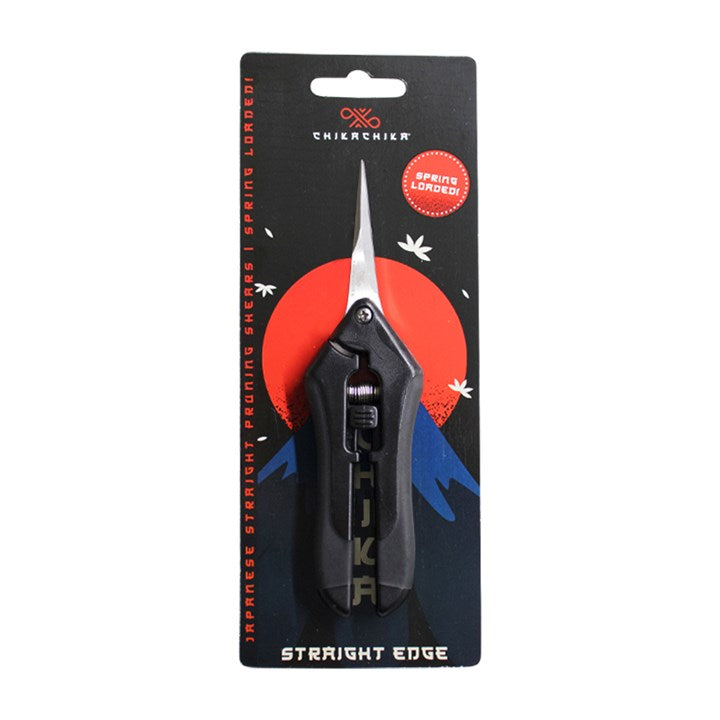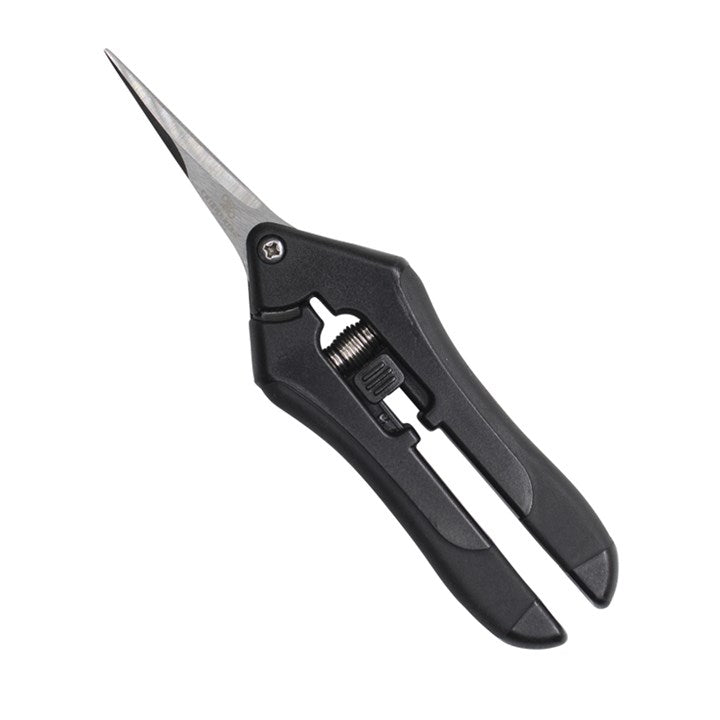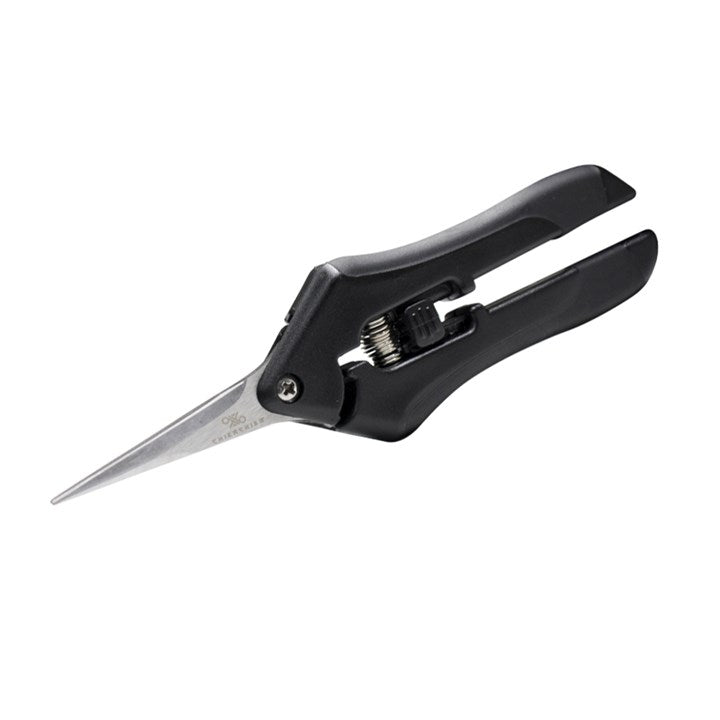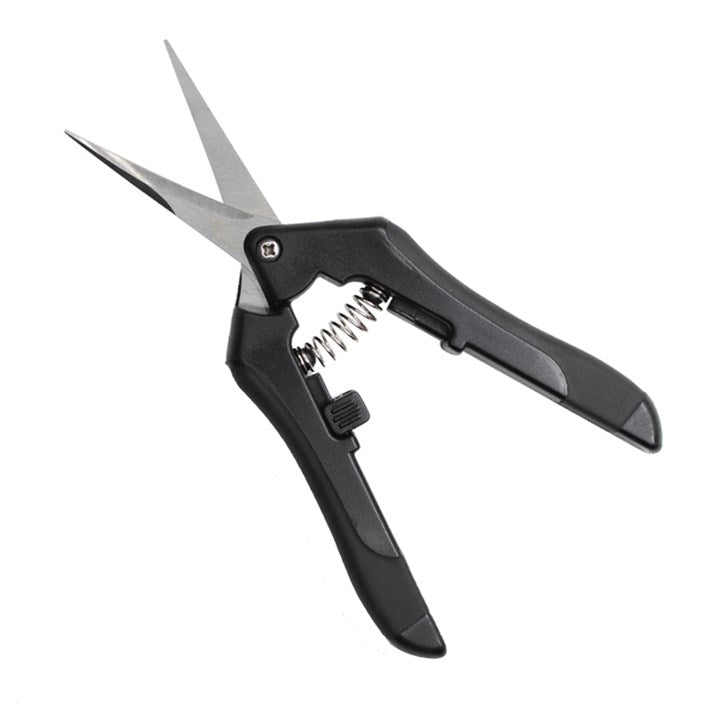 Chika Chika Straight Edge Trimming Shears
Straight Edge trimming shears from Chika Chika. 
Chika Chika Straight Edge Trimming Scissors are exceptionally tough, accurate and simple to clean. Perfect for trimming resinous herbs and plants.
They are super durable with spring-action, ergonomic non slip handles. These are the kind of shears that Mr Miyagi would be proud of. Razor sharp and deathly accurate.
Chika Chika trimming shears are perfect for pruning, trimming, shaping and other quick snips on small plants.
Throw the poundland scissors away and upgrade your trimming game today. Your buds are worth it.

WHY USE CHIKA CHIKA SHEARS?
Craft Trimming 
Premium Quality 

Easy to store & clean

No more scissor pain
Powerful, efficient & quiet

Spring Loaded

Heavy Duty Stainless Steel Blades