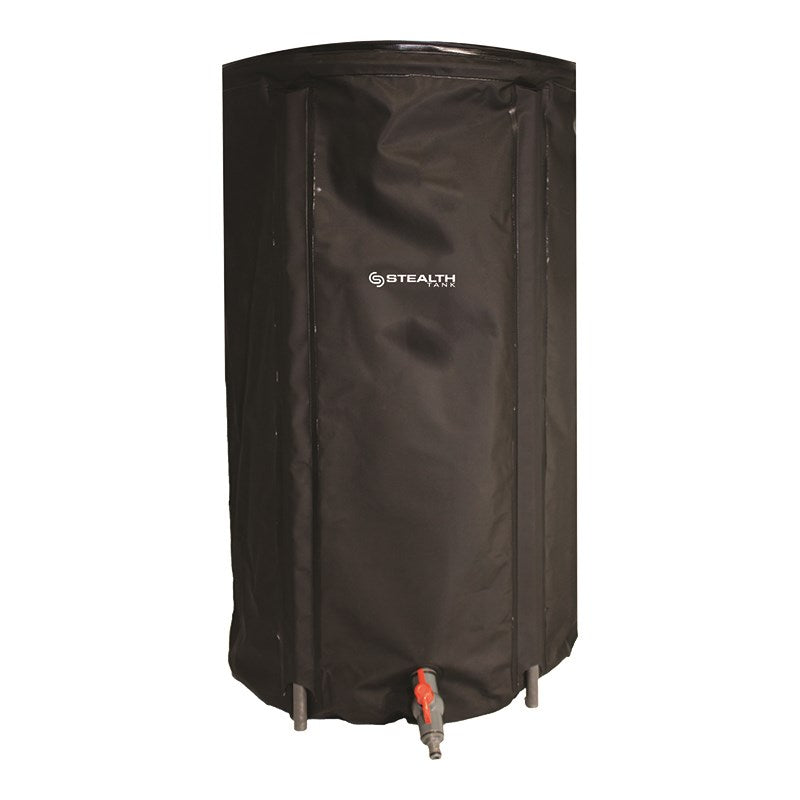 Stealth Water Tank
Genius! A popular & practical solution for water and nutrient storage where the installation of rigid tanks is not possible.  
Stealth Water Tanks are both flexible and lightweight, meaning the assembly is quick and easy, and simple to store away when not in use.
With todays awesome LED Grow Light technology and now these foldable water tanks - you really can any space in a grow room with minimal cost.

Durable support poles aided with reinforced stitching ensures no leakage. These things make grows possible pretty much anywhere. Water supply or not. 

WHY USE A STEALTH WATER TANK?
Comes ultra compact
Fits where no other tanks can.
Collapsible water butt

No tool assembly, takes minutes to set-up



Fast & easy to store away when not in use.
Reinforced stitching, robust support poles and easy access click fit taps.
Trusted brand
500L capacity
Free UK Delivery
A high quality and super durable nutrient storage solution.