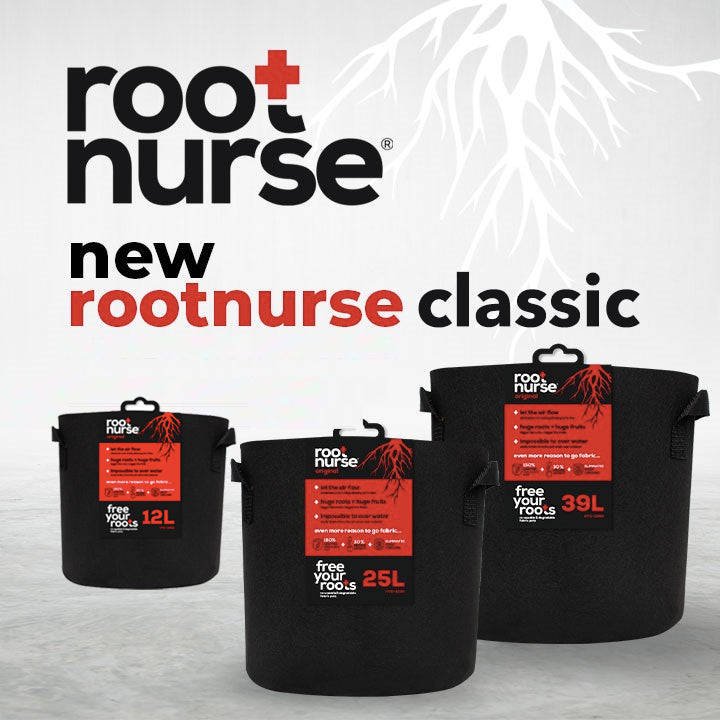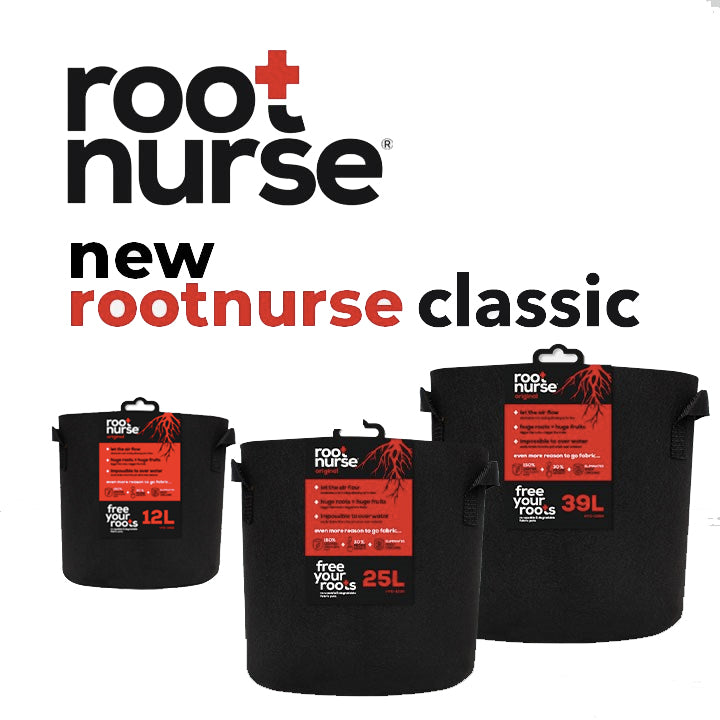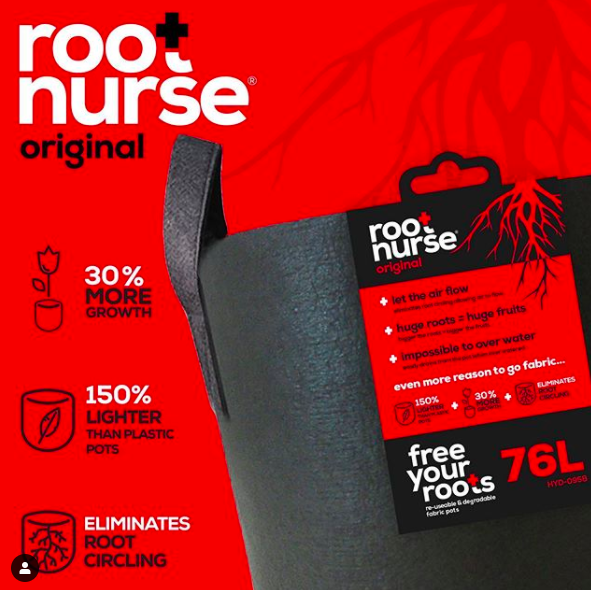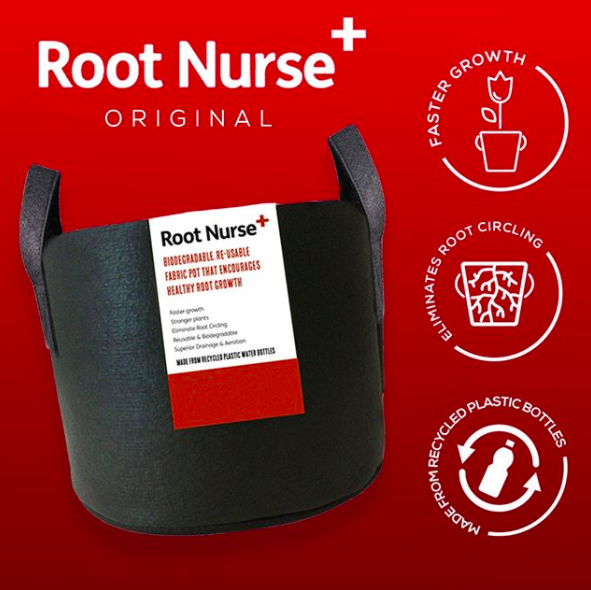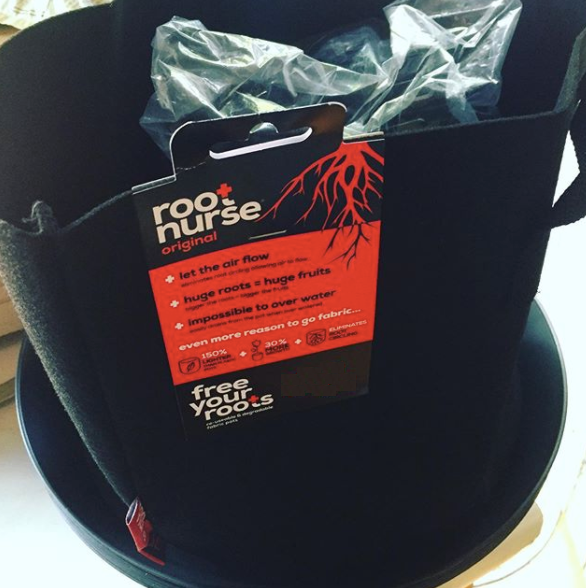 Root Nurse Fabric Plant Pot
Promotes aeration to the roots for stronger plants and bigger fruits, guaranteed! 

 
Achieve superior drainage and aeration with these clever fabric pots. Your garden will never be the same.
Never before has one simple product made quite such a difference to quality yields.
Your roots will never drown or struggle for oxygen again.
The flexible and lightweight fabric allows plants to form multi-branched roots, making stronger and more efficient root systems.
This alleviates the problem of root-circling, which is often found when using traditional plastic pots too. These things really do level up your grow game!
Root Nurse containers have been tried and tested to ensure they are the best that they can be. 
The lightweight yet durable structure of the fabric container aids in the development of healthy root growth in plants and completely eliminates the risk of over watering. 
WHY SHOULD I USE FABRIC PLANT POTS?
Amazing Root Structure
Superior Drainage & Aeration
Impossible To Overwater
Made From Recycled Plastic bottles!
Stronger Plants
Eliminates Root Circling 
Faster Growth
Available in sizes 8 litre to 36 litre
Environmentally Friendly.
Root Nurse is doing its bit for the environment! 
All Root Nurse Fabric Pots are environmentally & economically friendly. These fabric pots have been made from recycled plastic bottles. No more horrible plastic pots!!!  
Reusable and Biodegradable
Each root pouch is suitable for roughly three years, so they can be used again and again. The manufacture of biodegradable products results in pretty much zero environmental pollution.
When Root Nurse pots do biodegrade, they do so into 100% harmless, nontoxic elements. 
Practical
Foldable and squashable for easy storage; Root Nurse Fabric Pots come in a variety of sizes, and suits almost all types and sizes of plant.  
High-Quality Fabric Plant Pots
Presenting an environmentally friendly option and a vast improvement to plastic pots. 
Root Nurse Fabric Pots are the Premium choice for fabric containers in the hydroponic industry. In stock for Free Next Day Delivery. 
Upgrade your grow game for just a few quid. Awesome.