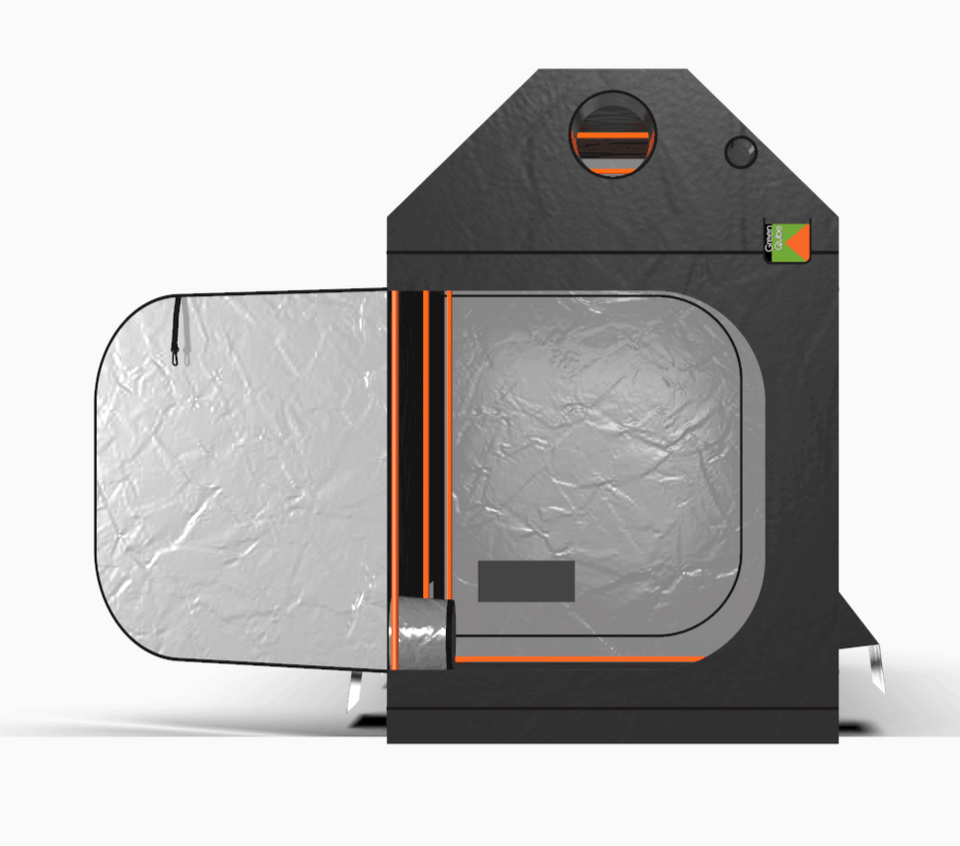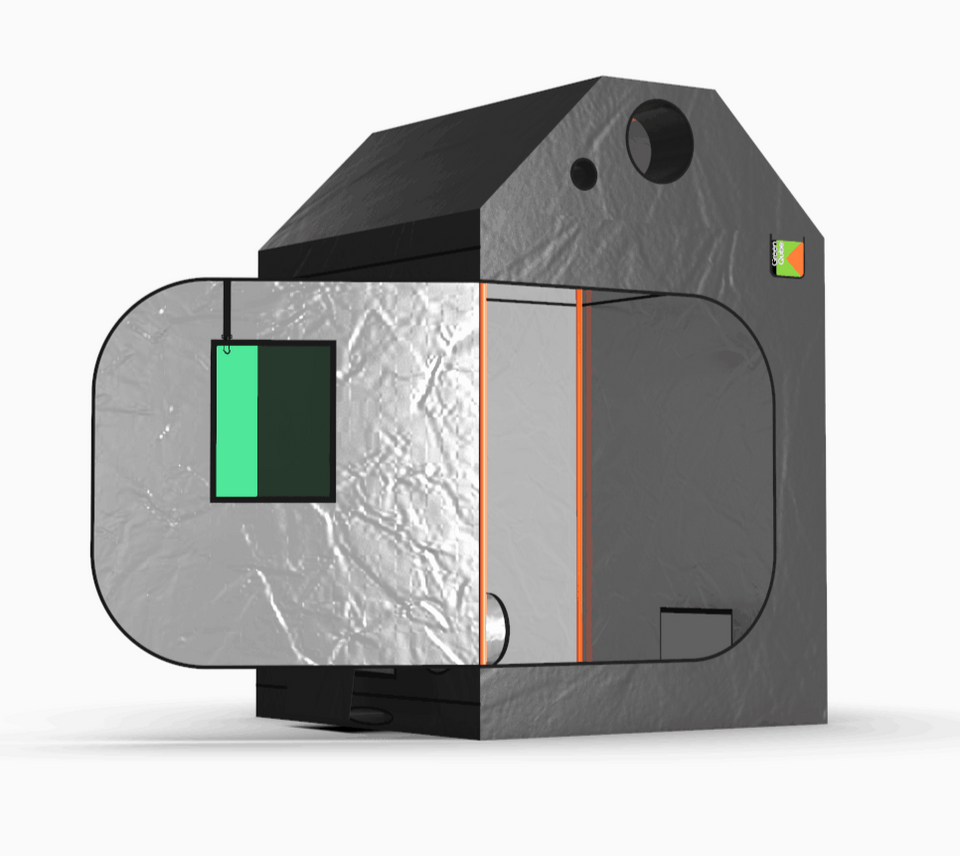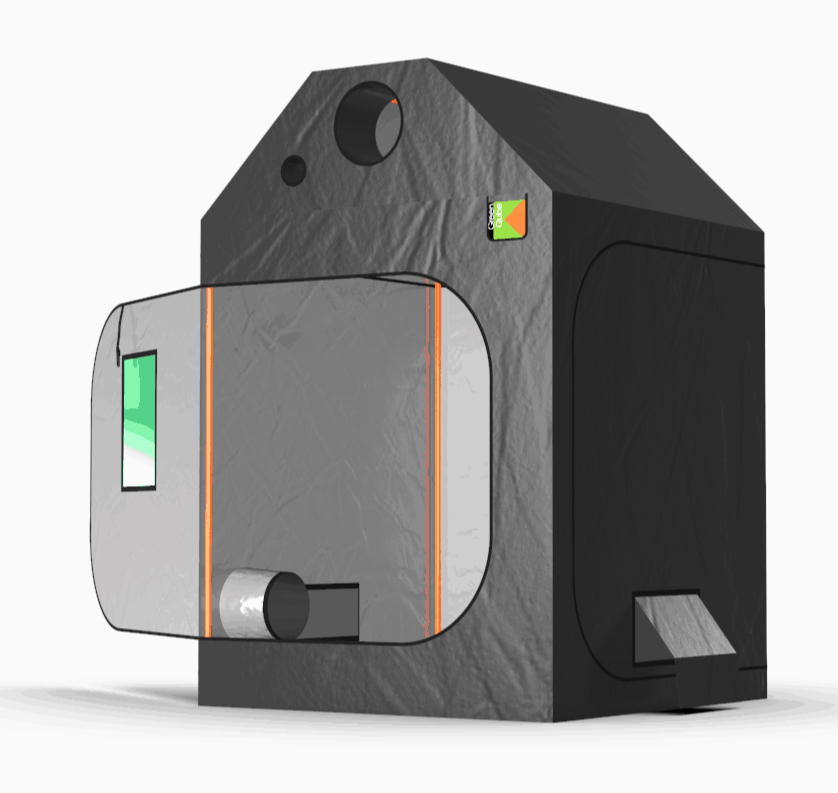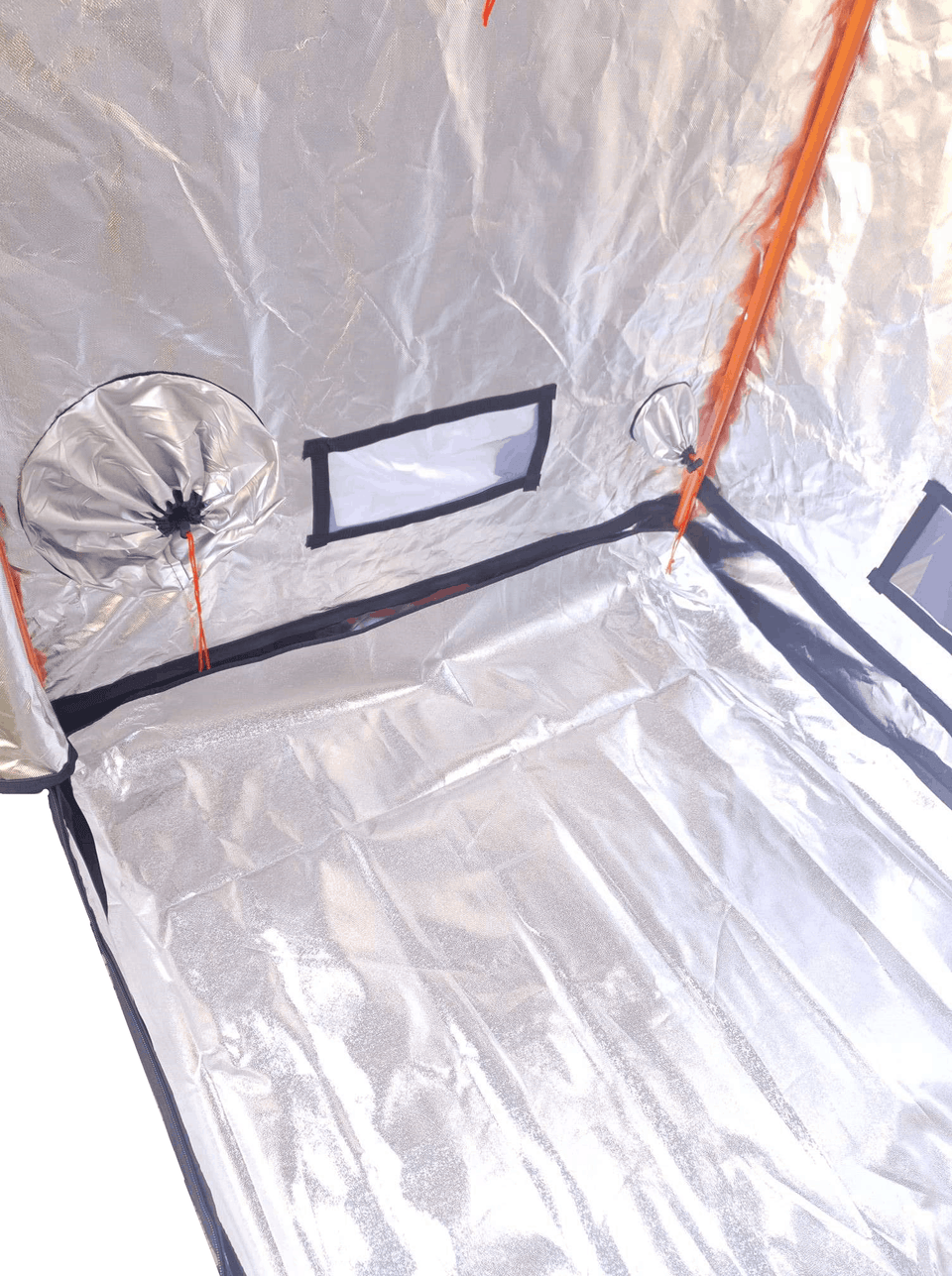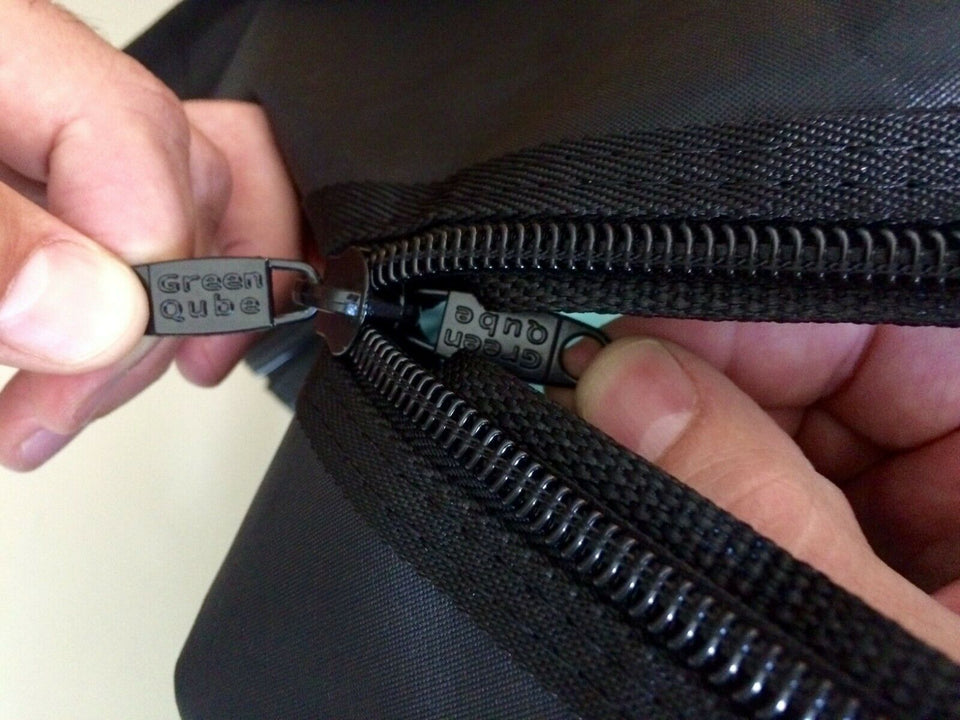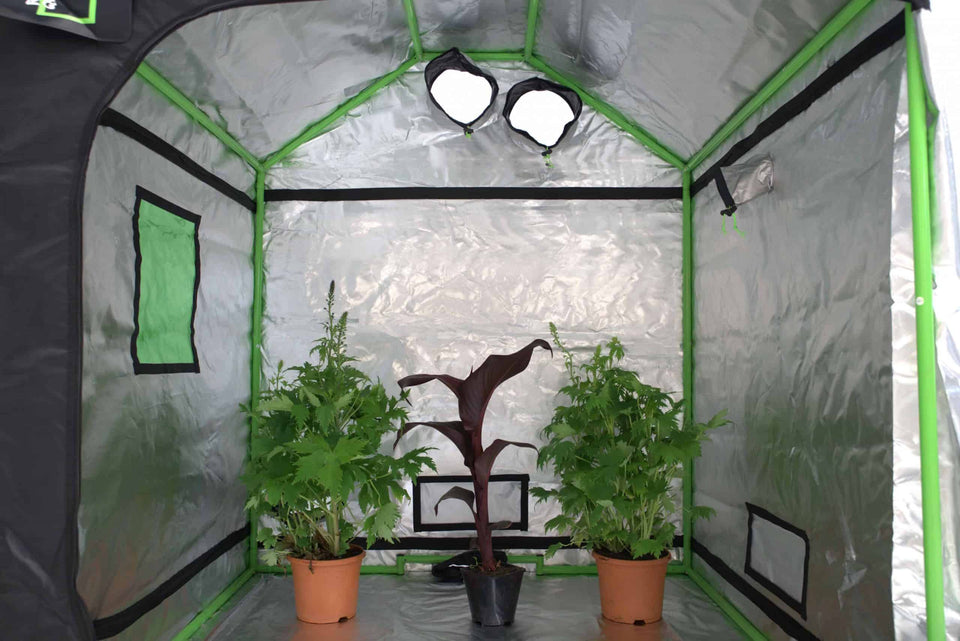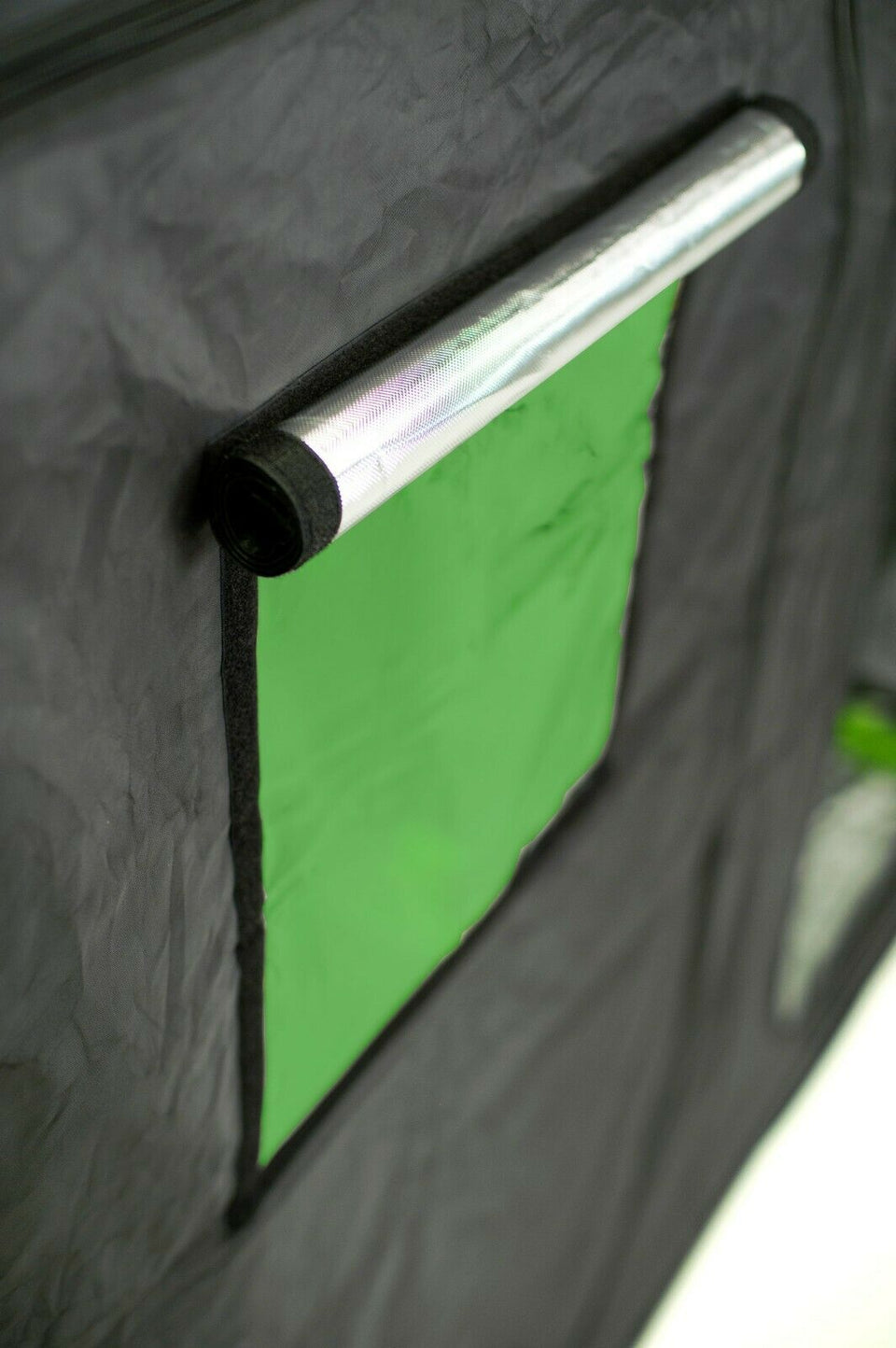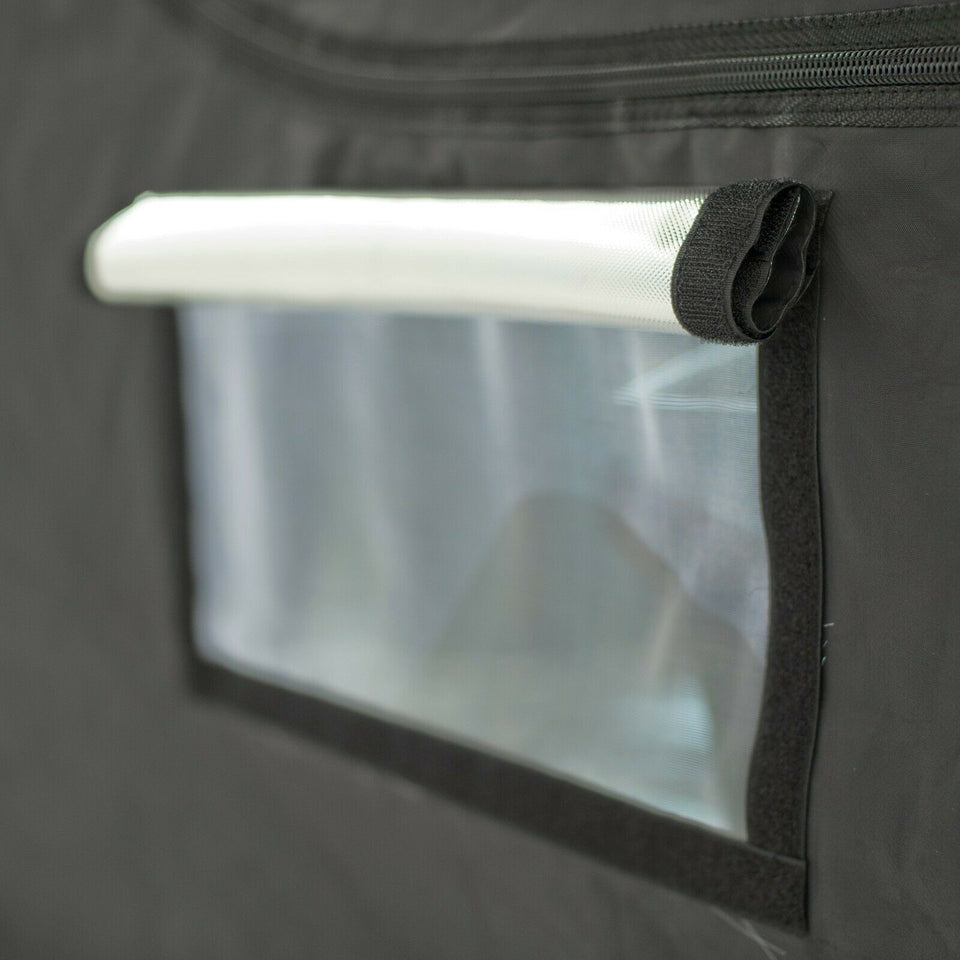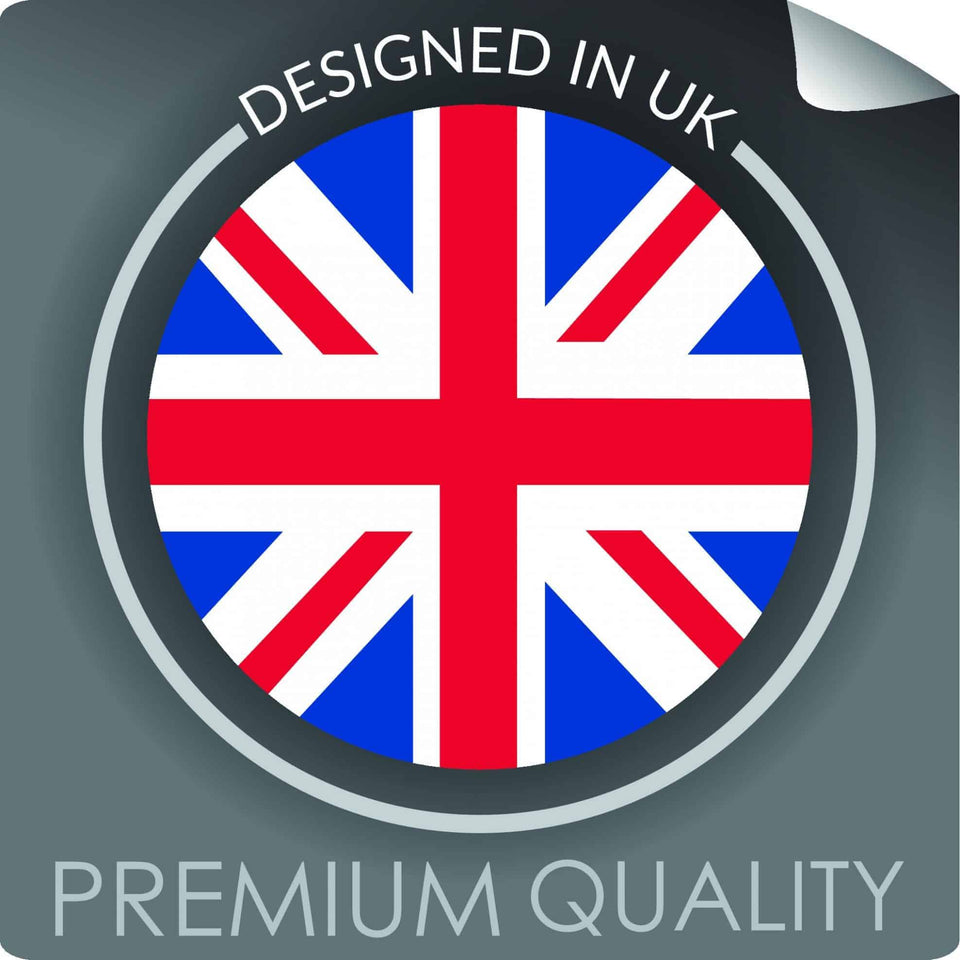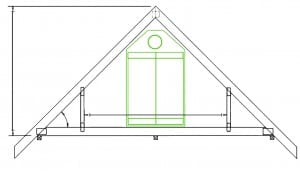 Roof Qube RQ120 LED Grow Tent
British engineered, premium quality & packed full of clever features. The Green Qube is quite simply the best LED Grow Tent in the world. Your plants deserve it.
Measures 1.2m x 1.2m x 1.8m

Free Delivery

Perfect Reflectivity for LED Grow Lights

Our most versatile Grow Tent
42 degree roof to neatly slot into lofts, attics eave spaces.
Lower height of 1.8m ideal for attics and basements

25mm x 1mm powder-coated über strong metal poles

XREFLECT® diamond mylar for superior reflectivity & fewer hotspots

Hanging weight of +100kg

Silicon Anti-Slip Tips on all hanging bars for weight load stability and no bar sliding

Hydrometer Guard – clear pocket positioned on front of tent with direct access to the tent

Outer shell now in ultra strong and thick 600D

1 x Uplift MAX Bar® – extra high now measuring 12cm.  For gravity-fed water systems e.g. Autopot, Multiflow & IWS Systems

1 x main access doors and 2 x side door

1 x Sensor Window®

Military-grade, rubber backed and waterproof  zips

4 x 9″ double oversized extract socks which fit all sizes of ducting including acoustic ducting

2 x cable socks

3 x outside passive vents with 700 microns bug-proof MicroMesh

LightSavers® on all vents to deflect light

StitchBLOCK® with Tritec® foam technology for ultra-blackout light proofing

British engineered and designed

Plus door hooks, hanging straps & spill tray
If you are looking to maximise space to grow? Then the ORIGINAL Roof-Qube 150 grow tent is the best place to start. It has been designed to neatly slot in attic and loft spaces so you can grow in your house even if you are limited with space. 
The RQ120 measures 1.2m x 1.2m x 1.8m making it our largest grow room for lofts and basements.  It gives you plenty of space to grow around 8 plants. As it stands at only 1.8m high it comfortably fits into spaces with a low ceiling height. These can including basements and attics. 
To maximise space our clever British design team, who are at the forefront of technical know-how and industrial science, have engineered an innovative solution.
With a design patent on its genius roof system. You are guaranteed only to get this super strong and super easy to transport, easy to construct roof structure with the Roof-Qube. 
Roof-Qube grow tents carry the same features and components as our flagship Green-Qube range of grow rooms. All of our grow tents have strength at their core. 
With some of the thickest poles on the market, measuring 25mm x 0.8mm, our über strong metal poles are powder coated green and can hold over 100kg in weight. 
Roof-Qube grow rooms also utilise an easy-click pole and corner connectors so you can assemble fast and simply.
Our latest edition of our Green-Qube range has introduced yet more exciting and innovative additions to our already best-selling, innovative-led and market-leading grow tents. 
The Roof Qube RQ120 grow room comprises of 1 x main access door and 2 x side doors. You will find on the main door a green Sensor Window® to amplify your plant's energy store.
There are 4 x 9″ double oversized extract socks which fit all sizes of ducting including acoustic ducting, plus 6 x cable socks and 3 x outside passive vents with 700 microns bug-proof MicroMesh. Plus all with LightSavers® to soften light glare. 
You have 1 Uplift MAX Bar®, which is now extended with an ultra high height of 12cm for ease of use and flexibility. Designed for gravity-fed hydroponic water systems such as Multiflow, AutoPots and IWS systems.  
You also get a set of hanging bars, all now with Green-Qube V's silicon Anti-Slip Tips that offer weight-load stability and stops annoying bar sliding.
Green-Qube outer shells have extreme durability, with market-leading military style blackout 10 gauge zips. 
These are not only fully waterproof but also come with our brand new Double Zip mechanism so you can zip yourself safely into your tent.
The outer shell also comprises of an extra thick and tough non-toxic PVA canvas of 600 denier XREFLECT® diamond mylar, engineered for 98% lightproof.  
We provide double sided sock cable, extraction and intake ports, all with StitchBLOK® with Tritec® foam technology. Plus rubber backing on all zips. These features result in our grow rooms now 99% light tight.
Plus you get all the little extras to make your grow experience even easier such as handy door hooks, a removable spill tray and hanging straps.
Super strong, ultra tough and packed full of clever and practical features, the RQ150 grow tent really is the best on the market.  
The Green-Qube range harnesses pioneering quality, class-leading components and technology-led + innovative features, making them the bestselling British designed grow tents worldwide!
As Green-Qube, Quick Qubes and Roof-Qubes are British engineered, you get superior quality materials.  As well as innovative first-to-the-market features and cutting edge technology at exceptional value.
* Note. Green Qube tents are sent directly from the Green Qube Head Office in Wales so we don't have the opportunity to stealth wrap them in our unique way. The boxes are plain, but they do have "Green Qube Tent" printed in small black print. We thought you'd like to know.