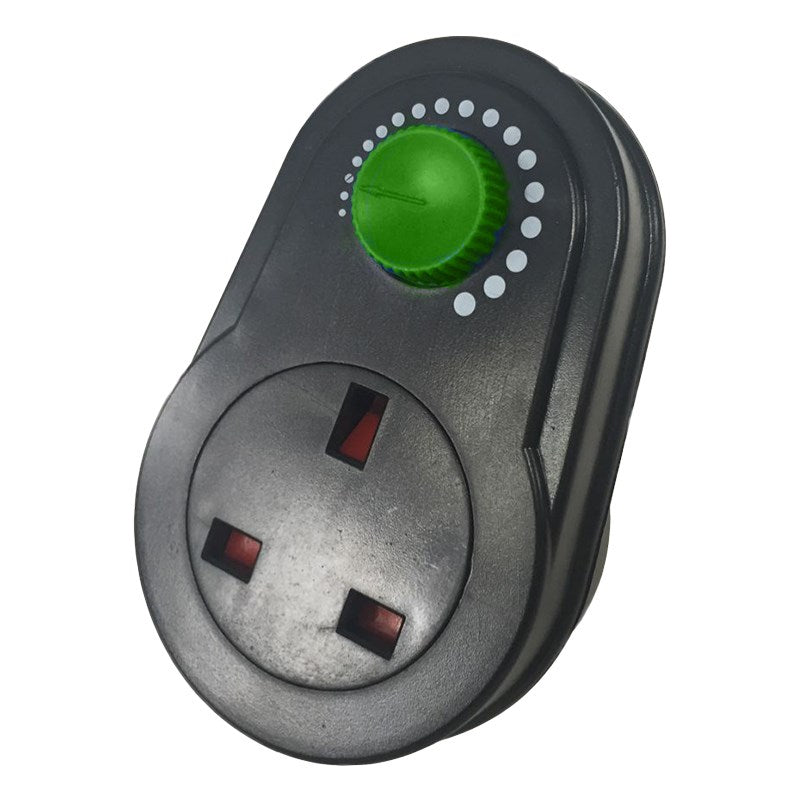 Plug In Fan Speed Controller Max 300W
A clever, simple & cost-effective fan speed controller. 
This awesome Plug-In Fan Speed Dimmer is a simple and low cost way to control fan speed, reduce noise levels & control a grow room airflow more efficiently.
A must have for anyone growing in flats, garages or anywhere where fan noise is an issue.
The maximum power for the Grow Gadgets Plug-In Fan Controller is 300W, so the Dimmer is suitable to power fans up to 8″ (200mm) at 230V.
Simple plugin and go fan speed controller, no technical knowledge or wiring, the Grow Gadgets Fan Speed Dimmer is made to fit UK sockets and plugs.
WHY SHOULD I USE A FAN SPEED CONTROLLER?
Reduce Fan Speed

Reduce Noise & Fan Power

Made for UK Power Sockets

No Wiring Required

Plug & Play
Simply plug the fan into the fan speed controller and plug that directly into the mains.

Control is everything.