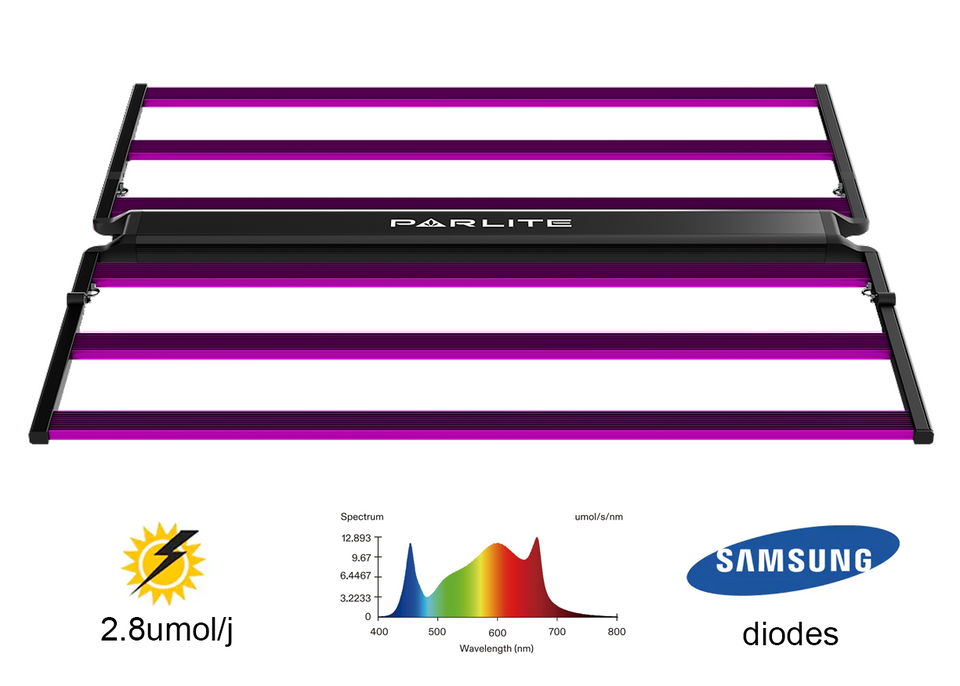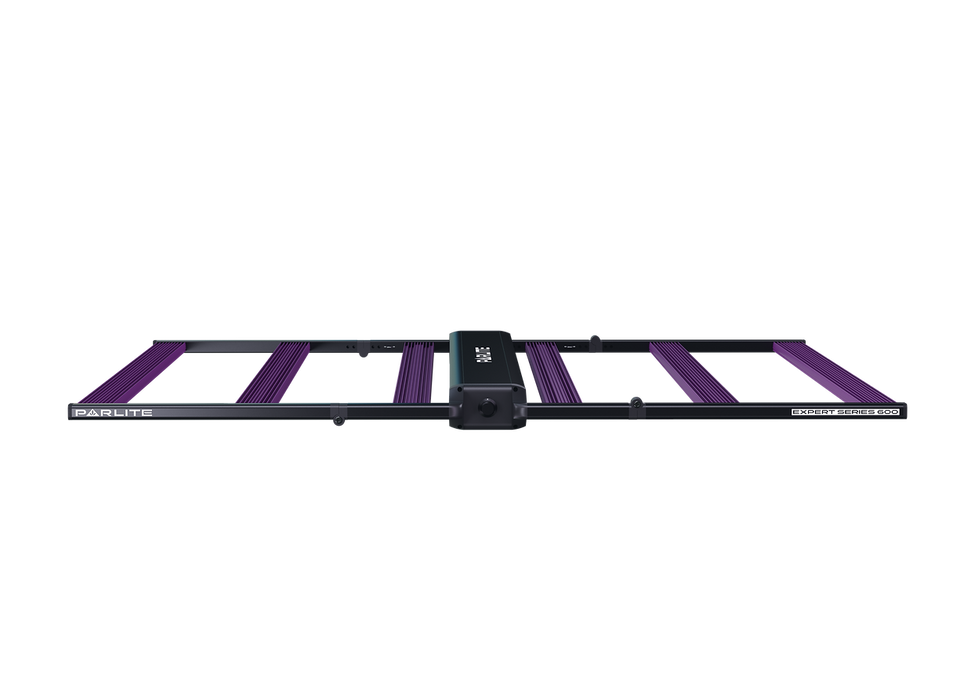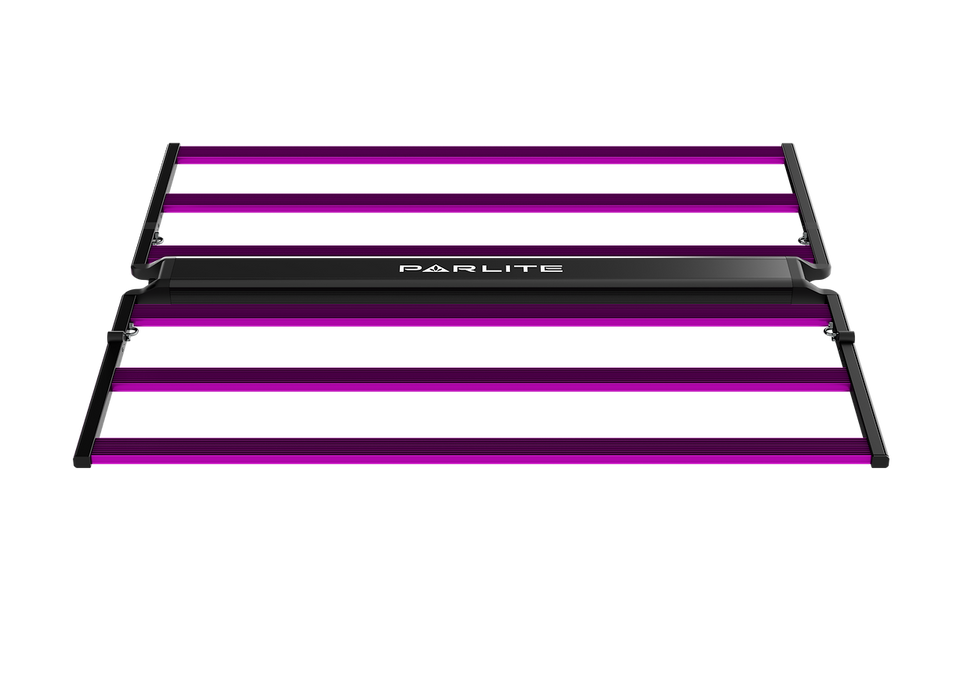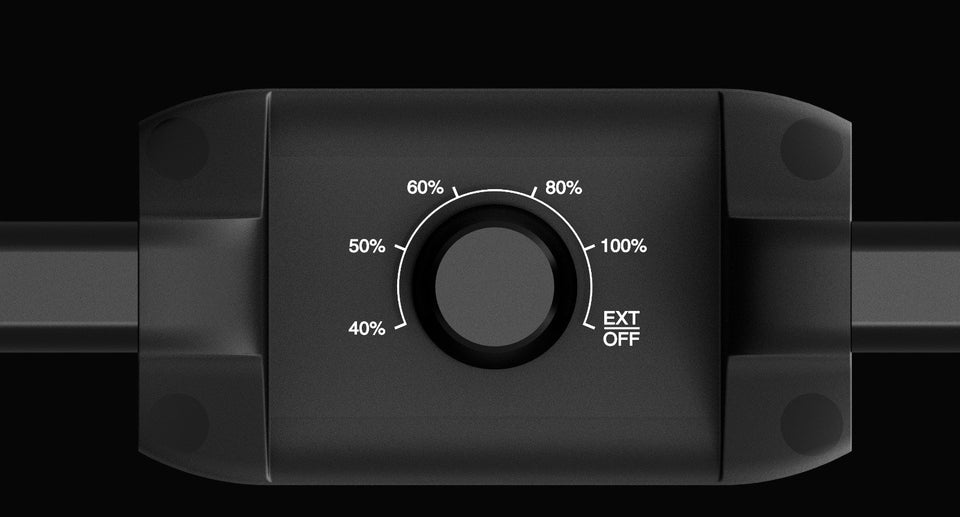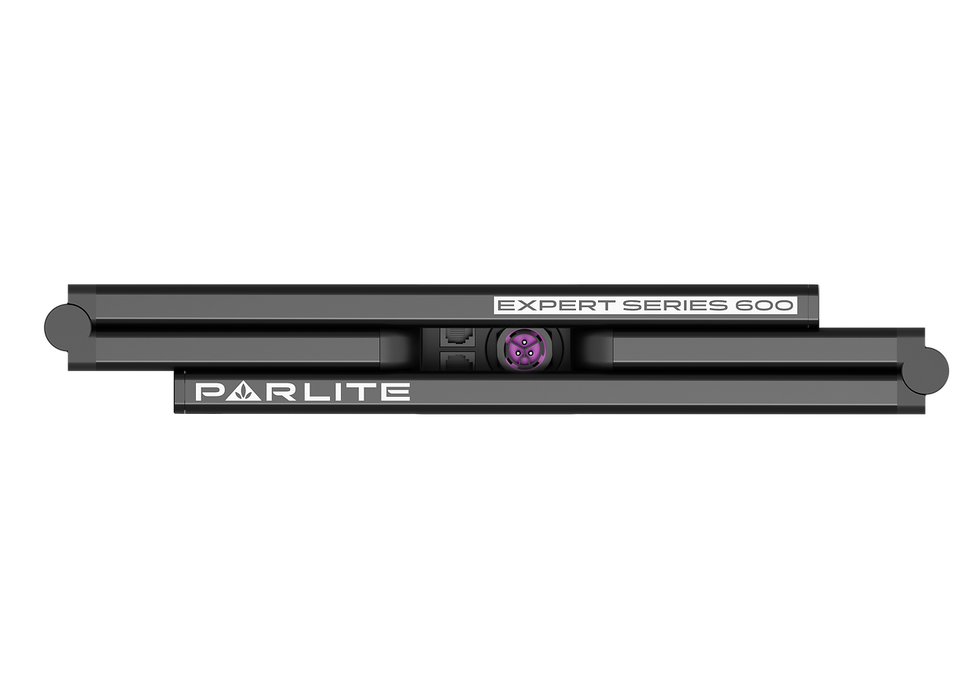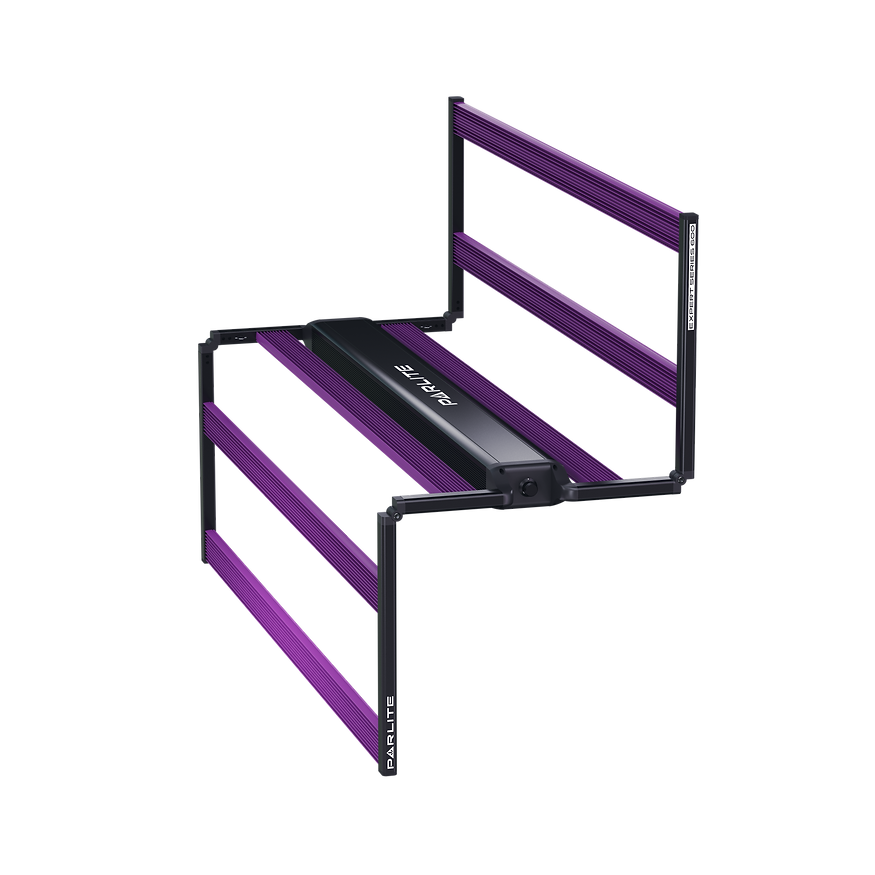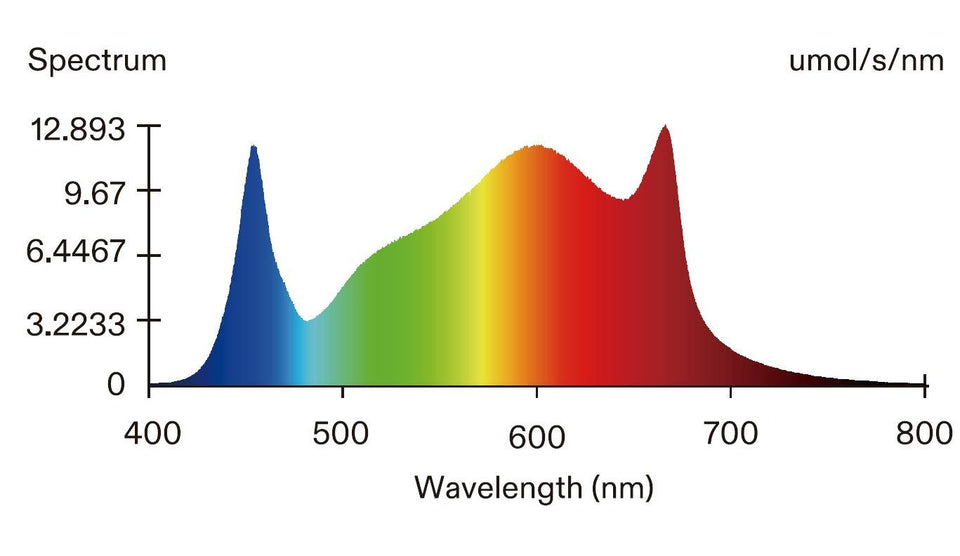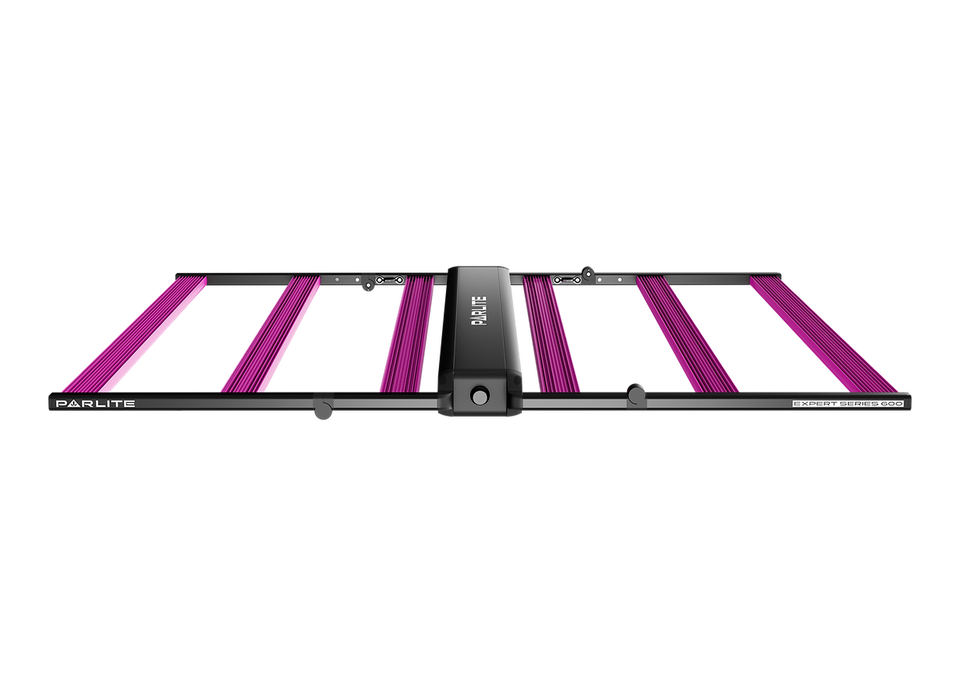 Parlite 600 Expert Series LED Grow Light
Introducing the Parlite Expert Series 600 LED, a revolutionary cultivation solution meticulously crafted by seasoned growers and CAD design genius. With its strikingly sleek and foldable design, this LED light is not only beautiful to look at but also exceptionally powerful for flowers bursting with flavour. 
Samsung & Osram LED Chips

Free & Fast UK Delivery
Fully Dimmable

5 Year Warranty
Massively Reduced Electricity Costs
Super Stealthy
Onboard Dimmer
Outperforms 1000w HPS
Passive Cooling
Zero Noise
666w Power Output
50000 Hours Life
Pay As You Grow in 3 instalments with Klarna
Daily Electricity Cost £1.70
Setting a new standard in energy-efficient lighting, the Parlite Expert Series 600 LED Grow Light significantly reduces electricity costs while delivering an impressive PPFD that rivals that of a 1000W HPS light. By meticulously selecting a correlated colour temperature (CCT) of 4000K, we have ensured that this LED light is perfectly suited for all stages of plant growth, from the vigorous vegetative phase to the bountiful flowering stage.

Unrivaled Efficiency and Performance
Experience the pinnacle of efficiency with the Parlite Expert Series 600 LED Grow Light, boasting a built-in ballast for seamless plug-and-play functionality. With an exceptional 2.8µmol/J efficacy and a powerful 1850 µmol/s PPF output, this lighting solution is meticulously engineered to optimise plant growth, ensuring robust, healthy yields that exceed expectations. Equipped with cutting-edge Samsung White Diodes and Osram RED Diodes, the Parlite Expert Series 600 offers a comprehensive full-spectrum lighting solution that mimics natural sunlight, providing your plants with the ideal wavelengths for every stage of their growth cycle.

Tailored Control for Optimal Growth
Take complete control of your cultivation environment with the Parlite L1 master controller, effortlessly adjusting the light output to meet the specific needs of your plants. With the flexibility to fine-tune the output at 40%, 50%, 60%, 80%, or 100%, you can create the perfect lighting conditions for your unique botanical specimens, ensuring they receive the precise amount of light required for their optimal development. This tailored approach to lighting control sets the stage for unprecedented cultivation success, empowering growers to achieve their desired results with precision and finesse.

Seamless Integration, Effortless Operation
Designed to seamlessly integrate into your indoor garden, the Parlite Expert Series 600 LED measures 1090mm x 1190mm, making it an ideal lighting solution for a 1.2M x 1.2M or 1.5M x 1.5M cultivation area. Whether you're cultivating in a compact space or managing a more extensive growing operation, this versatile LED light effortlessly adapts to your unique needs, providing consistent, reliable performance that surpasses industry standards. Additionally, the discreet packaging ensures your privacy while the product ships to your doorstep, allowing you to embark on your cultivation journey with complete peace of mind.

Industry-Leading Assurance
Rest assured of the Parlite Expert Series 600 LED Grow Lights's quality and durability, backed by their comprehensive 5-YEAR WARRANTY. Parlite's commitment to your satisfaction extends beyond the initial purchase, ensuring that you receive ongoing support and assistance throughout your cultivation endeavours. Join us in revolutionising the future of indoor cultivation with the Parlite Expert Series 600 LED Grow Light – the ultimate choice for achieving unparalleled yields and fostering thriving, vibrant plants.


Parlite 600 Expert Series LED Grow Light Technical Specification
| | |
| --- | --- |
| Power | 600W |
| Input Voltage | 120-277V |
| Weight | 12 Kilo |
| HPS Equivalent | 900w |
| Flower Footprint | 1.0m x 1.0m |
| Veg Footprint | 1.4m x 1.4m |
| Diodes | Samsung LM301h & Osram 660nm Reds  |
| Size | L119cm x W109cm x H8cm |
| Diode Count | 2226 |
| PPF | 1850umols |
| Efficiency | 2.85 umols/J |
| Daily Electricity Cost | £1.46 |
Package includes:
Parlite 600 Expert Series LED Grow light
Power Cord
Hanging Kit
Approximate costs of use based on 75% power for a 12 / 12 flowering cycle. 
*Calculated using the UK: Energy Price Guarantee (October 2022) electricity rate of 34.00 pence per kWh.