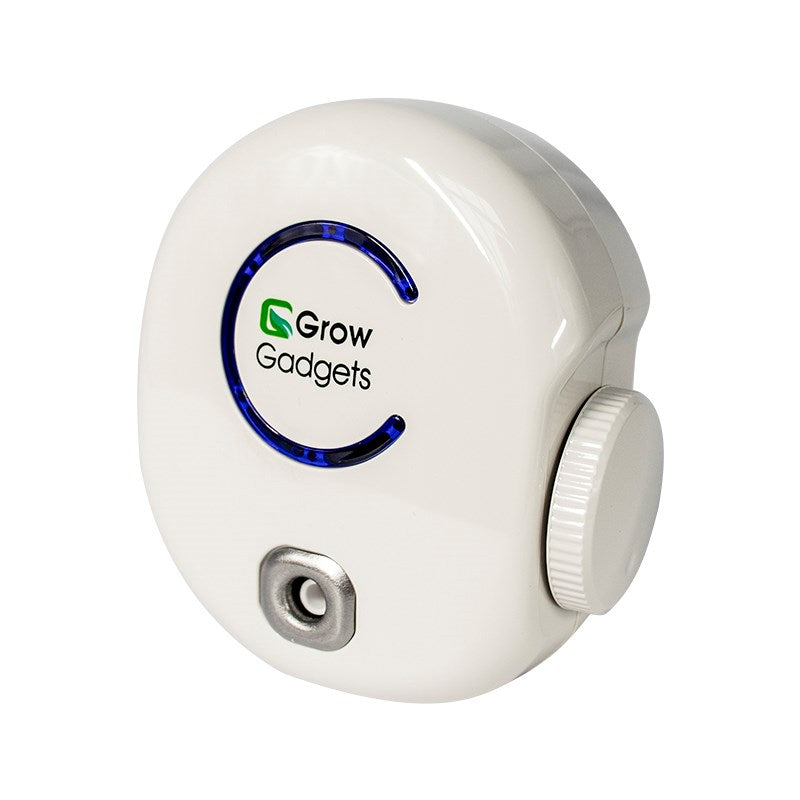 Ozone Generator Air Purifier
Powerfully remove odours & purify the air via oxidation. Reduce grow room smells, destroy bacteria & stops viruses.
Perfect for small to medium sized grow rooms, this Ozone Generator is portable, compact and absolutely free of chemicals. Its robust, well made and at just 26db - 34db, its really quiet too. 
As this Ozone Generator permeates through the entire grow environment it cleans, sterilises and removes pollutants as it travels. At less than 200g, the Ozone Generator can be carried anywhere. Just plug it in to the mains, set the dial and you are off. 

WHY USE AN OZONE GENERATOR?
Purifies air using natural ozone (O₃)

Adjustable Intensity

Perfect for small to medium grow rooms

Whisper Quiet

Plug & Play Mains Operated

Compact, light, and portable

12-month warranty.

This little gadget emits Ozone into the air using tiny electronic plates. This Ozone attacks and destroys contaminants. Killing odours dead. Not just masking them like air fresheners. Simply plugin and let the Ozone Generator do the rest. 

OZONE GENERATOR TECH SPECIFICATION
| | |
| --- | --- |
| Voltage Rating | 110VAC to 240VAC |
| Frequency | 50/60Hz |
| Power | 7W |
| Size | 104 x 95 x 83 mm |
| Net Weight | 170g |
| Ozone Output | 10-50mg/h |
| Ambient Noise | 26dB SPL to 34dB SPL |
| Recommended Room Size | 30m3 maximum |