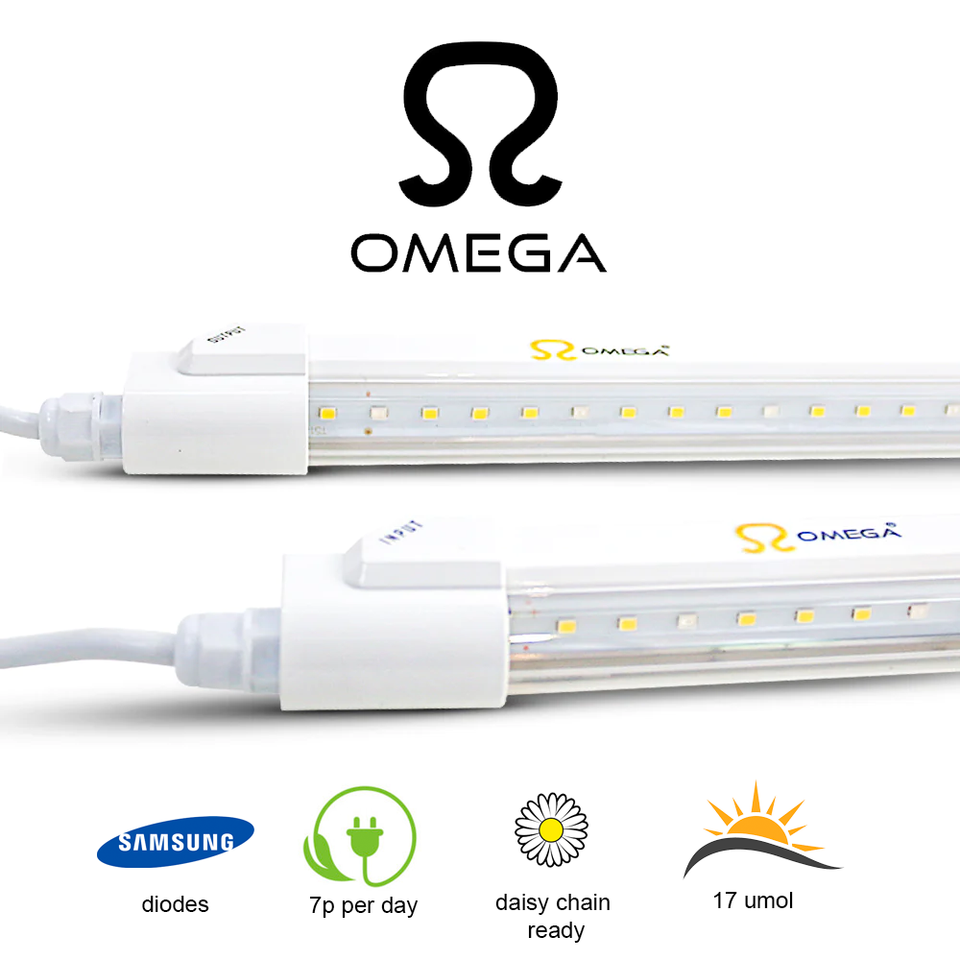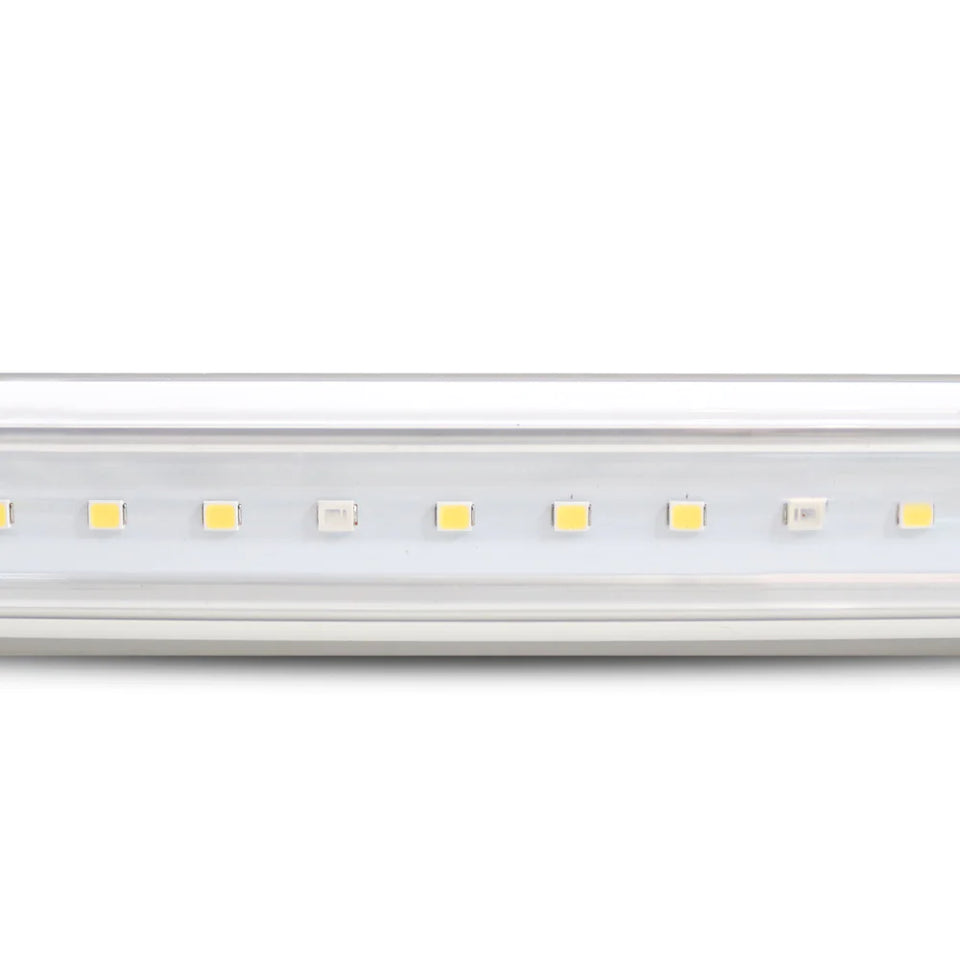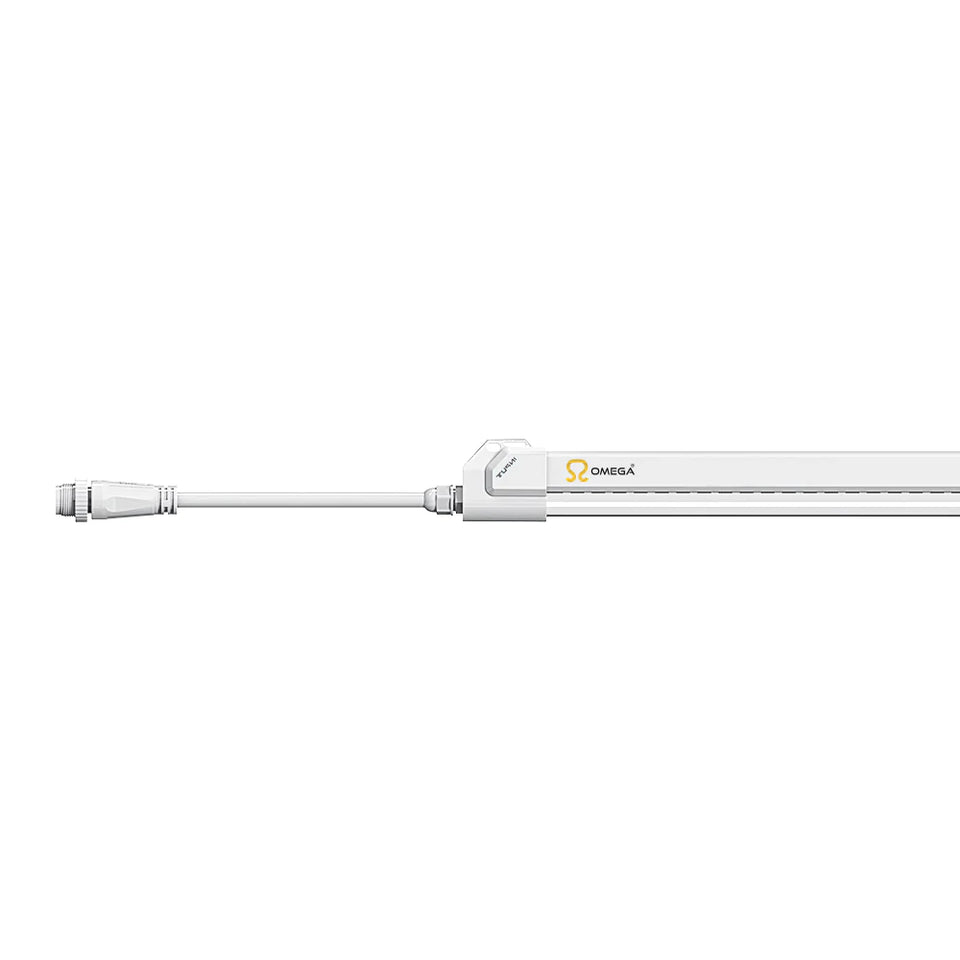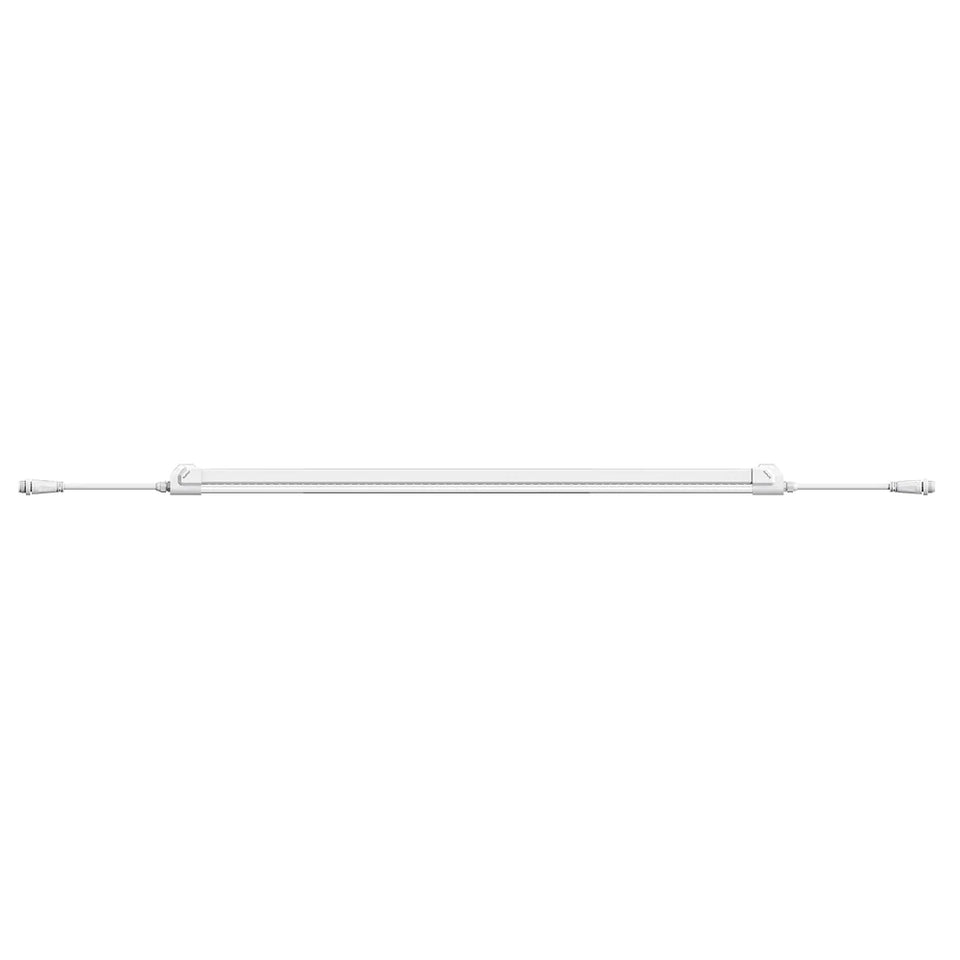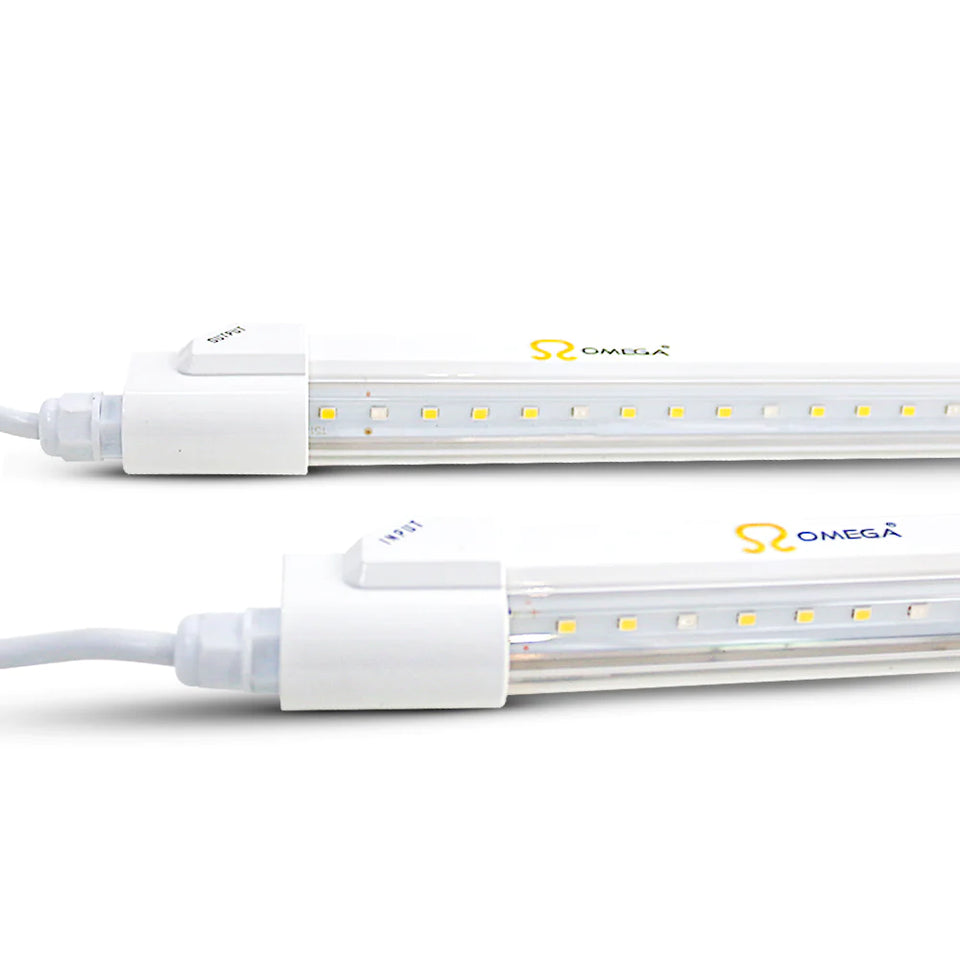 Omega Clone & Seedling LED 9w Light Bar
The Omega Clone 17 µmol/s LED strips are designed to provide efficient and long-lasting lighting for plant growth. It has never been cheaper and easier to create a multi light grow cycle. Upgrade your set up and supercharge your efficiency for just 10p per day in electricity costs. 
Very high PPF output for high intensity 17 µmol/s

Samsung Diodes


Twin Pack

Very high efficacy of up to 1.9 µmol/J

Plug & Play Simplicity
Super Stealthy
Massively Reduced Electricity Costs
Daisy Chain Ready
60% More Efficient the Fluorescent Lighting
Zero Noise
120° Light Spread

Premium Quality LEDs

60000 Hours Life
Pay As You Grow in 3 instalments with Klarna
Daily Electricity Cost £0.10
Super Energy Efficiency
The Omega Clone LED strips are exceptionally energy-efficient, offering a 60% increase in efficiency compared to standard fluorescent lighting. This improved efficiency helps create a more optimised and cost-effective grow setup while maintaining an ideal atmosphere for plant growth.
Astonishing Lifespan
With a lifespan of up to 54,000 hours, the Omega Clone LED strips are designed for long-term use, ensuring a consistent and reliable lighting solution for your grow room or indoor garden. This longevity makes them a dependable option for growers seeking a reliable lighting solution.
Multiple Lighting Solution
The daisy-chaining capability of the Omega Clone LED allows you to connect up to 100 strips on a 20 amp circuit. This feature makes the Omega Clone LED suitable for both small and large grow spaces, providing consistent light coverage throughout your entire setup.
Optimal Usage
Mounting the Omega 9W Clone LED Light at a height of 8 to 12 inches above the plant canopy is recommended for providing the ideal photosynthetic photon flux (PPF). Additionally, spacing the strips 10 to 12 inches apart from each other helps ensure the correct coverage for your entire grow space.
The Omega Clone LED strips are an excellent choice for growers looking to optimise their plant growth while also saving on energy costs. With their efficiency, lifespan, and flexibility in setup, they provide a reliable and effective lighting solution for various types of indoor growing environments. There is no quicker, easier or cheaper way to supercharge your growing efficiency and improve your harvest turnover. 
Omega LED Clone Light Technical Specification
Power

9W

Input Voltage

100-277V

Beam Angle

120°

Fluorescent Equivalent
60w

Lighting Footprint

0.55m x 0.5m 

PPF
17 

μmol/s

Diodes

Samsung


Pieces per pack
Twin Pack

Size

55cm x 4cm

Colour Temp

9000k

Efficiency

AAA+


Daily Electricity Cost
£0.10
Product includes:
2 x Omega Clone LED Grow Light
Power cord
Wire hangers

Approximate costs of use based on 100% power for a 12 / 12 cycle. 

*Calculated using the UK: Energy Price Guarantee (October 2022) electricity rate of 34.00 pence per kWh.