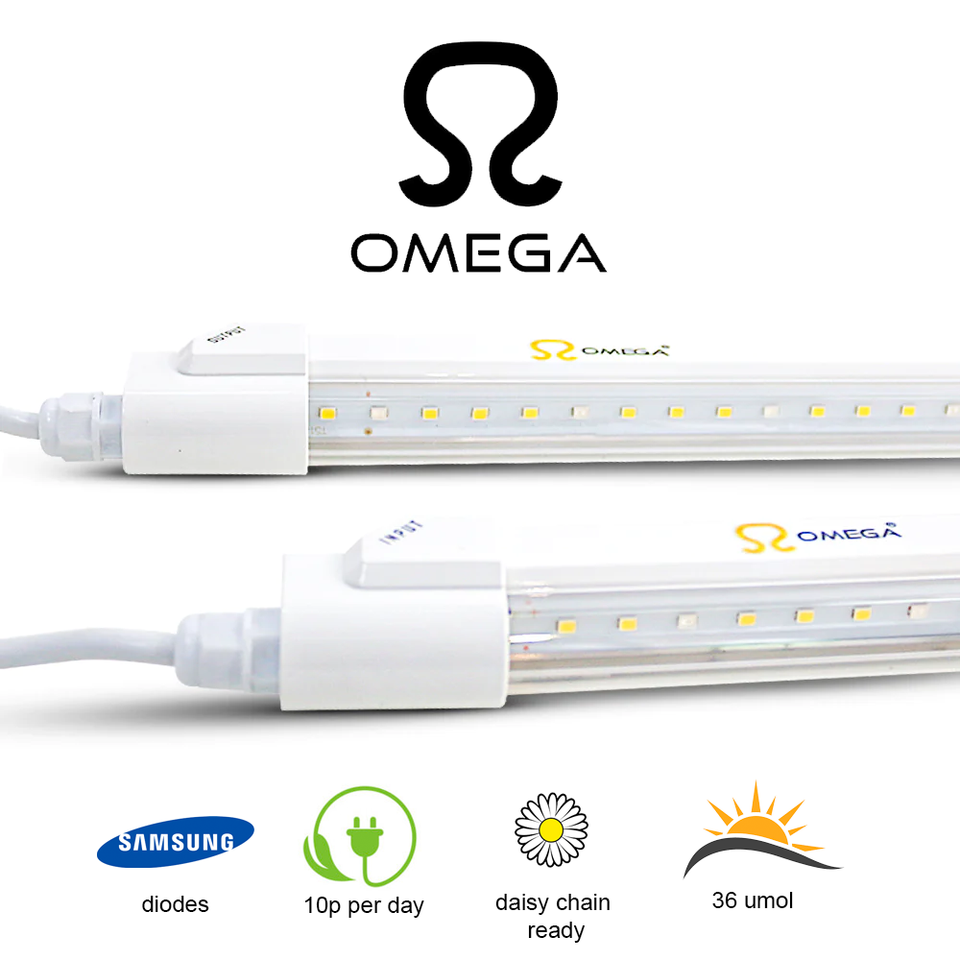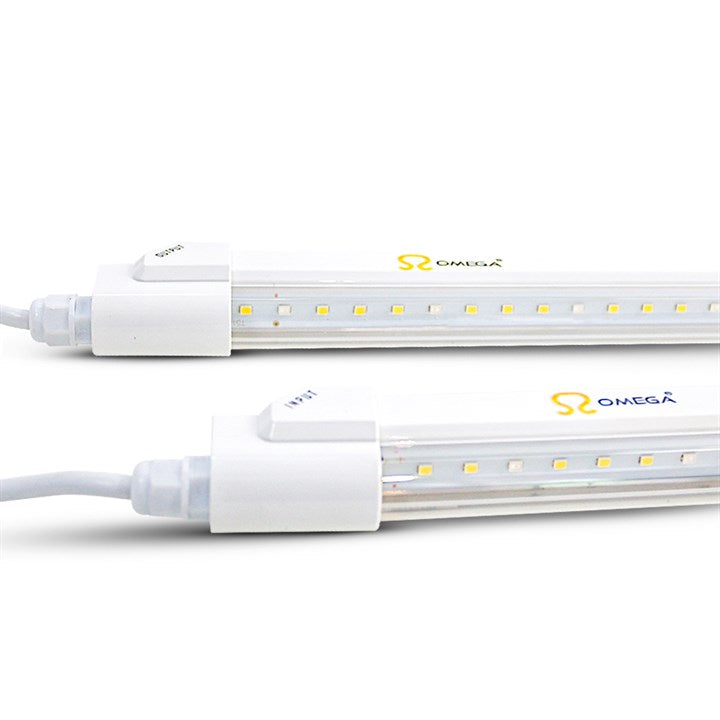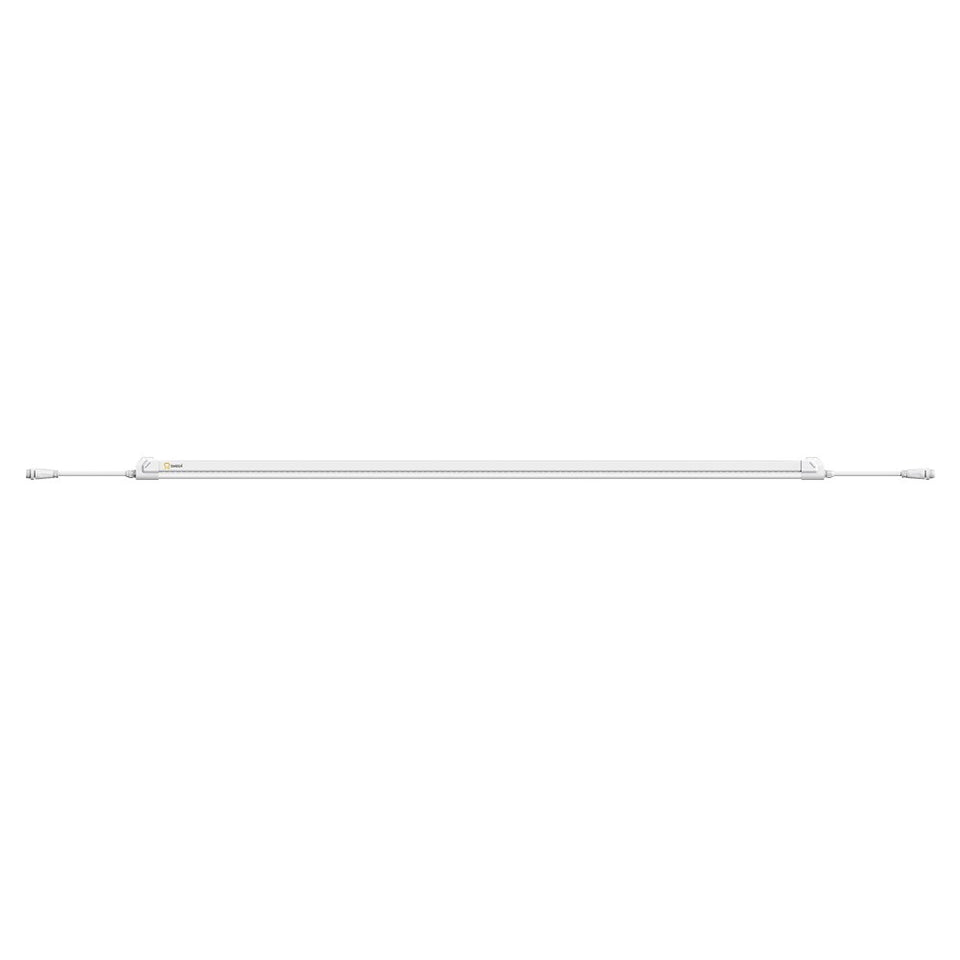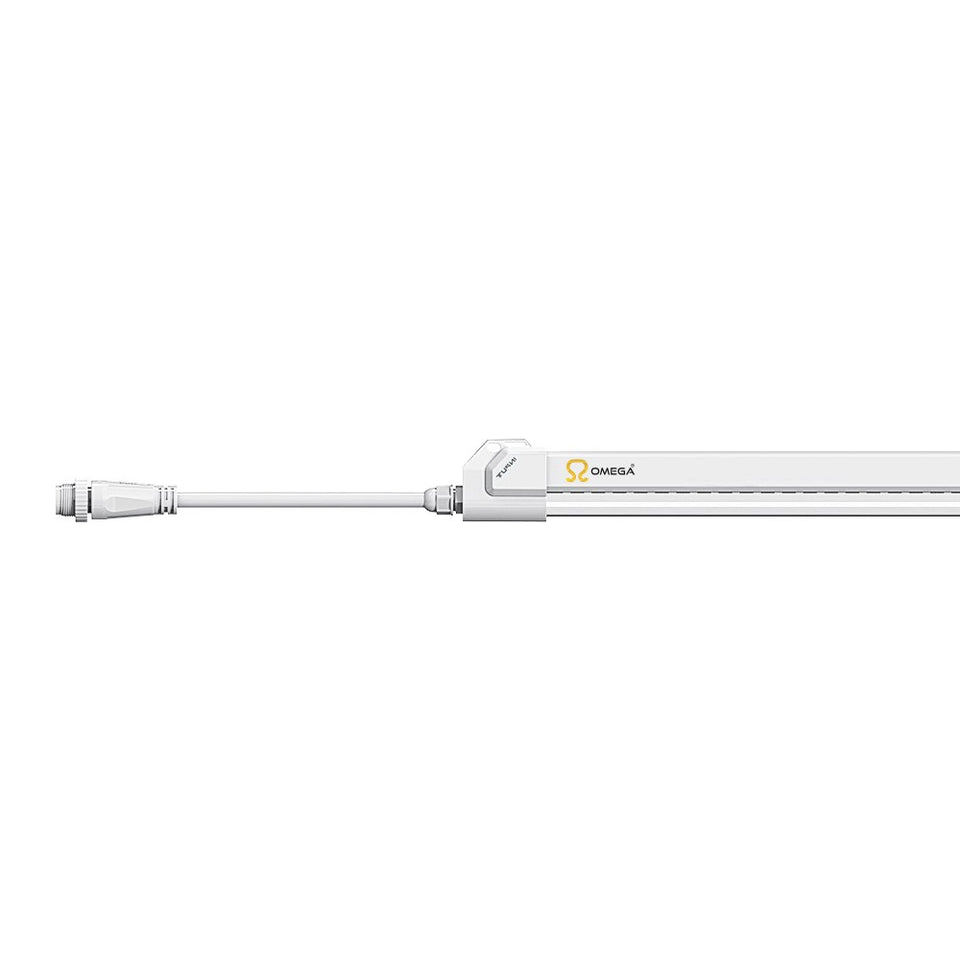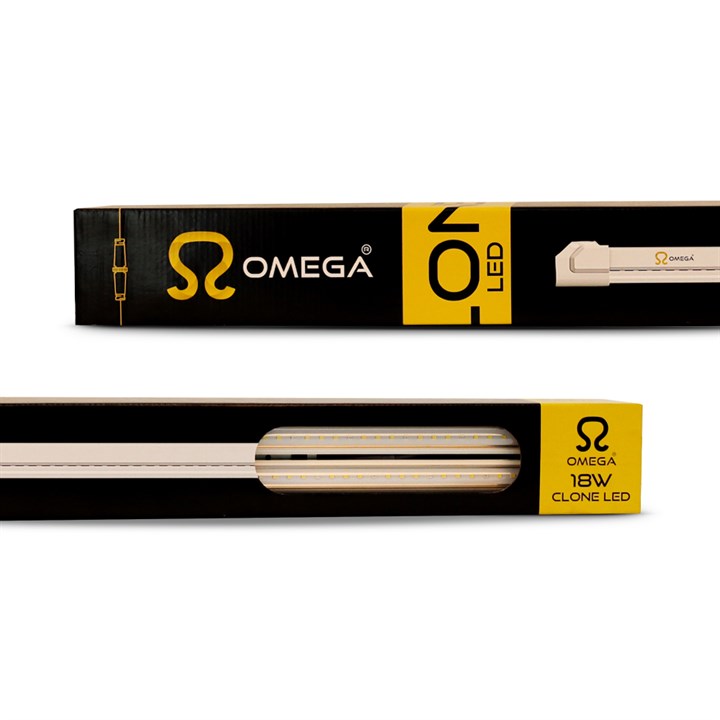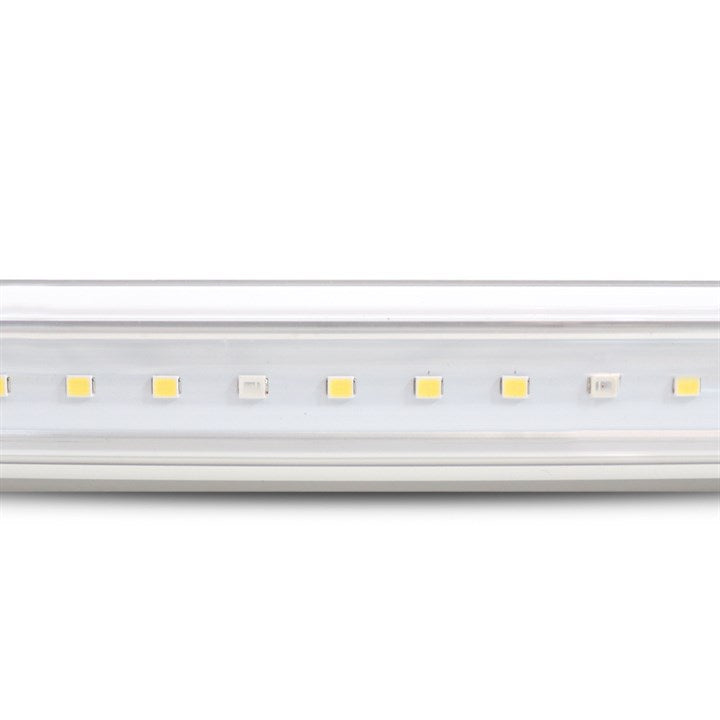 Omega Clone & Seedling 18w LED Light Bar
Fresh from the crew at Omega, the Clone & Seedling LED Light Bar enables cultivators to maximise their productivity at a cost of just a few pennies a day. The Omega Clone & Seedling LED is an exceptionally efficient LED Grow Light solution which enables perpetual growing at an unbelievably low price. 
Very high PPF output for high intensity 36 µmol/s

Samsung Diodes


Twin Pack

Very high efficacy of up to 2.0 µmol/J

Plug & Play Simplicity
Super Stealthy
Massively Reduced Electricity Costs
Daisy Chain Ready
60% More Efficient the Fluorescent Lighting
Zero Noise
120° Light Spread

Premium Quality LEDs

60000 Hours Life
Pay As You Grow in 3 instalments with Klarna
Daily Electricity Cost £0.10
This fantastic value twin pack of LED Grow Lights allow cultivators to optimise their plant growth at an incredible price. Grow rooms of any size will thank you for this cost-effective, long-lasting alternative to clumsy and expensive fluorescent lighting. 
Boasting over two times the lifespan of standard fluorescent tubes and over 60% more efficient, the Omega Clone LED Grow Light is a premium choice for both growers and grow rooms.
With an electricity cost of less than £0.01 per hour, the Omega Clone LED Grow Light is over 60% more efficient than standard fluorescent lighting. Making your grow setup more efficient whilst maintaining the best atmosphere.
Incredible energy efficiency allows growers prepare their clones while their mature plants flower - at a cost of next to nothing. This vastly increases overall productivity for a perpetual veg / flower cycle with a cost of just pennies a day. 
With a lifespan of 54000 hours of maintenance free performance, the Clone LED Grow Light Bar doesn't need to be replaced after a few uses like more traditional lighting solutions. This enables growers to maintain a consistent growing environment with minimal cost and a longevity that you can rely on. 
The Omega Clone LED Grow Light is ultra efficient, well made and full daisy chain ready. This gives cultivators the ability to daisy chain up to 100 strips running on a 20 amp circuit, making the Clone LED Grow Light Bar is great solution for both big and small grow spaces.  
This is no cheap and cheerful solution with budget parts cobbled together. The Omega LED Clone Light is made with a generous cluster of Samsung diodes and a self contained rugged power supply.
The clever folks at Omega have engineered an optimised LED Grow Light with a colour temperature of 9000k providing everything that young plants need in order to thrive during the early stages of life. 
Never before has it been so easy, discreet and affordable for growers to operate a two light veg / flower set up. Upgrade your grow room and maximise your productivity with the incredible Omega LED Clone Light Bar.
Omega LED Clone Light Technical Specification
Power

18W

Input Voltage

100-277V

Beam Angle

120°

Fluorescent Equivalent
100w

Lighting Footprint

1.25m x 0.5m 

PPF
36

μmol/s

Diodes

Samsung


Pieces per pack
Twin Pack

Size

117cm x 2.5cm x 3cm

Colour Temp

9000k

Efficiency

AAA+


Daily Electricity Cost
£0.10
Product includes:
2 x Omega Clone LED Grow Light
Power cord
Wire hangers

Approximate costs of use based on 100% power for a 12 / 12 cycle. 

*Calculated using the UK: Energy Price Guarantee (October 2022) electricity rate of 34.00 pence per kWh.