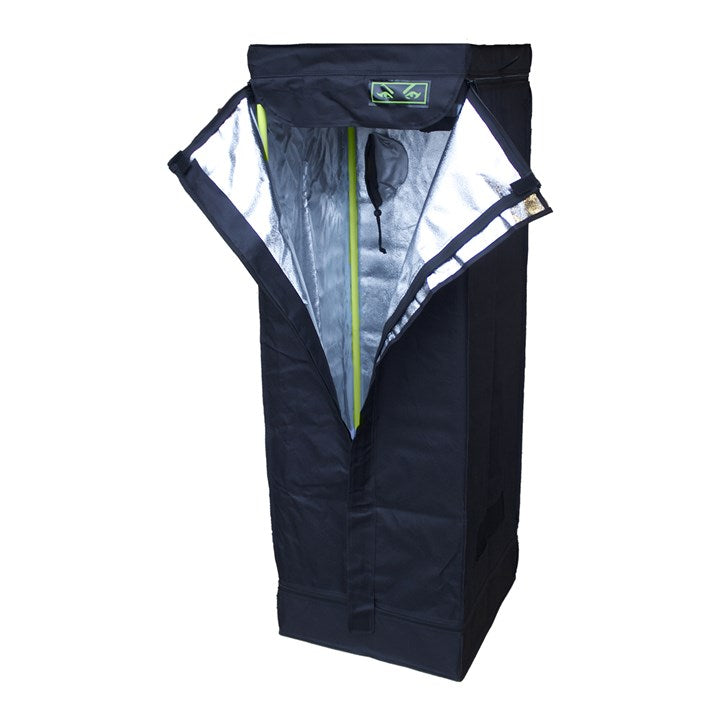 Monsterbuds Urban Grow Tent - 40cm x 40cm x 120cm
Monster Buds Urban Grow Tents create the perfect environment for stealth and low key grows.

No Tools Required.
Super Easy Assembly.
Especially Made for Compact LED's.
30% Increased Reflectivity.
Trusted Brand
Perfect for Karma Horticulture K1000 or Spider Farmer SF1000 
100% PVC free.
Outstanding Value For Money
Ensures Complete Light Coverage.
Ultra Slim Design for Stealth Growing
Its sleek and compact size means that it can fit into even the smallest of spaces like cupboards, wardrobes or even lofts & attics. Its the ultimate stealth grow tent for those that like to keep their hobby low key and stealthy. 
Its ultra slim design means its just about perfect for compact LED Grow Lights such as the Karma Horticulture K1000 or the Spider Farmer SF1000.  

Simple to Assemble
These tents are super simple-to-assemble and come complete with easy to follow instructions for a quick and trouble set up. 
30% Increased Reflectivity
Made especially for compact LED's, this Grow Tent offers a 30% increased reflectivity, meaning vastly bigger yields & much happier plants.
The tent is made from quality materials and is 100% PVC free. It boasts 95% ultra-reflective dimpled 600D Silver-Mylar to eliminate hot spots and to ensure even light coverage from top to bottom.
Maximised light retention
Ensure maximum light retention with Monster Buds Urban Grow Tent's "Old School Straight Door" method. This prevents any light from escaping through unprotected zips, and prevents any light from sneaking in and disturbing your dark periods.
Monsterbuds LED Grow Tents feature cleverly mounted intakes which are located in prime locations to ensure even air circulation & maximum uptake of precious CO2.
These high-quality LED Grow Tents feature Monsterbuds patented X-RIB technology, exclusive reinforced robust corner pieces to minimise vibration from fans while also improving overall strength.