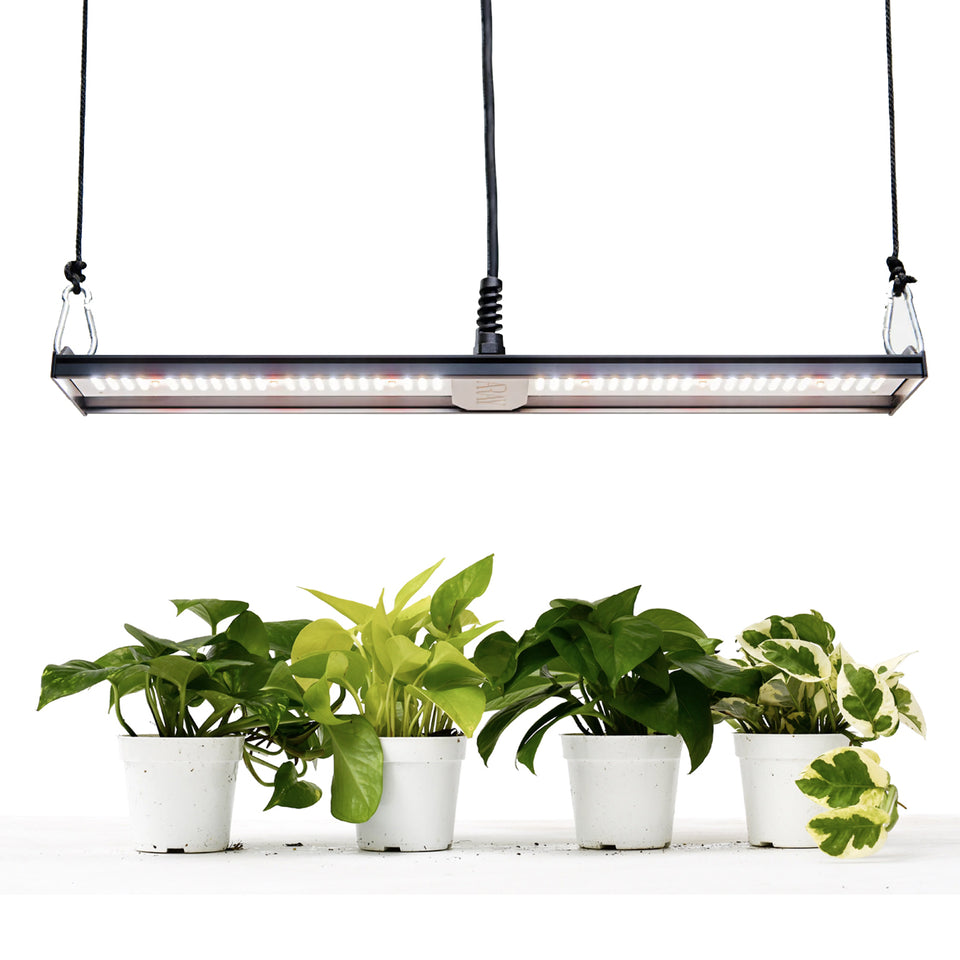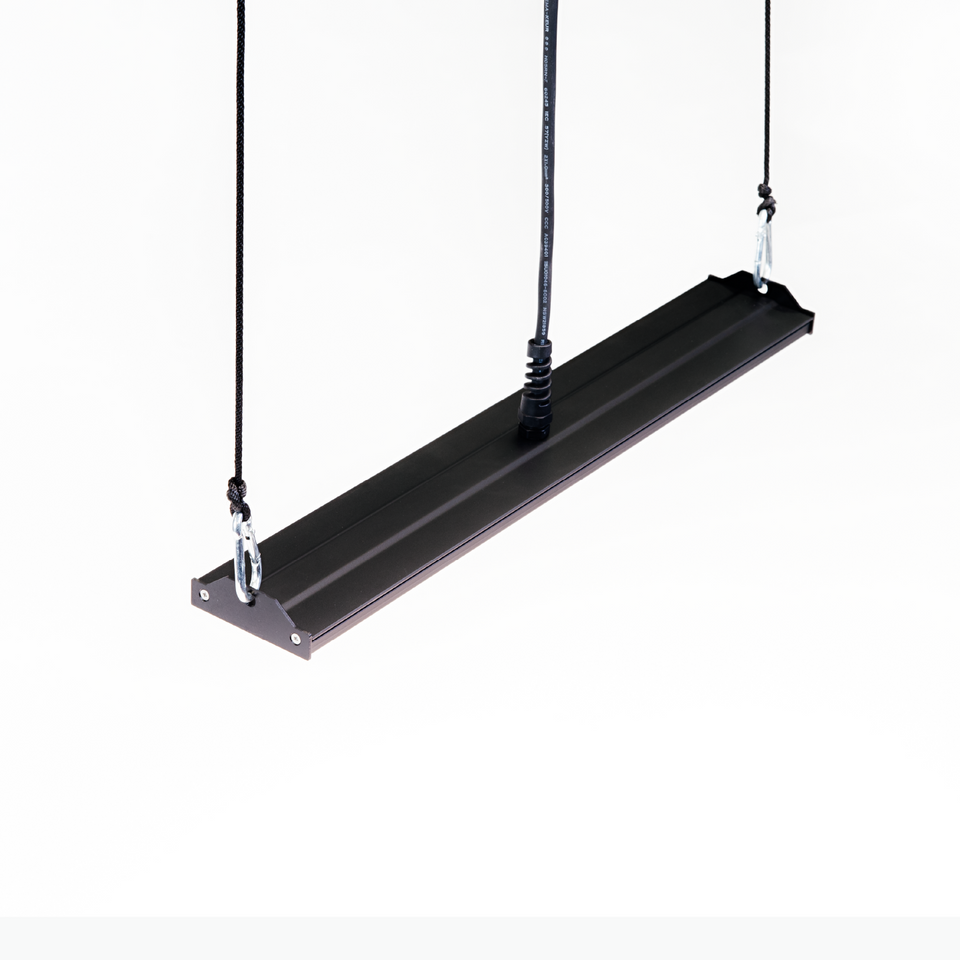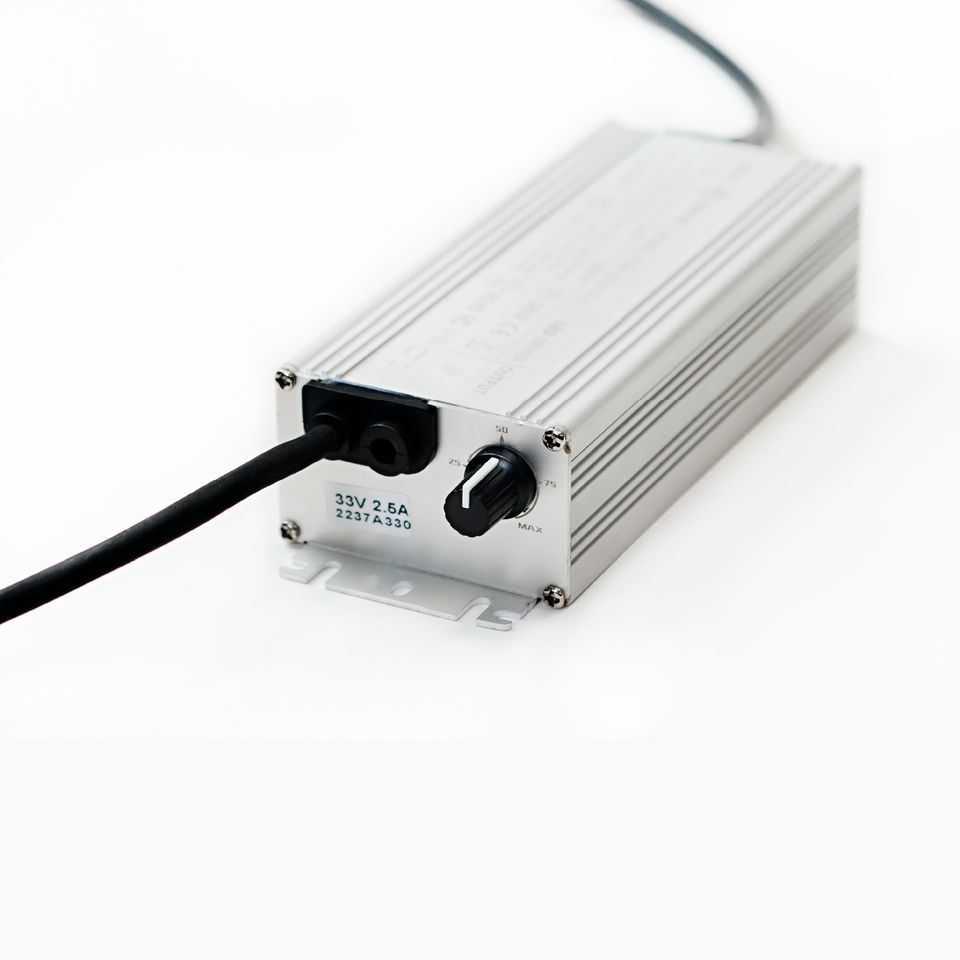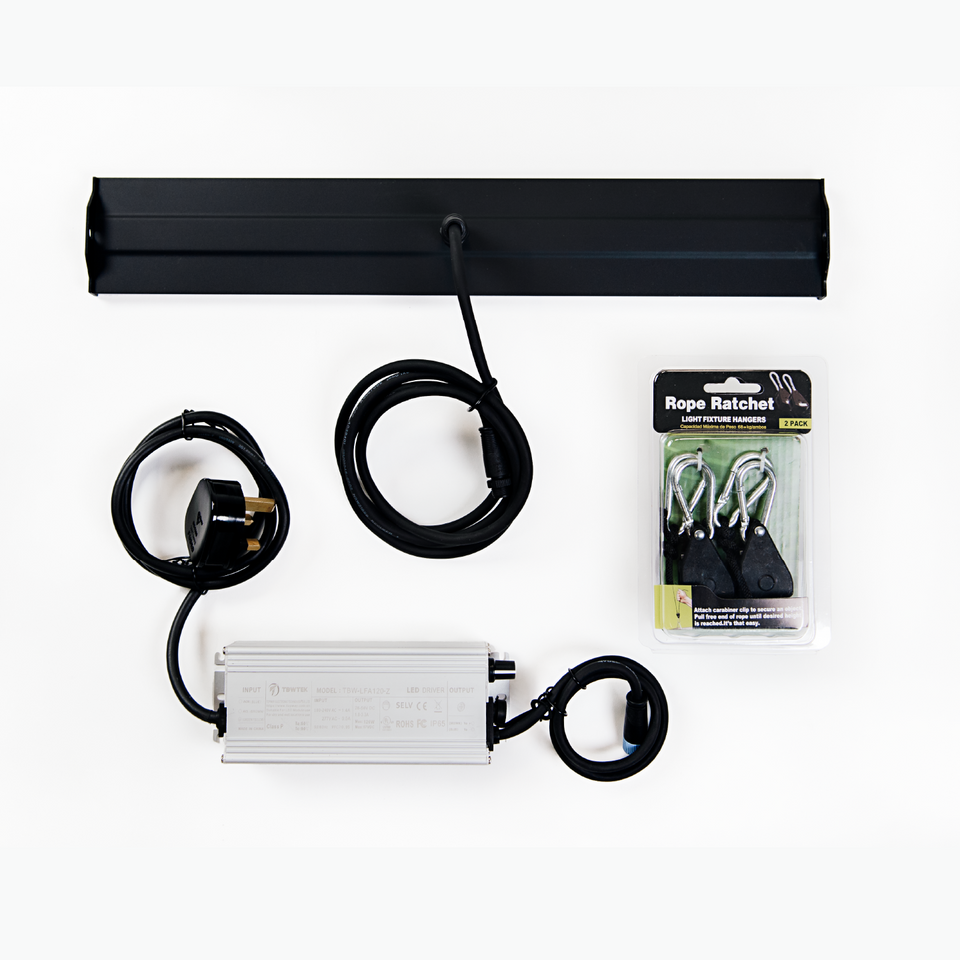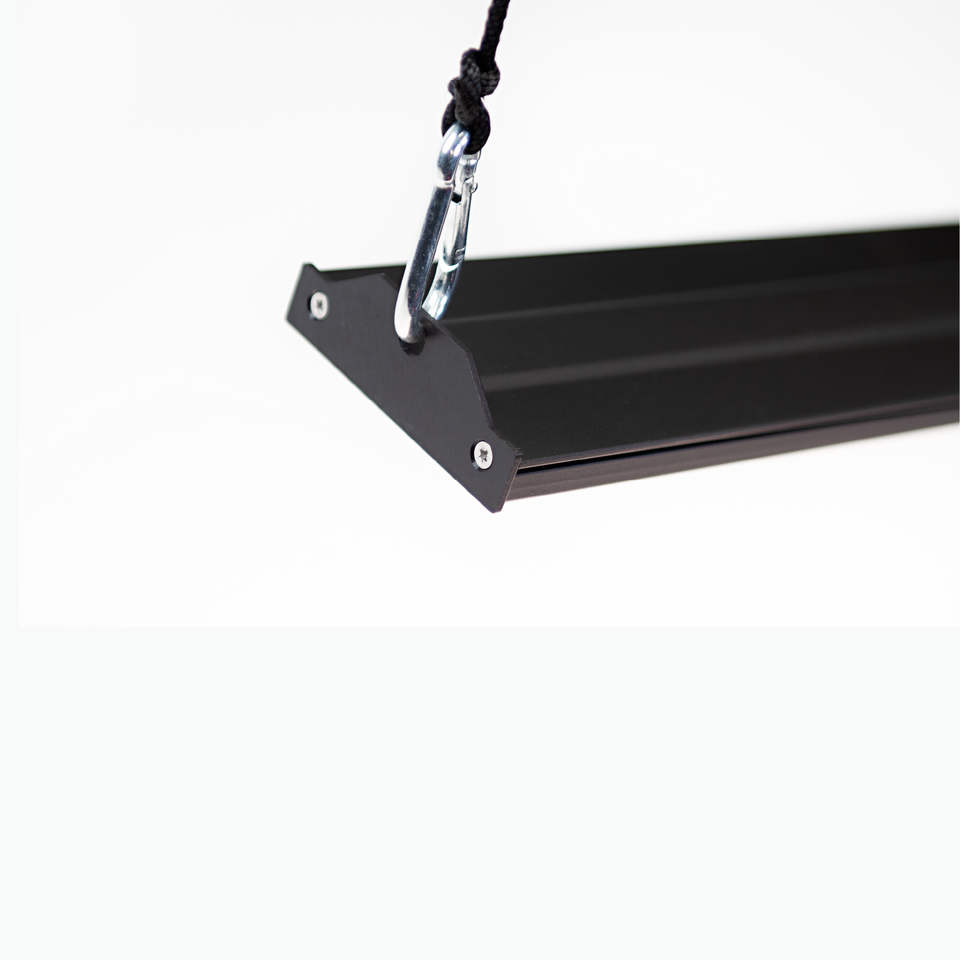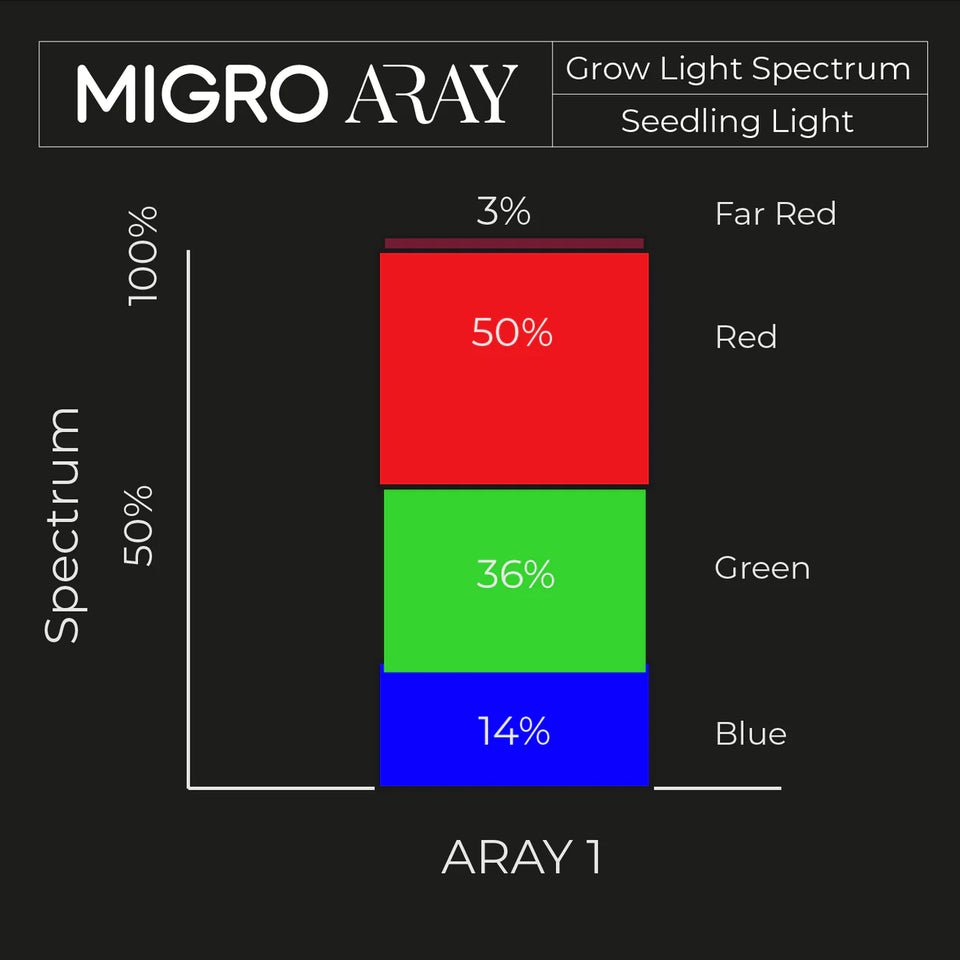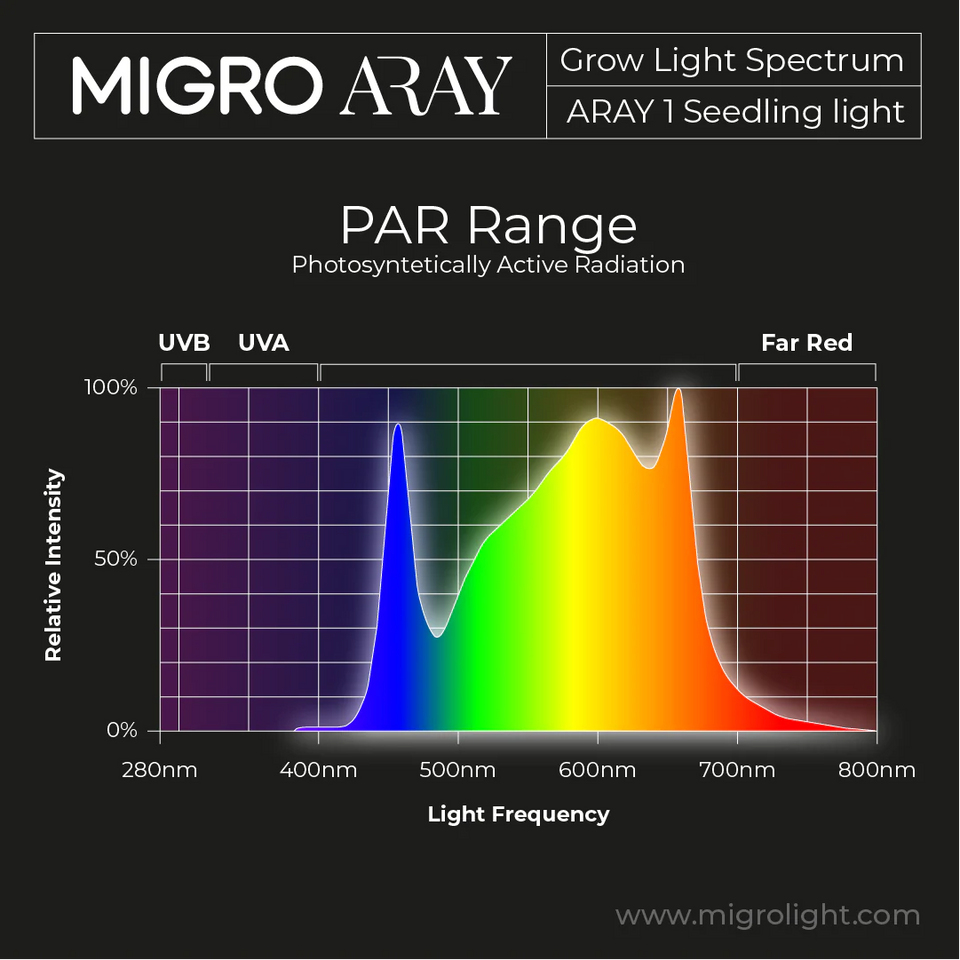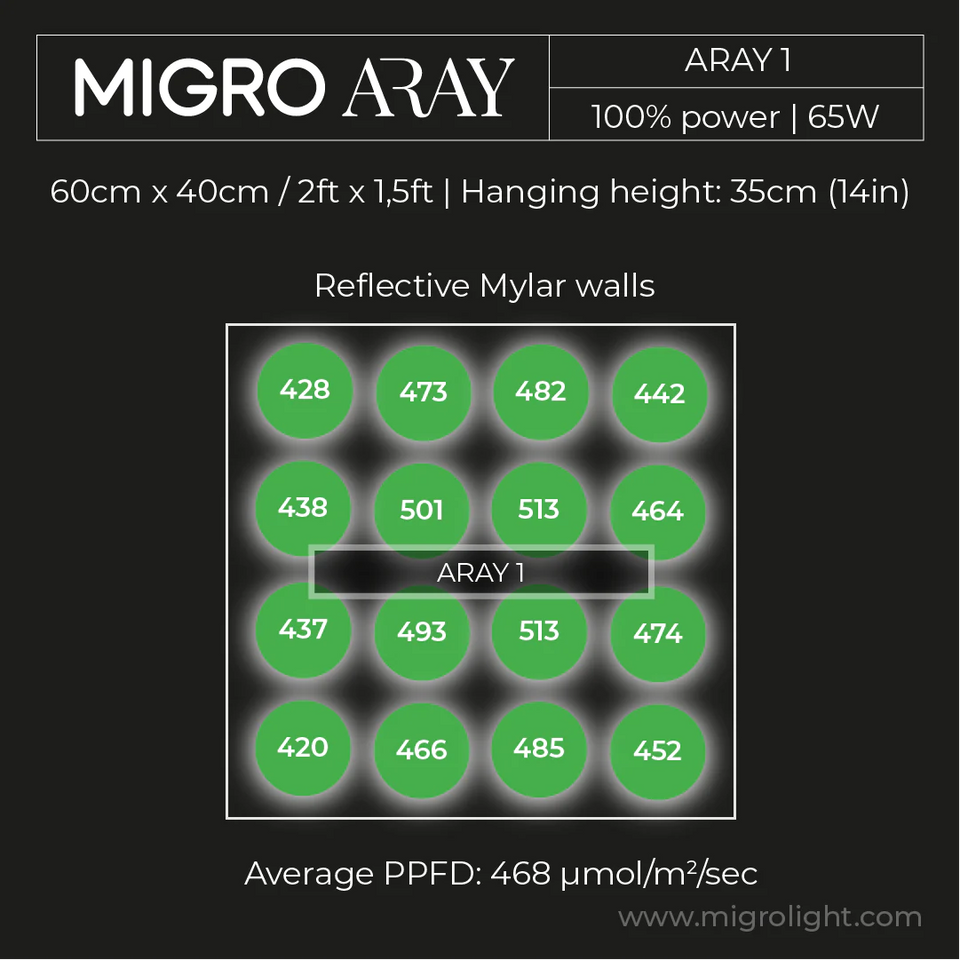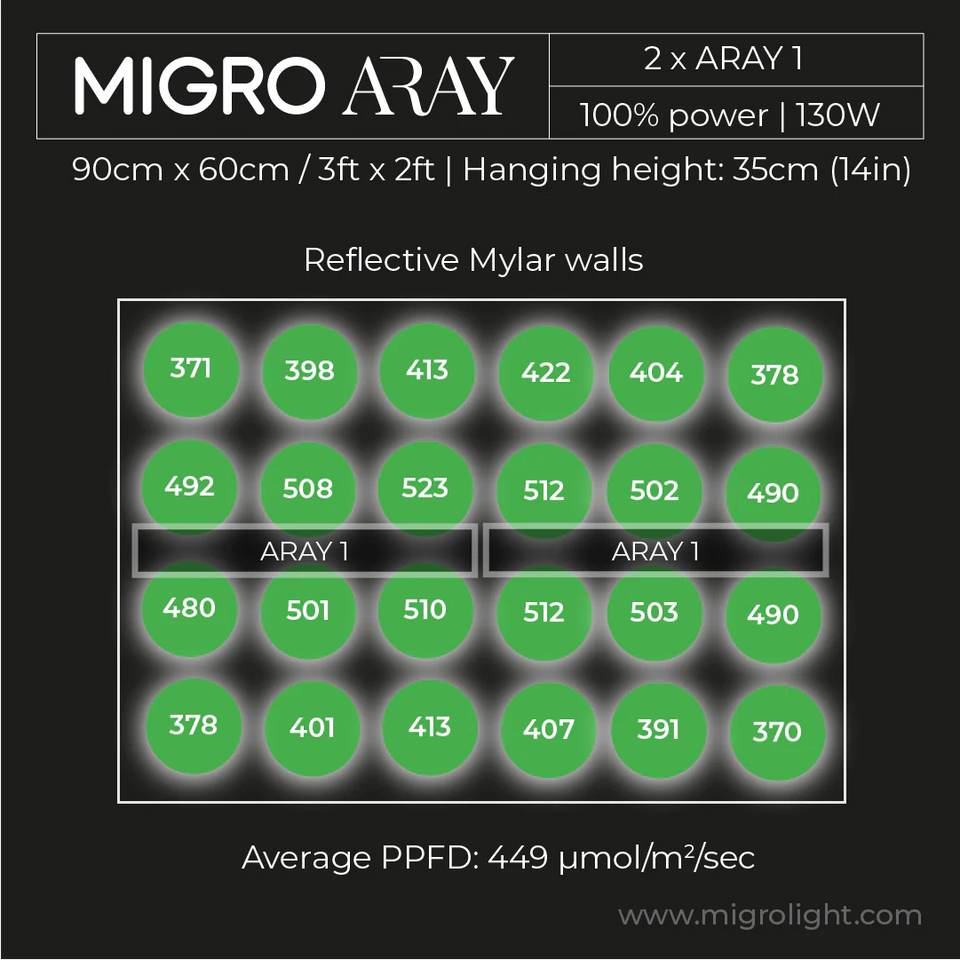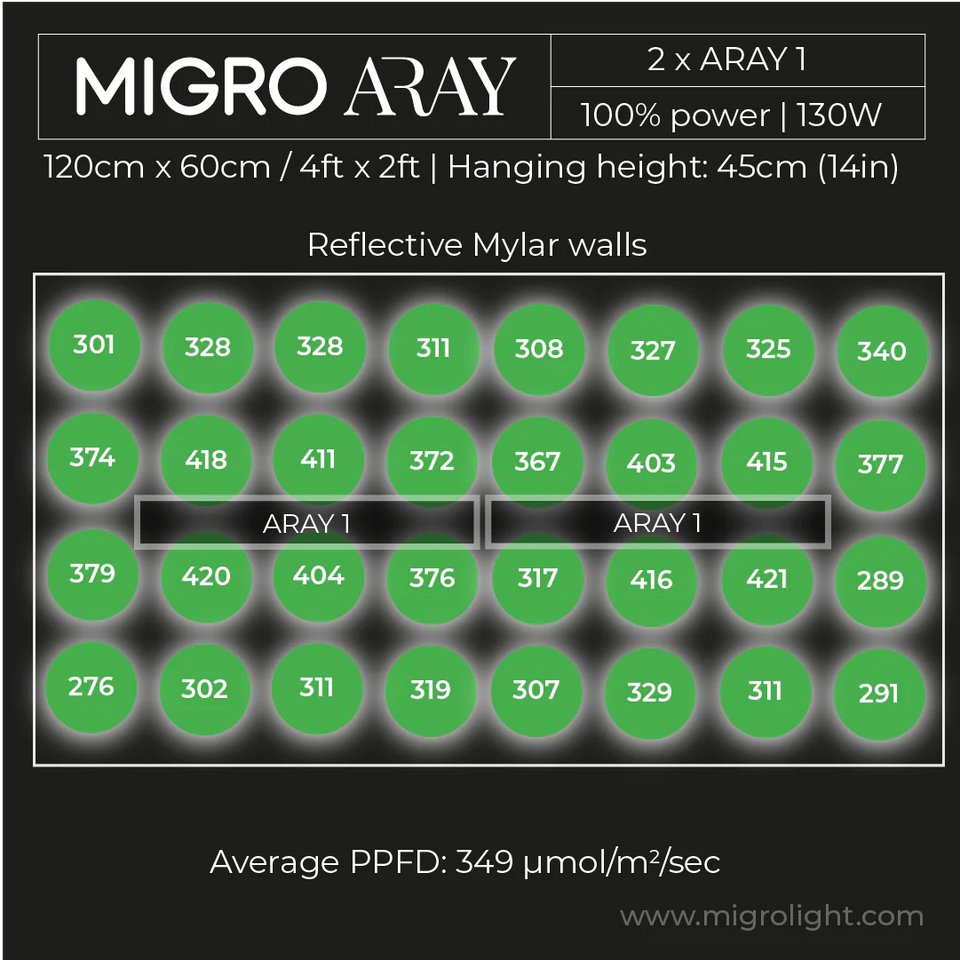 Migro Aray 1 LED Grow Light 65w
Featuring premium quality Samsung & Osram diodes and a dimmable Lifud driver, the Migro Aray series is the gold standard in LED Grow Lights. 


 
Incredibly High Efficacy 

Free Next Day UK Delivery
High Quality Lufid LED Drivers
Massive 65w Output
Irish Company with 3 Year Warranty
Fully Dimmable
Modular. Grows With You.
Low Heat Output

Massively Reduced Electricity Costs

Balanced Full Spectrum

Discreet Packaging

Pay As You Grow in 3 instalments with Klarna

Daily Electricity Costs of £0.26
Premium Quality Components
The Migro Aray 1 features premium Samsung LM281b and Osram diodes, ensuring a well-balanced, full spectrum output for optimal plant development.

Dimmable Lufid Driver
The fully dimmable Lufid driver at the heart of Migro Aray 1 allows growers to adjust the light intensity according to their plants' specific needs, providing maximum control over the lighting environment.

Energy Efficiency
The Migro Aray 1 consumes only 65W of power while providing an equivalent output of a 150W HPS light, resulting in significantly reduced electricity costs and energy savings.

Modular Design
The Aray 1 is designed for easy expansion and customisation. Growers can join multiple modules together to cover larger grow spaces, allowing the light to grow with their plants.

Low Heat Output
The Migro Aray 1 generates minimal heat, reducing the need for additional cooling systems and creating a more comfortable grow environment.

Long Lifespan and Warranty
With a lifespan of 50,000 hours (equivalent to approximately 8.5 years of usage at 16 hours per day), the Migro Aray 1 is built to last. It also comes with a 3-year warranty, providing peace of mind to growers.
The Migro Aray 1 is suitable for various grow spaces, from small cupboards to larger tents. It provides efficient, customisable, and reliable lighting for seedlings and early growth stages, promoting healthy plant development and maximising yield potential. With its high-quality components and innovative design, the Migro Aray 1 is a top choice for growers seeking the best LED grow light on the market.

Migro Aray 1 LED Grow Light 

| | |
| --- | --- |
| Power | 65W |
| HPS Equivalence | 150w |
| Weight | 2 kg |
| Lifetime Hours | 50,000 (8.5 years @16hrs per day |
| Diodes | Samsung & Osram Red |
| Size | 46cm x 8cm x 5cm |
| Driver | Lufid LED |
| Veg Footprint | 0.6m x 0.4m |
| Spectrum | Full Spectrum |
| Efficiency | 2.1 umols/J |
| Daily Electricity Cost | £2.29 |
Consumed Power
 - 65 Watts 
Minimum Hanging Height
 - 35cm (14")
Dimmer Adjustment - 
Seedlings up to 1 weeks old: 75% Seedlings from 1 to 4 weeks old: 100%
Efficiency 
PPFD/Watt - (usable PPF) 2.0
Diodes - LEDs
 Samsung LM281B white LEDS + Osram Reds (increased system efficiency). 
Spectrum
 Samsung White 4000K CT LM281B 95CRI LEDs
Light Dimensions
 46cm x 7cm (18" x 3")
Voltage / Current
 110V / 0.6 Amp 220V / 0.25 Amp
Hanging Weight
 0.6Kg (1.5lbs)
Hanging System
 Cable hanger and ratchet hanger
Approximate costs of use based on 75% power for a 12 / 12 flowering cycle. 


*Calculated using the UK: Energy Price Guarantee (October 2022) electricity rate of 34.00 pence per kWh.