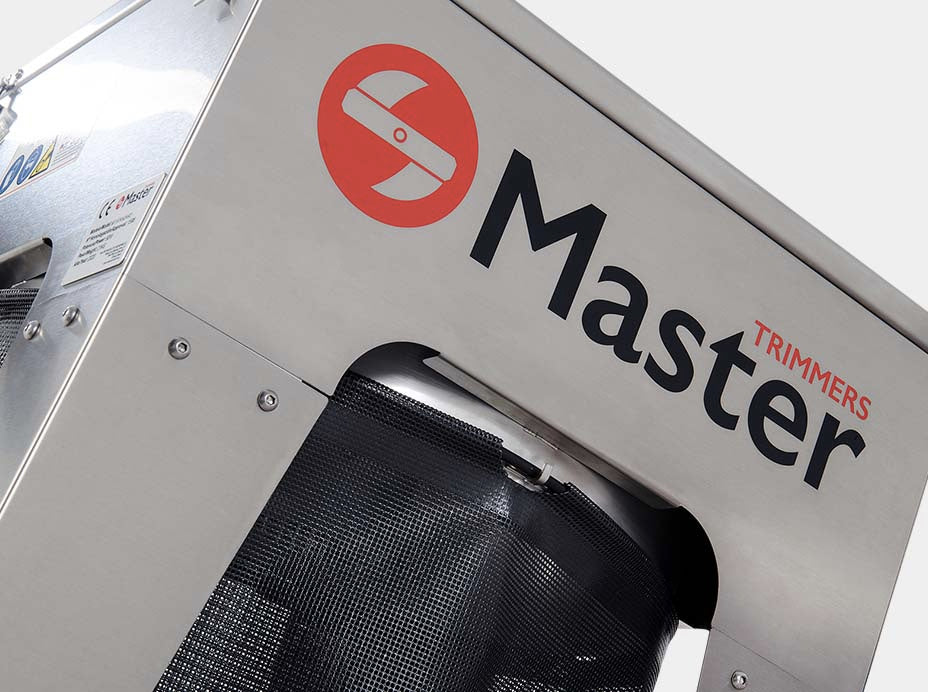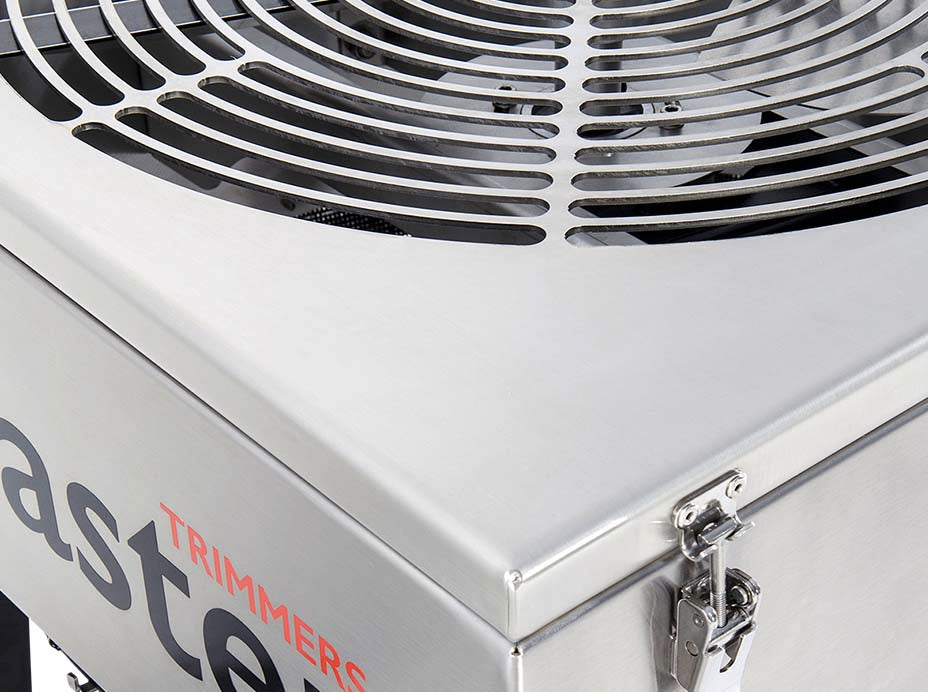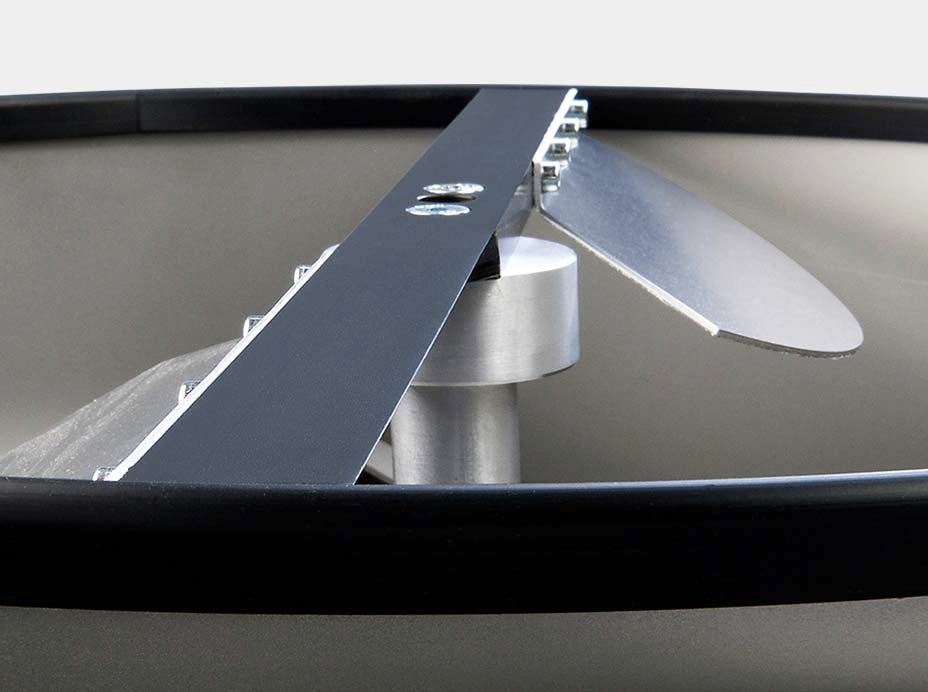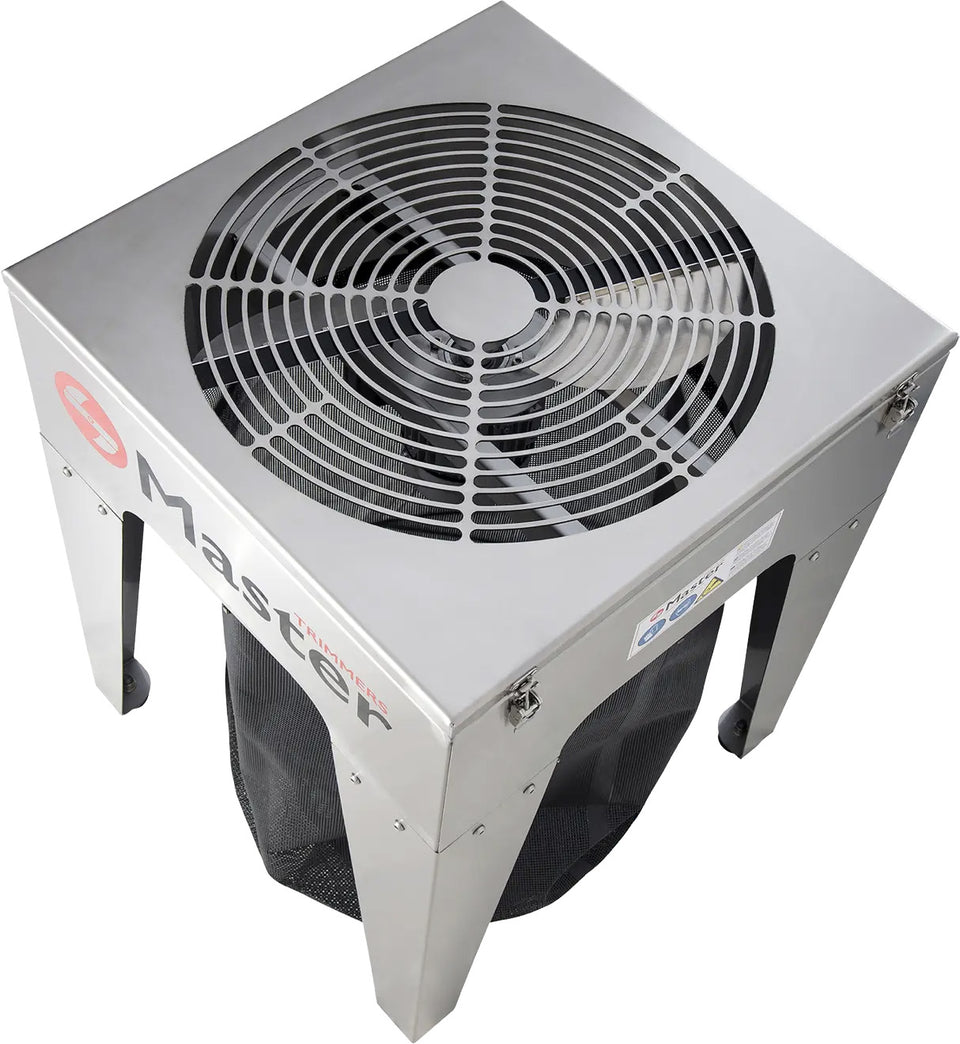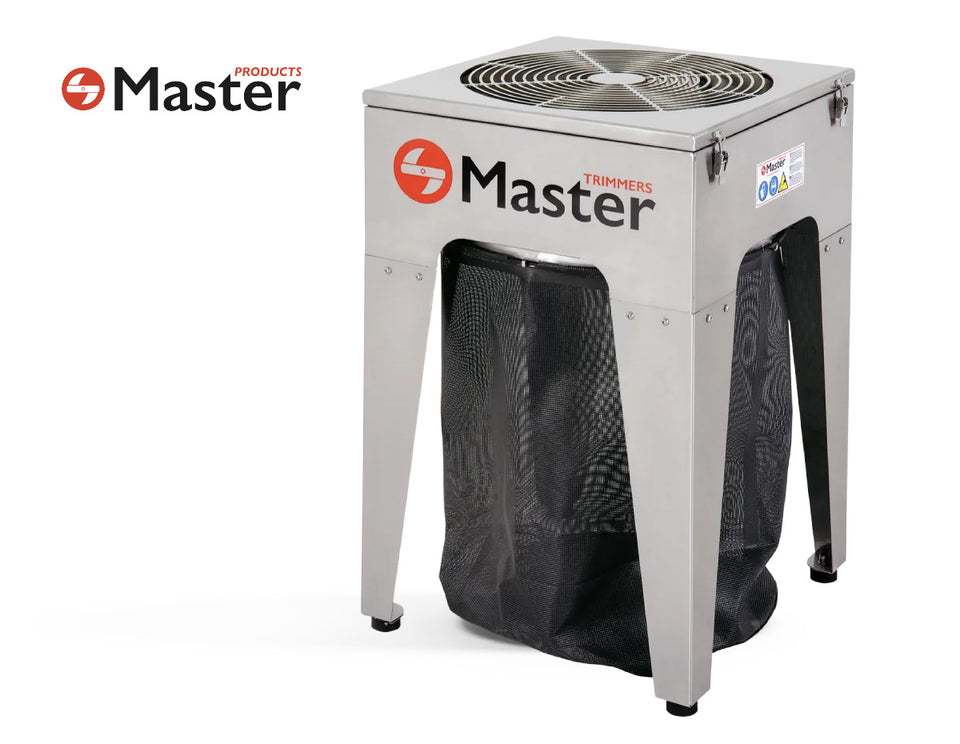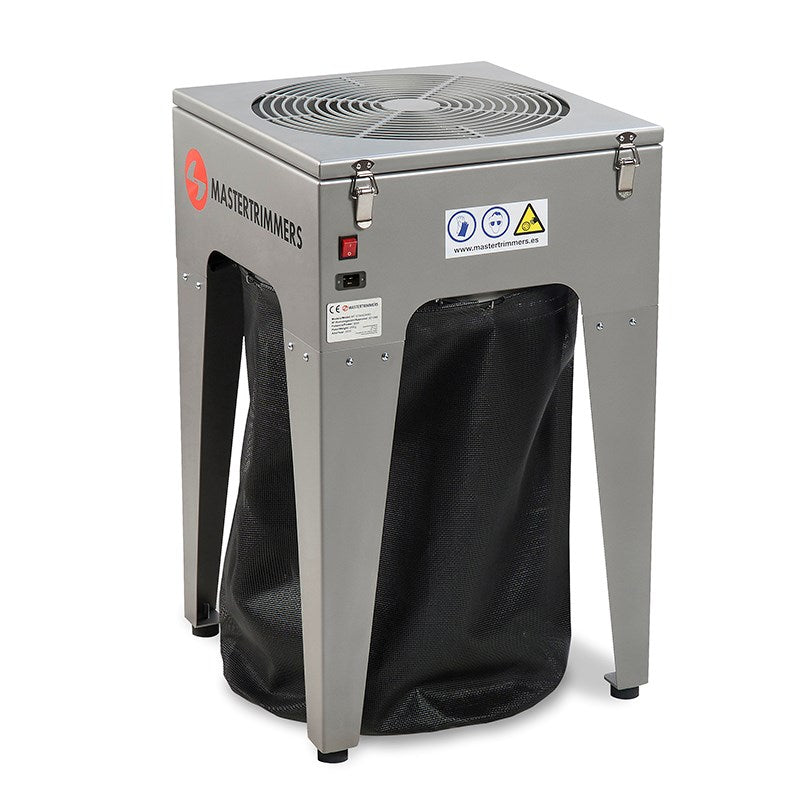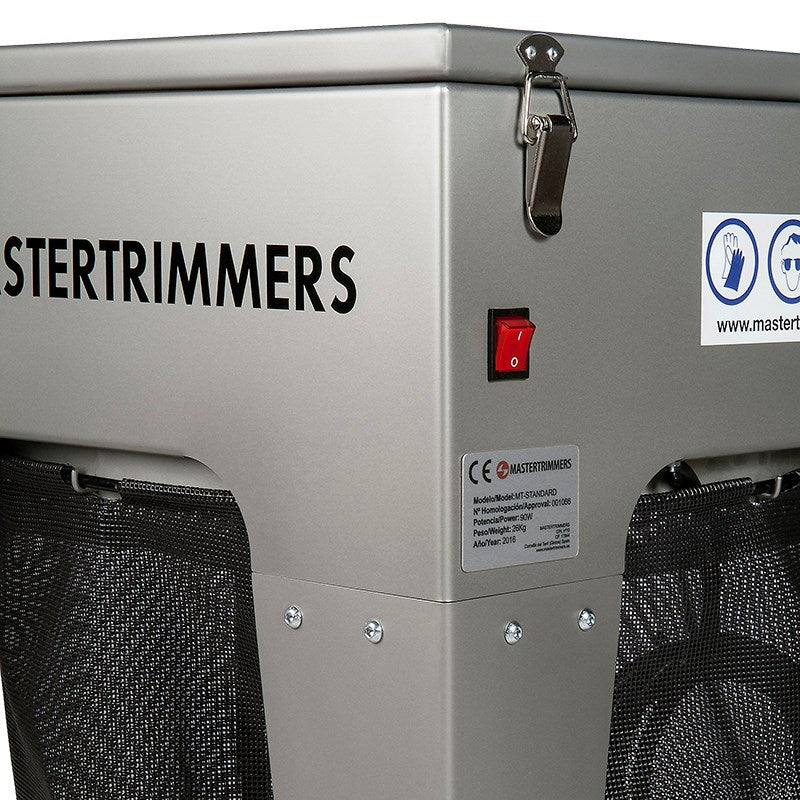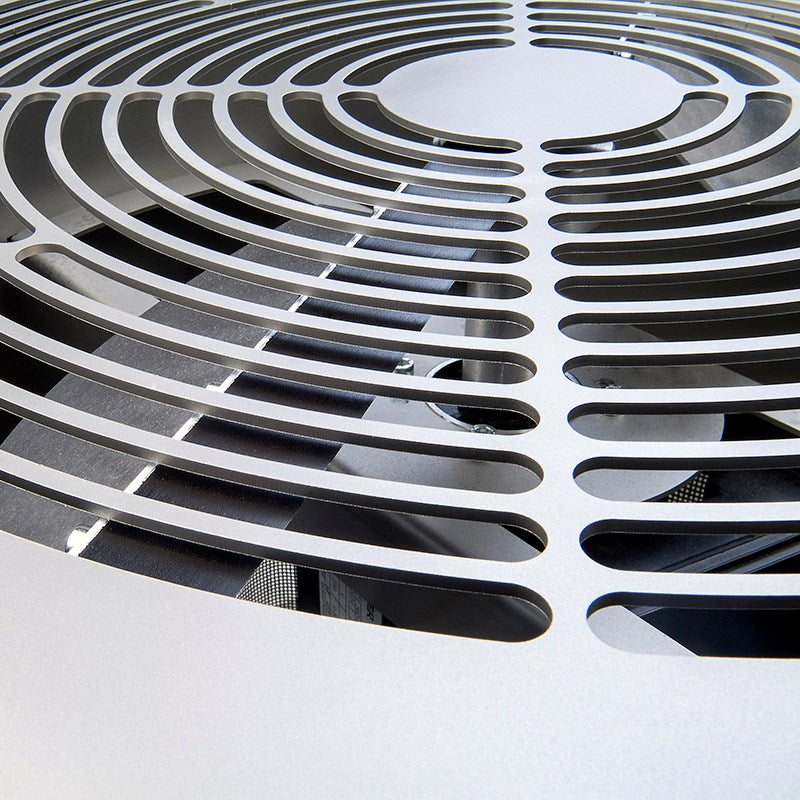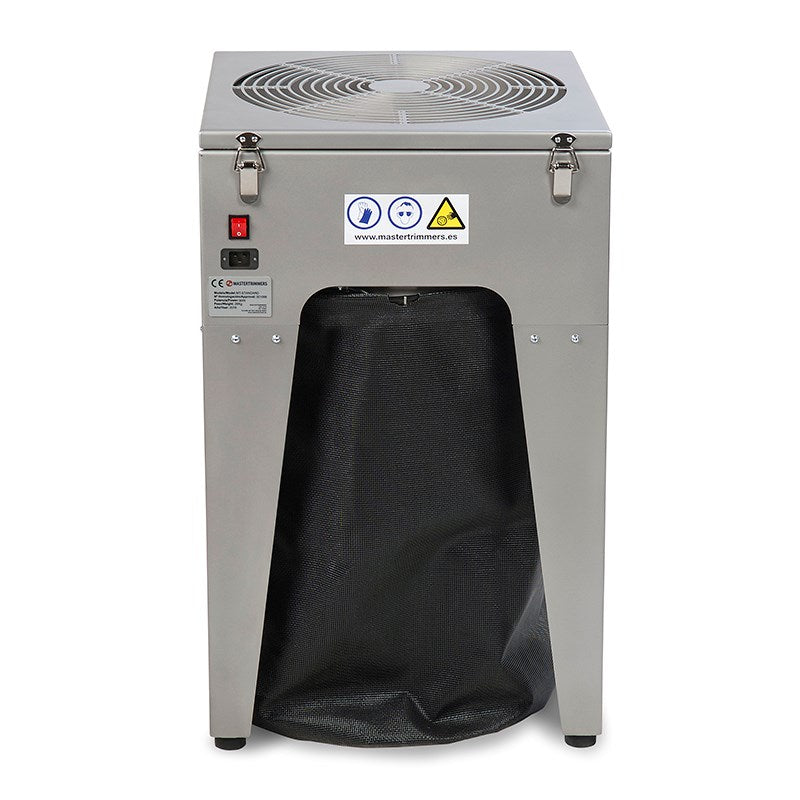 Master Trimmer MT Standard
The Master Trimmer Standard is a reliable and stable trimmer that allows for comfortable work and the possibility of two people working simultaneously due to its height and large surface area. 




High Level Of Automation

Equivalent Work of 7 People

2 Adjustable Blades for Precision Cutting

Paint Free Stainless Steel Construction

Easy To Store

Safe, Fast & Powerful

Disassemble Within 5 Minutes

Simplify Work & Increase Production

Accurately Trim 9 Kilo Per Hour

Nylon Collection Bag

 
This effective and silent trimmer is easy to handle and can be easily disassembled for transport.
The MT Standard features sharp blades of hardened steel that can be adjusted for height, ensuring a precise cut.
The machine is built to withstand the toughest working conditions and is made of stainless steel, guaranteeing a quality product without contamination from paint.
With a processing volume of up to 18 kg/h of fresh flowers, the MT Standard is an efficient choice for those looking for quality and efficiency. It is a safe choice due to its high precision and cutting power.
The MT Standard 50 trimming machines achieve a high processing volume, making them ideal for complementing the MT Tumbler 500 or MT Tumbler 200 models.
The extension and robustness of the table trimmers make it possible to work simultaneously and comfortably, increasing production with the same machine.
The MT Standard 50 has an electrical connection of 230 V 50/60 Hz, weighs 21 kg, and has dimensions of 50 x 50 x 95 cm. It has a production rate of 9 kg/h in wet conditions and features two units of sharp blades that can be adjusted for height, a working zone of 45 cm, an air-cooled engine, a security system, and air suction.
The MT Standard 50 can accommodate up to two operators at the same time and has a warranty of 5 years. The motor power is 90 W.
MT STANDARD 50
| | |
| --- | --- |
| Electrical connection | 230 V 50/60 Hz |
| Machine weight | 21 kg |
| Dimensions of the machine | 50 x 50 x 95 cm |
| Dimensions of the box | 53 x 53 x 39 cm |
| Production in wet | 9 kg/h |
| Number of blades | 2 units |
| Working zone | 45 cm |
| Noise | 80 dB |
| Material of the machine | Stainless steel |
| Adjustable blade height | Yes |
| Air-cooled engine | Yes |
| Security system | Yes |
| Air suction | Yes |
| Operators | Up to 2 people |
| Warranty | 5 Years |
| Motor power | 90 W |