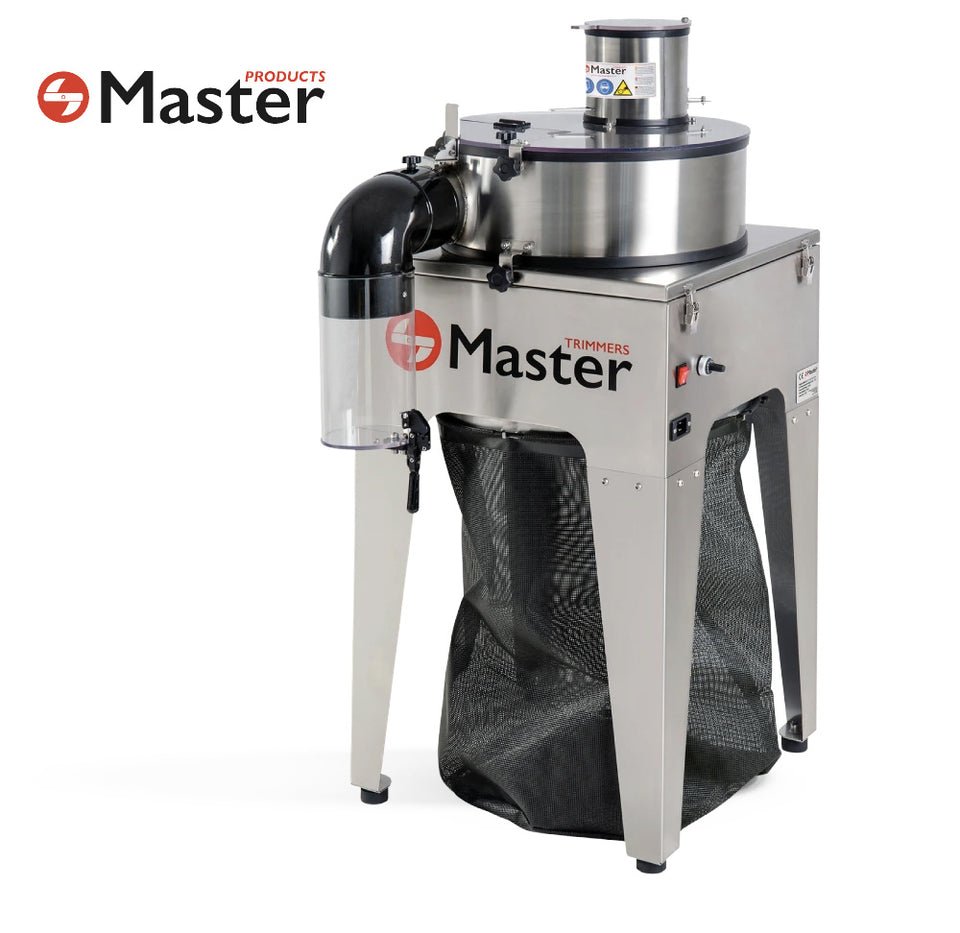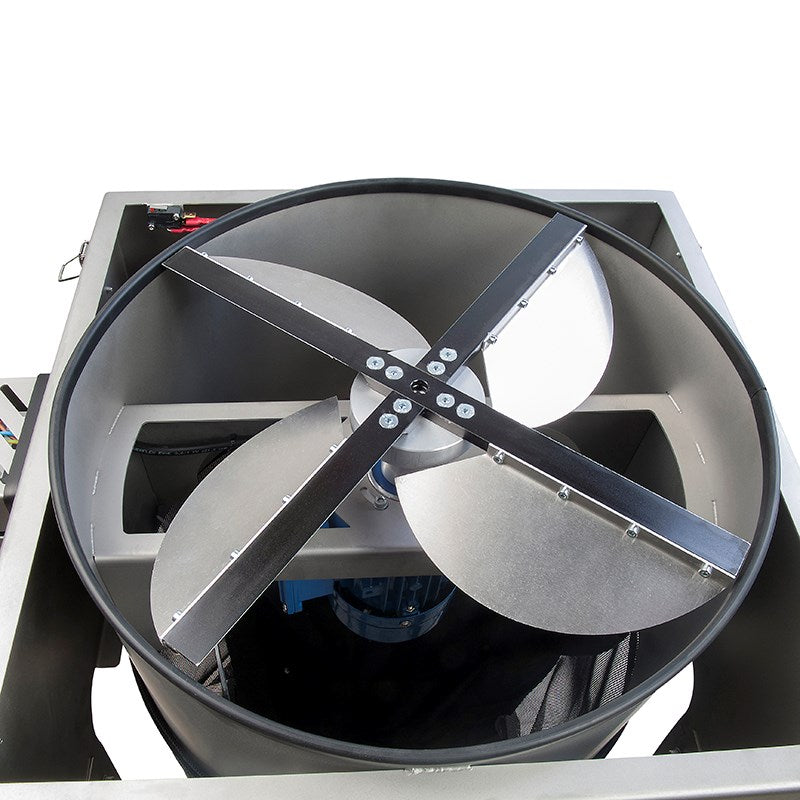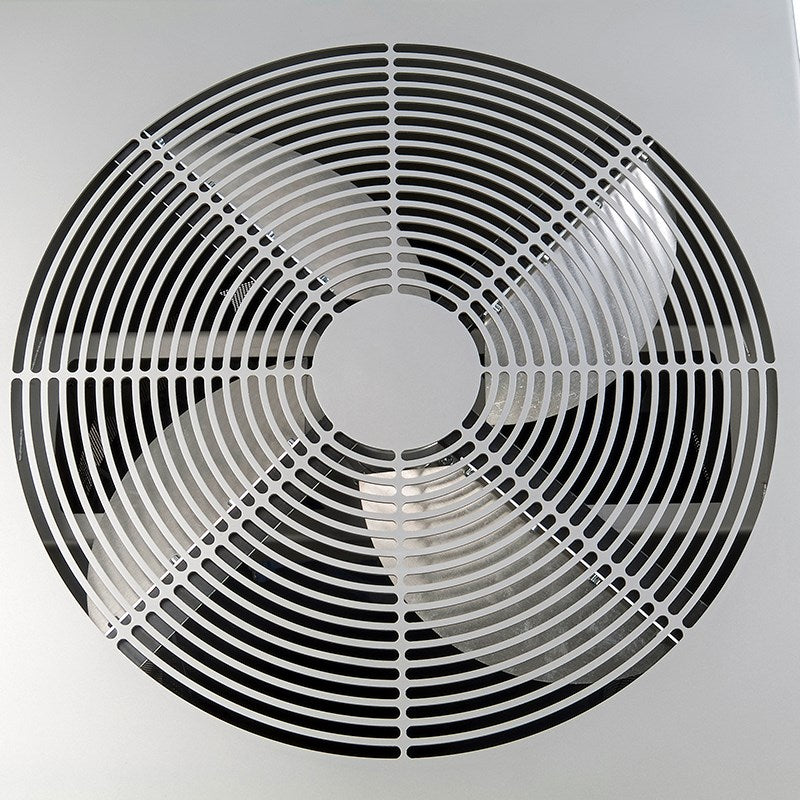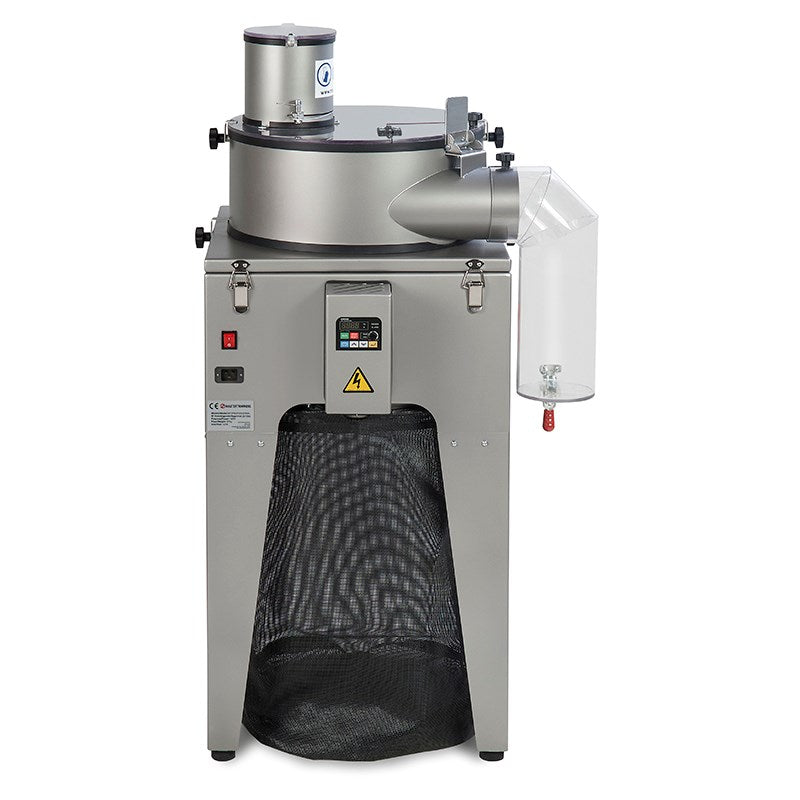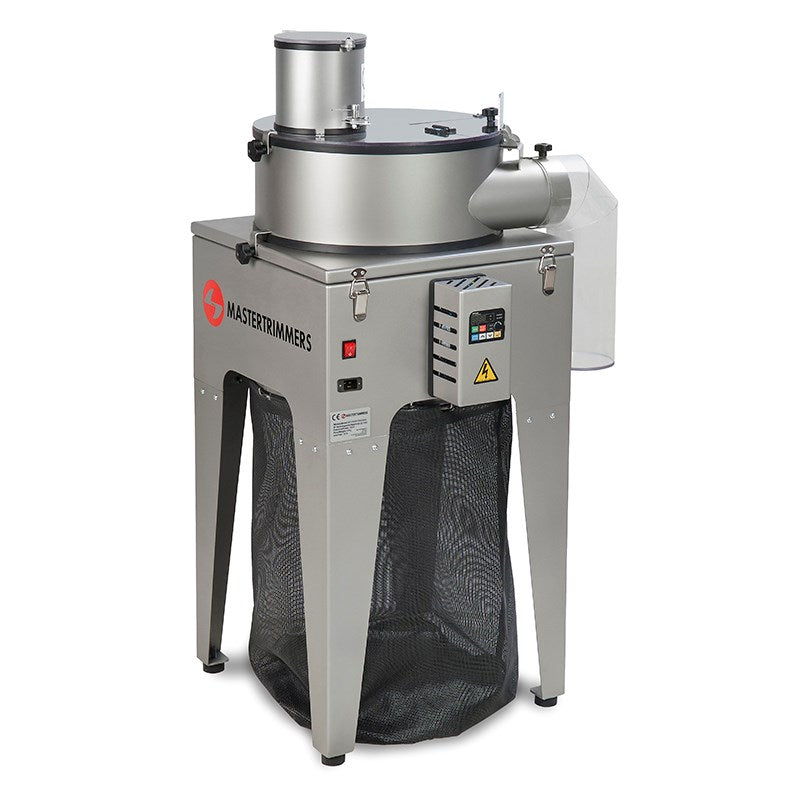 Master Trimmer MT Professional
Introducing the Master Trimmer MT Professional - the ideal choice for large-scale producers seeking to improve productivity without compromising safety. Its advanced automation system includes a self-closing entry and exit doors, as well as a dosing system, making it an excellent partner for your production line.




High Level Of Automation

Equivalent Work of 9 People

4 Adjustable Blades for Precision Cutting

Doing Unit With Automatic Flap

Cutting Speed Regulator for a Variety of Flowers

Transparent Tube for Quality Control

Powerful Geared Motor to Maintain Quality & Speed

Easy Access Window 

Simplify Work & Increase Production

Accurately Trim 12 Kilo Per Hour

 
With four height-adjustable blades and a speed controller, the MT Professional guarantees precision cuts perfectly suited to the product being processed.
You can easily adjust the speed of its hardened steel blades to achieve the desired trimming quality in the optimal amount of time.
Built with high-quality stainless steel, this trimmer is robust, reliable and powerful. Its advanced motor ensures a constant supply of power, reducing the need to push the machine to the maximum and ensuring it functions smoothly for hours on end.
Basic maintenance can be carried out in less than 10 minutes, without the need for tools.
The MT Professional is one of the fastest automatic trimmers on the market, specifically designed for professionals. It features a dispenser of buds and a security system that increases the speed of work while ensuring optimal safety.
Both models, the MT Professional and the MT Standard, can easily transform into each other by adding a grid without the need for tools.
MT PROFESSIONAL 50
Electrical connection: 230 V 50/60 Hz
Machine weight: 30 kg
Dimensions of the machine: 50 x 50 x 130 cm
Dimensions of the box: 54 x 64 x 62 cm
Production in wet: 12 kg/h
Number of blades: 4 units
Working zone: 45 cm
Noise level: 77 dB
Material of the machine: Stainless steel
Blade speed regulator: Yes
Adjustable blade height: Yes
Air-cooled engine: Yes
Window with quick access to the upper container: Yes
Security system: Yes
Air suction: Yes
Warranty: 5 years
Motor Power: 180 W