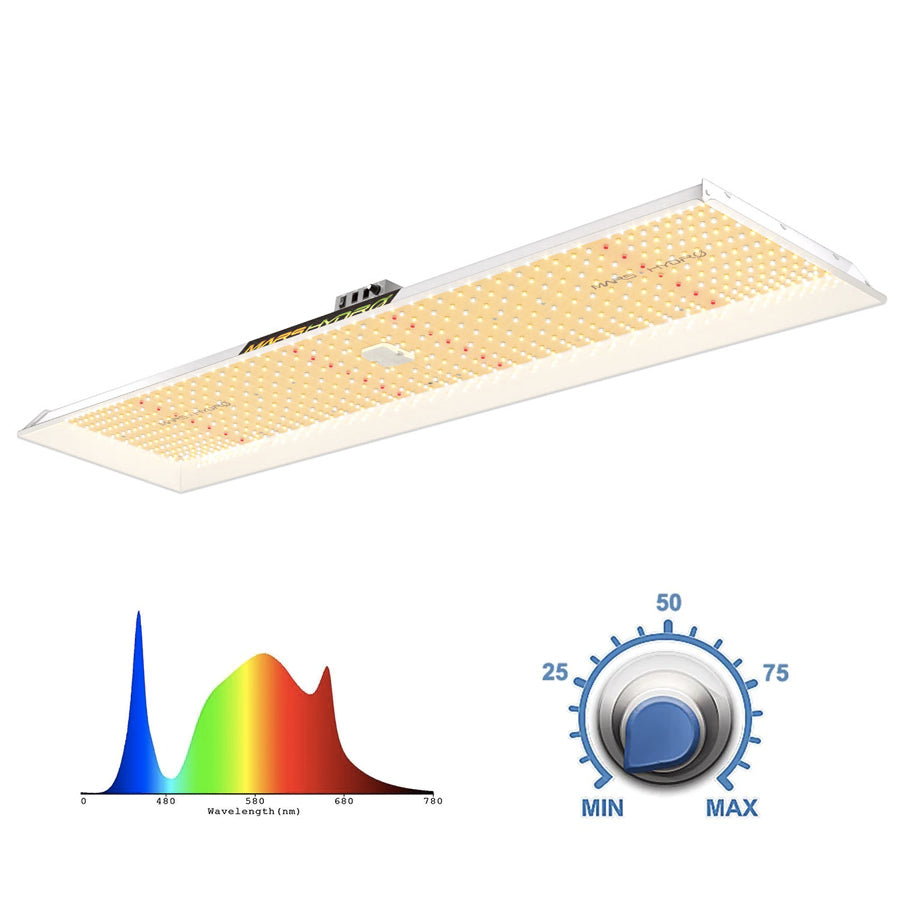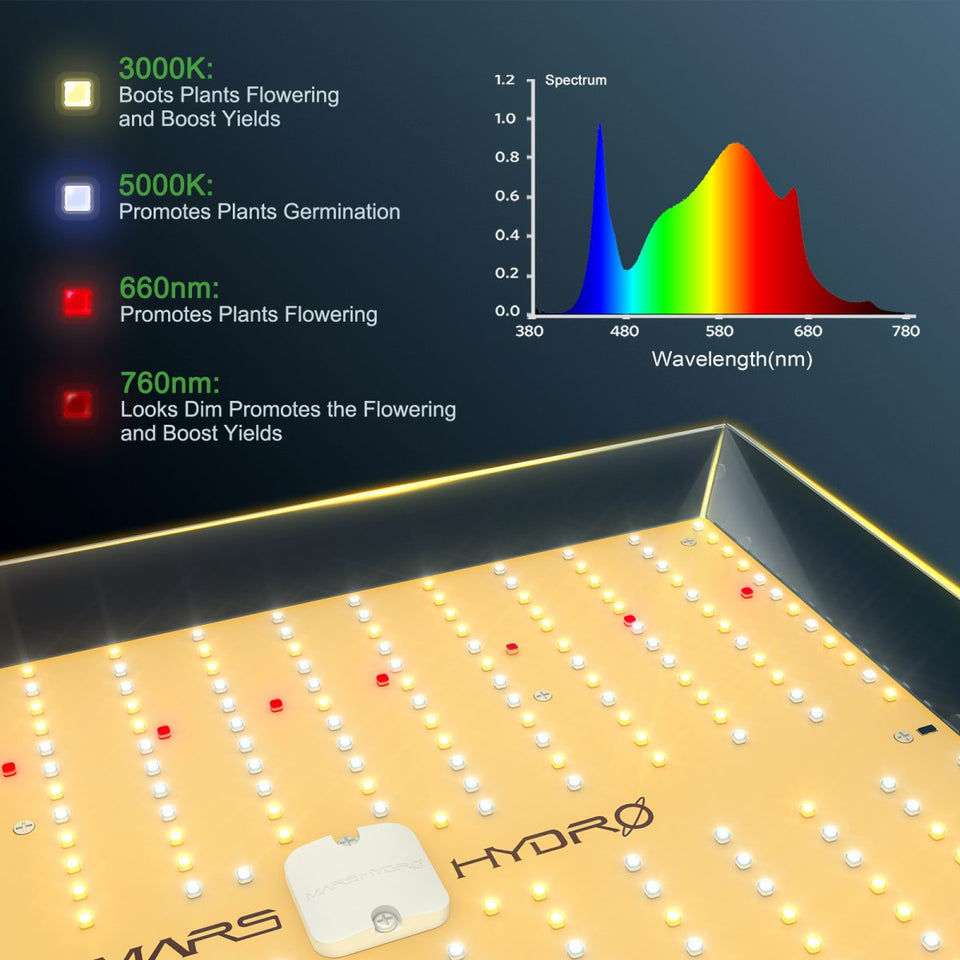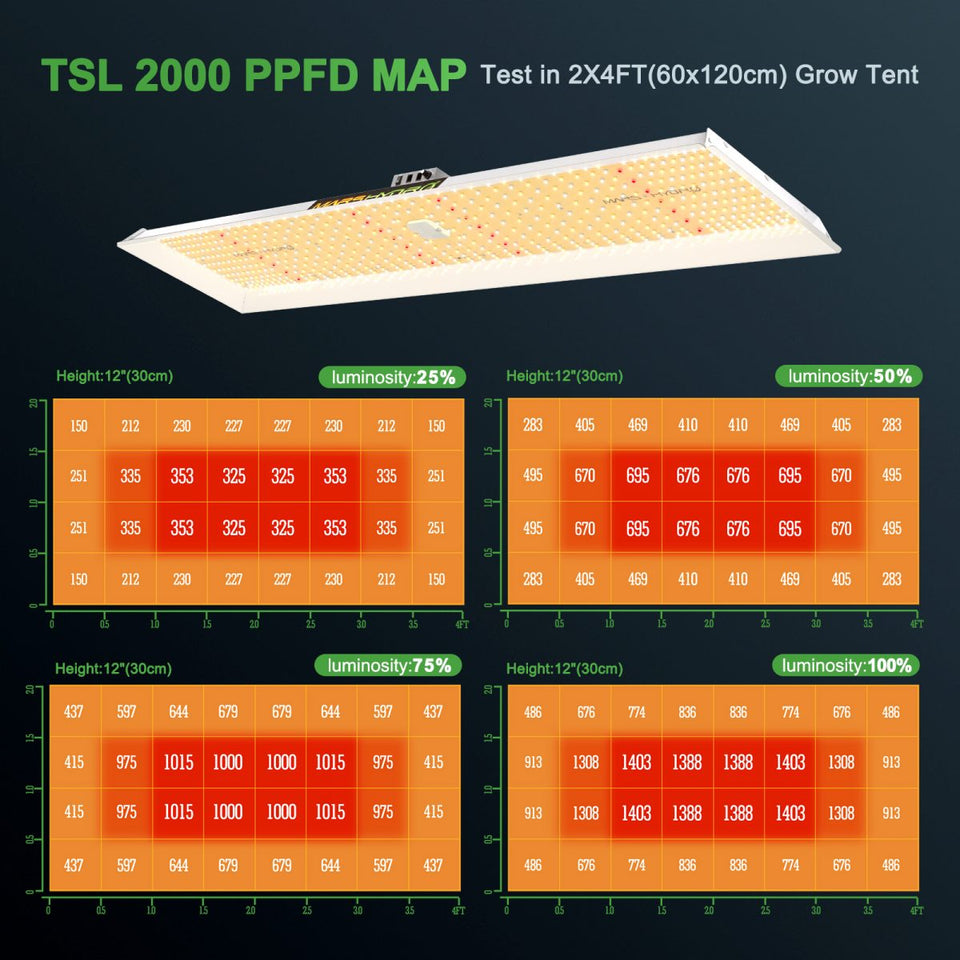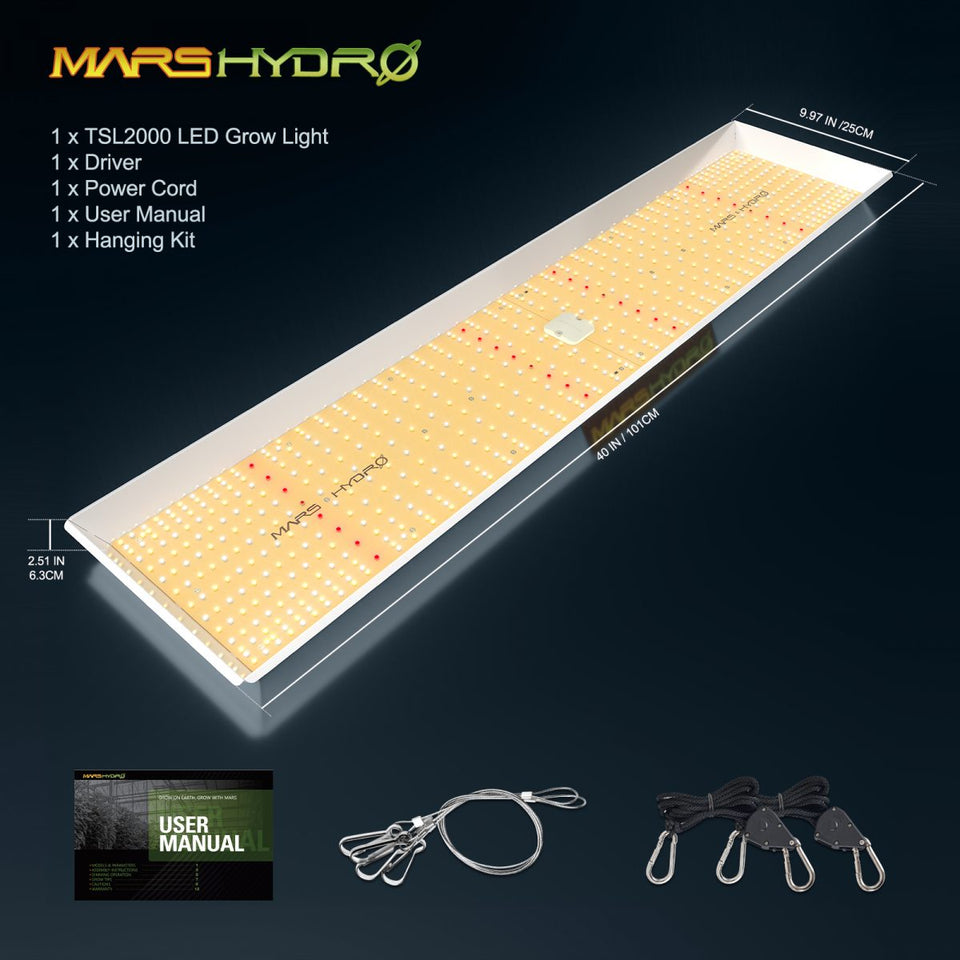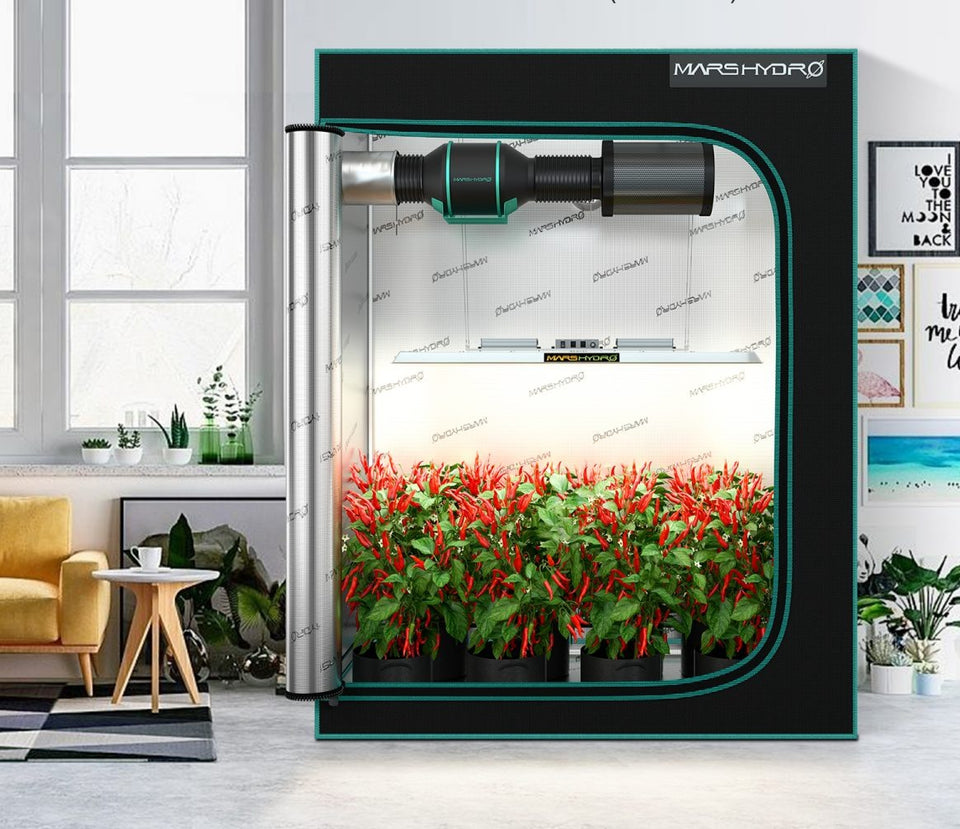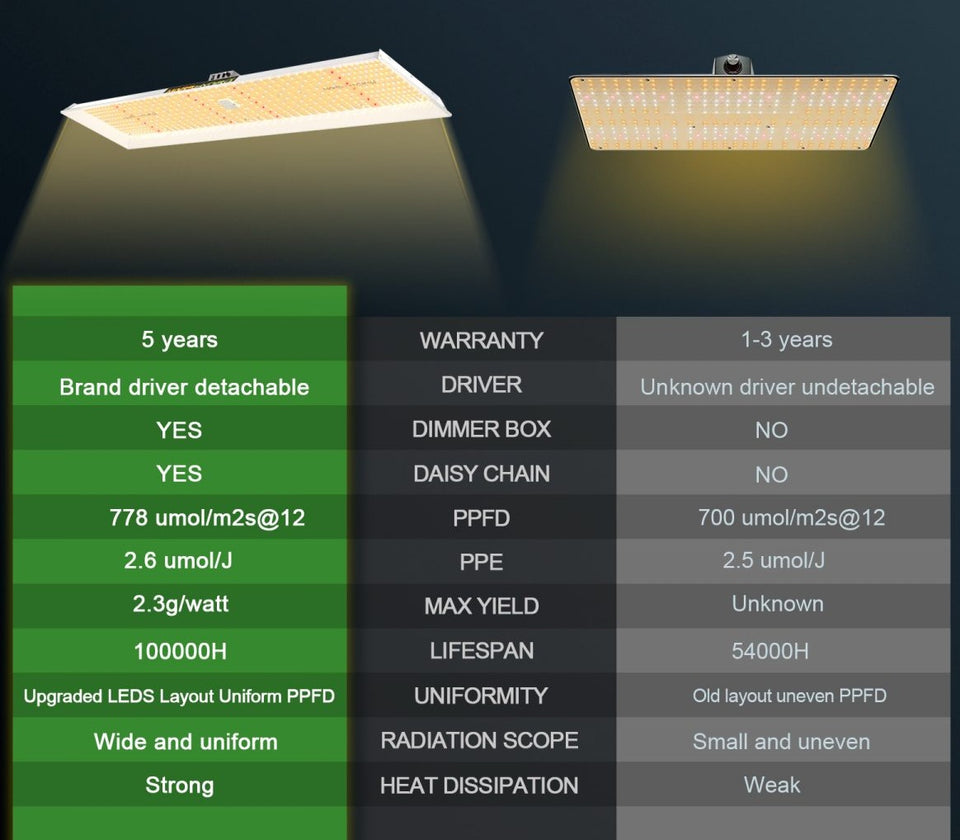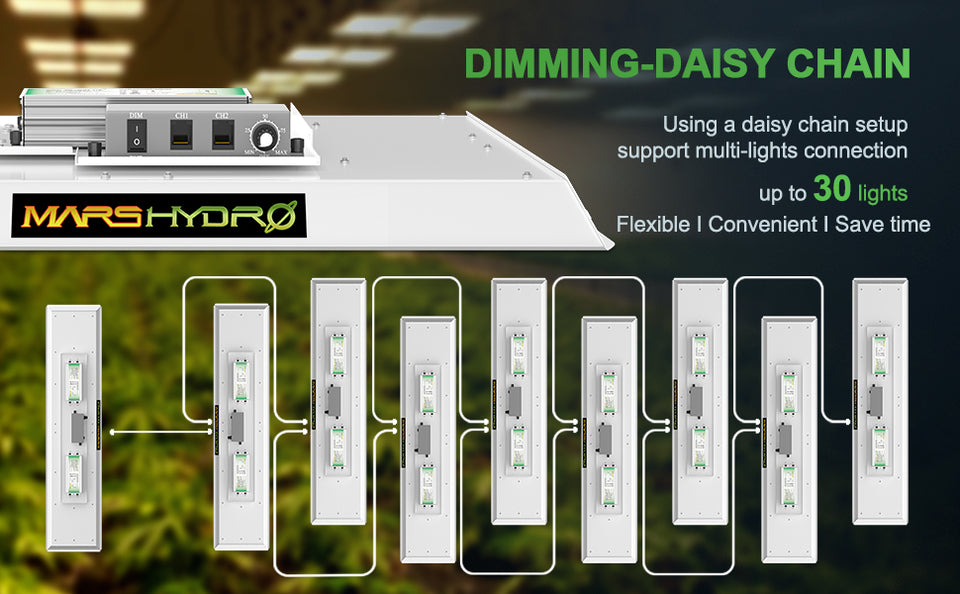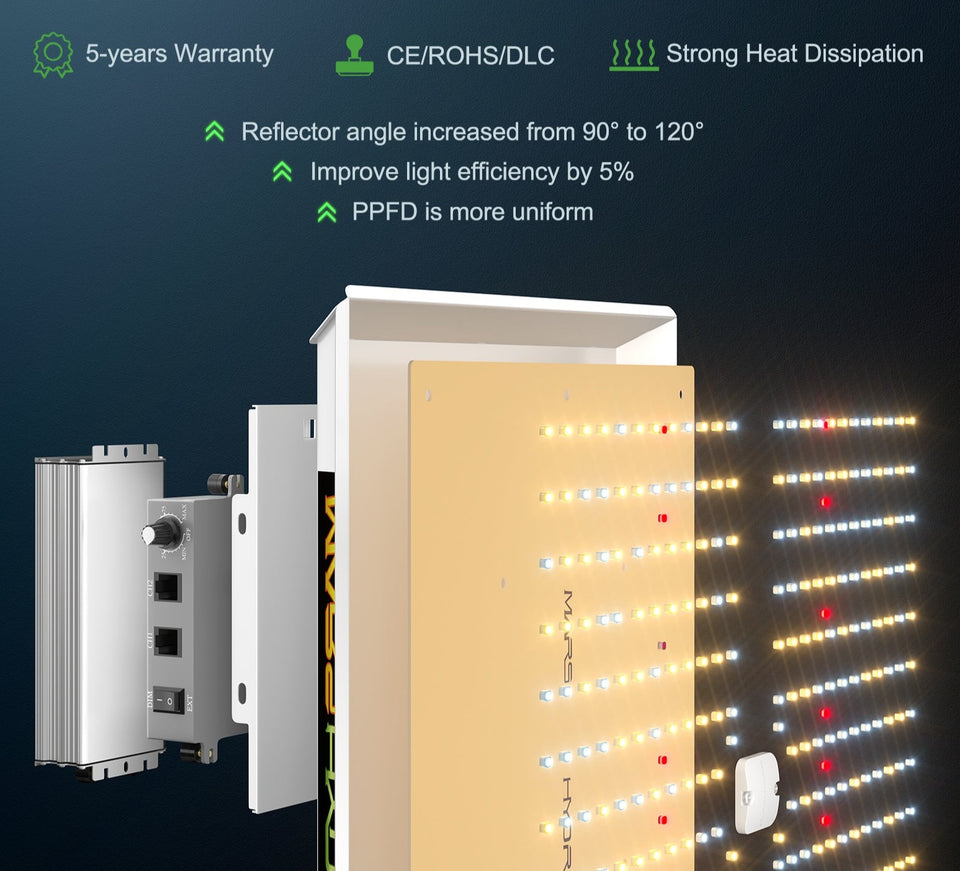 Mars Hydro TSL2000 LED Grow Light
The Mars Hydro TSL2000 is the USA's most popular LED grow light. With top quality Epistar LEDs & a fully dimmable driver, the TSL2000 has earned its reputation as a game changing LED Grow Light worldwide.

 
Top Quality Epistar 3030 Diodes
Free & Fast UK Delivery
Fully Dimmable

New 2023 Version
3 Year Warranty
Full Spectrum
Massively Reduced Electricity Costs
Super Stealthy
Pay As You Grow with Klarna 
Zero Noise
310w Power Output
50000 Hours Life
Pay As You Grow in 3 instalments with Klarna
Daily Electricity Cost £0.95
Never before has a single product line changed the LED Grow Light game quite as much as the fantastic TS Series from the original LED Grow Light pioneers at Mars Hydro. 

This generation of Mars Hydro LED Grow Lights are slim, precise and super powerful. No wasted energy, no noise and no wasted spectra. Just pure horticultural performance.

The Mars Hydro TSL2000 LED Grow Light consumes just 310w from the wall yet it has been known to outperform a 600w HPS in comparison tests. It absolutely is a huge leap forward in LED Grow Light technology. 
Mars Hydro utilise over 700 super bright Epistar LEDs to achieve a massive 2.7umol/J over its plentiful footprint. And the clever engineers over at Mars Hydro make this possible with an electricity use of less than £1 per day. A monumental achievement. Bravo Mars Hydro!
This incredible LED Grow Light pays for itself very quickly indeed. With an estimated yield of over 2.0g of produce per watt of light consumed, the Mars Hydro TSL2000 means even beginner growers can achieve around 600g of resin rich & flavour packed botanical herbs every single flowering cycle. It doesn't take a skilled mathematician to figure that this LED Grow Light offers quite an unbeatable return on investment. Amazing. 

Weighing in at a featherweight 3.5 kilos, it is a perfect LED Grow Light for grow tents, cupboards or stealth operation. But don't be fooled - the Mars Hydro TSL2000 is certainly no lightweight in terms of performance. This is a seriously capable LED Grow Light.  
Mars Hydro's innovative design team have produced an ultra high powered LED Grow Light with passive convection cooling resulting in this fanless design with no moving parts at all.

This makes the Mars Hydro TSL2000 an incredibly robust LED Grow Light with ultra silent operation and an incredibly long life span of over 50000 hours with zero loss in performance. 

The Mars Hydro TSL2000 quantum board is thick, strong and it doesn't put out a lot of heat, so it's great for cultivators who may have struggled with high temperatures in the past.

Mars Hydro only ever use high-quality cables and their premium components mean this LED Grow Light lasts much longer than its competitors. Gone are the days of constant maintenance and swapping put expensive bulbs every couple of grows.

The Mars Hydro TSL2000 is and LED Grow Light built to perform, and the Mars Hydro TSL2000 is built to last. This really is a fantastic investment for any grower who is serious about their hobby. 
The Mars Hydro TSL2000 pro ships in 100% stealthy plain packaging with high quality hanging kit included. Ready to use out of the box in less than 5 minutes.
Mars Hydro TSL2000 Technical Specification
| | |
| --- | --- |
| Power | 305W |
| Input Voltage | 120-277V |
| Weight | 3.5 kg |
| HPS Equivalent | 500w |
| Flower Footprint | 0.8m x 1.2m |
| Veg Footprint  | 1.0m x 1.5m |
| Diodes | Epistar 3030  |
| Diode Count | 704 |
| Size | 102cm x 26cm x 6.5cm |
| PPF | 877 umols/J |
| Spectrum | 660nm, 730nm, 3000k, 5000k |
| Efficiency | 2.6 umols/J |
| Daily Electricity Cost | £0.94 |
Product includes:
Mars Hydro TSL2000 LED Grow Light
Power Cord
User Manual
Wire Hangers
Ratchet Hangers
Approximate costs of use based on 75% power for a 12 / 12 flowering cycle. 

*Calculated using the UK: Energy Price Guarantee (October 2022) electricity rate of 34.00 pence per kWh.