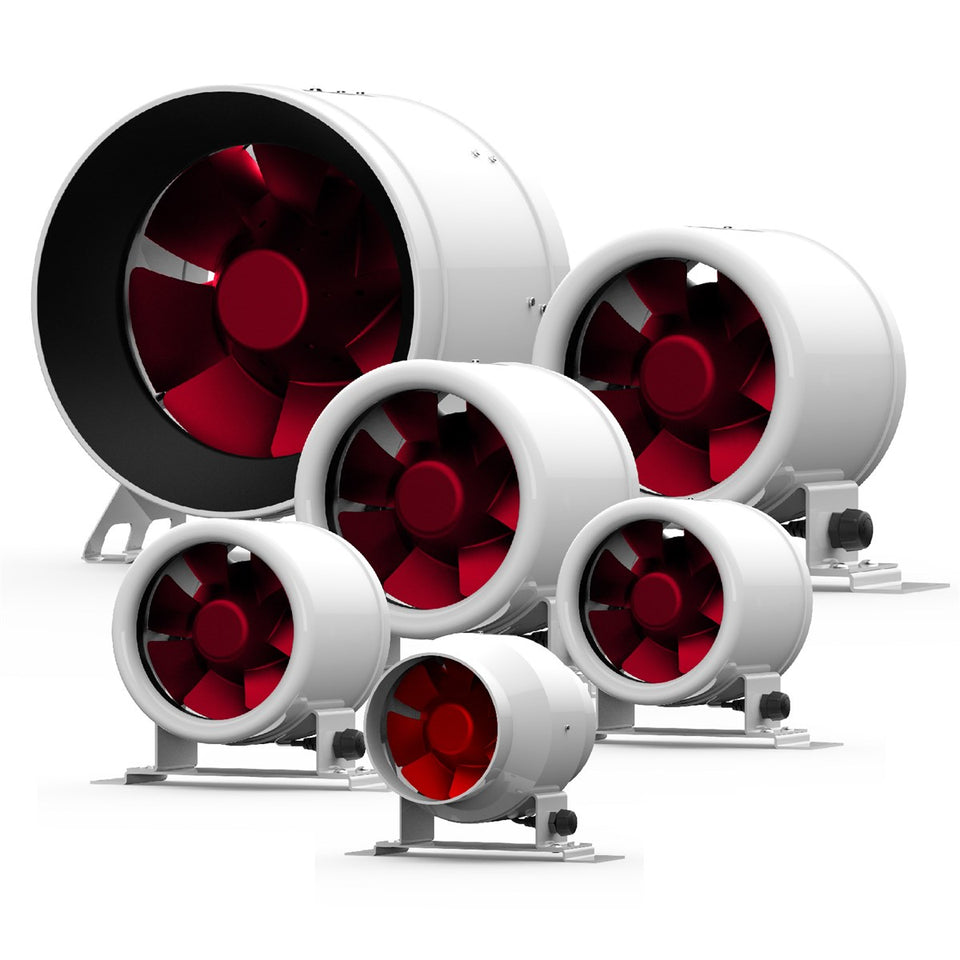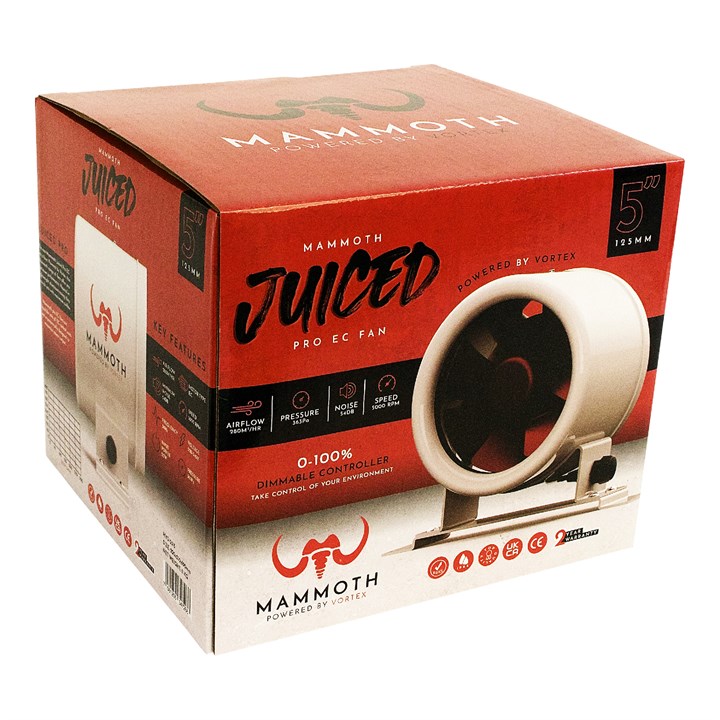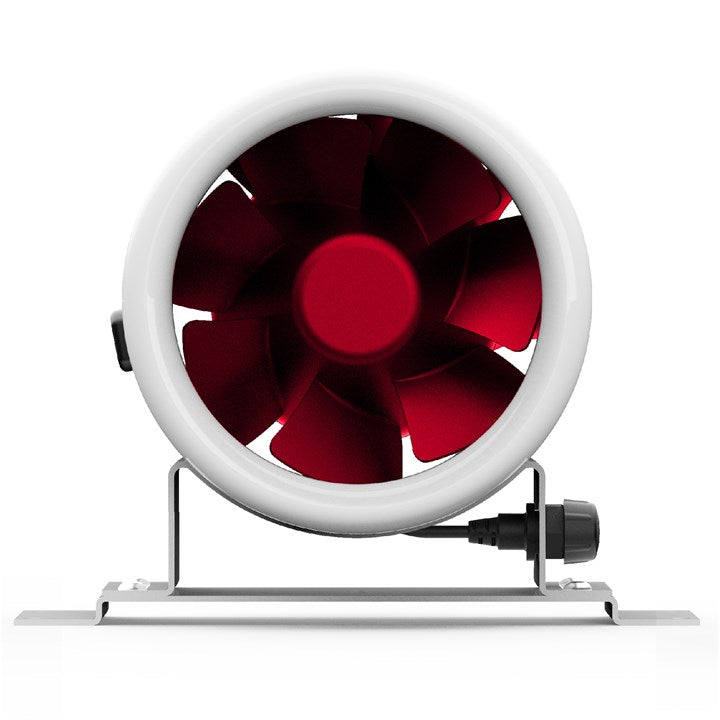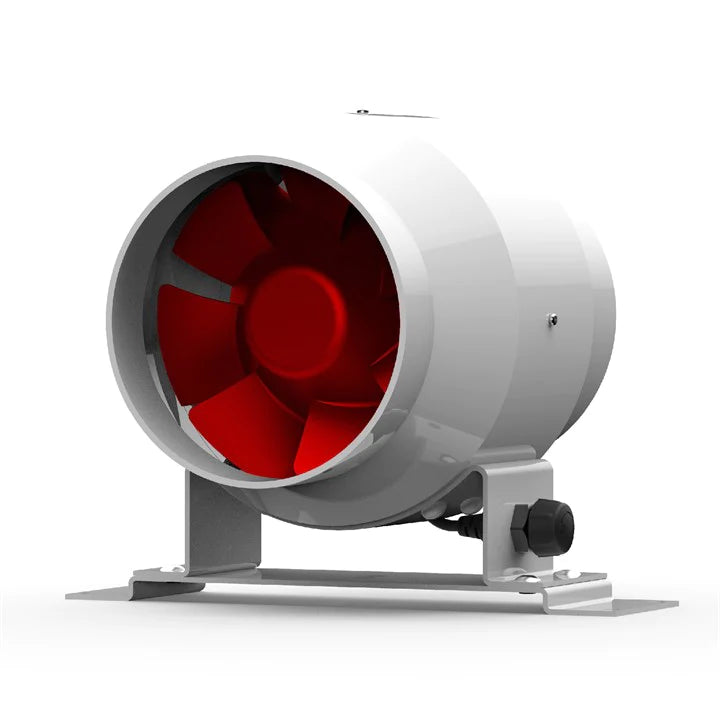 Mammoth Juiced EC Fans
With a whisper quiet EC motor, fully dimmable operation and incredibly low running costs, the Mammoth Juiced EC Fan is the premium choice for all growers who value stealth operation and low overheads. 
Complete with 0% to 100% dimmer 
Hugely Powerful Air Extraction

Make Huge Savings in Electricity Costs
Lightweight Aluminium Body

Anti Vibration Construction
Remove Stale & Stagnant Air
Plug & Play. No Wiring Required
2 Year Manufacturers Warranty
High Quality Components & Design
Introducing the Mammoth Juiced Pro EC Fan, the ultimate solution for your grow room's ventilation needs. This fan is equipped with electronically commutated (EC) motor technology that offers greater efficiency, control, and cost savings to all LED Grow Light users.
This fan is designed to be the perfect addition to your grow room cooling system. The Mammoth Juiced Pro EC Fan is available in a range of sizes, from 4" to 12", to meet the specific needs of your grow room. The lightweight aluminum casing ensures maximum airflow and allows for the easy movement of air around and inside the fan, resulting in optimal performance.
The fan's controllable speed settings allow you to customize its performance according to your preferences, providing tailored care for your plants. With the integrated 0-100% speed controller, you can adjust the fan's speed as needed, providing you with greater control over your grow environment.
The Mammoth Juiced Pro EC Fan is a highly energy-efficient fan, offering between 80-90% efficiency, which is significantly more efficient than AC fans. The fan's energy efficiency means that it can save you money on your electricity bills in the long run, making it a cost-effective option for hobby growers.
In addition, the Mammoth Juiced Pro EC Fan operates quietly, producing as low as 54dB of noise, making it a discreet addition to your grow room. The fan stands on a sturdy metal platform to keep it from vibrating, providing even greater noise reduction.
Overall, if you're looking for an energy-efficient, cost-effective, and highly customizable duct fan, the Mammoth Juiced Pro EC Fan is an excellent choice. Its powerful motor, lightweight aluminum casing, and controllable speed settings make it a professional addition to your hydroponic cooling system. Give your grow room a boost and invest in the Mammoth Juiced Pro EC Fan today.
* Colour may vary.