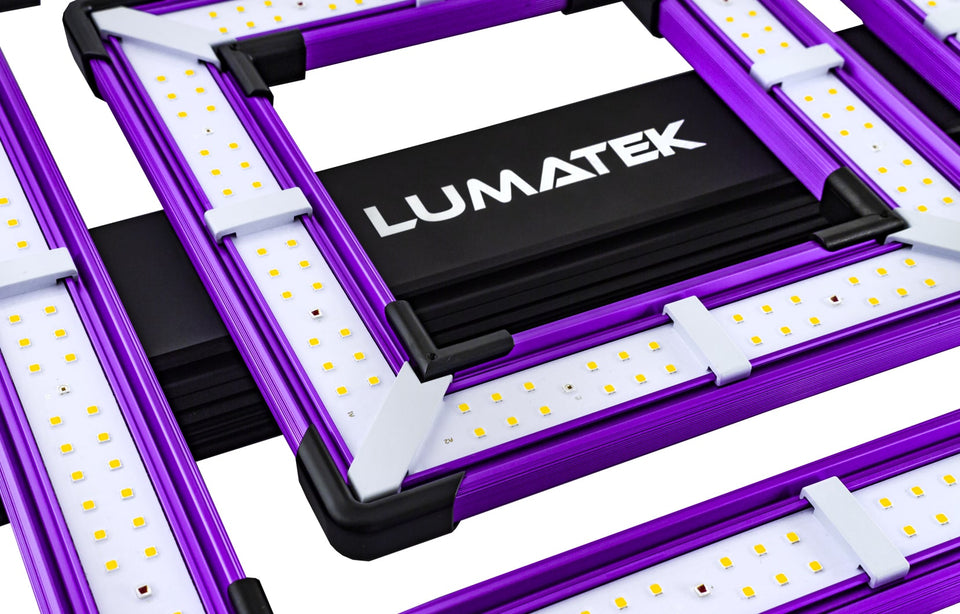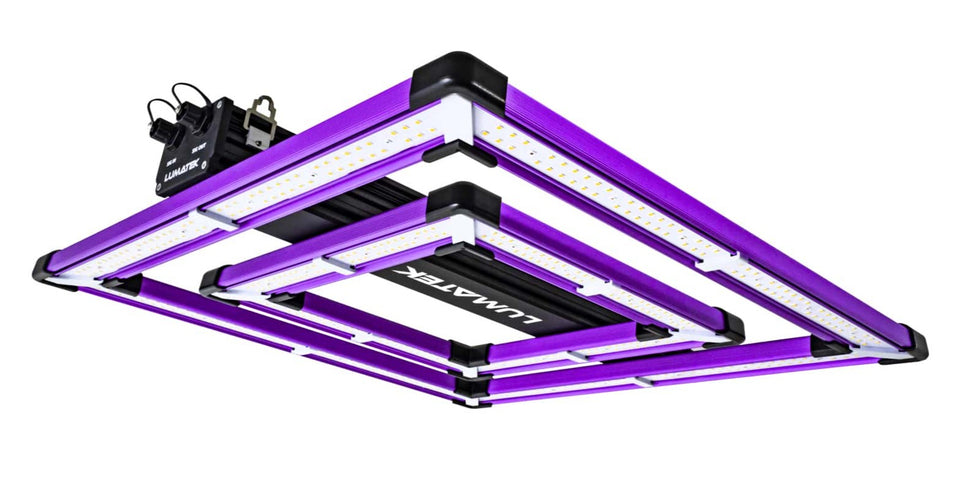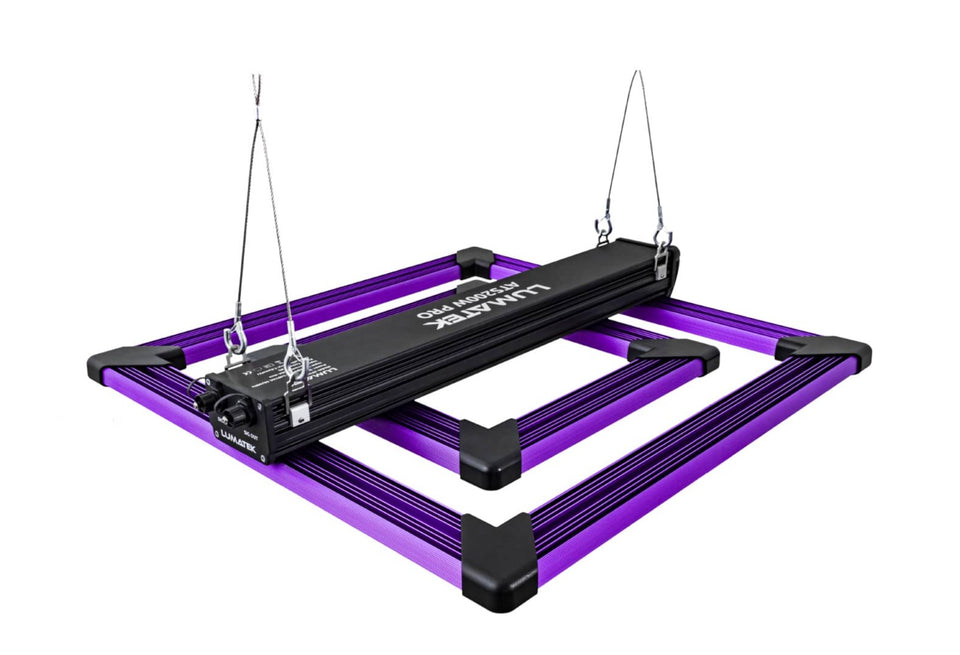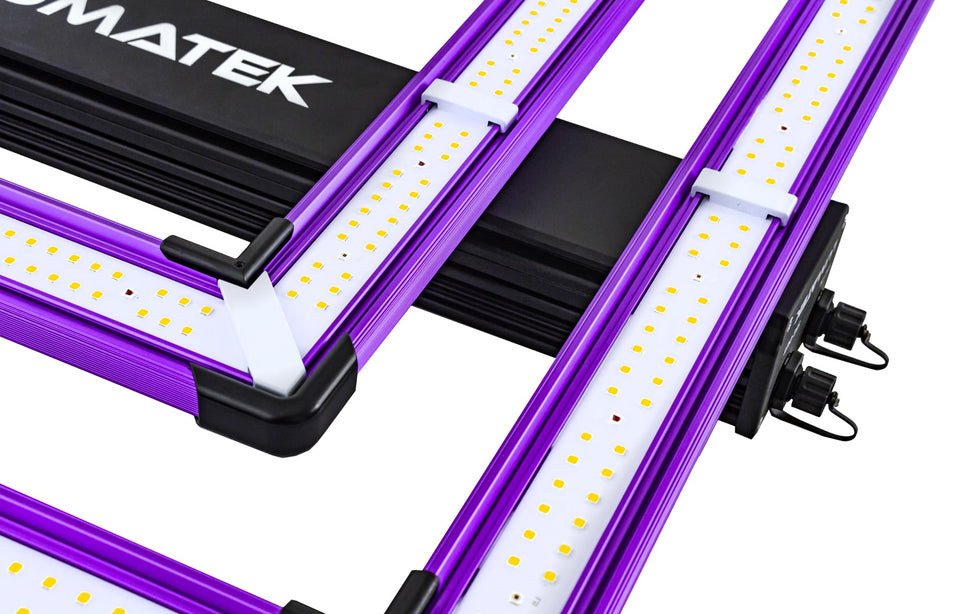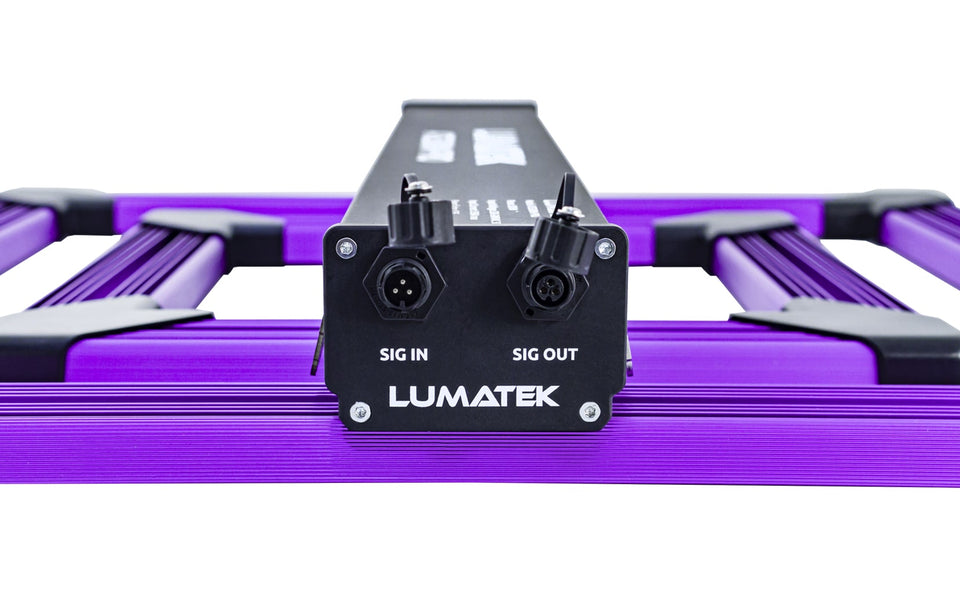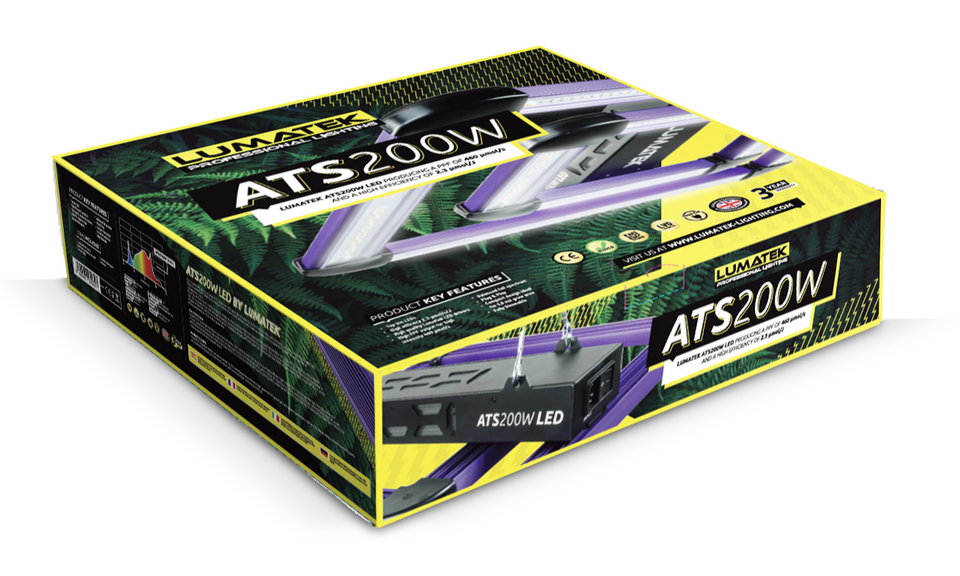 Lumatek ATS200W Pro LED Grow Light
The breathtaking new ATS range from Lumatek. Enormously powerful & stunningly beautiful, the ATS200W pro changes the LED Grow Light game once again.

High 2.5 µmol/s/j Efficacy
Premium Lumatek Drivers
Massively Reduced Electricity Costs
Replaceable 100w LED Light Bars
Fully Dimmable

Comprehensive 3 Year Warranty

Detachable Driver for Low Temperatures

Free Next Day UK Delivery

Pay As You Grow in 3 Instalments with Klarna

Daily Operating Cost of £0.75

New from Lumatek, the ATS200w is the flagship LED Grow Light for personal growers. Lighter in weight yet notably more powerful than its predecessor, the Lumatek ATS200W Pro once again redefines what can be expected from an LED Grow Light.
The array of LUMILED White, Red and Far Red diodes have been re distributed over the unit to create a uniform spread of light at a very short distance from the crop without any patches, hotspots or excessive heat. 
Lumatek ATS 200w Pro features natural heat sink technology to pull hot air up away from the grow space. This eliminates the need for fans meaning that this LED Grow Light operates pretty much silently with zero moving parts.  
As you'd expect from Lumatek, the ATS line of LED Grow Lights are built using only the finest, latest generation components. The driver is fully dimmable giving the grower ultimate control over their plants.
The Lumatek ATS 200w Pro has come out of the lab with some other upgrades too. Its IP65 waterproof rated. So no need to worry about humid environments. The diodes are Clear Glue covered too for extra peace of mind.  
Suitable for use with the Lumatek Control Panel, the ATS200w pro can be daisy chained and remote controlled for ultimate grow nerd control freakyness.   

The ATS range from Lumatek use a highly calibrated blend of white, deep red and far red LEDs with an optimal spectrum for a bountiful harvest or delicious herbs at a running of less than £0.75 per day.
An improvement on the previous generation of royal blue LEDs, the new 3000k from Lumatek penetrate deep through thick canopies & are finely tuned for SOG, SCROG & auto growers.  
Small, silent and incredibly powerful. The ATS200W Pro from Lumatek is a premium quality LED Grow Light that is perfect for small grow tents, cupboards, closets and stealth operation.
Lumatek ATS200w Pro Technical Specification
Power

205W

HPS Equivalence

400w

Weight

5 kg

Lifetime Hours

60,000

Diodes

Lumiled White, Osram

Red & IR 

Size

52.5cm x 52.5cm x 7.2cm

Flower Footprint
0.8m x 0.8m
Veg Footprint
1.1m x 1.1m

Spectrum

Full Spectrum

Efficiency

2.5 umols/J

Daily Electricity Cost
£0.72


Product Code: LUMLED200P

PPF - 508 µmol/s
Input Voltage - 200-240V / 50-60hz
Power Consumption - 205W
Waterproof - IP65
Lifetime - 60 000 Hrs
Light Distribution - 120°
Dimmable - OFF-25%-50%-75%-100% with 0-10V Light Dimmer (Included)
External Control - With Lumatek Digital Panel


Lumatek ATS200w Pro - Items Included:

- 1 x Lumatek ATS LED Grow Light Fixture
- 1 x Lumatek Driver with Connecting Cables
- 1 x 0-10V Light Dimmer 
- 2 x Metal Cable Hangers
- 1 x Manual
Approximate costs of use based on 75% power for a 12 / 12 flowering cycle. 

*Calculated using the UK: Energy Price Guarantee (October 2022) electricity rate of 34.00 pence per kWh.