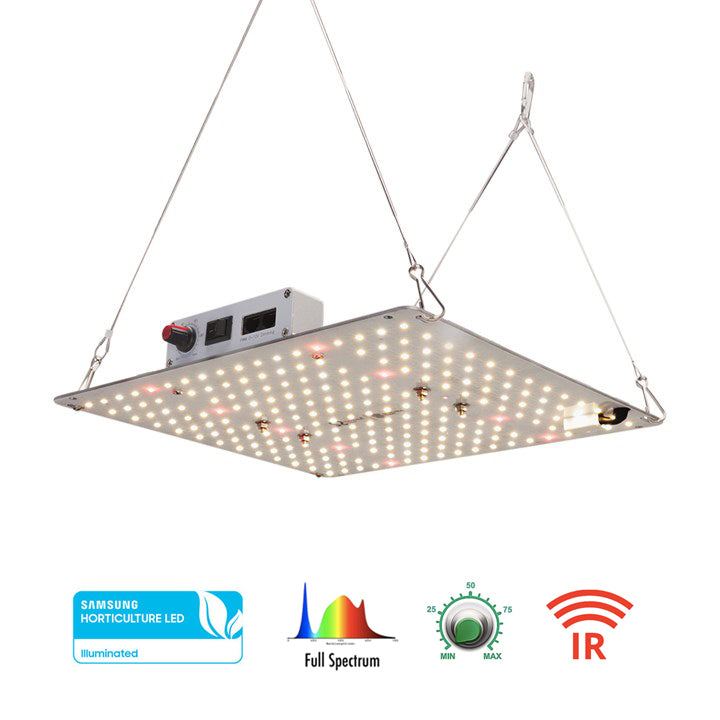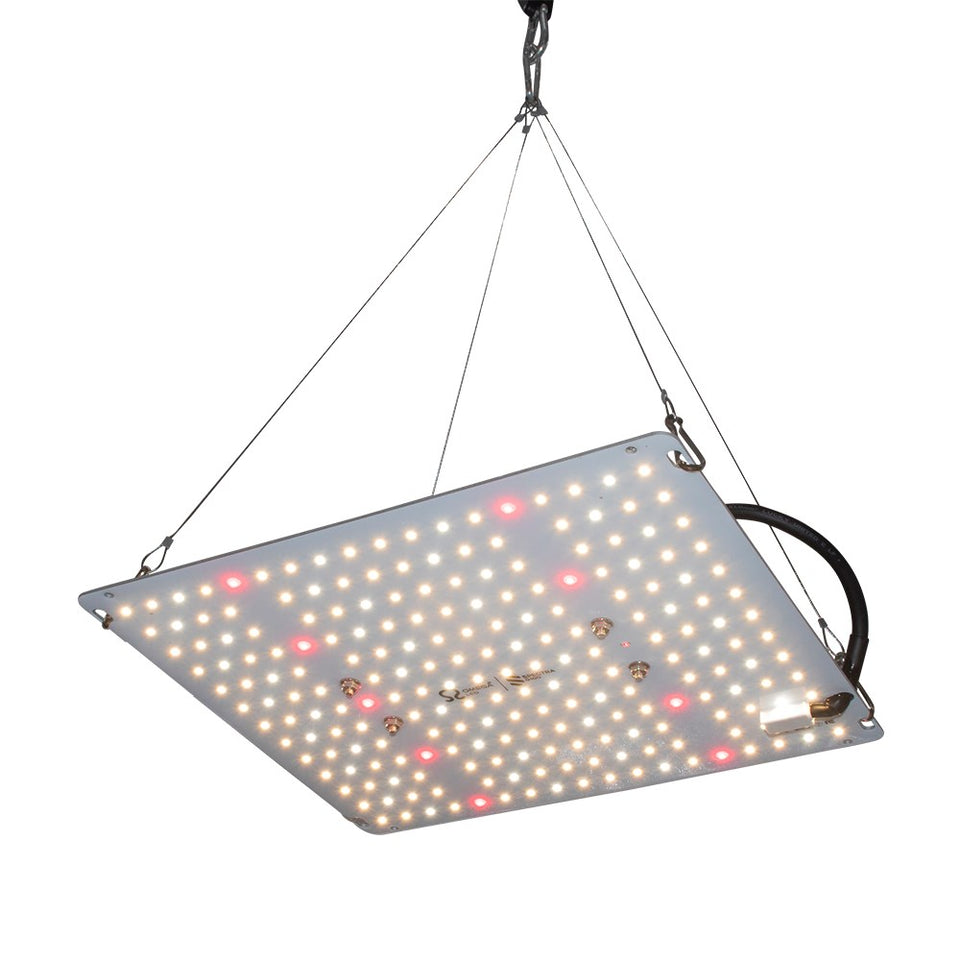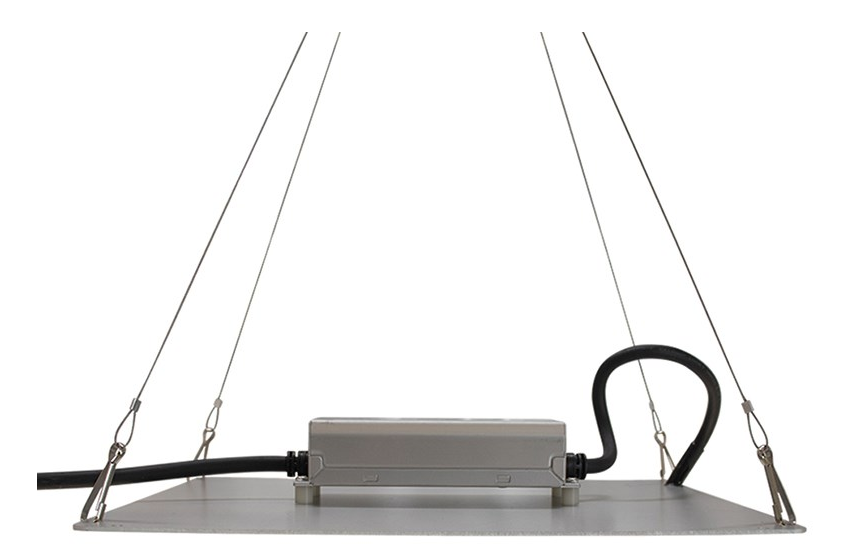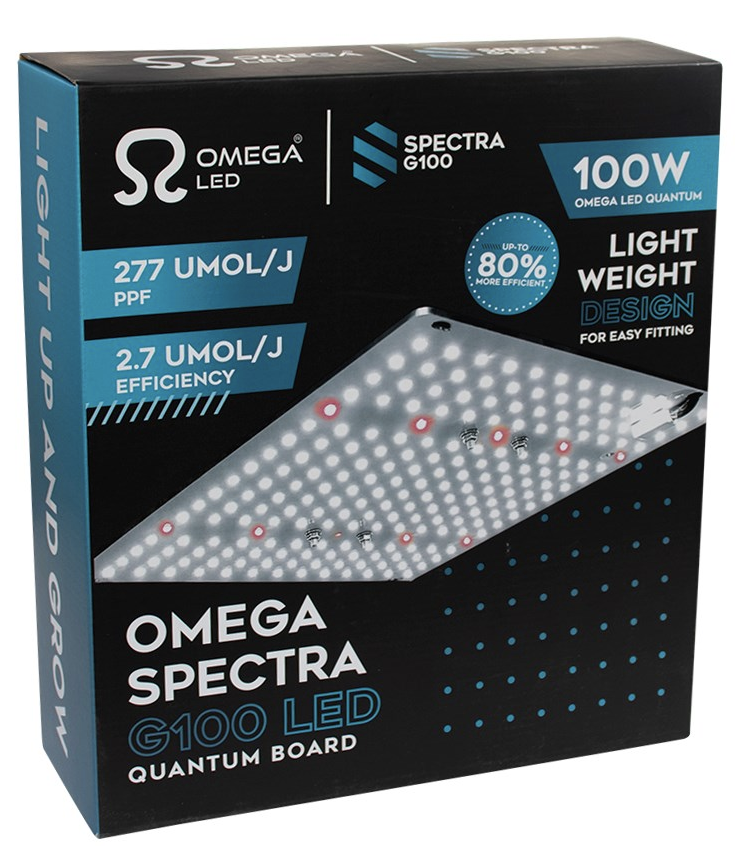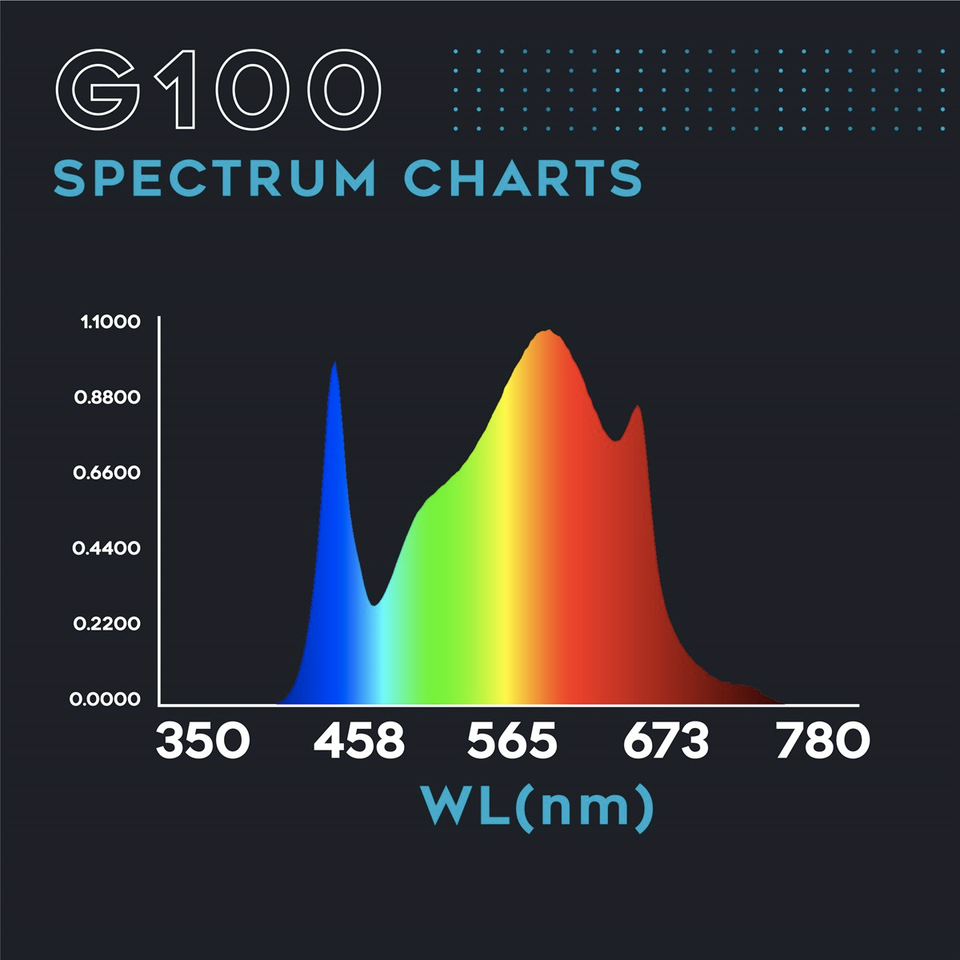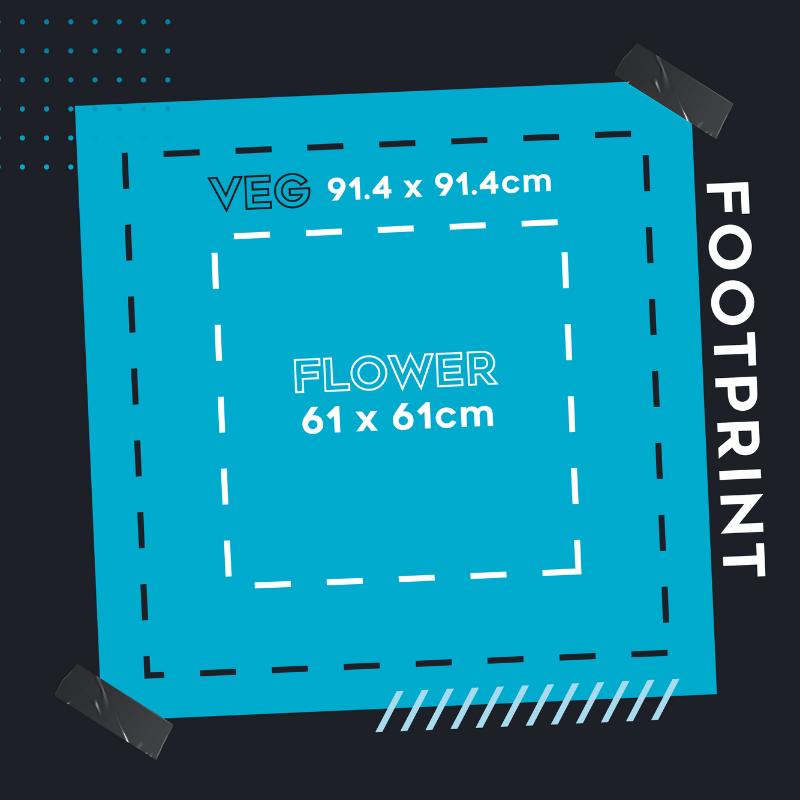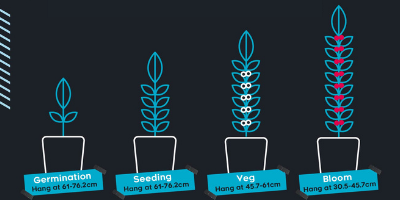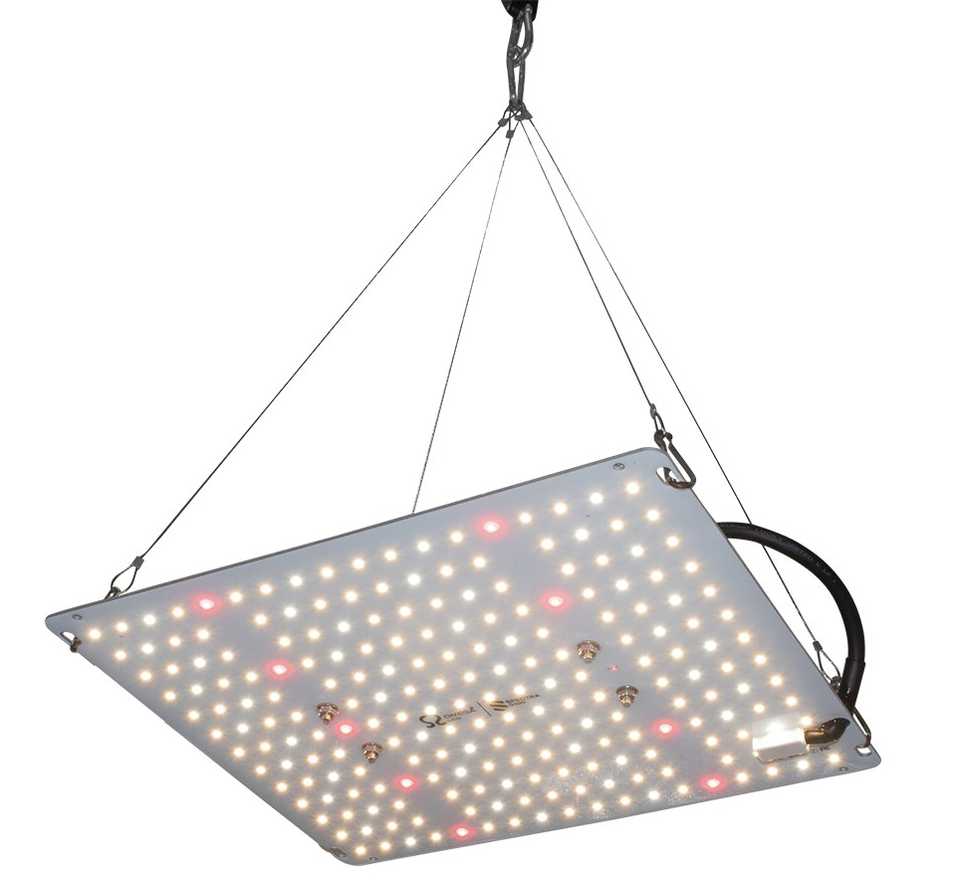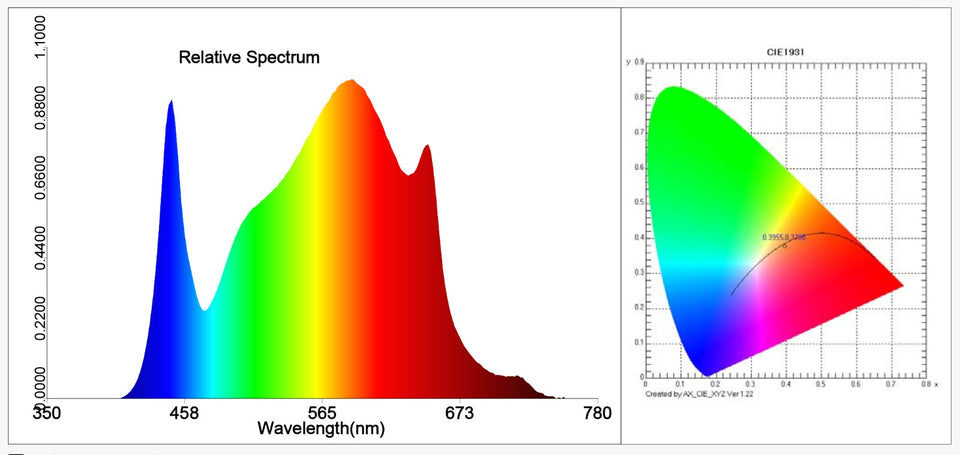 Omega Spectra G100 LED Grow Light
The Omega Spectra G100 is a high-performance and affordable LED Grow Light solution for horticulture. Its compact size makes it ideal for stealth applications requiring efficient, precise and uniform levels of light.

 
Outstanding Performance
Samsung LM301b Diodes
Meanwell Driver
Game Changing Technology
Fully Dimmable

Massively Reduced Electricity Costs

Low Heat Output 
Full Spectrum

Daisy Chain Ready
Incredible Resin Production

Zero Noise
3 Year Warranty
100w Power Output
50000 Hours Life
Free Next Day UK Delivery
Pay As You Grow in 3 instalments with Klarna


Omega Spectra LED Grow Lights consume less energy while providing the same amount of light as HPS, making them vastly more efficient with much lower electricity costs than their HPS equivalents. So no more high electricity bills. 


The Spectra range of LED Grow Lights operate at a much lower temperature than HPS lights making an excellent choice for super stealthy cupboard, loft or grow tent use.  

Featuring the latest Samsung LM301b diodes - these incredible LEDs create a vast, powerful and uniform spread without hot spots or uneven canopy penetration as with old style HPS lights.
Omega's genius design and advancement in LED Grow Light technology has produced a high powered LED Grow Light with a self cooling aluminium body. Its lightweight and fully dimmable for ultimate control. 

This means that G100 extremely robust with silent operation (no stupid, noisy fans) and an incredibly long life span compared to its HPS equivalent. Its daisy chain ready too so it's great for building your grow room as you go. 

Making the switch to LEDs is quickly becoming a no brainer for most growers and are now seen as an investment and not an expense like their high maintenance HPS cousins.

Old fashioned HPS bulbs need to be replaced every 4000 hours whereas LED's have a lifetime of over 50000 hours. Thats 12 times as long. Yes.... 12 times.

This, coupled with the lower electricity costs saves you hundreds and hundreds of pounds over the lifetime of the unit. 

The spectra comes with a high quality hanging kit included so it really is out of the box and ready to use in seconds.
No ballasts, No bulbs. No worries. 
The future is now. 

Omega G100 LED Grow Light Technical Specification. 
| | |
| --- | --- |
| Power | 100W |
| Input Voltage | 120-277V |
| Weight | 1.1 kg |
| Lifetime Hours | 50,000 |
| Diodes | Samsung LM301B  |
| Diodes | 222 |
| Size | 30cm x 27cm x 6cm |
| PPF | 277 umols/J |
| Flower Footprint | 0.8m x 0.8m |
| Veg Footprint | 1.0m x 1.0m |
| Spectrum | 660nm, 3000k, 5000k, 760nm |
| Efficiency | 2.7 umols/J |