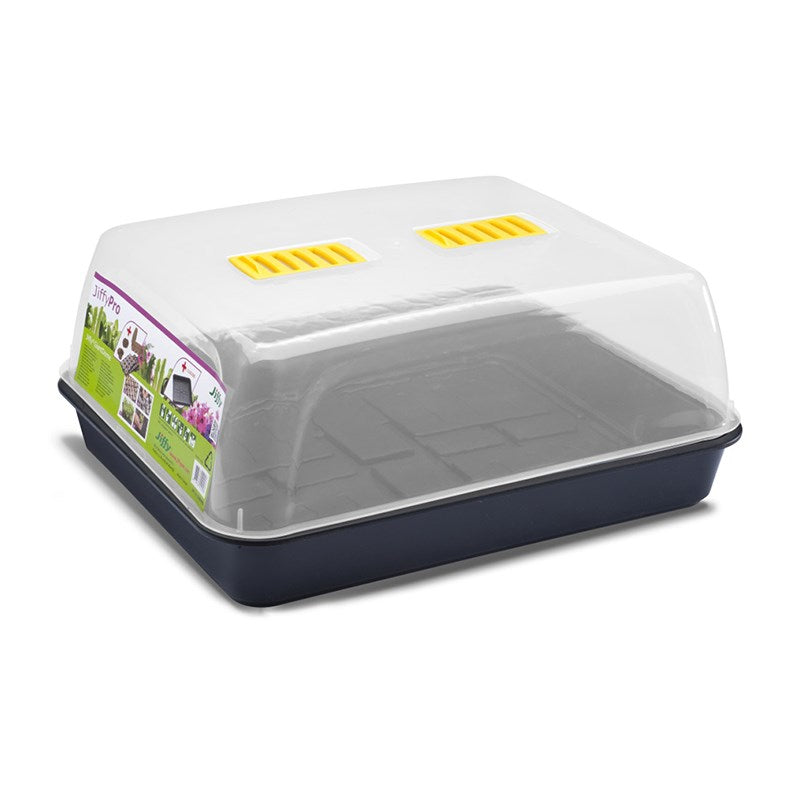 Jiffy Giant Clone Propagator
Give your cuttings & clones the best start possible with this awesome propagator from Jiffy 
These Giant Propagators from Jiffy are a custom design to suit taller cuttings taken from botanical plants.
The lid is translucent allowing light to penetrate while the integrated flaps adequate ventilation for your delicate plants.
WHY USE A PROPAGATOR FOR MY CLONES?
Creates the perfect rooting environment
High quality materials.
Taller for botanical herbs.

Semi Translucent lids to ensure adequate light.

52 x 42 x 20cm

Made from high-quality toxin free plastic..
Specifically designed to create the perfect rooting environment for your cuttings, clones and young plants. This Jiffy propagator really is the best propagator you can get. Your plants deserve it.