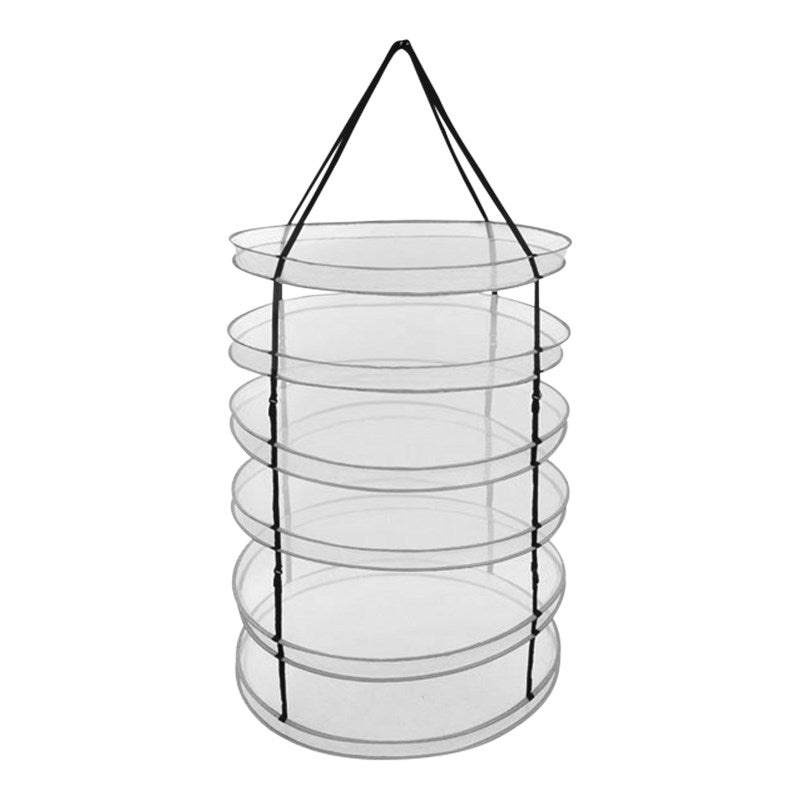 Professional Drying Rack - 6 Layer
Eliminate risk of mould and bud rot during the drying process with this professional 6 layer drying rack. 
It doesn't matter how good your herbs are if you dry them badly. Professionally dry herbs evenly, efficiently and safely with this remarkably well made drying rack.
No more Grannies washing lines and definitely no poundshop hangers - this drying rack is built for purpose and gives your valuable herbs the care that they deserve.
This thing is decrepitly large with loads of space over 6 spacious removable layers. 
This high quality drying rack allows for constant airflow over your product to prevent the growth of fungal spores and mould.
Its impressively constructed, high quality non absorbent mesh is easy to clean and a doddle to fold down and store between sessions.

WHY USE A HERB DRYING RACK?
Dry huge amounts in a tiny space
Prevent mould & bud rot
Easy to store
Gentle on valuable herbs
Craft level control
Adjustable

A really simple device that will improve your drying game while also saving time & space too. This collapsable drying rack is a must have piece of kit for any tent grower. Get yours now.