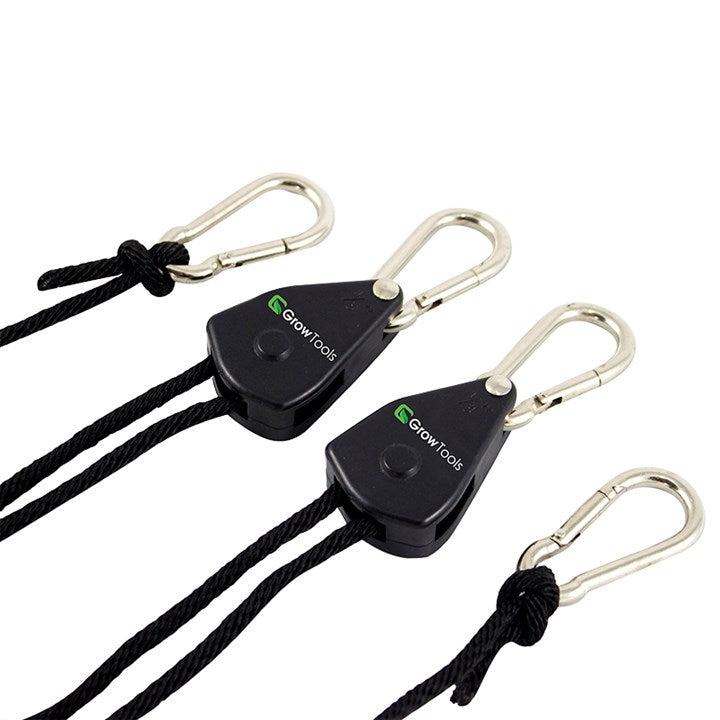 Grow Tools Rope Ratchet Set 1/8''
Grow Tools Rope Ratchets are really simple to use. They pull tight, locks in place and it will never slip. It will hold up to 68KG which is ideal for hanging Carbon Gilters, LED Grow Lights or Ventilation Equipment.
Grow Tools Rope Ratchets allow the easy hanging of grow room equipment. These super-strong rope ratchets hold up to 68kg of weight, making them perfect for hanging carbon filters, fans, ballasts, LED Grow Lights, reflectors and any other hydroponic equipment! 
Simple and Easy To Use

Pack of Two
Perfect For LED Grow Light Suspension.
Adjustable

Lock in place and will never break or slip.

The Rope Ratchets can also be altered without stretching or having to tie and untie knots. The user can simply hook them onto whatever needs to be hung and pull them tight and they will never break or slip.