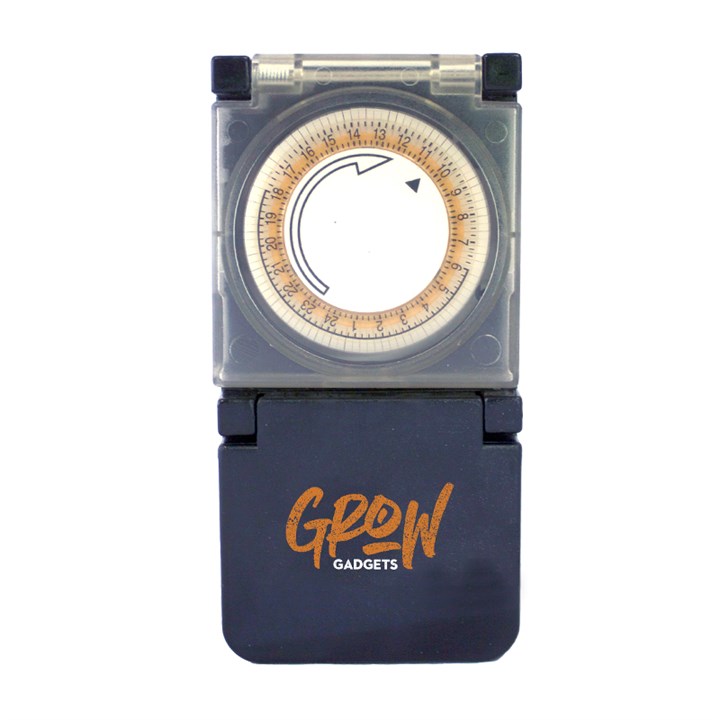 Grow Tools Heavy Duty Timer
A clever, simple & cost-effective timer specifically designed for LED Grow Lights.
Grow Gadgets Heavy Duty Timer is designed to take the high inductive loads from HID ballasts and LED Grow Light Drivers. No contactor is needed as the timer features 96 switching operations within a 24 hour period.
A must have for LED Grow Light users who require accurate timing for specific light cycles.
This plugin and go timer is simple to use and requires no technical knowledge or wiring, the Grow Gadgets Heavy Duty Timer is made to fit UK sockets and plugs.
Why Should I use a Heavy Duty Timer?
No Contactor or Additional Equipment Required

Accurate Timing for Grow Rooms & Tents

Perfect for LED Grow Lights

Made for UK Power Sockets

No Wiring Required

Plug & Play
Simply plug the light into the timer and plug that directly into the mains.

Control is everything.