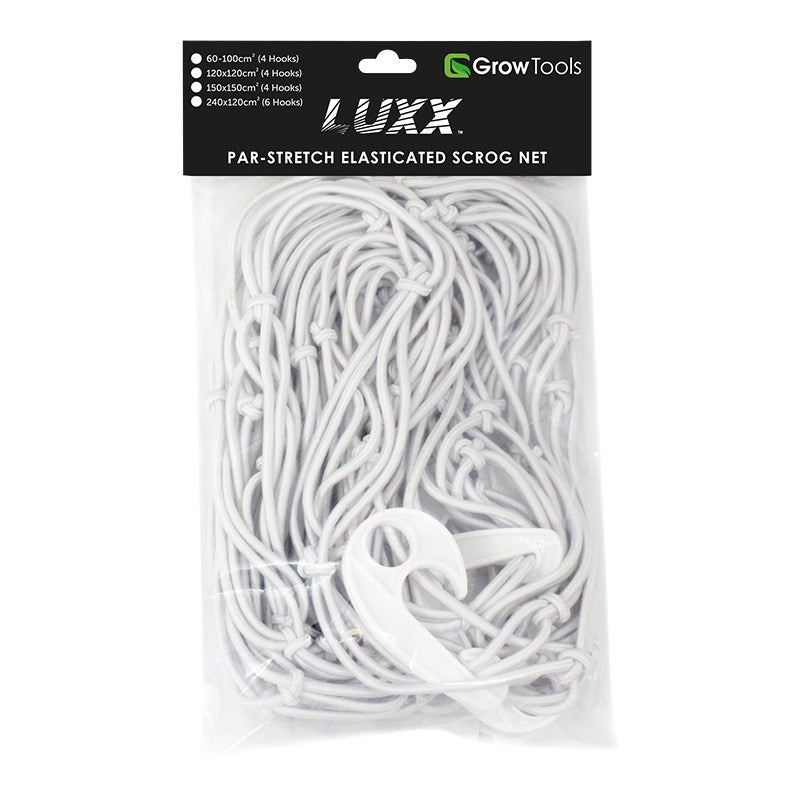 Grow Tent Scrog Net
A decent SCROG is the key to maximising yield in Grow Tents. 
A quality SCROG net is a must have for all botanical gardeners looking for maximum return on investment. 
These high quality horizontal plant supports have hooks in each corner meaning that they are fully adjustable. 

WHY USE A SCROG NET?
Vastly improved yields
Control Leggy & Stretching Plants
Maximise Yield 
Perfect For LED Grow Light Cultivators
Utilise Every Last Inch of your Grow Space
Increased Light Penetration over canopy
Re-usable
Corner Hooks
Available in 4 sizes to suit most Grow Tents
From Luxx, the Number 1 scrog net maker in the UK, these are the best you can get.  Get yours now.