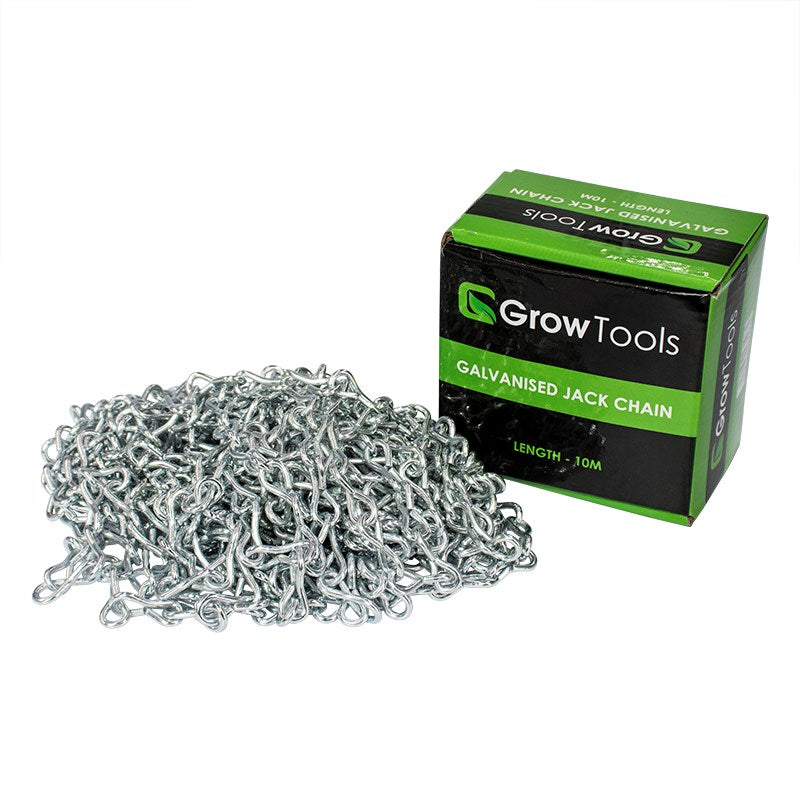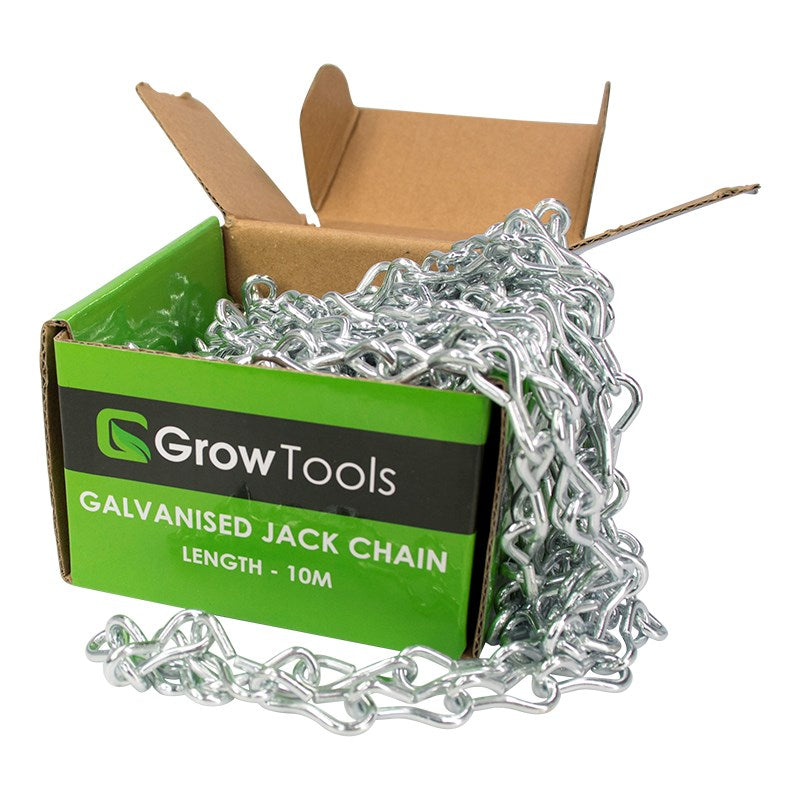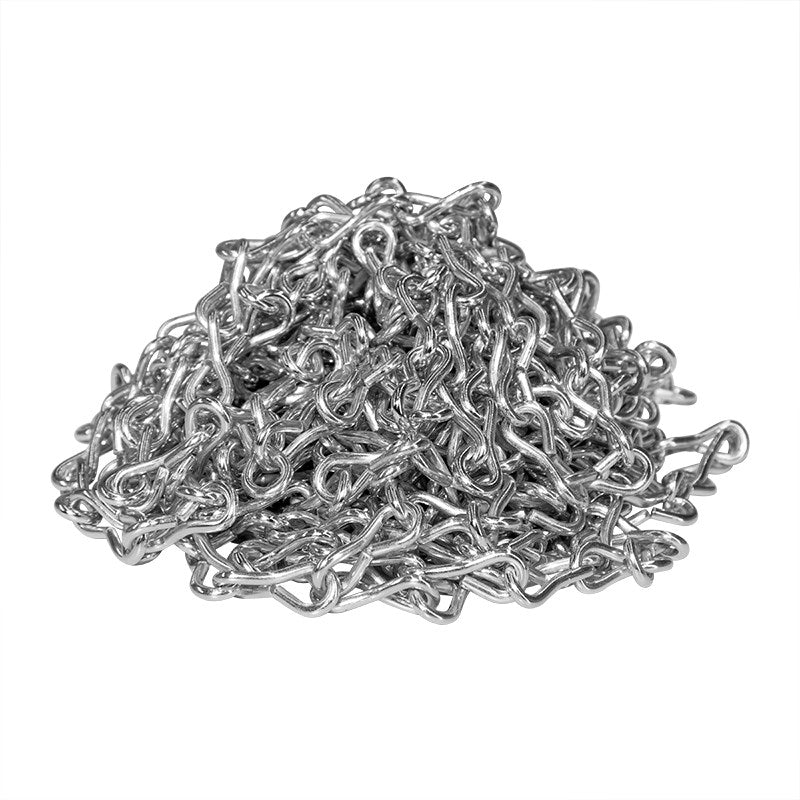 Grow Room Hanging Chain
Especially made for grow rooms - this hanging chain is galvanised, humidity resistant & easy to adjust. The perfect hanging solution for LED Grow Lights, Fans & Filters. 
This is a really good quality chain thats been made to last for years. Made specifically for grow room use, its reliable, strong & super easy to adjust.

WHY USE GROWROOM JACK CHAIN?
Simple to adjust & separate

2.5mm ultra strong links
Perfect for hanging LED Grow Lights
Re-usable
Made specifically for Grow Room use
Easily holds 10 kilos

Precise & Accurate

A surprisingly heavy duty jack chain that can be adjusted without the use of tools or pliers. Super easy to build, and re-build - this is only hanging chain you'll ever need.