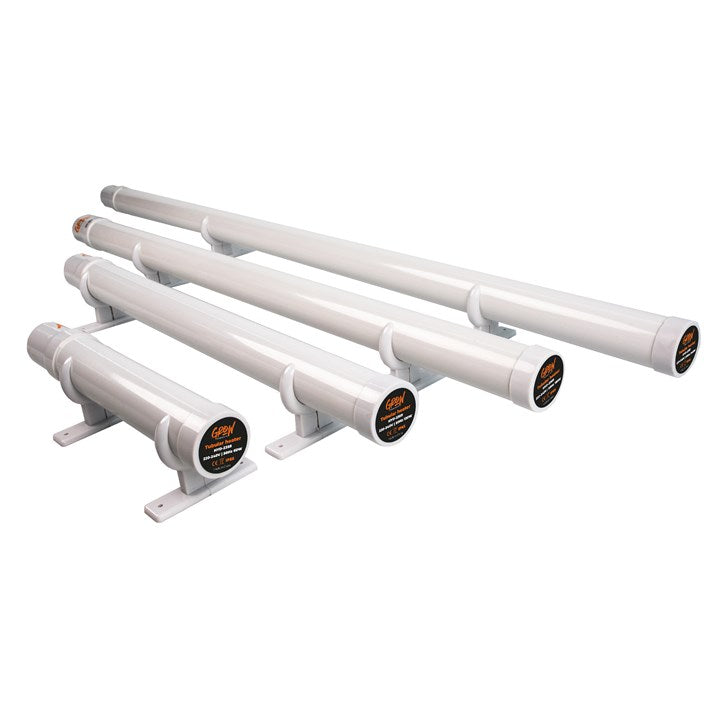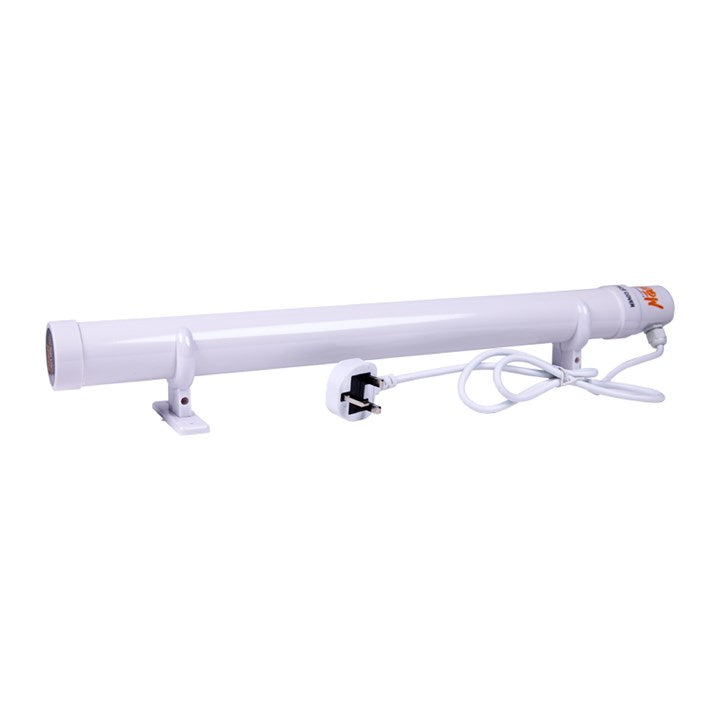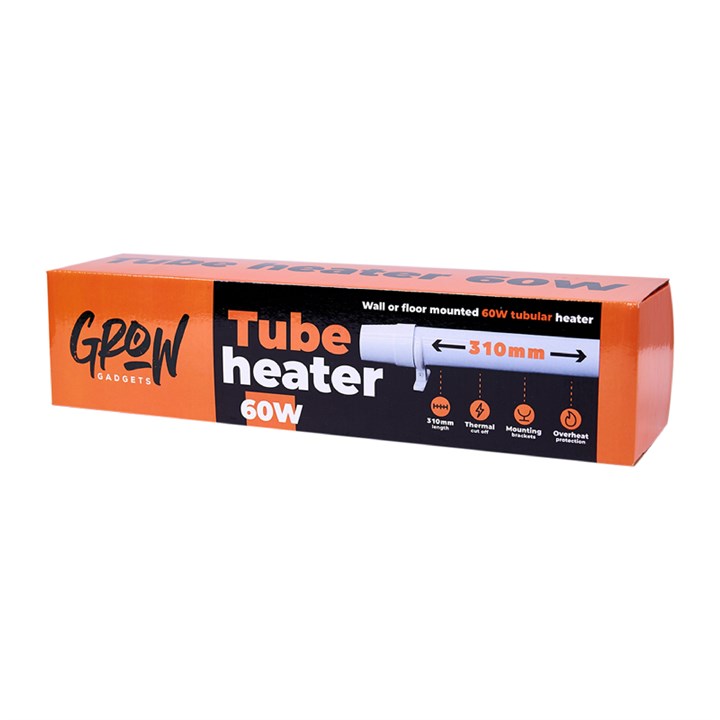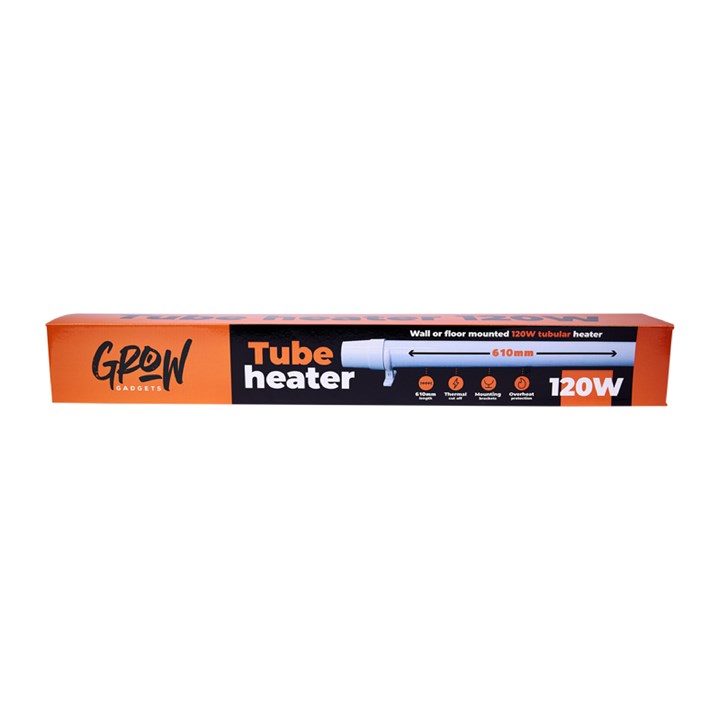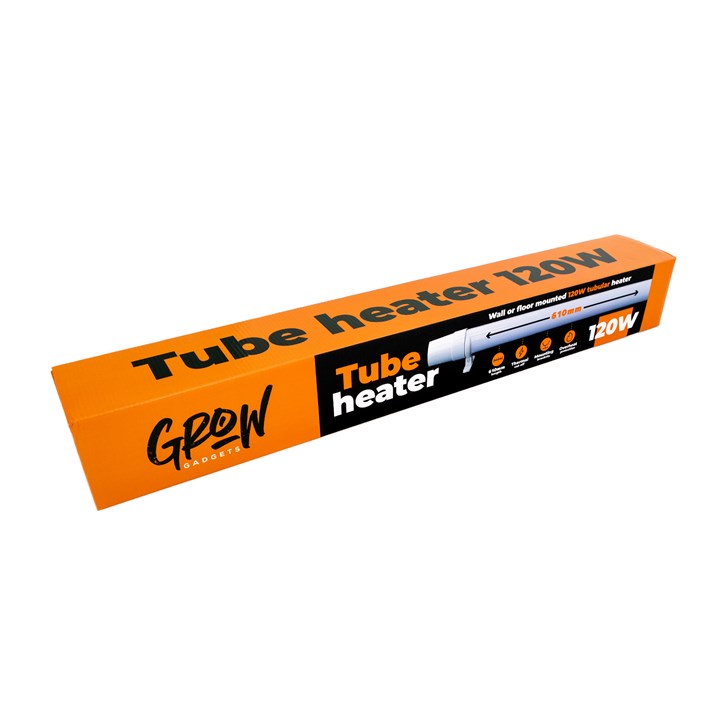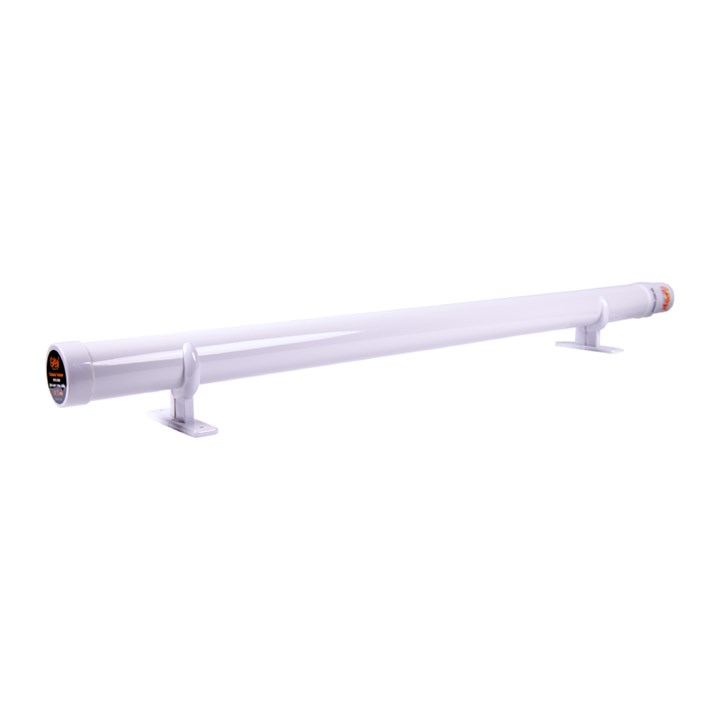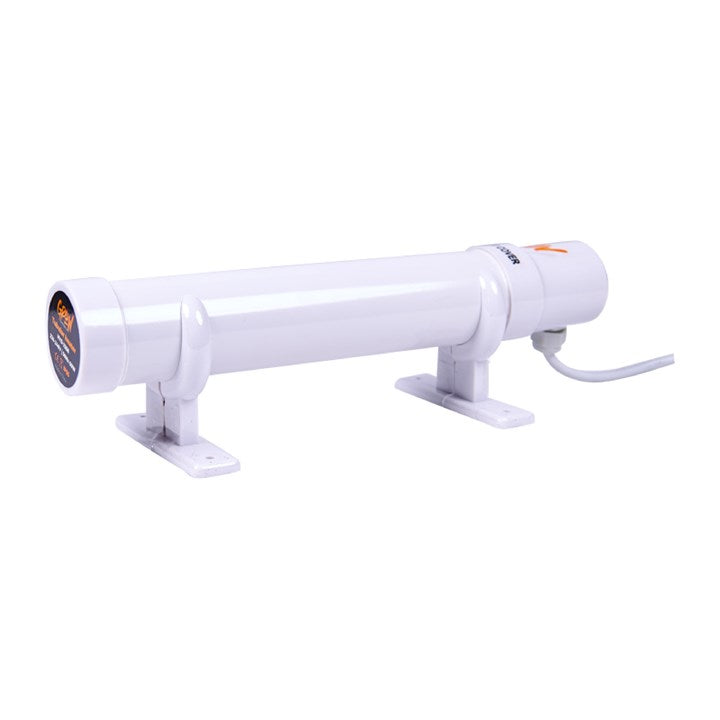 Grow Gadgets Tube Heater
From the experts at Grow Gadgets, this  Tube Heater is the ultimate in low-cost, energy-efficient LED Grow Room heating.
With LED Grow Lights running significantly cooler than their HPS predecessors, sometimes cultivators need to increase the temperatures a little. And the clever folks at Grow Tools have developed this super efficient, super effective little heater. 
Its clever design radiates heat through the whole length of the patented ceramic tube. With its 90°C overheat protection, its safe to use in all tents and grow rooms.
The efficient space-saving shape of the cylindrical heater allows warmth to run from end to end without any unnecessary bulk. The heater is wall mountable and comes complete with brackets and a set of legs for ultimate versatility. Not only that, but it offers both left and right cable entry making it suitable for all grow tents and situations.
At an impressive 60W per foot, Grow Tools Tube Heater is just about as energy efficient as it gets. With plug and play simplicity, this heater takes no setting up and is ready to use right out of the box.
Big heat, little electricity costs
The innovative shape of the Grow Tools tube heater provides thorough, low-cost heating for all indoor spaces, rooms and LED Grow Tents. Its tube-shaped body distributes warmth evenly across the entire unit without hot spots or uneven heat distribution like other cheaper heaters.
Being super economical in its design, The Grow Tools Tube Heater suitable for growers of any level with any amount of space available to them. Place multiple units in a large room for reliable, ow key heating, or optimise smaller spaces by mounting to a wall. 
Low-cost, efficient tube heater;

Distributes heat evenly through tubular ceramic body; 

60W per foot efficiency;

Thermostat control;

1 heat setting;

Wall and floor mountable;

Includes discreet mounting brackets and legs;

Reversible left - or right-hand cable entry. 

60w  Electricity Costs - £0.02 per hour 

120w Electricity Costs - £0.04 per hour

180w Electricity Costs - £0.06 per hour

240w Electricity Costs - £0.08 per hour
Electricity costs are calculated using the UK: Energy Price Guarantee (October 2022) electricity rate of £0.34 per kWh.