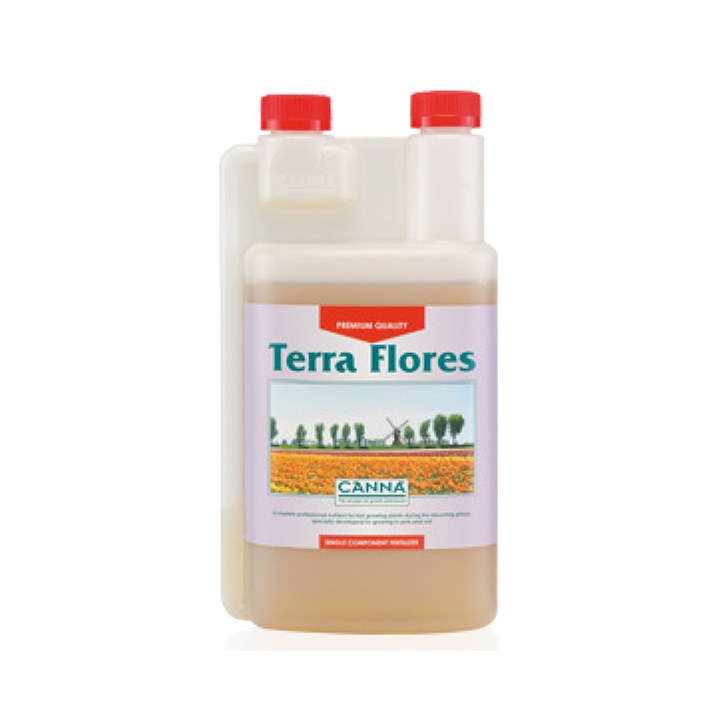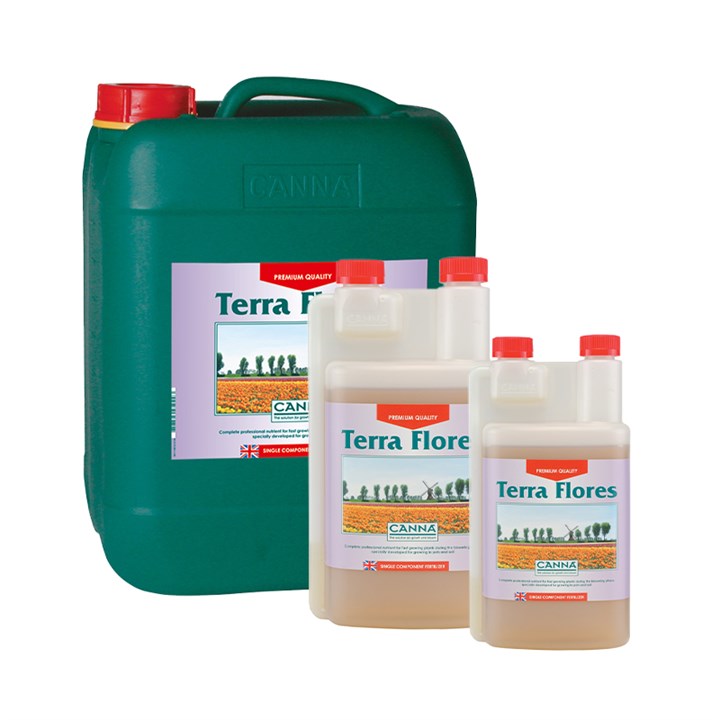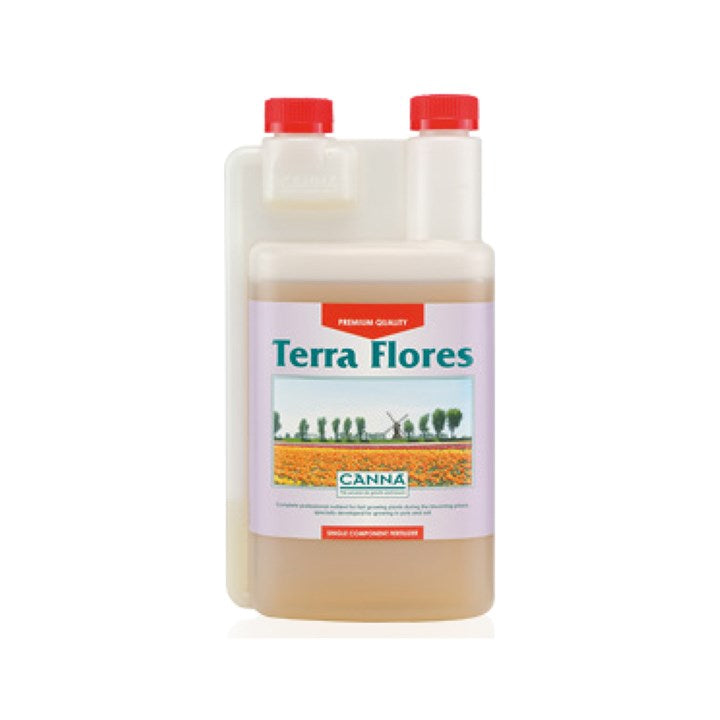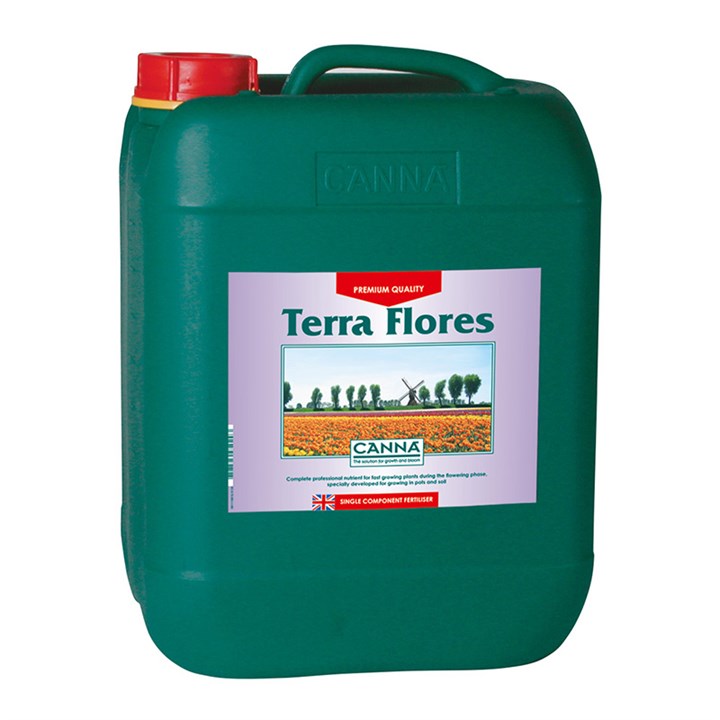 Canna - Terra Flores (Bloom)
A one part professional nutrient for the growth stage of plants. Canna Terra Flores is the Number 1 selling bloom nutrient in Holland.

 
A well tested and proven nutrient solution, Canna Terra Flores is specifically blended for use in soil. Terra Flores contains all the minerals and elements required to enhance bud formation. 
Rich in nutrients and trace elements, Canna Terra Flores can be easily absorbed by the plant to guarantee a bountiful harvest. 
WHY USE CANNA TERRA FLORES?
Made in Holland

Perfect for LED Grow Light cultivators

Universal formula suitable for hard & soft water
Easy to use and dissolves directly
Canna Terra Vega NPK ratio: 3:1:4 / Canna Terra Flores NPK ratio: 2:2:4'
The manufacturer's recommended dilution rates are as follows (per litre of water):
Vega Start: 2-4mls (cutting/seedling)
Terra Vega: 3-4mls (vegetative stage)
Terra Flores: 4-5mls (flowering stage)