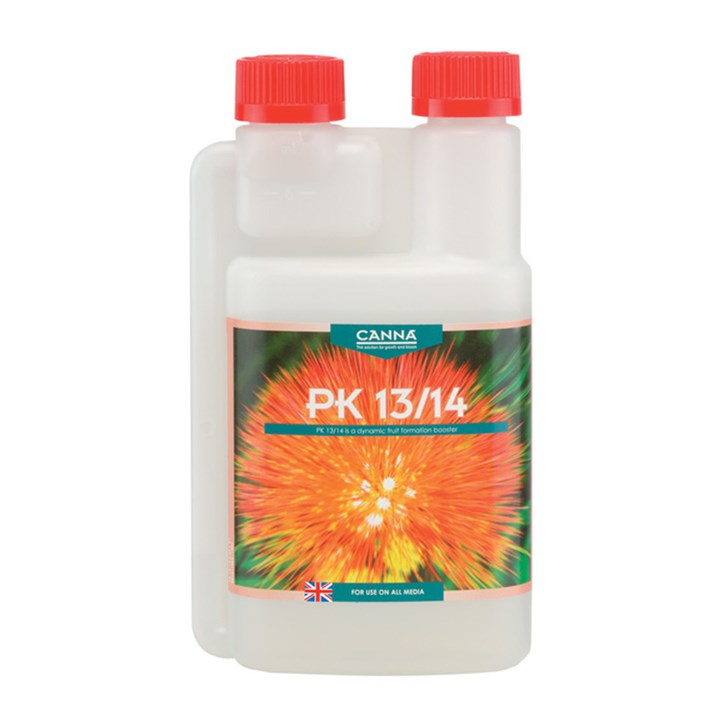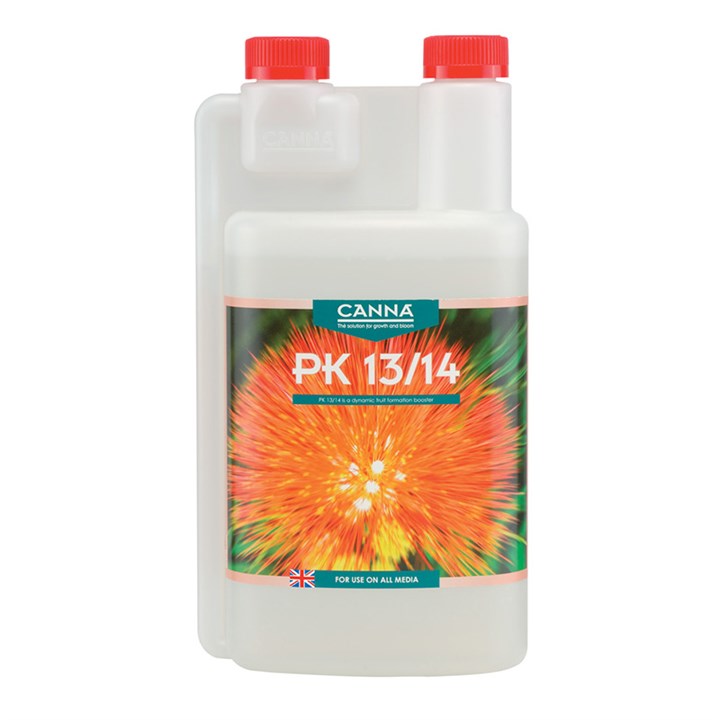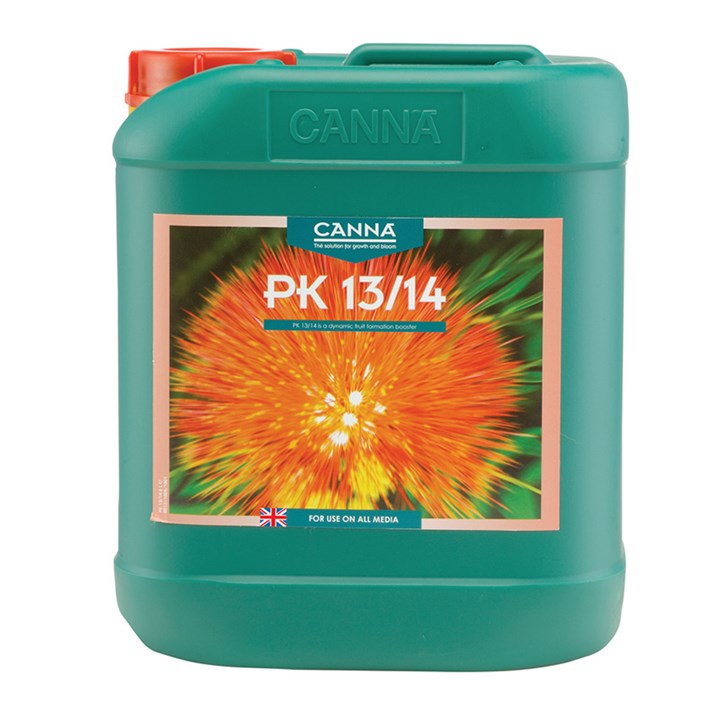 Canna - PK 13/14
Canna PK 13/14 is a blend of high quality nutrients & minerals to stimulate blooming for bigger buds and flowers. 
Ultra high quality and a doddle to use, Canna PK 13/14 is a must for bumper yields. This super powerful blend only needs to be used once weekly which makes it incredible value for money too. Bravo to the guys at Canna! 
This is certainly not just another booster. Canna PK is stacked full of phosphorus and potassium essential for heavy and chunky buds.
Canna's unique production process produce an exceptionally pure solution that can be absorbed by the plants quickly. This makes PK 13/14 hyper available to the plants metabolism. Perfect for LED Grow Light cultivators.
For use in soil and hydroponic systems, Canna PK 13/14 is the market leading flowering booster for those difficult last weeks of flower.