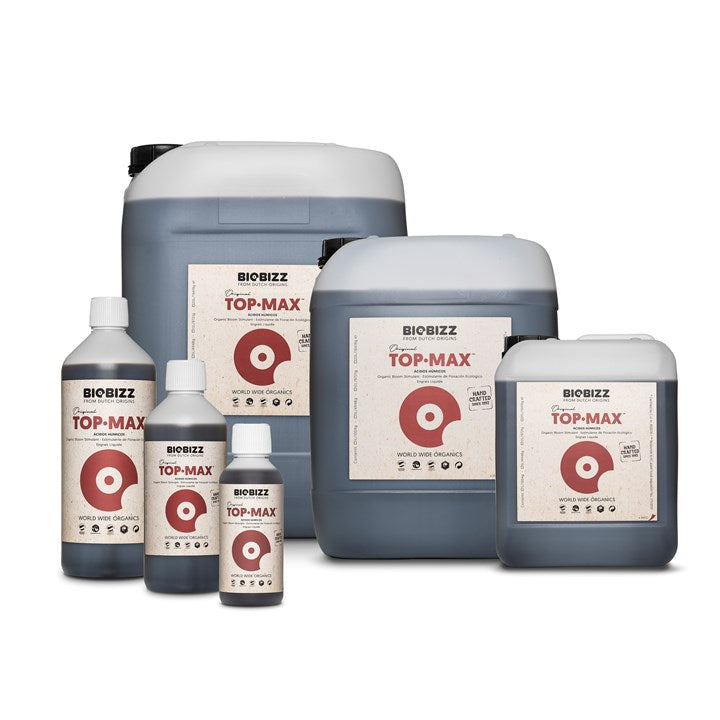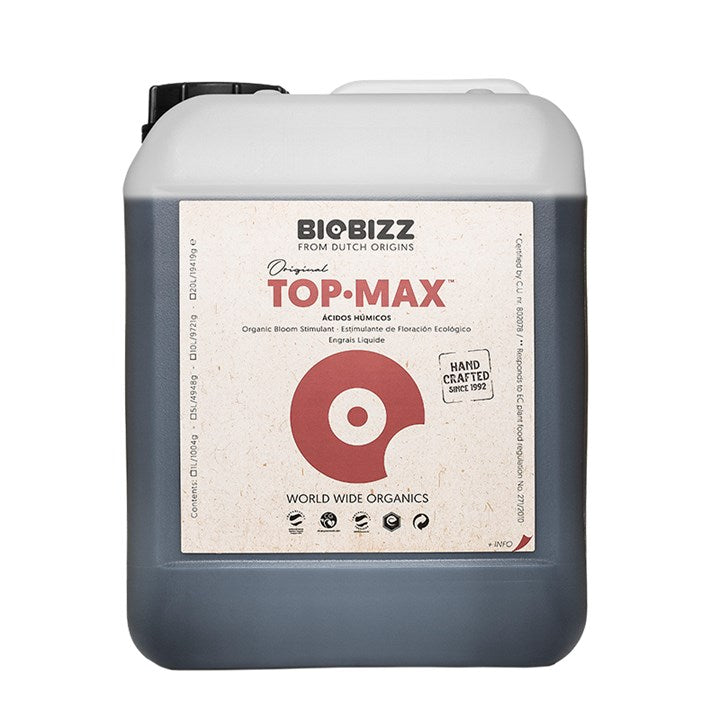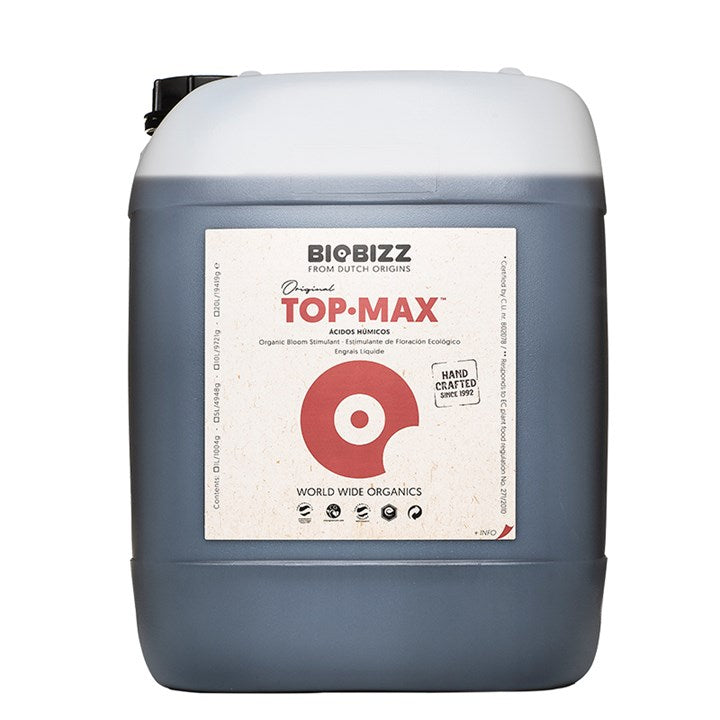 Biobizz - Top Max
Top Max from Biobizz is the UK's number 1 Organic grow booster.
Bursting with nourishment to enable growth of massive, beautiful and delicious flowers, Top Max is the very best in Organic plant food. 

Rich in nutrients and humic acids, Biobizz Top Max is powerful, 100% Organic formula developed to give your plants that extra kick in mid flowering.

Where as most boosters and PK's are lab formulated acids, Biobizz Top Max is formed from prehistoric Leonardite - a vegetation which flourished over 300 million years ago. I'm no scientist but i'll take the dinosaur juice over the lab acid anyday. 

Suitable to be used thought the whole flowering period, Biobizz Top Max is especially effective when used as part of the full Biobizz program alongside Fish Mix, Grow and Bloom. 
Perfect for LED Grow Light cultivators.

With a starting dose of just 1ml of Top Max per litre of water, it is amazing value for money too. Biobizz Top Max is available now. Get yours now.