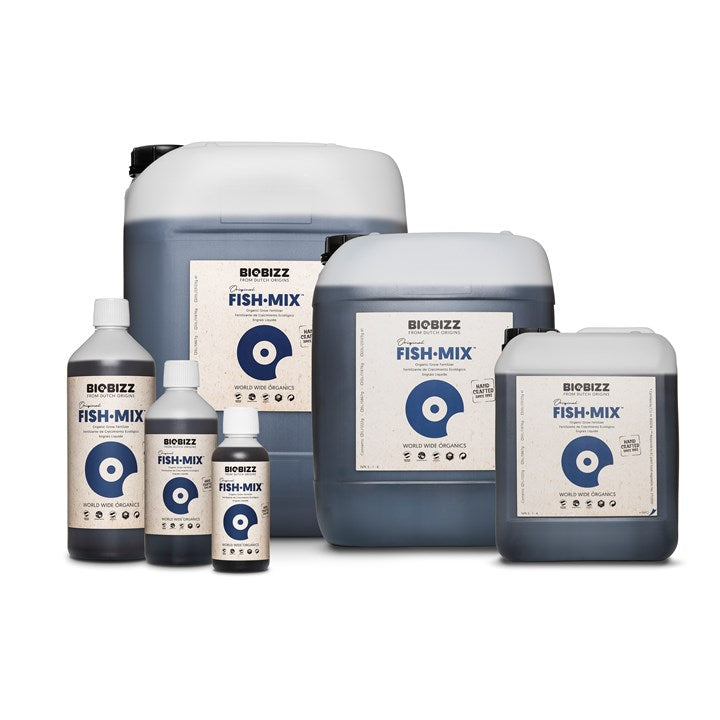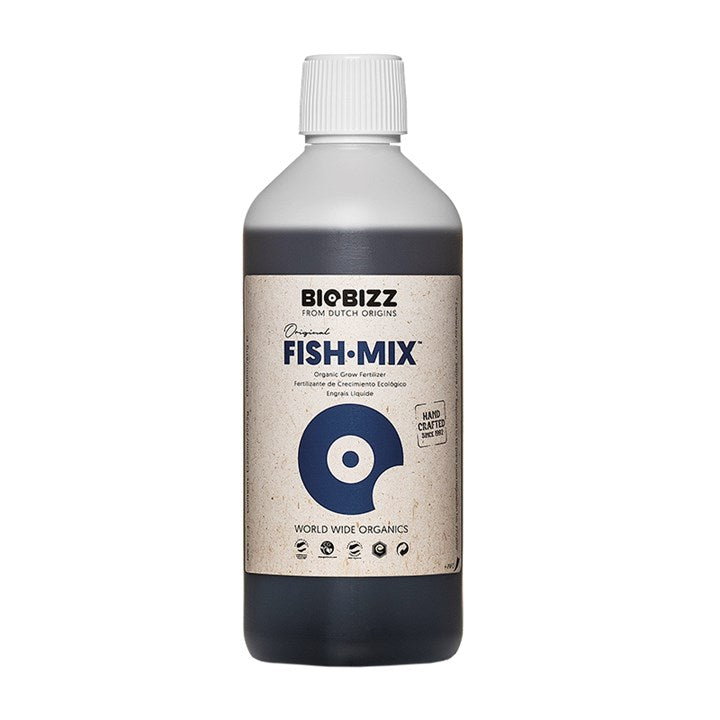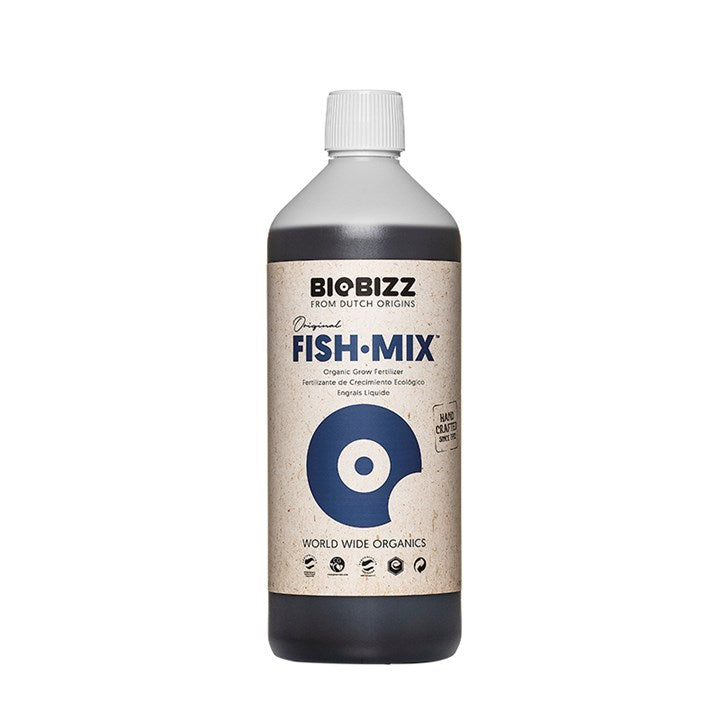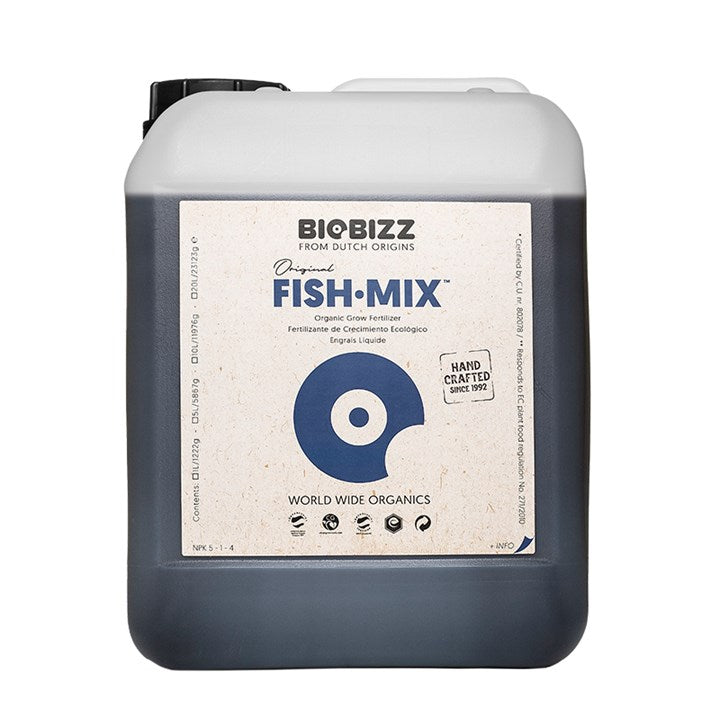 Biobizz - Fish Mix
A

 pungent blend of 100% organic fish emulsion from the North Sea. Biobizz Fish Mix is the original & the best organic in the world today.
Fish mix can be used on a whole host of plants from seedling right up to Autumnal flower. This stuff really is fantastic and its the number 1 choice for "no fuss" growers who don't want 100 bottles in the grow room.

One whiff after opening the bottle and you can smell that this is the real deal. This isn't some acid produced in a lab, this is 100% organic goodness that can transform cheap soil into a nutrient rich, mineral feast for your plants.  

Biobizz Fish Mix supports the hyper production of microorganisms so your soil teems with life and beneficial bacteria. As with all Biobizz products, Fish Mix is produced under strict Organic farming requirements by people who care about quality just as much as you do. 

I've been growing for over 25 years and having tried all manner of feeds and boosters - Biobizz is my absolute favorite. If I had to do a grow from start to finish with just 1 bottle, it would absolutely be Biobizz Fish Mix. Perfect for LED Grow Light cultivators.

With starting dilution recommend actions at just 1ml Fish Mix per litre of water - its fantastic value for money too. Biobizz Fish Mix comes highly recommended from us here. Get yours now. Get Organic. Get Biobizz. Get Fish Mix.

Made in the Netherlands.