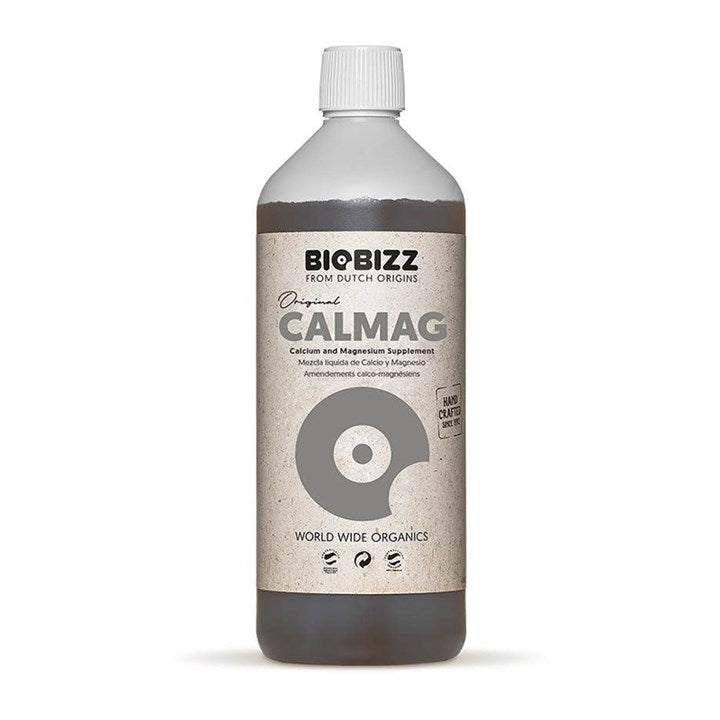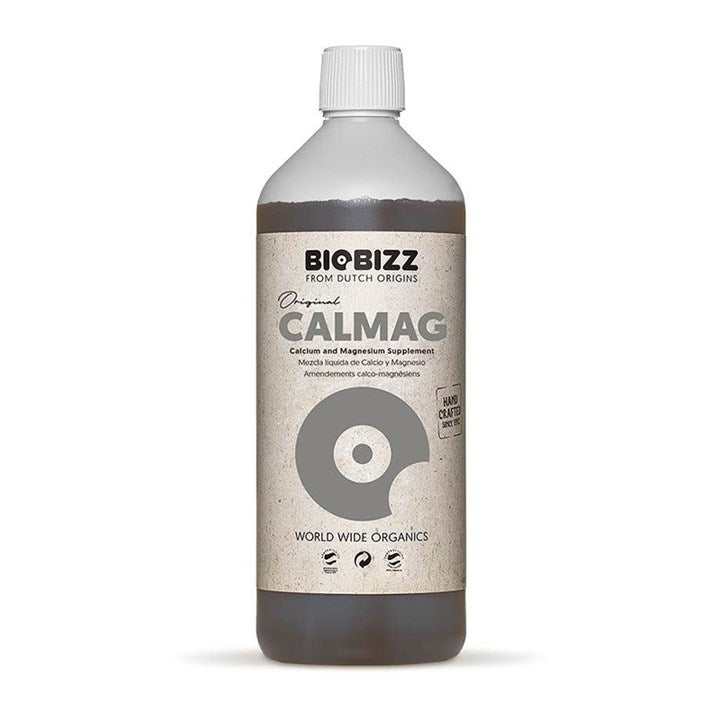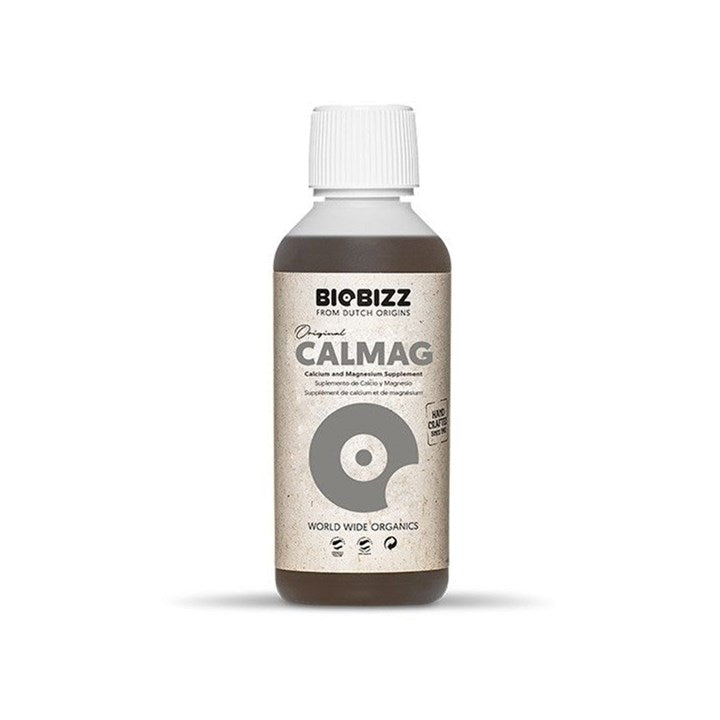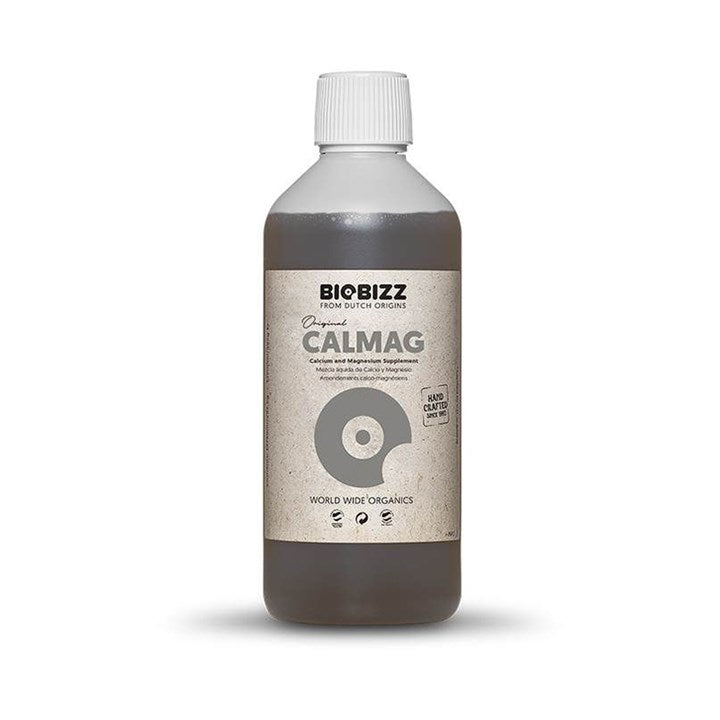 Biobizz - Calmag
Biobizz Calmag is forumlated for the organic grower that needs an extra boost of Calcium & Magnesium in their grow.
Calcium & magnesium are absolutely essential for complete plant growth & blooming. Calcium & Magnesium both play a fundamental role in healthy cell production and photosynthesis. 

Ca/Mg deficiencies can be common, especially in the UK and places where limescale is common. Do you have a problem with limescale on your kettle and taps? If so you could do with some calmag in your feed. 
Make the correct choice with your nutrient solutions and keep it Organic with Biobizz Calmag. The 100% Organic and trusted solution for your grow room. Perfect for LED Grow Light cultivators.
As with all Biobizz products, this solution is formulated from 100% natural ingredients and is prepared in a formula that will compliment your preferred feeding regime - not interrupt it. 
Calmag supplementation is essential in 99% of successful grow rooms. Dont take shortcuts. Do it well. Do it 100% organic with Biobizz Calmag. 
Made in the Netherlands.