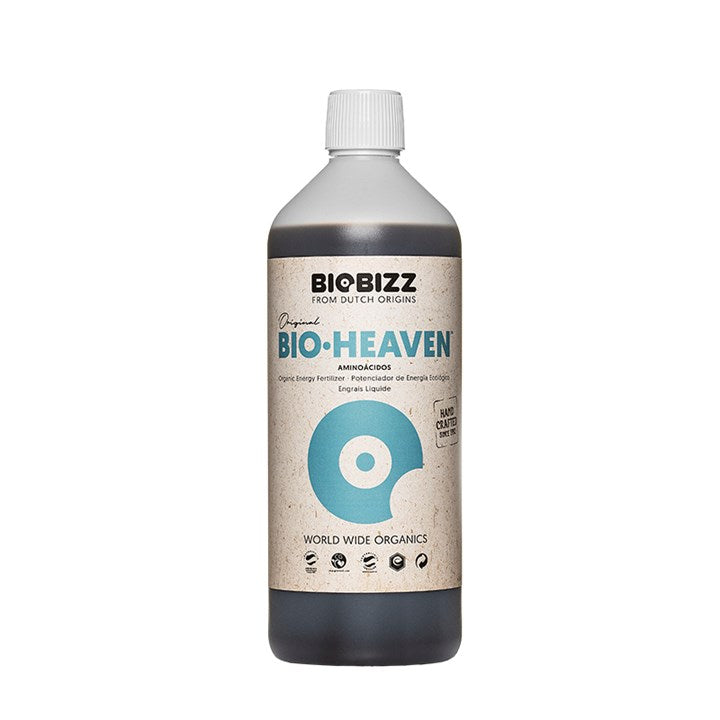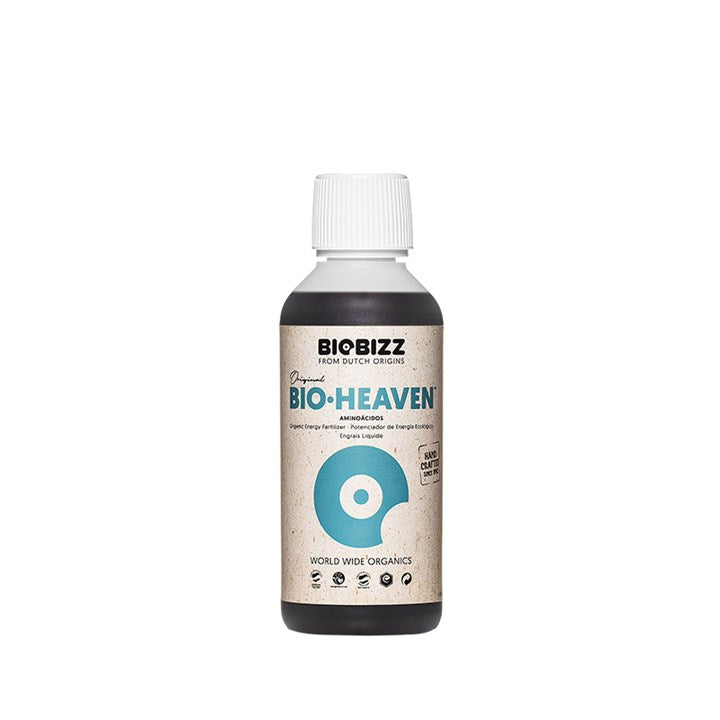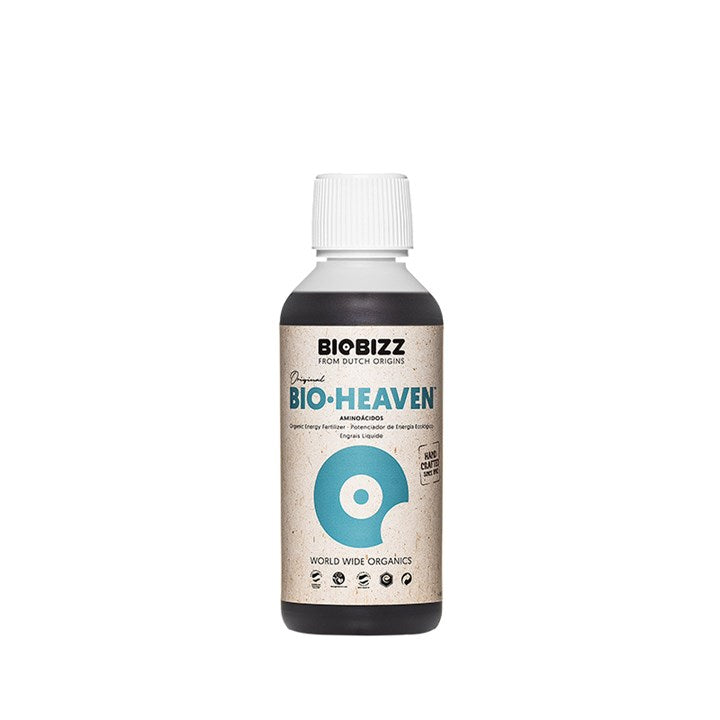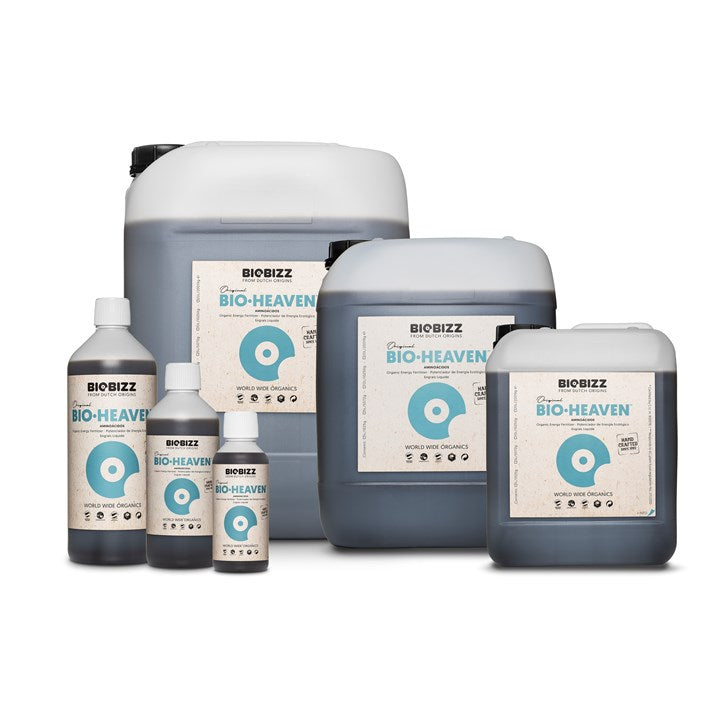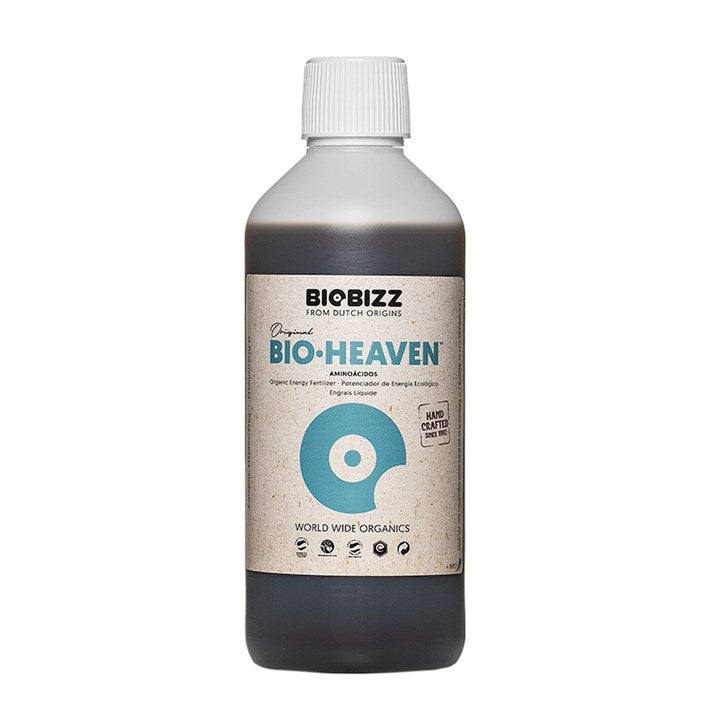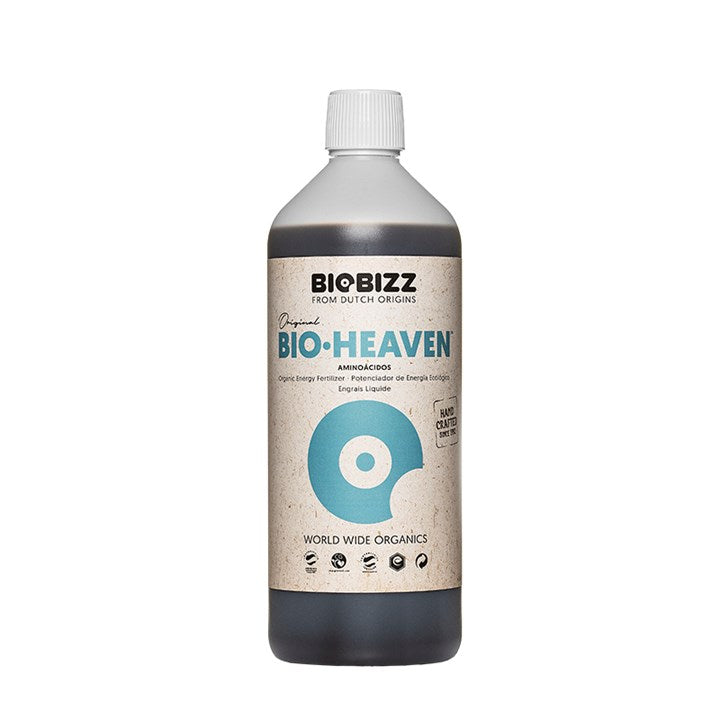 Biobizz - Bio Heaven
Biobizz Bio Heaven is a 100% organic metabolic stimulator for higher quality yields.
Biobizz Bio Heaven contains a concentrated blend of all the basic building blocks required for exceptional tasting plants. 

Working as a metabolism booster, Biobizz Bio contains biological stimulants, added amino acids and a vitamin blend essential for plant's flavour & botanical development.

For use in hydroponic and soil systems, Biobizz Bio Heaven provides a premium source of carbonic acid and microorganisms for your roots.

This 100% Organic product increases your plants ability to absorb nutrients as well as improving their resistance to stress. An incredible product for incredible plants. Perfect for LED Grow Light cultivators.

Bio·Heaven is suitable for use during the entire growing & flowering cycle with a light  dose is starting with 2ml increasing to 5ml per 1 litre of water.