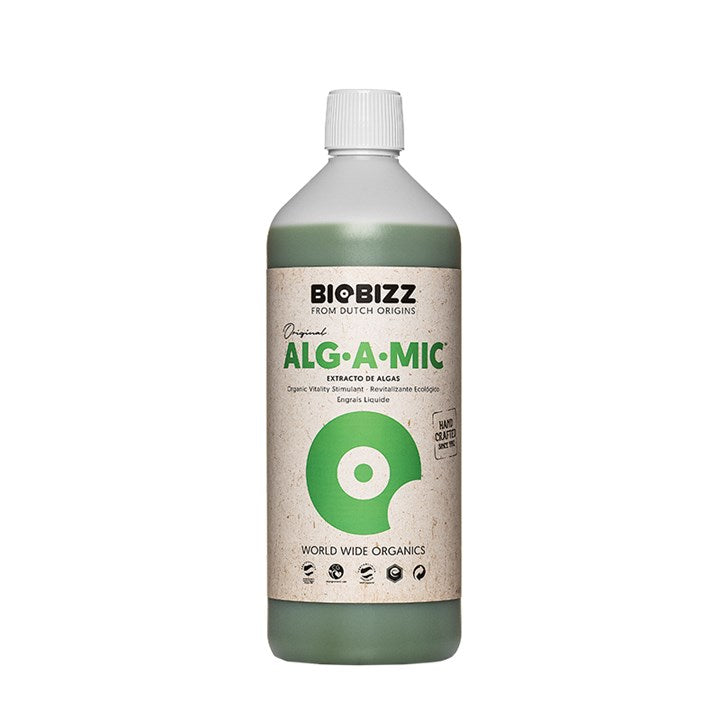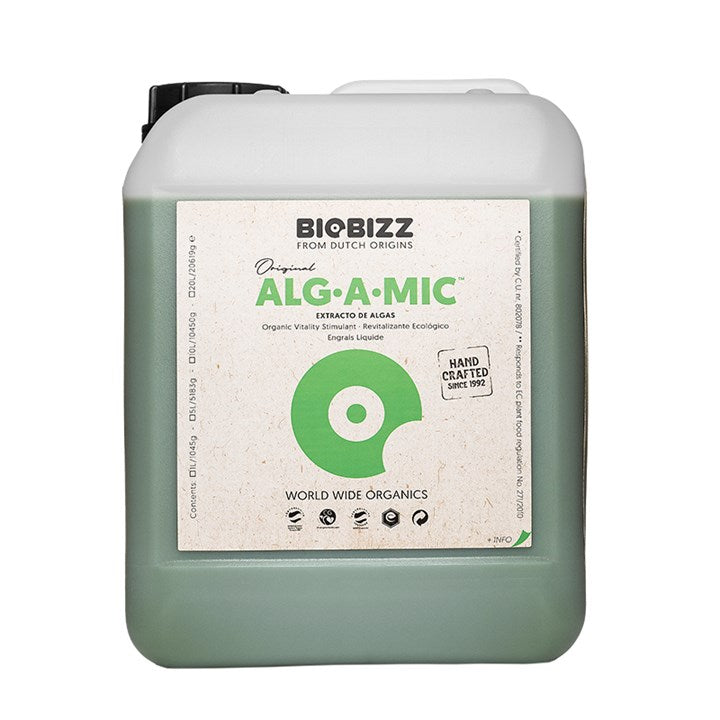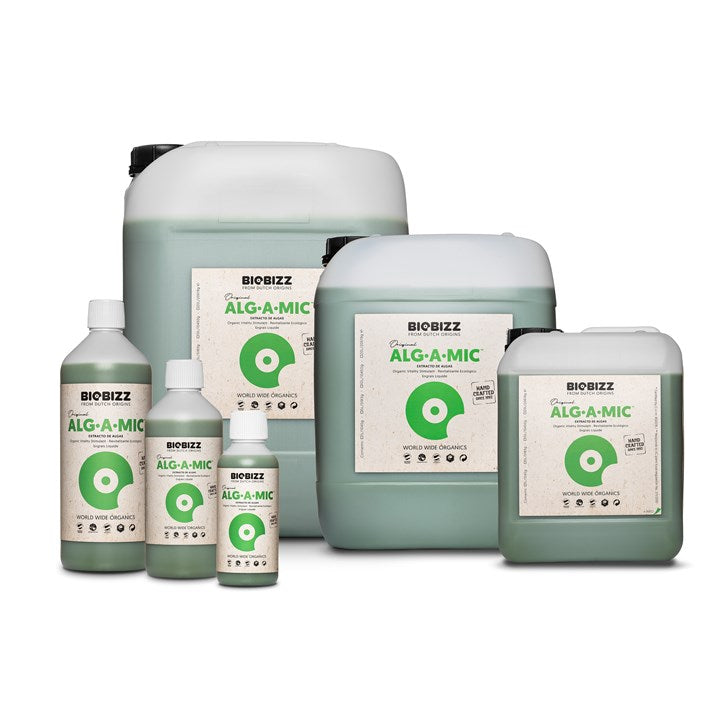 Biobizz - Algamic
Like a week away at an organic spa, Biobizz Algamic is the way to make your plants happier, less stressed & more productive.
Happy and stress free plants will of course produce bigger and better quality buds. Keep your plants happy with this incredible blend from the labs at Biobizz.
Especially
 useful for plants that have suffered from deficiencies, over feeding or difficult fluctuations in temperature - Biobizz Algamic stimulates chlorophyll absorption and acts like a vitamin boost after a flu. 

Cold pressed from a high grade 100% organic seaweed, Biobizz Algamic contains absolutely zero chemical ingredients and is packed full of micro nutrients.

Suitable for soil or hydroponic growing, Biobizz Algamic is an essential for ay organic grower. Get yours now. 

Made in the Netherlands.

WHY USE BIOBIZZ ALGAMIC?

Trusted organic manufacturing processes

Produced from cold-pressed seaweed
Certified 100% organic 
California's favorite formula
Perfect for LED Grow Light cultivators
Can be used in vegetative & flowering stages
Enhances overall plant health & immunity
Reduces symptoms of stress in your plants

100% natural blend of vitamins, micronutrients, hormones and amino acids