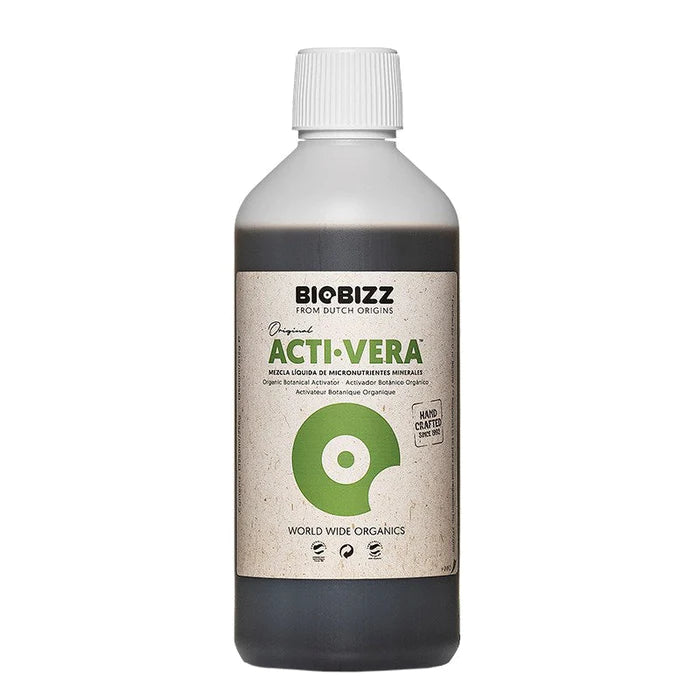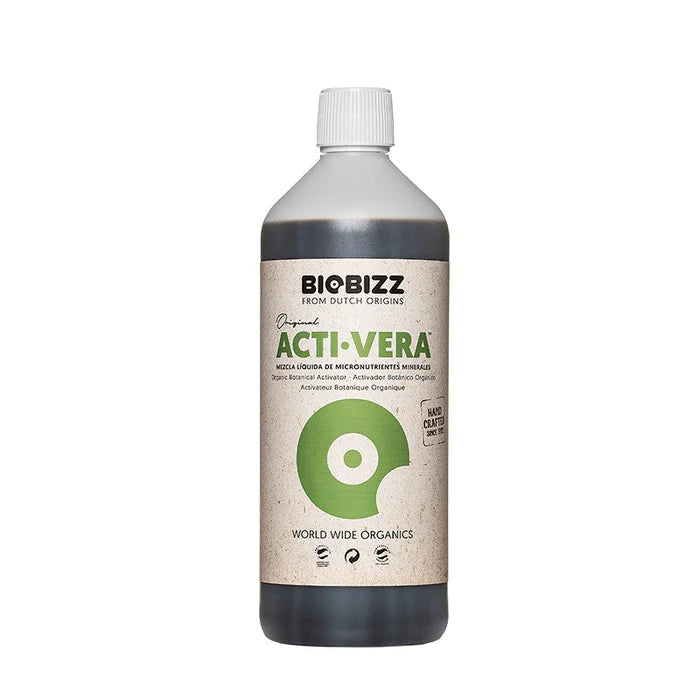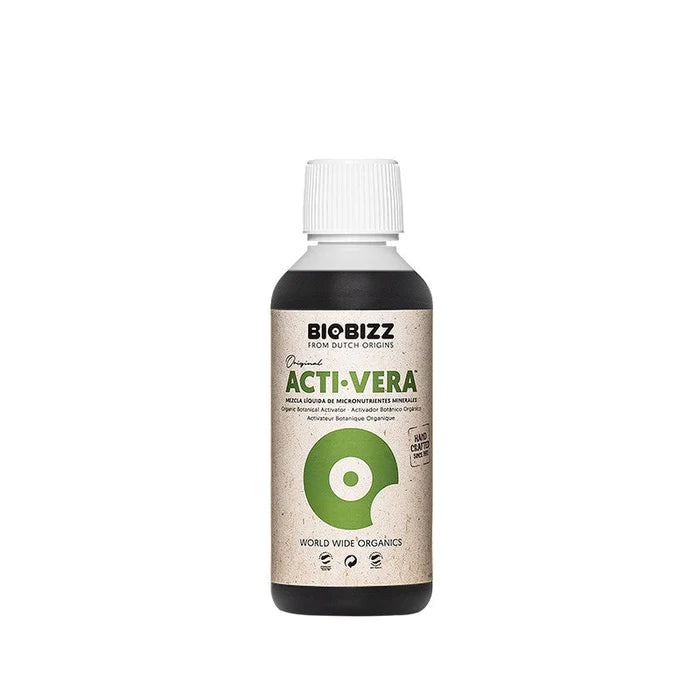 Biobizz - Acti Vera
Biobizz Acti Vera
Biobizz Acti-Vera has been designed to protect the immune system, increase metabolism and enhance nutrient absorption in all sorts of plants.

For Foliar Or Watering Use

Next Day UK Delivery

For Stronger & Healthier Plants

Boost Plant Immune Systems

Organic Friendly 

From The Experts At Biobizz
100% Vegan & Chemical Free
Pay As You Grow With Klarna
Immune System Protection
Biobizz Acti-Vera is a plant supplement designed to provide various benefits to plants, including immune system protection, increased metabolism, and enhanced nutrient absorption. What sets Acti-Vera apart from other Biobizz products is that it is derived from plants themselves, making it a "plants for plants" product.
Enhances Plant Metabolism
Choosing Acti-Vera can help make plants stronger and healthier, both internally and externally. It activates and protects the plant's immune system, promotes germination, and enhances plant metabolism. By breaking down sugars and improving nutrient absorption, Acti-Vera provides plants with the essential components they need for optimal growth and development. Furthermore, Acti-Vera is a 100% vegan product, aligning with environmentally conscious practices.
A Highly Versatile Solution
Acti-Vera is highly versatile and suitable for various applications. It can be used both indoors and outdoors, on food crops, plantations, perennials, and ornamental plants during both the vegetative and flowering phases. When watering plants, Biobizz recommends a dosage of 5ml of Acti-Vera per 1 litre of water. As a foliar spray, a dosage of 1-2ml per litre of water is recommended.
By incorporating Acti-Vera into your plant care routine, you can provide your plants with the additional support they need for improved growth, health, and overall performance.