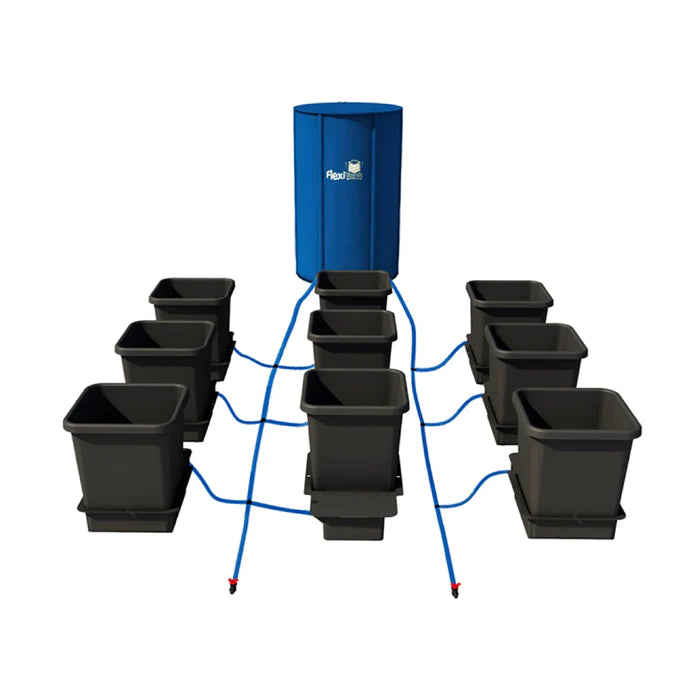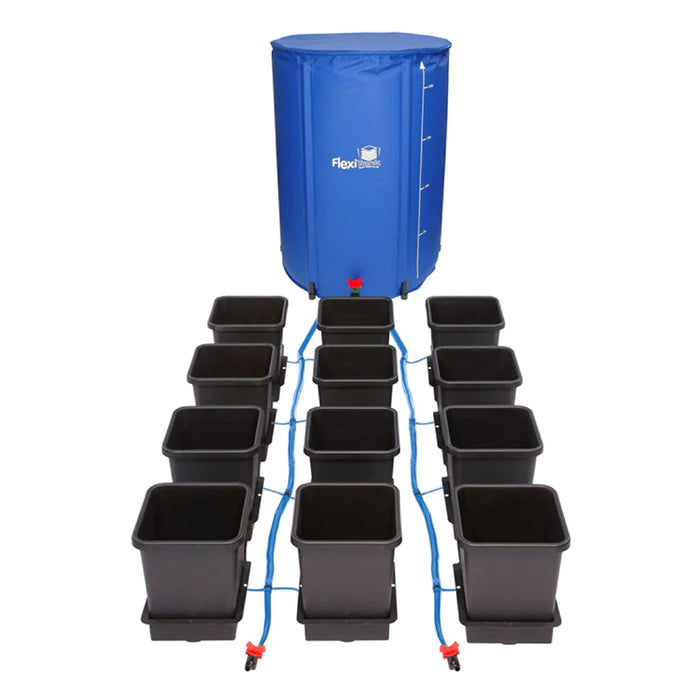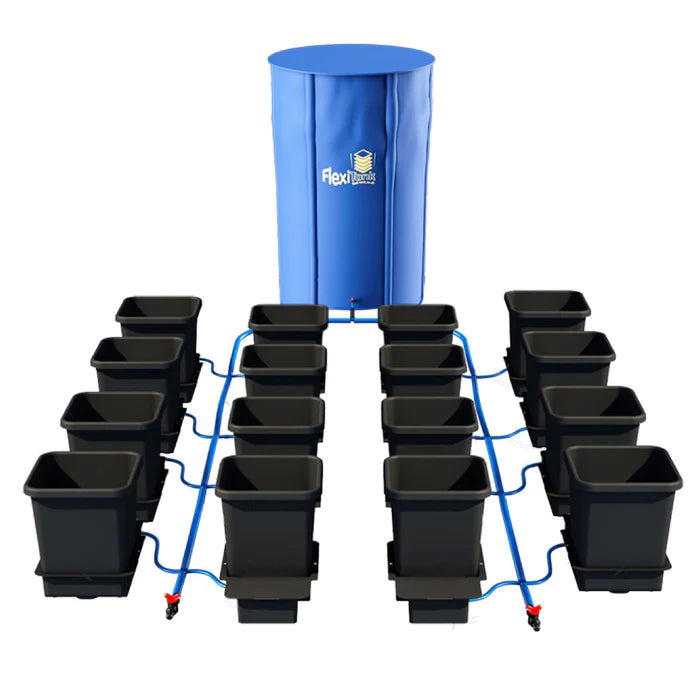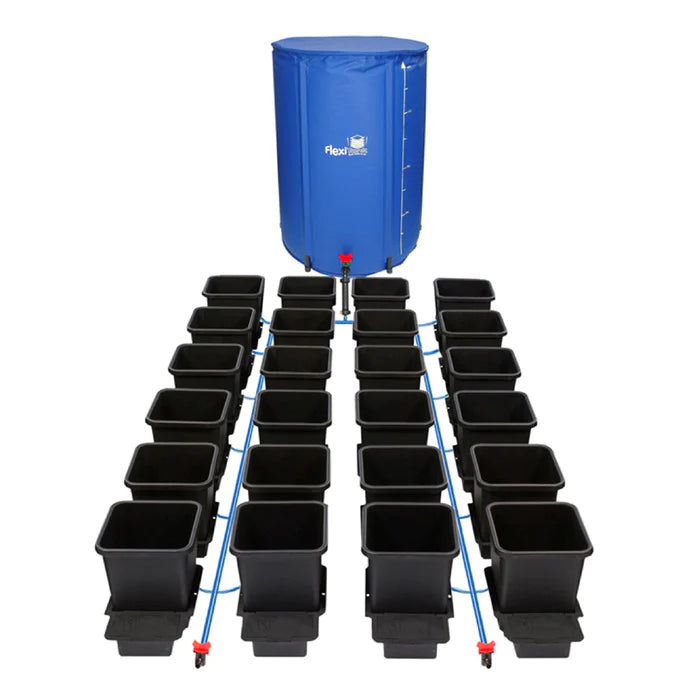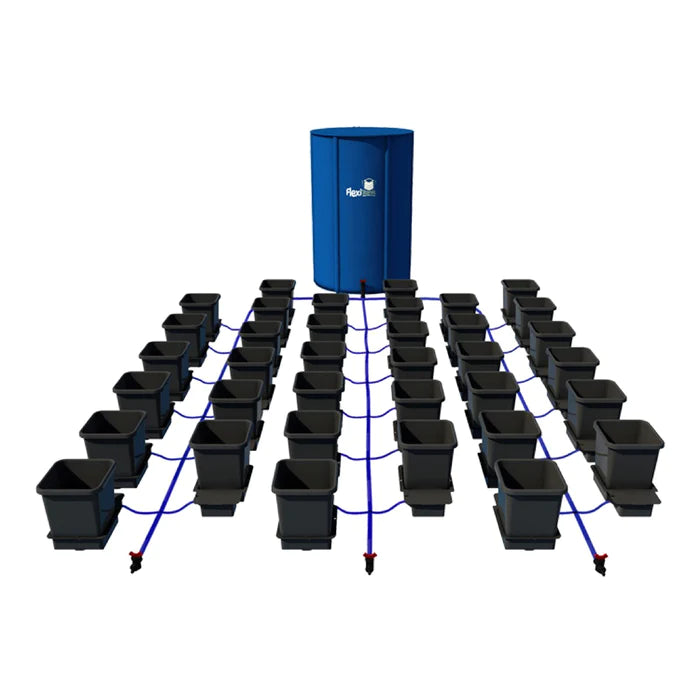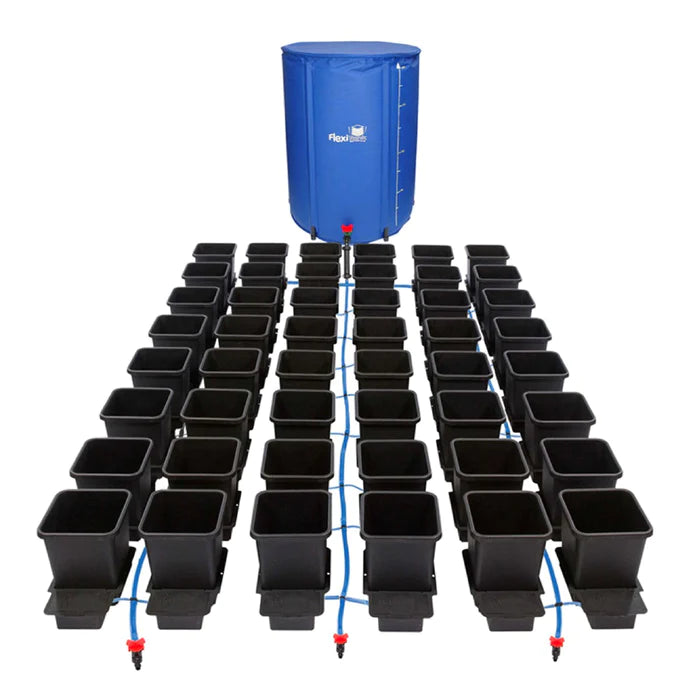 AutoPot Pot Systems
AutoPot Pot Systems
AutoPot Pot Systems are innovative and versatile irrigation systems designed to deliver automated watering to your plants. These systems offer numerous benefits for both indoor and outdoor gardening, making them a popular choice among growers.
Automated Watering System

Free Next Day UK Delivery
Modular & Scaleable
Easy To Install
Excellent Use Of Space
Exceptional Value For Money
Strong & Long Lasting
Efficient Watering
For Soil, Hydroponics & Coco
Easy To Clean
From the Experts At Autopot
Pay As You Grow With Klarna
Efficient Watering
AutoPot Pot Systems utilize an intelligent gravity-fed design, eliminating the need for pumps or electricity. The systems work by using an AQUAvalve, which controls the water supply to each individual pot. This ensures that plants receive the right amount of water and nutrients, promoting healthy growth while reducing water waste.
Modular & Scalable
AutoPot Pot Systems are modular in design, allowing you to expand and customize your setup according to your specific needs. You can easily connect additional pots, trays, and accessories to create a system that fits your available space and the number of plants you want to grow. This scalability makes the systems suitable for both small and large-scale gardens.
Versatile Growing Mediums
Whether you prefer soil, coco coir, clay pebbles, or rockwool, AutoPot Pot Systems can accommodate various growing mediums. This versatility allows you to choose the substrate that works best for your plants and growing environment.
Ultra Low Maintenance
Once set up, AutoPot Pot Systems require minimal maintenance. The self-watering nature of the systems reduces the need for manual watering, allowing you to spend less time tending to your plants. This makes the systems ideal for busy growers or those who may be away from their garden for extended periods.
Customizable Watering Schedules
With the use of timers, you can easily customize the watering schedule for your plants. This gives you control over the frequency and duration of watering sessions, ensuring optimal conditions for your plants' growth and development.
Suitable For Various Growing Environments
AutoPot Pot Systems are suitable for a range of growing environments, including indoor gardens, greenhouses, and outdoor planting areas. They can be used with equal success by hobbyists, commercial growers, and anyone in between.
By choosing an AutoPot Pot System, you can enjoy the benefits of automated and efficient irrigation, allowing your plants to thrive with minimal effort. The modular design, versatility, and low maintenance nature of these systems make them a reliable choice for growers looking to optimize their gardening experience.