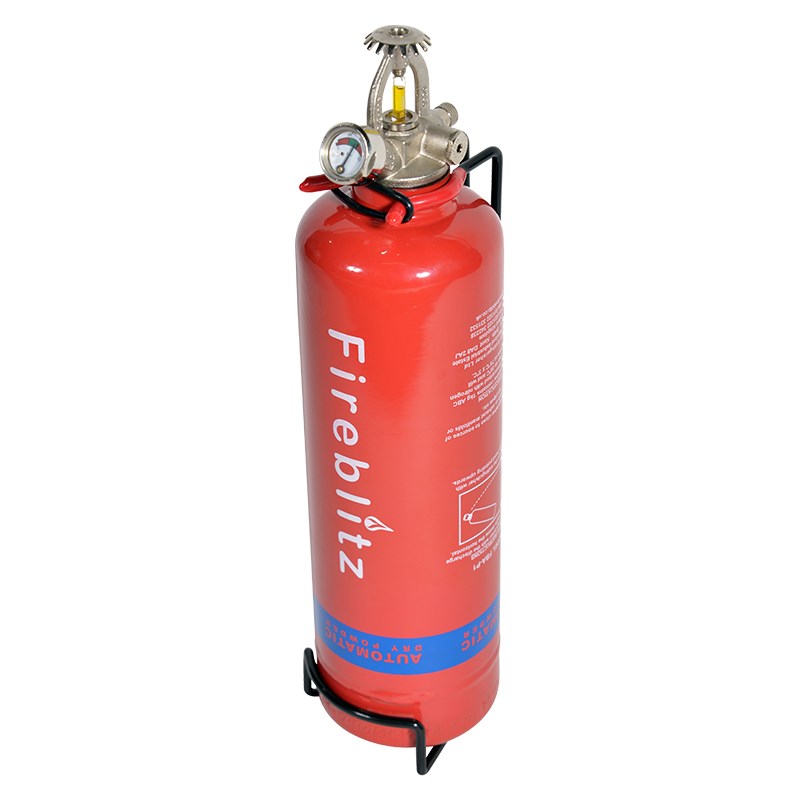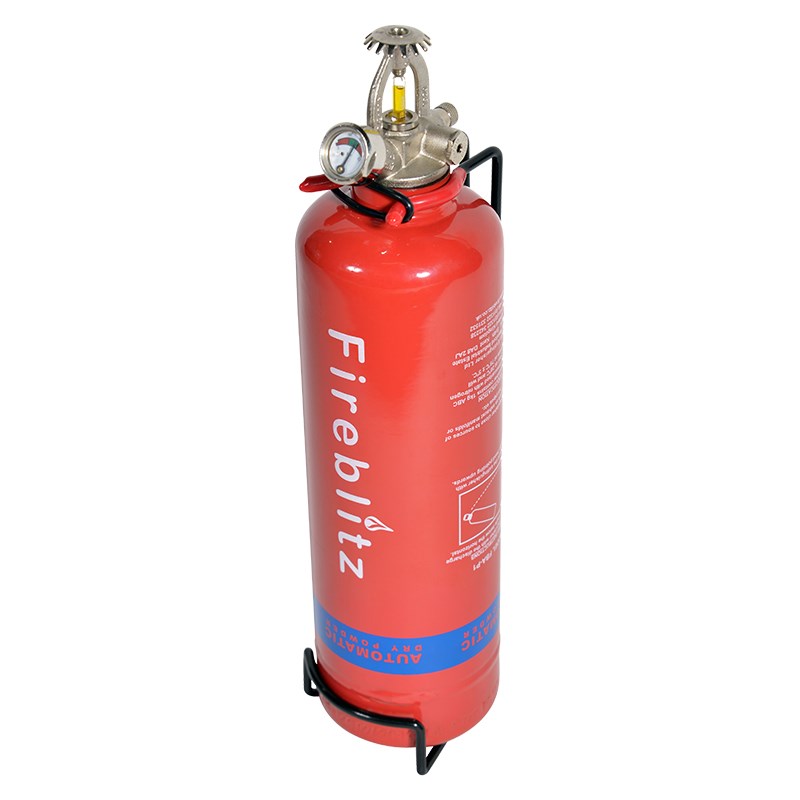 Automatic Fire Extinguisher
A high quality automatic fire extinguisher is an essential tool for any grow room. 
Automatically Triggered by Fire

Low Cost, Zero Maintenance solution

Fully Effective on A, B and C class fires

Economical & compact automatic extinguisher.
Powder-coated finish
Protect your grow. Protect yourself.
Steel wire wall bracket included.

This well made fire extinguisher has been designed to be mounted (on the wall bracket supplied) in un-manned areas. These fully automatic extinguishers are self triggered by reacting to a sudden increase in heat levels usually associated with fire.
Audible fire alarms are all well and good but they are useless if there is no one there to hear them. And very few of us are able to monitor our grows 24/7. 
These things are really clever. They look just like a regular extinguisher but the usual squeeze grip has been replaced by a heat sensitive glass bulb.
At a certain temperature, the bulb will burst and the extinguishant is released. The head will act like any sprinkler head and disperse the dry powder in the area beneath. 
A must have within any grow room environment, this clever little extinguisher minimises the risk associated with managing high powered LED Grow Lights and electrical equipment.

Available in 2 sizes.