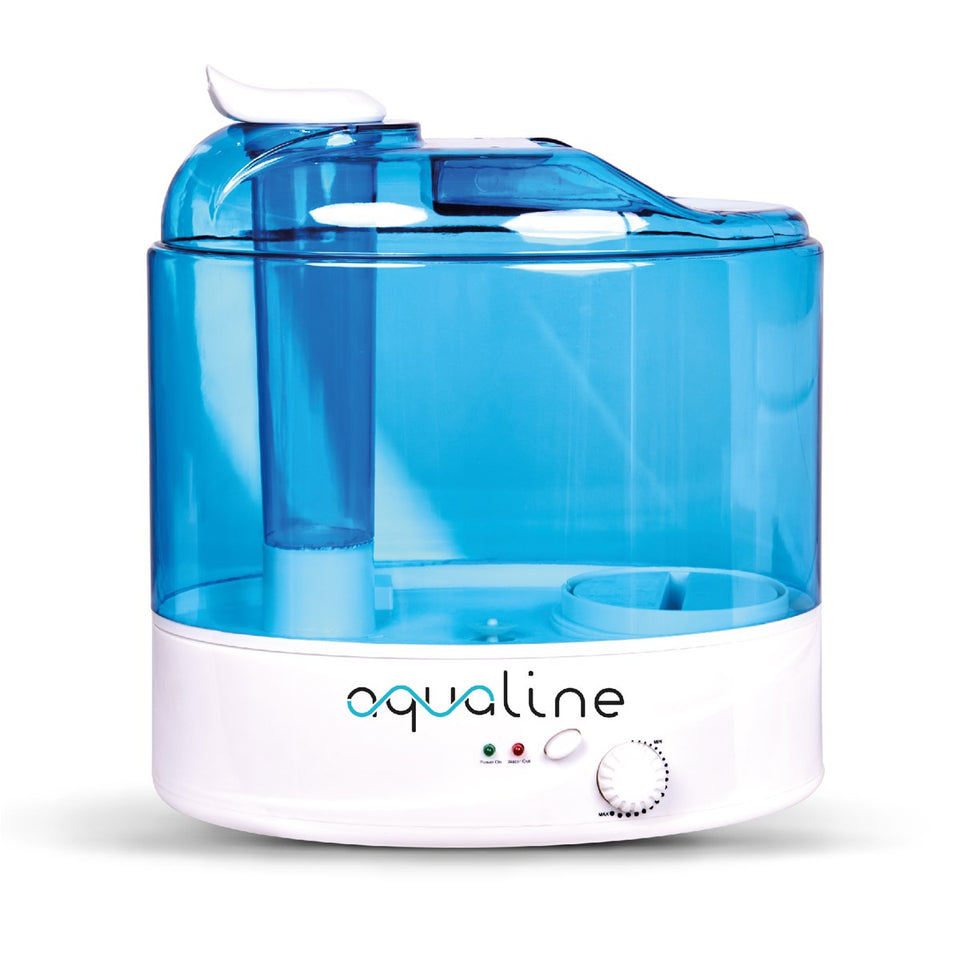 Aqualine "The Mezzo" 8.7L Humidifier
Introducing the Aqualine Mezzo Mist Humidifier. Boost Your Indoor Gardens Performance. Dry air can have a detrimental impact on plant growth, making it difficult for young plants to absorb moisture through their leaves and for roots to penetrate the soil for nutrients. 



The Aqualine Humidifier creates an ideal moist environment, supporting healthy plant growth and hydration throughout critical development stages. 
The Aqualine Mezzo Mist Humidifier is designed to provide the ideal environment for plants to thrive, ensuring a moist atmosphere that promotes healthy growth.


Experience the Difference
By maintaining optimal humidity levels, the Mezzo Mist Humidifier prevents leaf yellowing and shriveling, promoting increased plant strength, yield, and quality of fruits and flowers from seedling to full maturity.
Impressive 25-Hour Run Time
With the ability to operate continuously for up to 25 hours at full power, the Mezzo Mist stands out among its competitors, ensuring that constant refills are not an issue.
Safety Features
The Mezzo Mist Humidifier is equipped with an automatic shut-off feature that turns the appliance off when the water tank is empty, preventing overheating and energy waste. The LED display on the front of the humidifier also lights up red to indicate when it needs refilling.
How to Use the Mezzo Mist Humidifier
The Mezzo Mist Humidifier is easy to use; simply plug it into a UK mains socket, fill it with fresh water, and ensure it's positioned away from direct contact with plants. Do not cover the humidifier or block the vapor nozzle.
Ideal for Various Indoor Grow Spaces
The Mezzo Mist Humidifier is designed for use in indoor grow areas requiring increased humidity, such as grow tents, greenhouses, and even homes. It's suitable for spaces between 30 and 60 square meters.
When to Use the Mezzo Mist Humidifier
Most plants require a humid environment throughout their lives, particularly during the seedling stage when extreme humidity levels are crucial for optimal growth. The Mezzo Mist Humidifier is also useful during winter months when the air is colder and drier.
Why Choose the Mezzo Mist Humidifier?
The Mezzo Mist Humidifier is perfect for larger grow spaces and offers versatile humidity control with its fully adjustable 0-100% dial. This ensures that plants at any growth stage remain healthy and strong, absorbing water and nutrients as needed.
Key Features:
• 8.7L electric humidifier for optimal plant growth
• Increases humidity and maintains moist air and soil conditions
• Prevents yellowing, withering, and shriveling
• Quiet operation for minimal disturbance
• Dial adjustable from 0-100% for precise control
• LED indicator for empty water tank
• Suitable for large grow rooms between 30-60m²
• 25-hour run time on full capacity • RoHS, UKCA, and CE certified