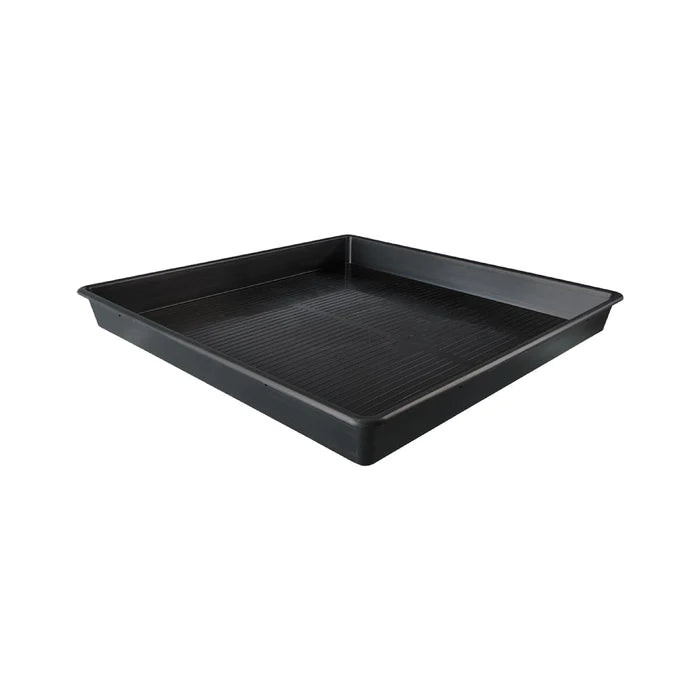 Aqualine Flexible Tray
Aqualine Flexible Tray
The Aqualine Flexible Tray is a versatile and practical gardening accessory that offers several benefits.

Perfect For Grow Tents

Next Day UK Delivery
Flexible & Foldable

Durable & Shatterproof

Excellent Use Of Space
Exceptional Value For Money
Strong & Long Lasting
Easy To Clean
From the Experts At Aqualine
Pay As You Grow With Klarna
Convenient Plant & Seedling Storage
The tray provides a convenient space to store potted plants and seedlings. Its lightweight design allows for easy carrying, making it effortless to transport your plants when needed.
The tray's ridged base helps collect spills and facilitates proper drainage, preventing water from stagnating beneath your plants. This feature ensures a clean and mess-free environment.
Flexible and Foldable Design
The Aqualine tray is made from flexible material, allowing it to be easily folded. This flexibility makes it ideal for fitting through tight spaces, such as grow tents, greenhouse doors, and smaller grow areas.
When not in use, the trays can be folded or stacked for efficient storage, saving valuable space in your garden or grow room.
Durable & Shatterproof
Made from durable plastic, the Aqualine tray is designed to withstand wear and tear. Its shatterproof material eliminates the risk of hazardous plastic shards, providing a safe and reliable option for your gardening needs.
Mix Nutrients With Ease
The shallow depth of the tray makes it suitable for mixing nutrient solutions. Whether you're preparing water for watering or preparing solutions for your hydroponic system, the tray offers a convenient space for easy mixing. The rounded lip provides a steady grip while pouring and helps prevent spillages.
Indoor & Outdoor Use
The Aqualine Flexible Tray is weatherproof and can be used both indoors and outdoors. It serves as an excellent storage solution in gardens, greenhouses, grow tents, grow rooms, sheds, and other gardening environments.
In summary, the Aqualine Flexible Tray offers versatility, convenience, and durability. Its foldable design, ridged base, and lightweight construction make it a practical choice for storing plants, mixing nutrients, and optimizing space in your gardening setup.