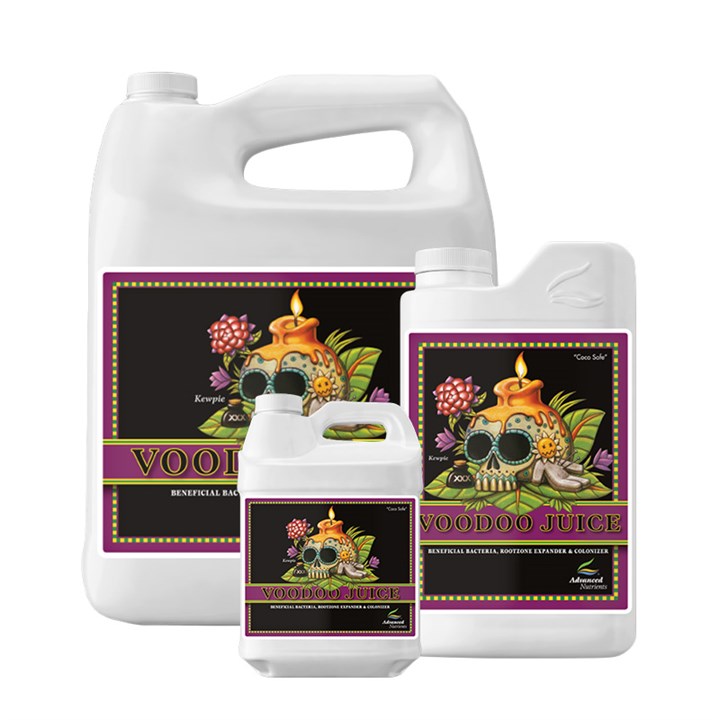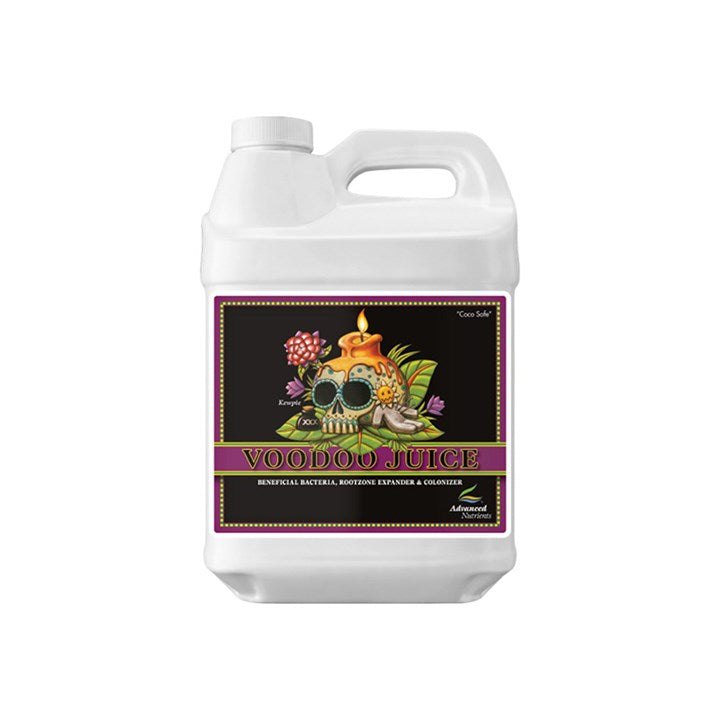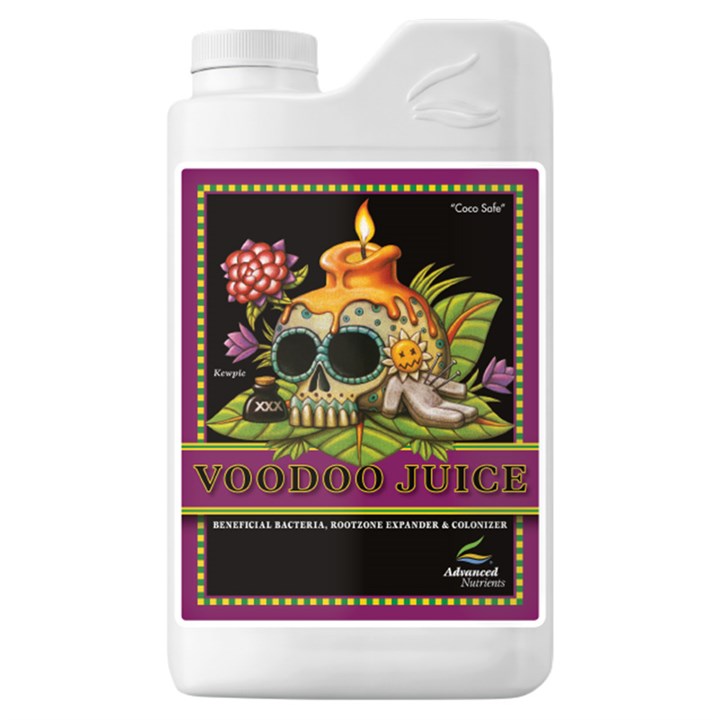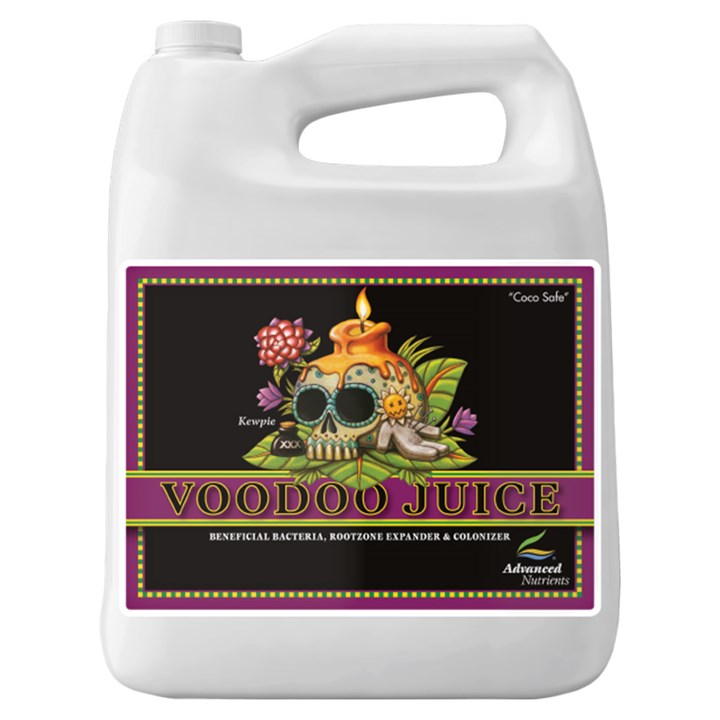 Advanced Nutrients - Voodoo Juice
A blend of beneficial bacteria,

colonisers &

rootzone expanders from the labs at Advanced Nutrients. 
This lovely little formula from Advanced Nutrients contains an incredible blend of microbes to improve the root zone and immunise your plant against root born diseases.
Made from a combination of 6 super strains of beneficial organic microbes, Advanced Nutrients Voodoo Juice is blended to produce the best possible environment for your roots. The bigger the roots - the bigger the fruits.  
A well rounded root stimulator that gives real results. Forget Papa Shango, this Voodoo is the real deal. Advanced Nutrients Voodoo Juice should be on the shopping list of every grower. Get yours now. 
WHY USE VOODOO JUICE?
Enhances root development of seedlings, transplants and clones.
Highly enhanced root branching, density and overall mass.
Greatly increased nutrient intake efficiency.
Stronger plants, bigger yield.
Specially selected for LED Grow Light users
The very best for flowering and growth.