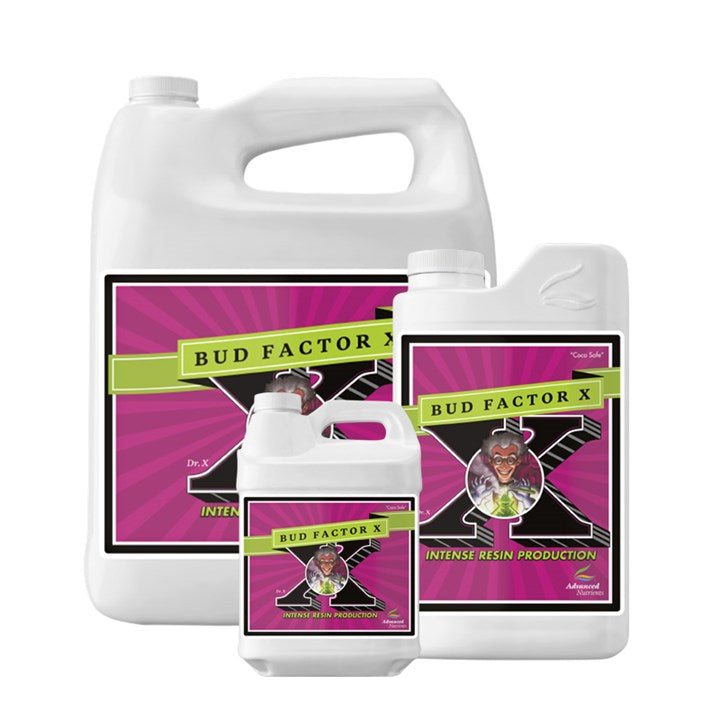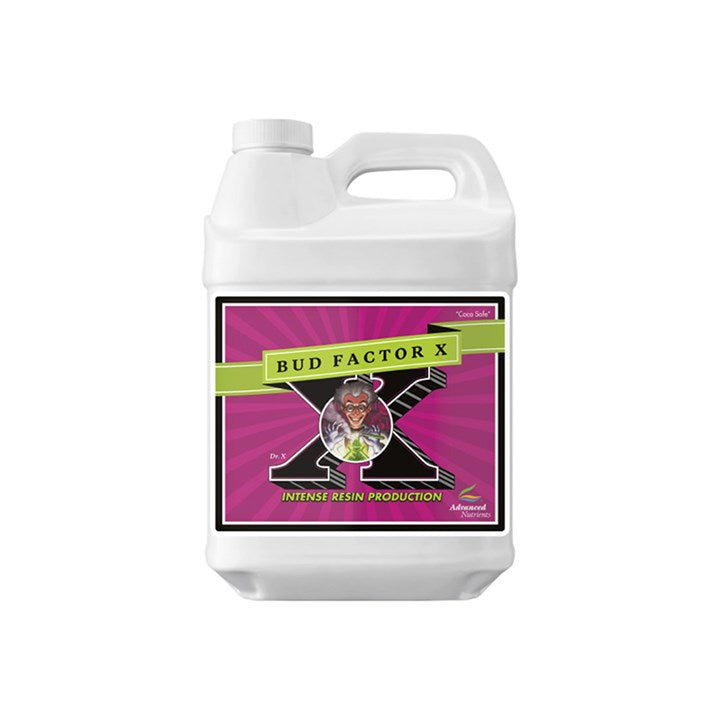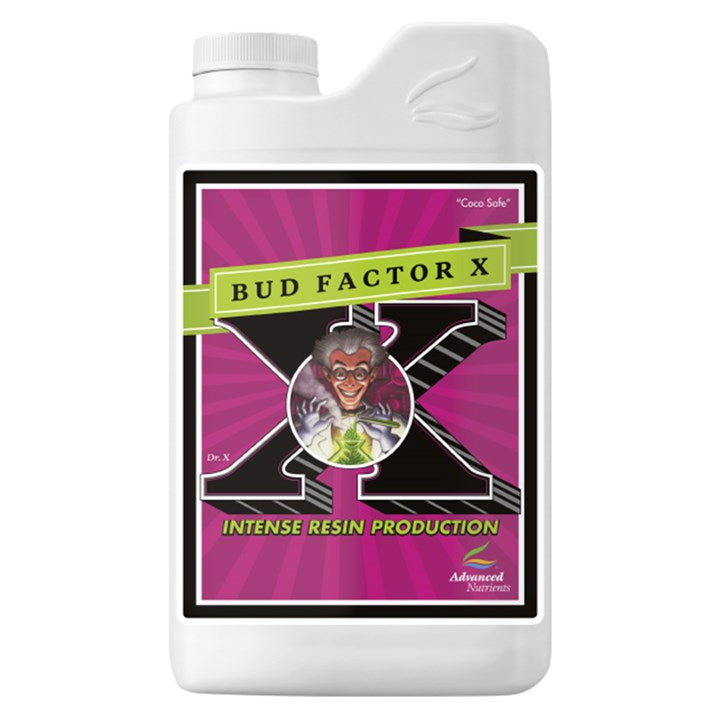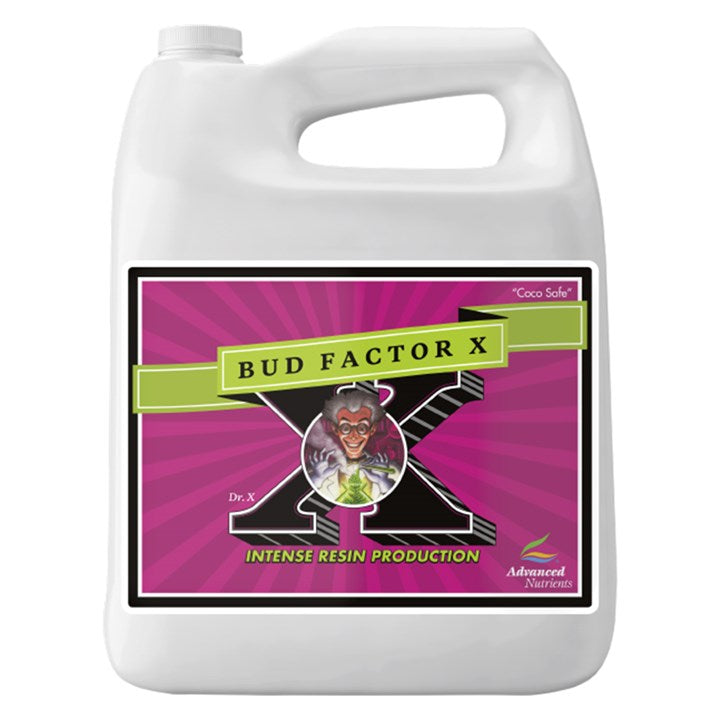 Advanced Nutrients - Bud Factor X
Intense resin production and bud density. Get your plants the X Factor.
Advanced Nutrients Bud Factor X should be applied with nutrients beginning in the early stages of bloom to activate and sustain an advanced level of resin production.
The powerful ingredients in Bud Factor X are processed at root level and signal the plant to maximise flower production. This multi beneficial process not only increases the quality of flower but also vastly increased the final yield also. Win / Win. 

WHY USE BUD FACTOR X?
Maximises Oils, Resins and Botanicals.

Enhances Root Zone for increased nutrient uptake.

Specially selected for LED Grow Light users
Heavier, more resinous buds.
Better flavour, better aroma, bigger buds