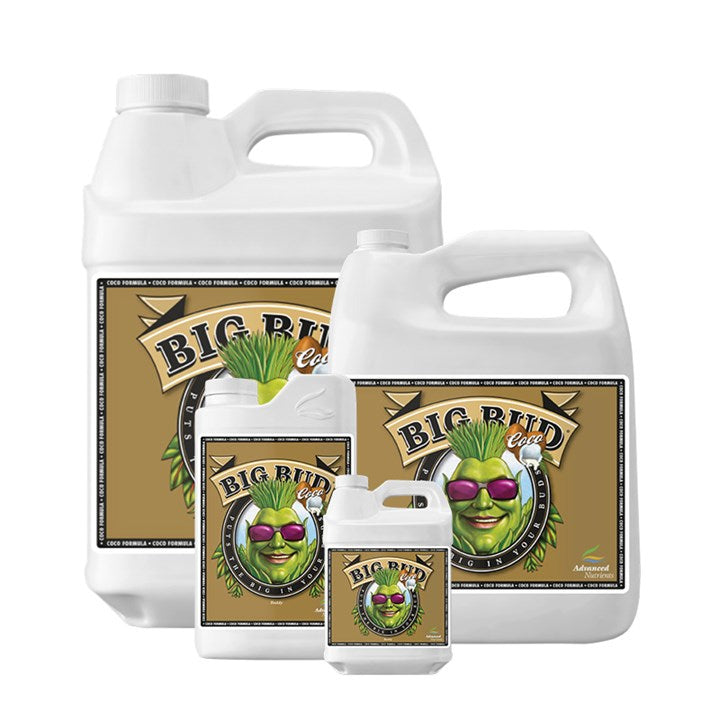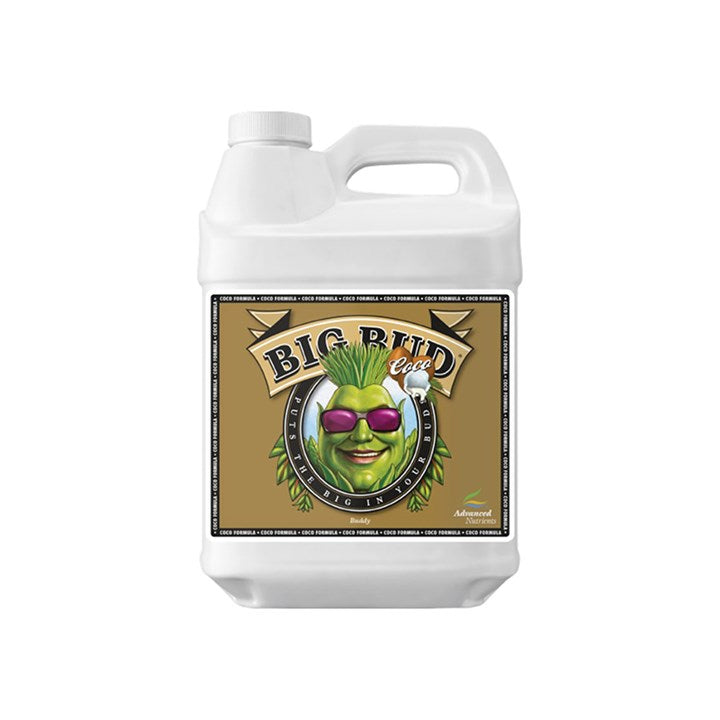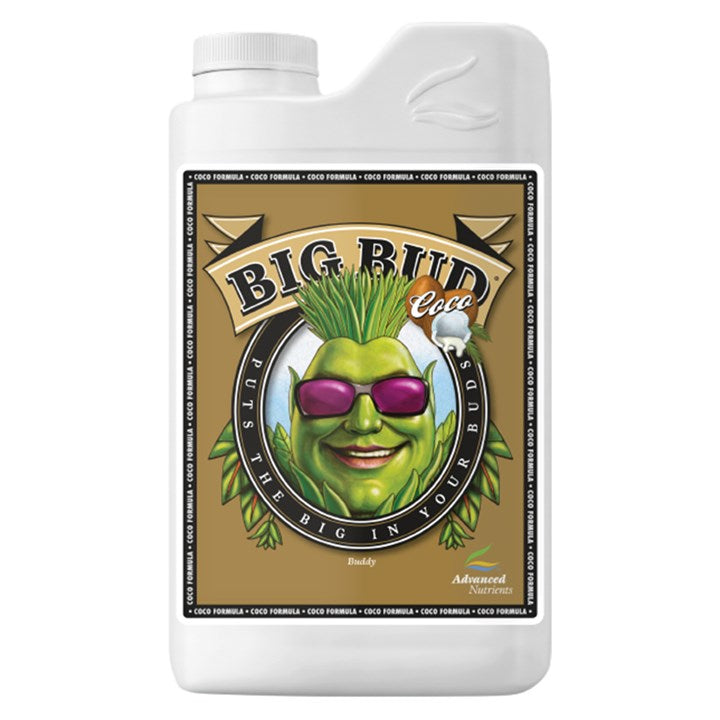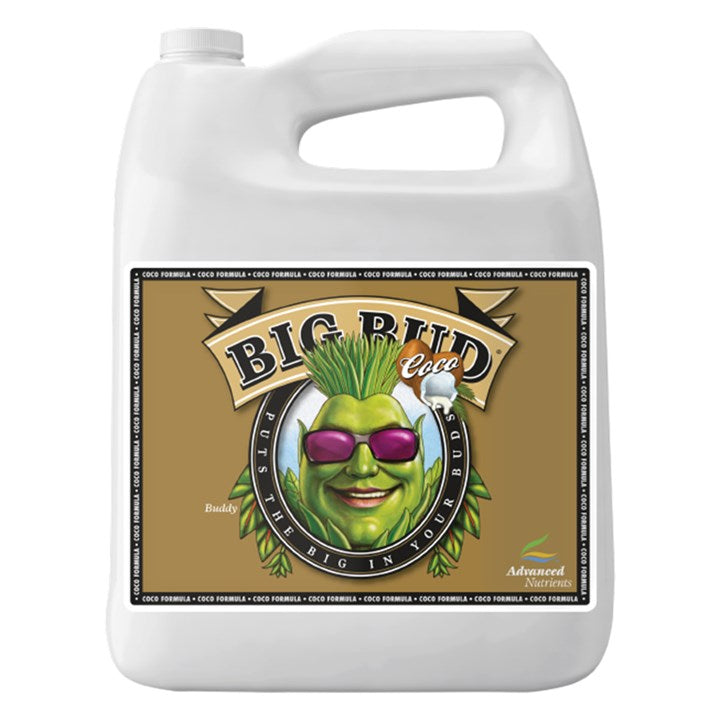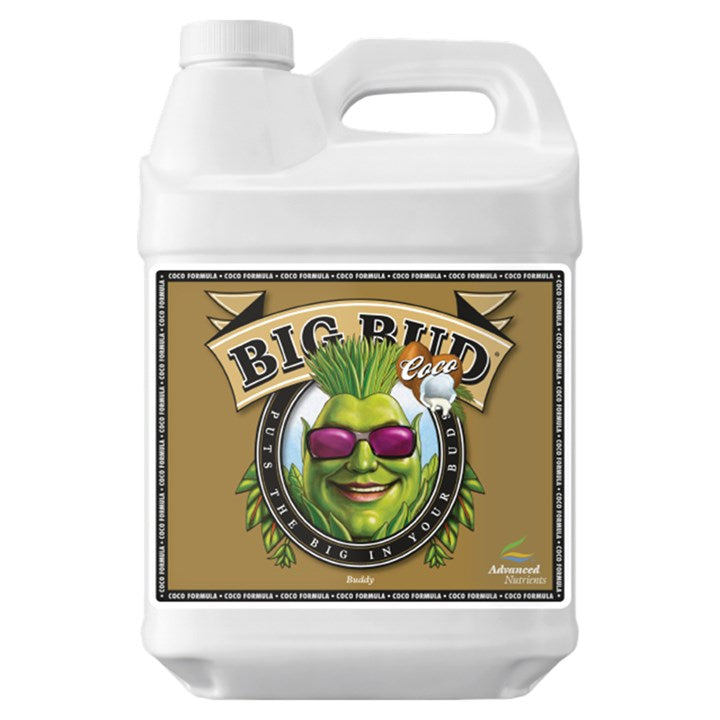 Advanced Nutrients - Big Bud (for coco)
A

dvanced Nutrients Big Bud. The premium choice for connoisseur & craft growers.
The blending team at Advanced Nutrients have ensured that Big Bud Coco creates stronger plants with absolutely eye-popping yields and a notably increased quality of final dried product.
WHY USE ADVANCED NUTRIENTS BIG BUD?
Big Bud formula specifically blended for coco coir.
Highest Production Standards

Phosphorous & Potassium (PK) for huge buds.
Specially selected for LED Grow Light users
PK ratio is tuned in for complete compatibility with coco coir
Added iron to correct coco-related imbalances.
Includes citric acids to aid active respiration. 
Stacked with L-amino acids
Improve your grow game today with Big Bud from Advanced Nutrients. Its the building block of heavy flowers and dense nugs. 
Made in Canada.