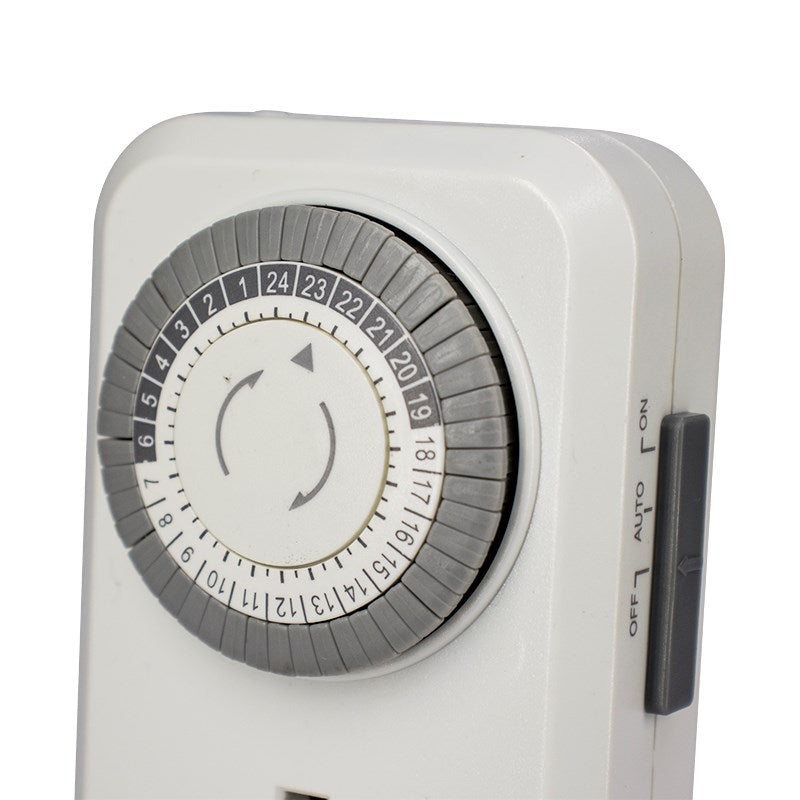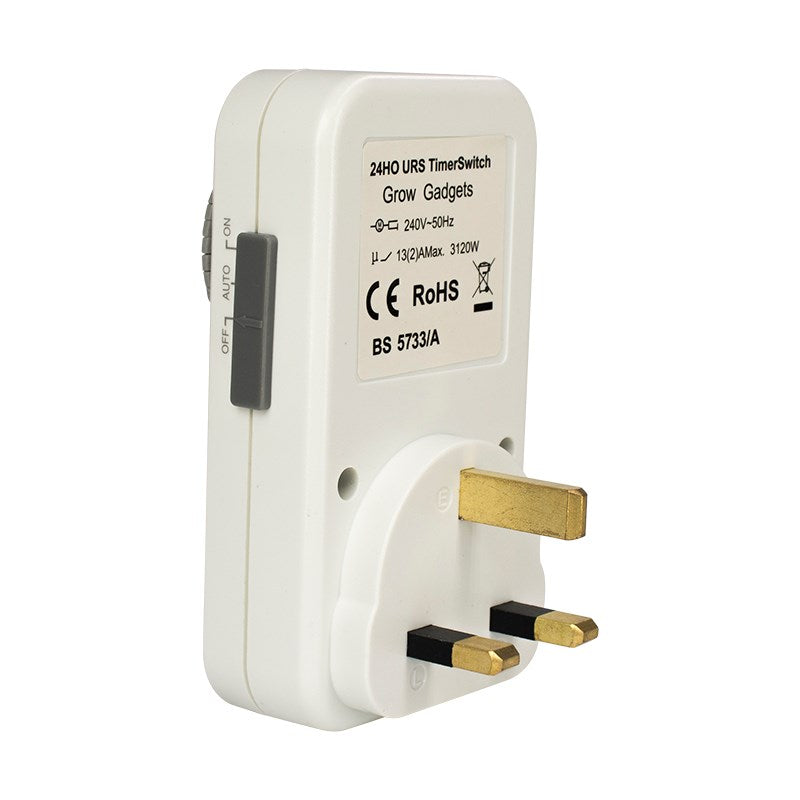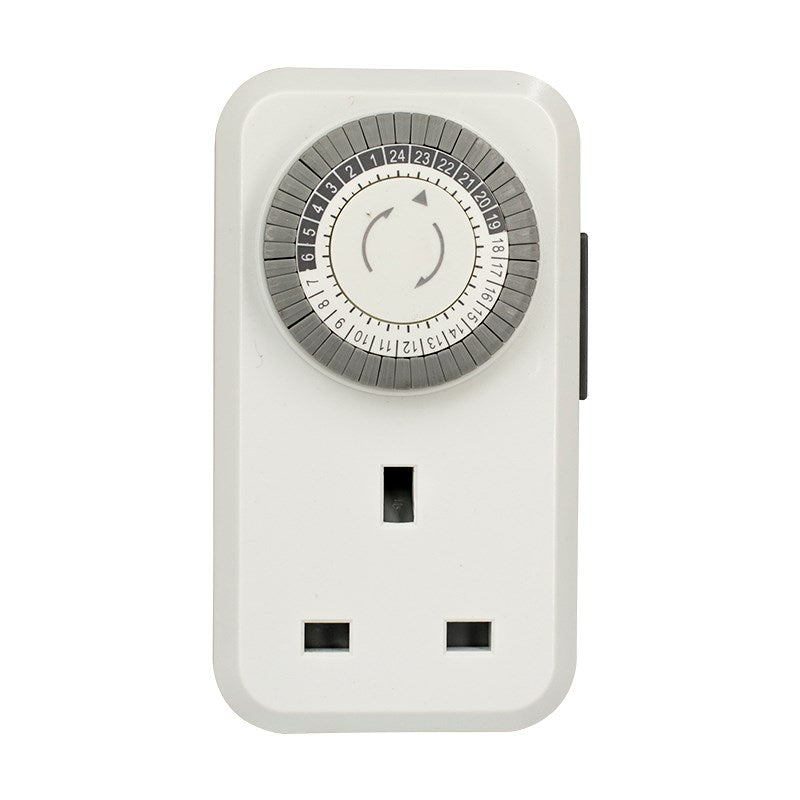 24 Hour Grow Room Mechanical Timer
24 Hour Grow Room Mechanical Timer
The Grow Gadgets 24 Hour Timer is a versatile and essential device for managing various systems in your grow room or greenhouse.

Easy To Use
Essential Grow Room Tool

30 Minute Intervals

Versatile & Hard Wearing
Tough & Reliable

Pay As You Grow With Klarna
The Grow Gadgets 24 Hour Timer is an excellent tool for any grow room, ensuring optimal control over Grow Lighting and other equipment schedules. This timer is particularly suited for hydroponic and indoor growing setups where precise control of lighting, heating and irrigation cycles is paramount to the success of the crops.
Reliable & Easy To Use
This timer is extremely reliable and easy to use, featuring 48 settings that allow you to program on/off periods at 30-minute intervals over a 24-hour period. It's compatible with any plug-in grow lights, making it versatile and adaptable to your particular setup. Simply plug your lights or other equipment into the timer, and plug the timer into the mains socket.
Safety & Security
Aside from its primary uses in grow room environments, the Grow Gadgets 24 Hour Timer can also be used as a basic security device, allowing you to schedule lights to turn on and off when you're away from home, giving the appearance of someone being in the house. It's an all-around useful gadget for anyone looking to automate their setup, whether for growing plants or for everyday home use.