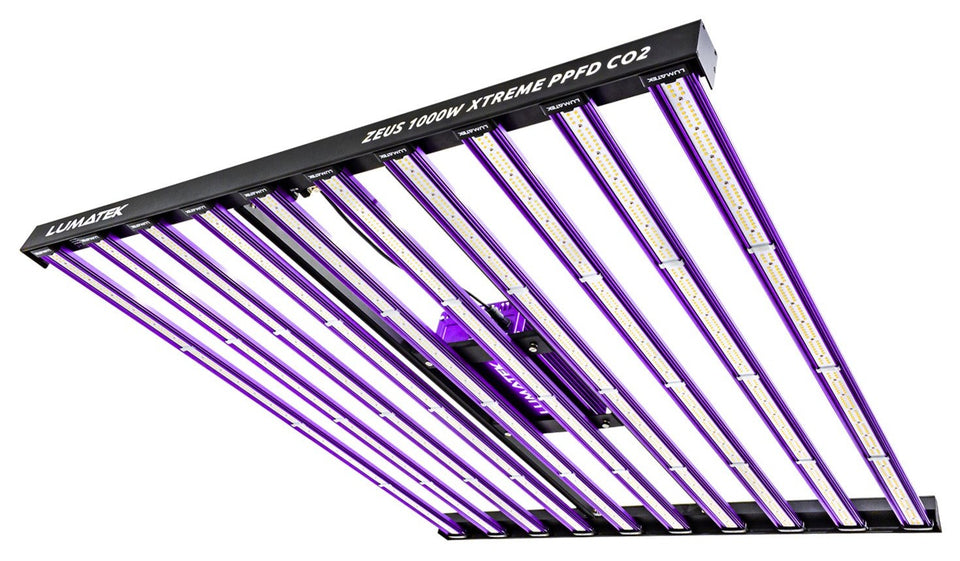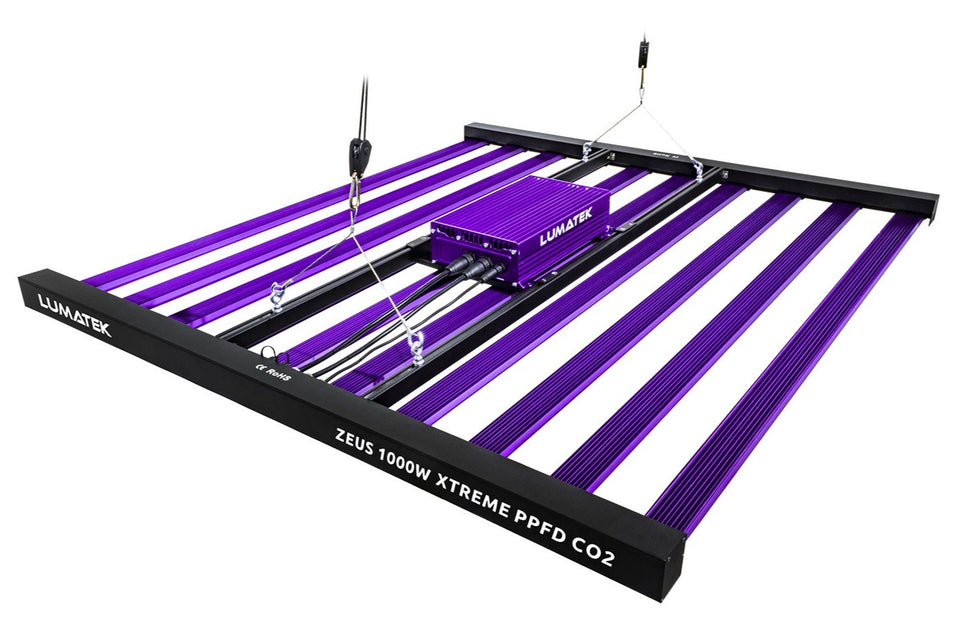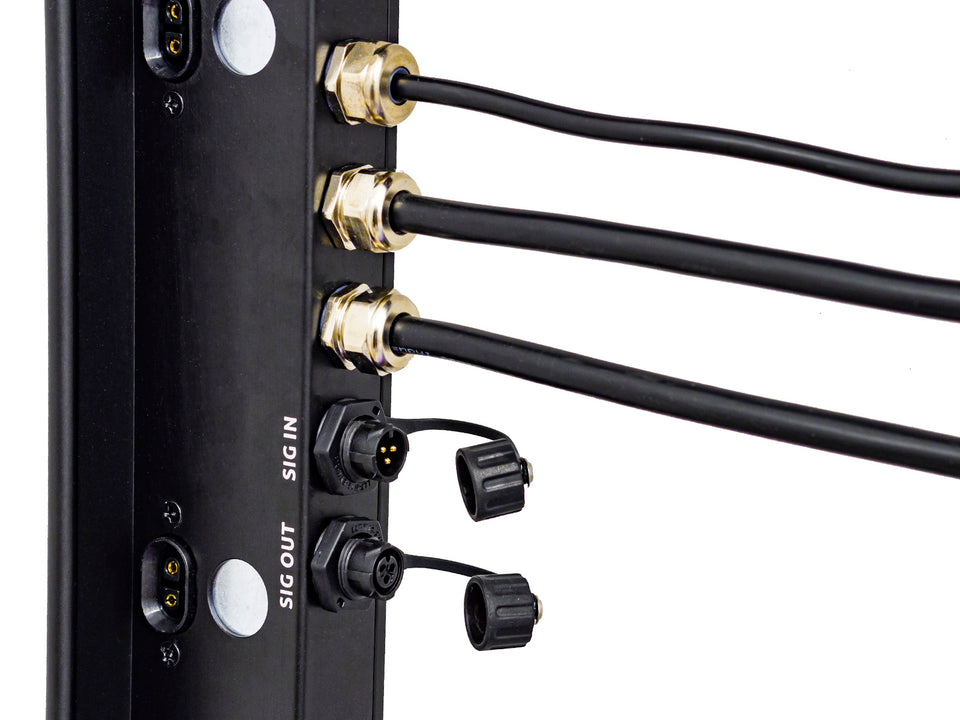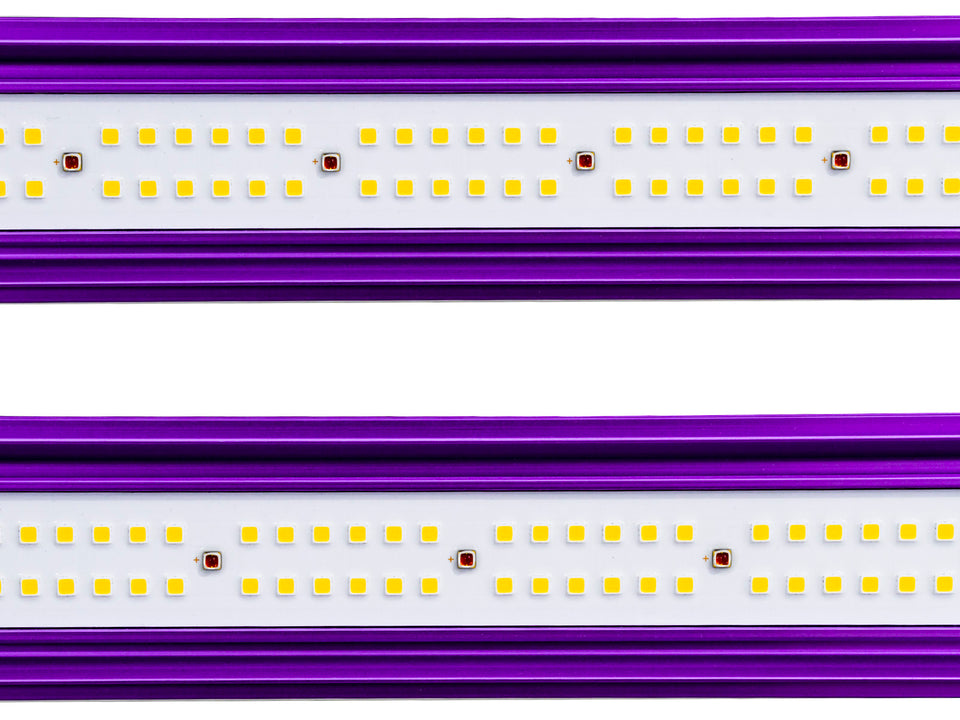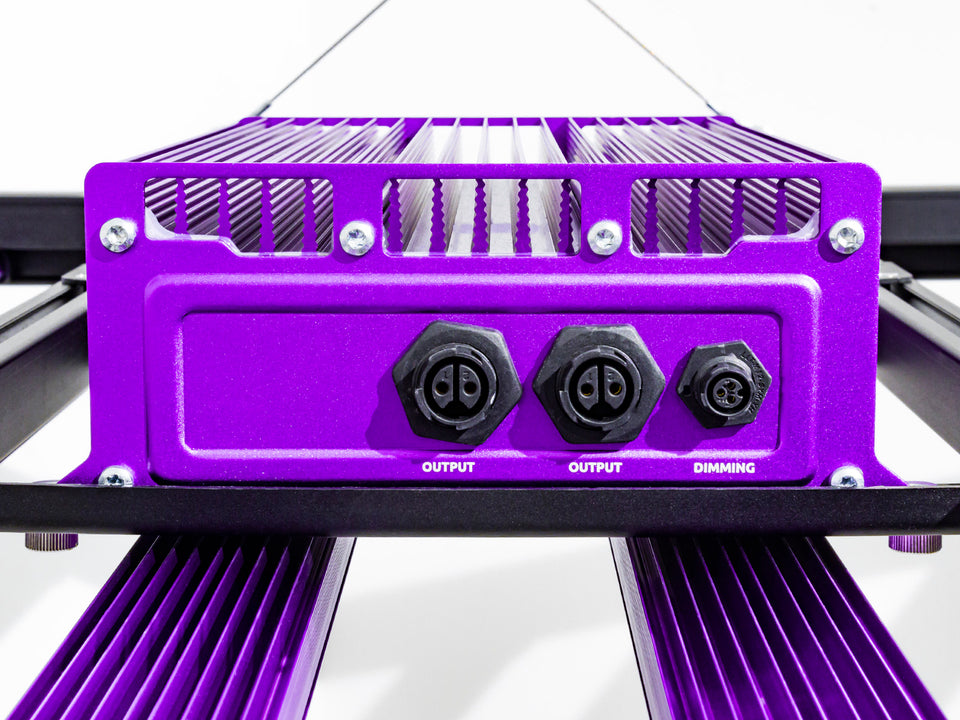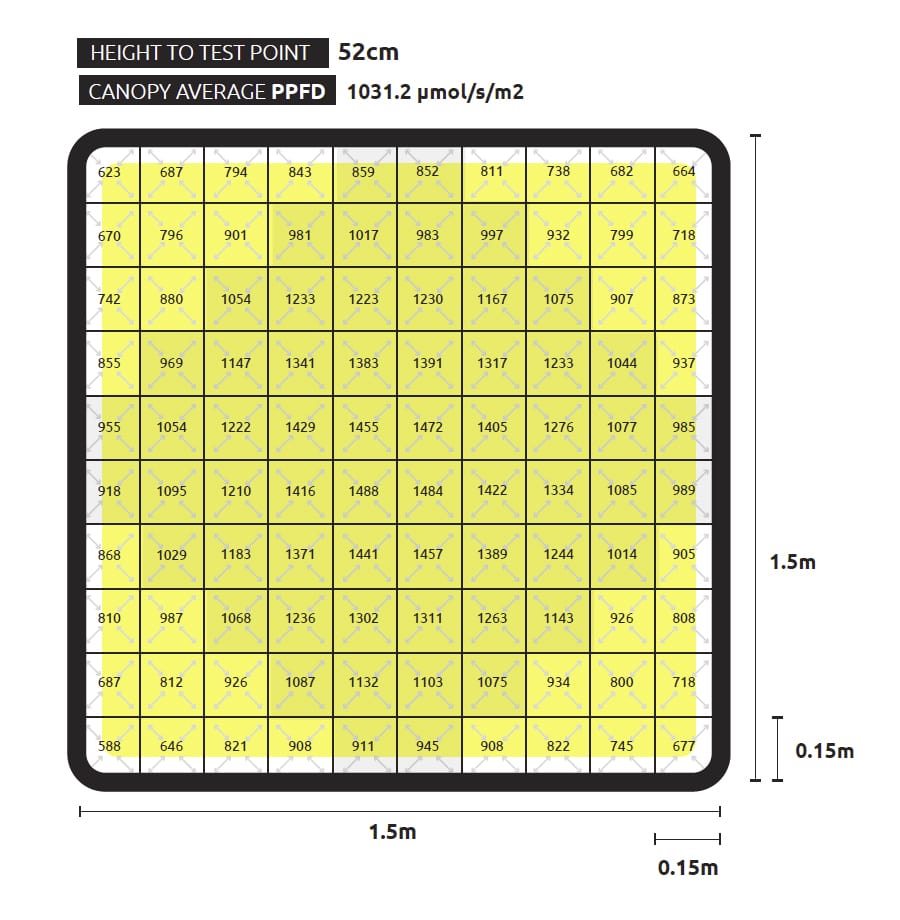 Lumatek Zeus 1000W Xtreme PPFD CO2 LED Grow Light
The Lumatek Zeus 1000w Xtreme sets a new standard in LED Grow Lighting. This is the most powerful LED Grow Light available in the world today. 


 
Very high efficacy 2.9 µmol/s/J
High PPF output for high intensity 2925 µmol/s
High quality Lumatek LED Grow Light drivers
Industry leading 5 Year warranty 
Balanced full spectrum
Massively Reduced Electricity Costs
Fully Dimmable
Detachable driver for remote use
Free Next Day UK Delivery
Pay As You Grow in 3 instalments with Klarna
Daily Electricity Cost of £3.06

This premium fixture is beautifully made, built like a tank and is full of awesome features. The Lumatek Zeus 1000w LED Grow Light raises the bar for all grow light manufacturers.
With its 10 x 100w full spectrum light bars, The Lumatek Zeus 1000w LED Grow Light produces a massive PPF of 2925 µmol/s and a Photon Efficacy of 2.9 µmol/J.
That makes this the most powerful LED Grow Light in the world. 
This certainly isn't a budget light, but with the Lumatek Zeus 1000w LED Grow Light having been shown to outperform 1600w of HPS, this fixture pays for itself very quickly indeed. And all this with a daily electricity cost of just over £3 per day. Its a no brainer for all professional growers. 
This light is called Xtreme for a reason and is not for amateur growers. With its amazing power and incredible efficiency, the Lumatek Zeus 1000w has been proven to produce over 2.5g per watt of power consumed. That is around 2500g of high quality botanical produce per flowering cycle. Absolutely amazing. 
The use of CO2 supplementation is not essential with this fixture but we do recommend it for those who wish to use it in grow areas of 1.8m x 1.8m or less.   
Featuring Lumatek's improved drivers and latest generation Osram & Lumiled diodes, this light is finely tuned for excellence in flower performance.
Its 10 LED light bars are coated in their new patented clear glue technology to vastly improve their luminance and prolong their lifespan too.  
Its beautifully coated and IP65 waterproof too so you can expect years of top performance in even the most humid of grow rooms.  
Rock solid build quality and with Lumatek's incredible 5 year warranty, the Lumatek Zeus 1000w LED Grow Light comes with complete peace of mind from Lumatek and their UK customer service team. 


Lumatek Zeus 1000w Xtreme PPFD CO2
Power

1025W

HPS Equivalence

1600w

Weight

18 kg

Lifetime Hours

60,000

Diodes

Lumiled White, Osram

Red & IR 

Size

118cm x 109cm x 11cm

Flower Footprint
1.8m x 1.8m
Veg Footprint
2.2m x 2.2m

Spectrum

Full Spectrum

Efficiency

2.9 umols/J

Daily Electricity Cost
£3.06
Lumatek Zeus 1000w Xtreme

 
Product Code:
 LUMLED003
PPF: 2925 µmol/s
Input Voltage: 220-240V, 50-60Hz
Footprint: 1.5x1.5m with Supp. CO2; 1.8x1.8m without Supp. CO2 used at higher heights.
Lifetime: 60 000 Hrs
Light Distribution: 120°
Light Source: Higher Spec Osram and Lumileds Philips Diodes
Dimmable: OFF-25%-50%-75%-100% with 0-10V Light Dimmer (Included)
External Control: With Lumatek Digital Panel Plus 2.0

Items Included:
- 10 x Lumatek 100W Pro 2.9 Full-Spectrum Magnet Light Bars
- 1 x Lumatek 1000W Xtreme Pro Driver with Connecting Cables
- 1 x LED Structure with Connecting Cables
- 1 x 0-10V Light Dimmer 
- 2 x Metal Cable Hangers
- 1 x Manual


Approximate costs of use based on 75% power for a 12 / 12 flowering cycle. 

*Calculated using the UK: Energy Price Guarantee (October 2022) electricity rate of 34.00 pence per kWh.