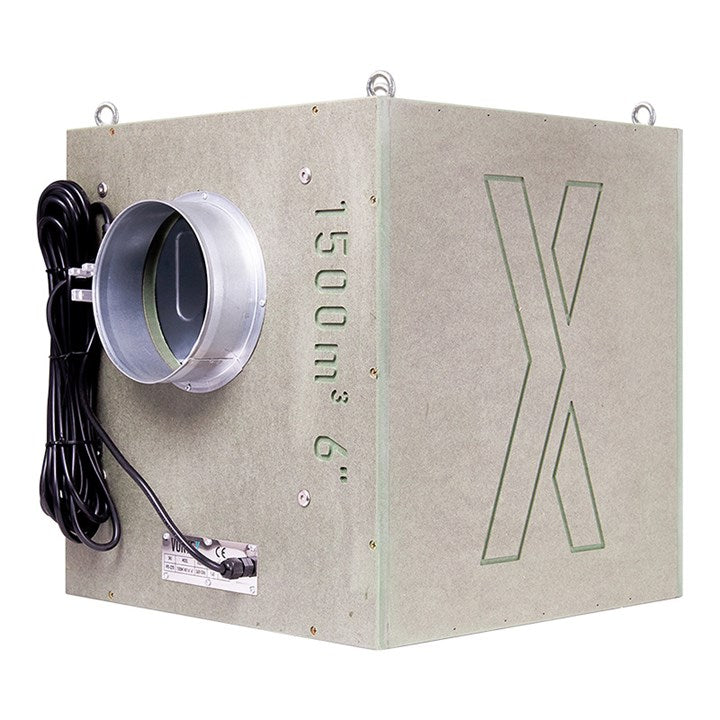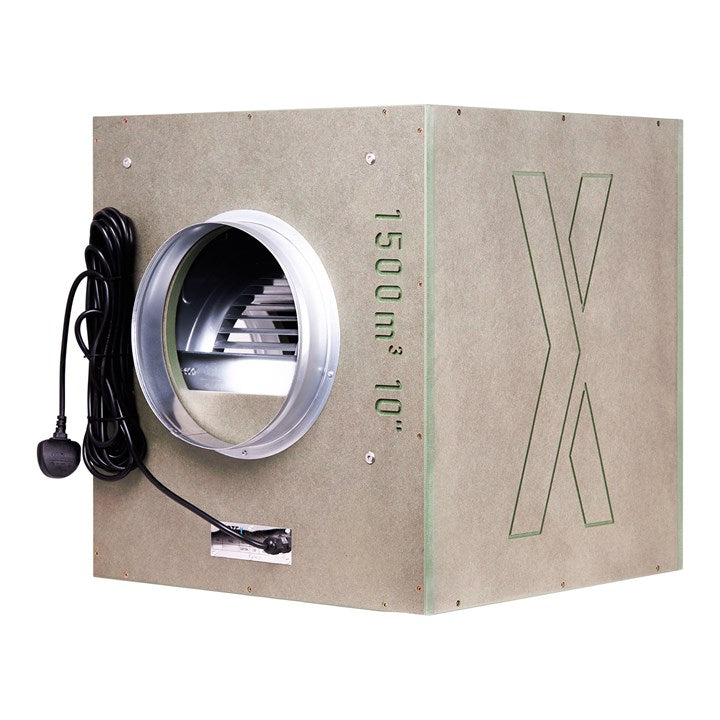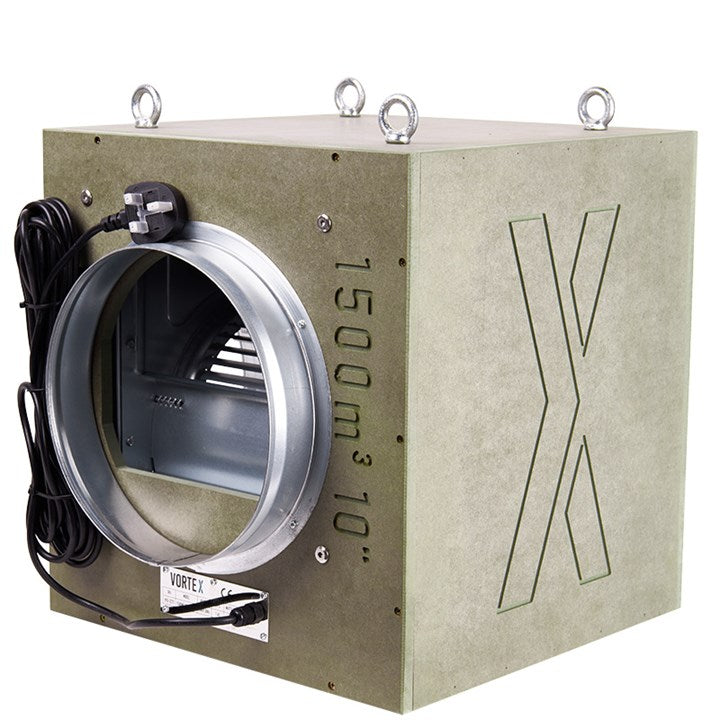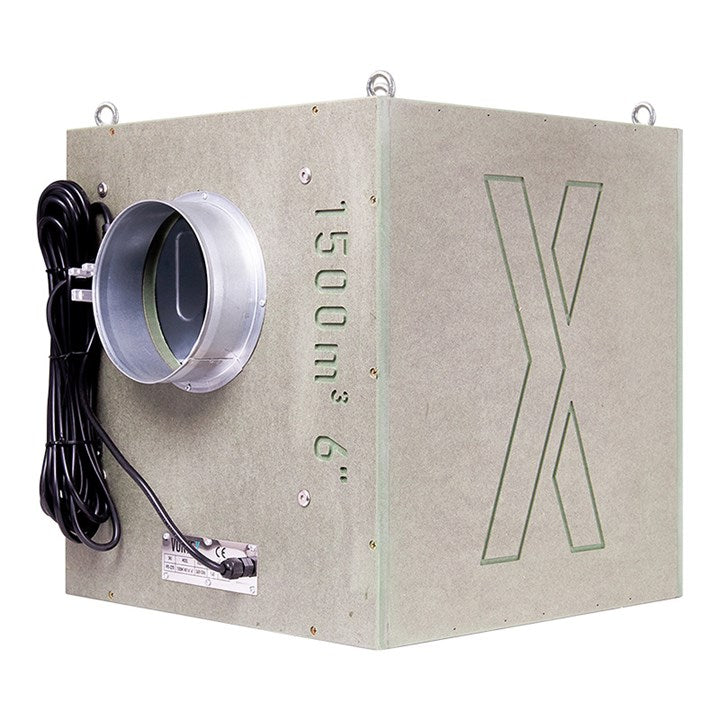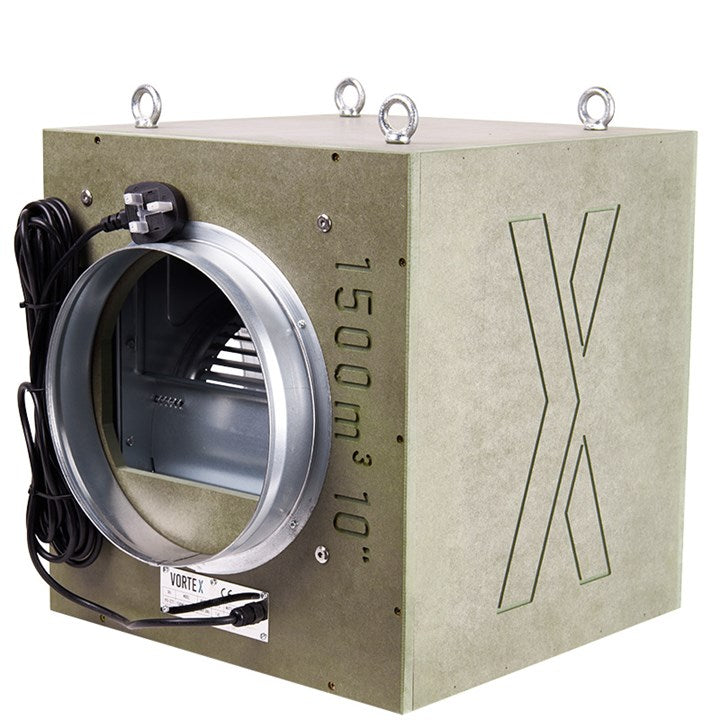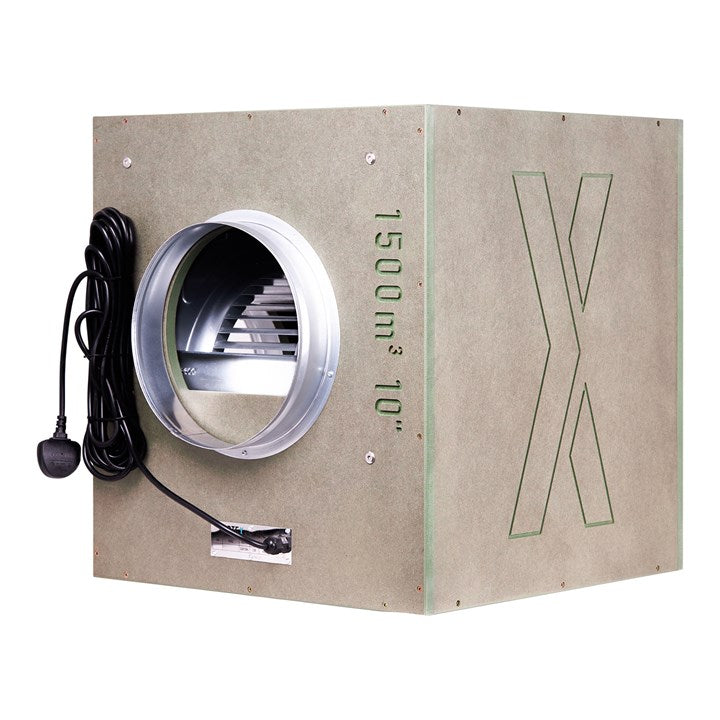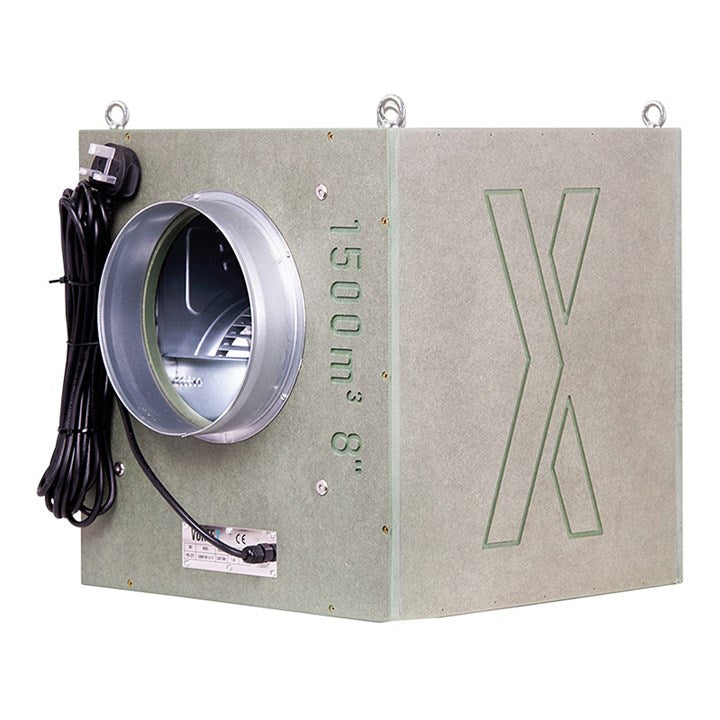 Vortex Acoustic Box Fans
A must-have for professional growing and minimal noise grow rooms. The Vortex Acoustic Box Fan is the only Box Fan that users will need. 
Remove odours from grows & provide premium ventilation to create an optimum growing environment for plants. Give plants the best chance to thrive by investing in the super-high quality and whisper quiet Vortex Box Fans.

How Vortex Acoustic Box Fans Work

Carbon dioxide is used in by plants in abundance. This quickly results in levels in the atmosphere becoming depleted, so the air in the room needs to be replaced regularly. If stale air is not removed from the grow area, moisture quickly builds which raises humidity and results in further problems such as mould, fungus and bud rot. Box Fans are used to move air into a grow room or extract from a grow room without the telltale "whooshing" sound of unboxed extractor fans. Air movement and replenishing is an essential part of the growing process. Do it professionally with the Vortex Acoustic Box fan.
Whisper Quiet Operation 
All box fans are specifically designed to be naturally quiet, but this can reduce the performance of the extraction. Vortex's ultra-silent Box Fans are head and shoulders above the existing contenders in the hydroponic industry, ensuring high-quality and whisper quiet operation. The Vortex Box Fans are super-quiet, compact and fitted with premium quality, high performance Vortex motors. The powerful fans are constructed with green MDF wooden panels & thick ultra safe insulating materials. These premium materials help to absorb any noise, whooshing or motor noise normally associated with grow rooms. This professional mans ensures minimum noise levels  & maximum performance, which is a must for stealth grow rooms where quiet operation is paramount. 
Premium Quality
Manufactured from premium quality materials and to exemplary build standards, Vortex Acoustic Box Fans are housed in thick, precision cut, moisture-resistant green MDF panels. As well as guaranteeing stealth operation, the green MDF lasts a lot longer than other wood making it ideal for grow rooms where high humidity can occur. The high-quality materials of Vortex Acoustic Box Fans also ensure a superior airflow than the other go-to box fans in the industry.
Pre-Boxed. Plug & Play. 
Unlike some other Acoustic Fans, every Vortex Acoustic Box Fan comes pre-boxed and ready to go. Shipped in heavy-duty cardboard boxes, Vortex Acoustic Fans feature carry handles so they can also be lifted and transported with ease with minimal risk of dropping or crushing in transit. The internal box packaging also comes with a heavy duty foam base plate.
Vortex Acoustic Fans can be easily hanged for over head operation, freeing up precious space on your grow room floor.
If the user chooses not to hang up the box fans during operation, they can alternatively place the Box Fan within the foam base plate to be used as additional support stand and further acoustic insulator. 
8 Metre Hard-Wired Cable
Where most Acoustic Box fans come only with a tiny 5 meter cable, all Vortex Acoustic Box Fans come fitted with an 8-metre hard-wired cable as standard. Through extensive research and development, the team at Vortex have decided to give users the 8-metre hard-wired cable which we believe allows users more movement and further range in their growing area. The massive 8-metre hard-wired cable is a fitted unit with a fixed connection, so there is no possibility of snagging, tripping or water corrosion, which is especially important high humidity environments. 
Key Features
Ultra reliable Box Fan
Anti-Vibration system for the fan to box attachment
High-quality Vortex motor
Whisper Quiet Operation
Perfect For Stealth LED Grow Rooms
Complete With Robust Hanging Hooks
Well-Priced
Ultra Long Life
Moves & refreshes massive quantities of air
Removes stale and depleted air from the grow area
8m hard-wired cable
Works well with all Vortex ducting & filters appropriate to each size Box Fan.