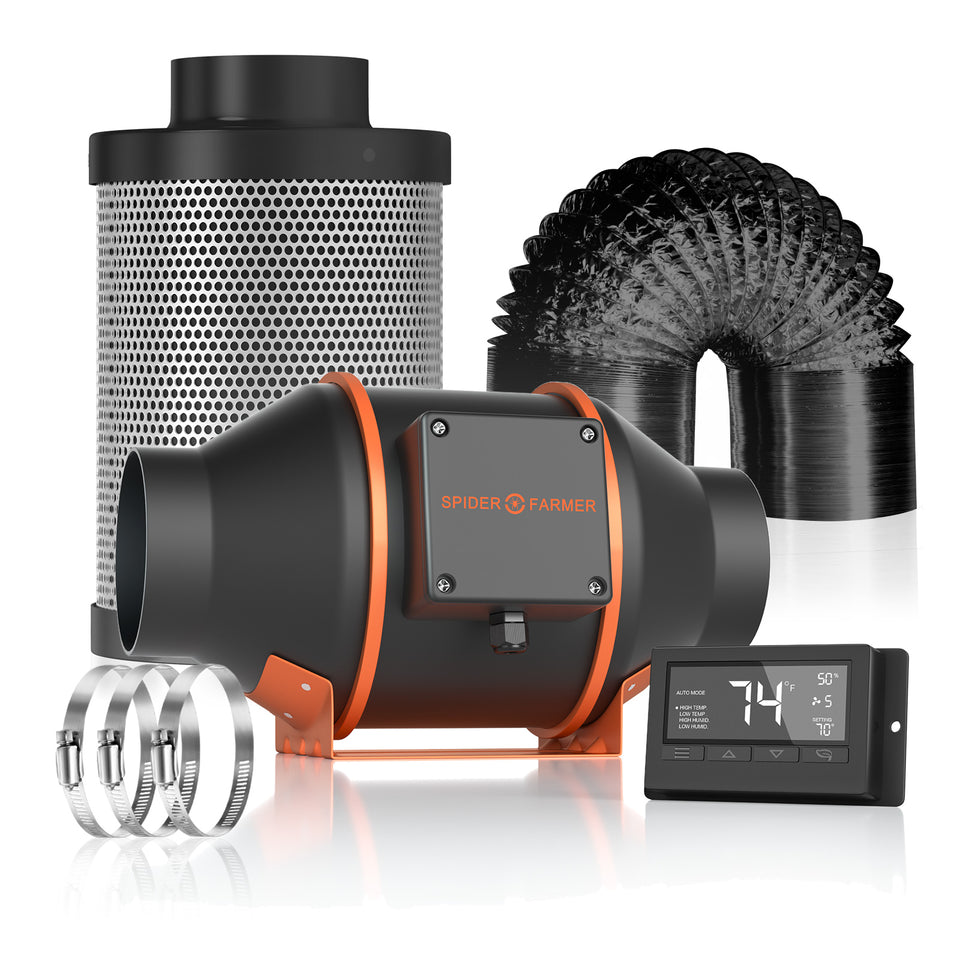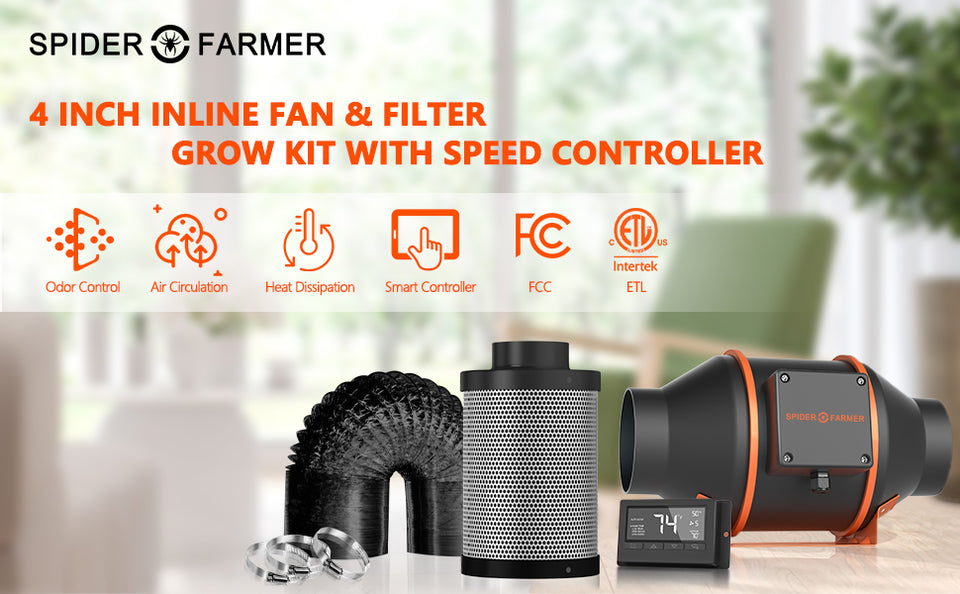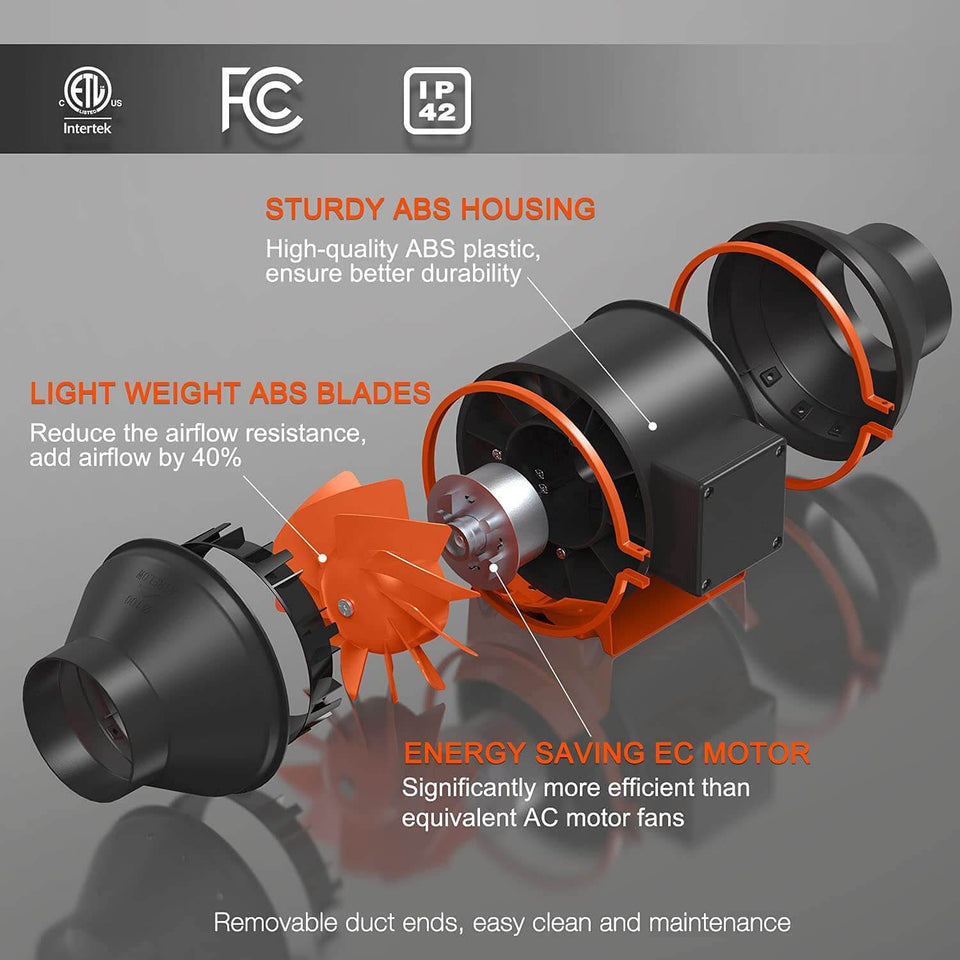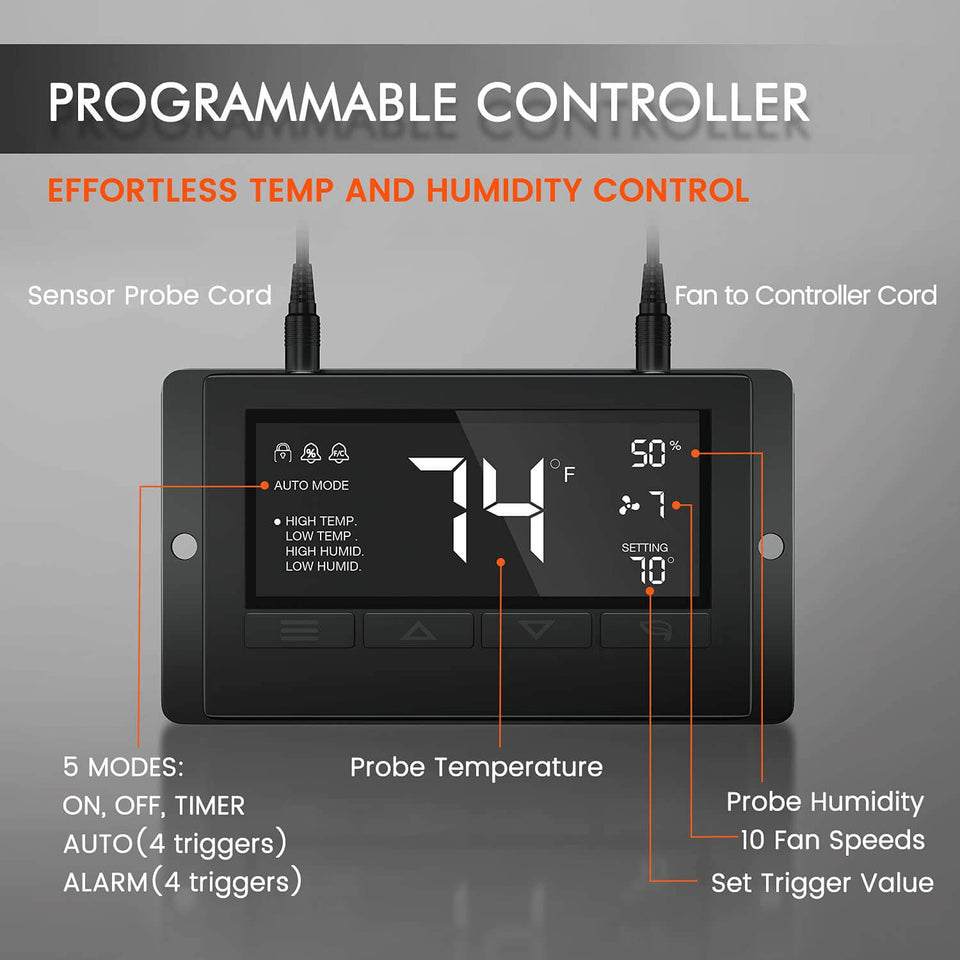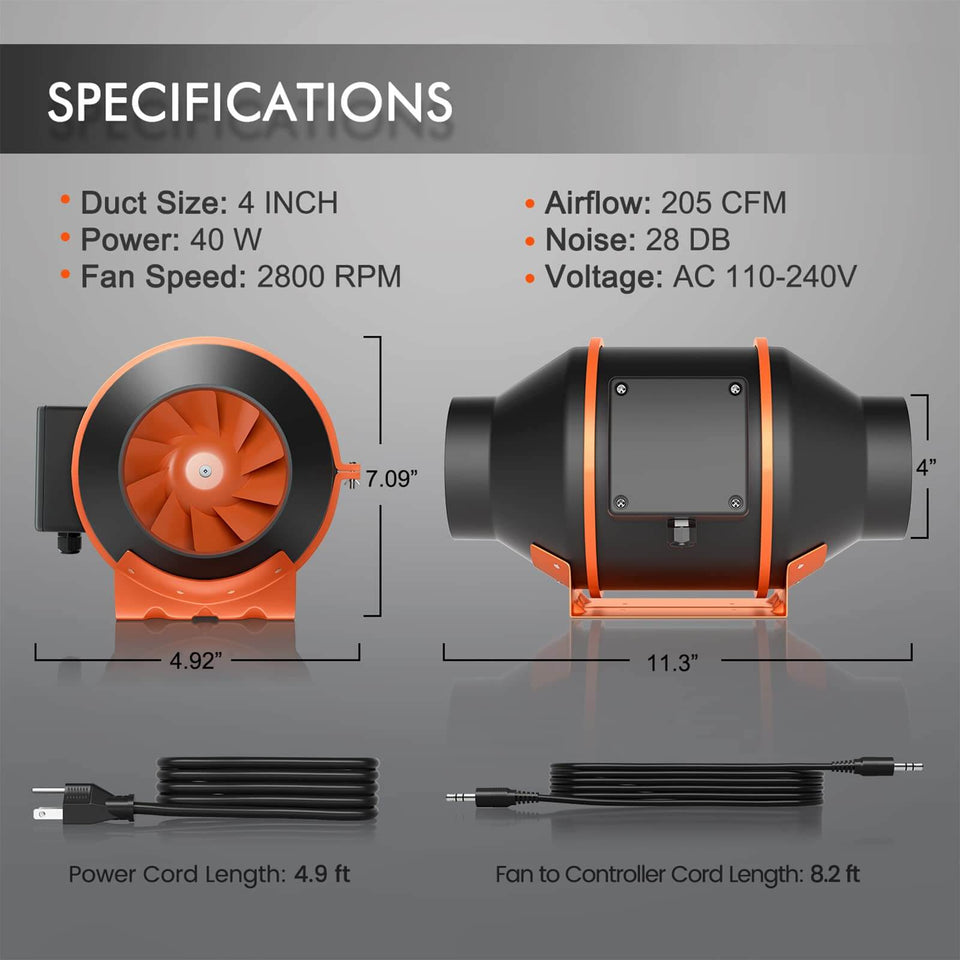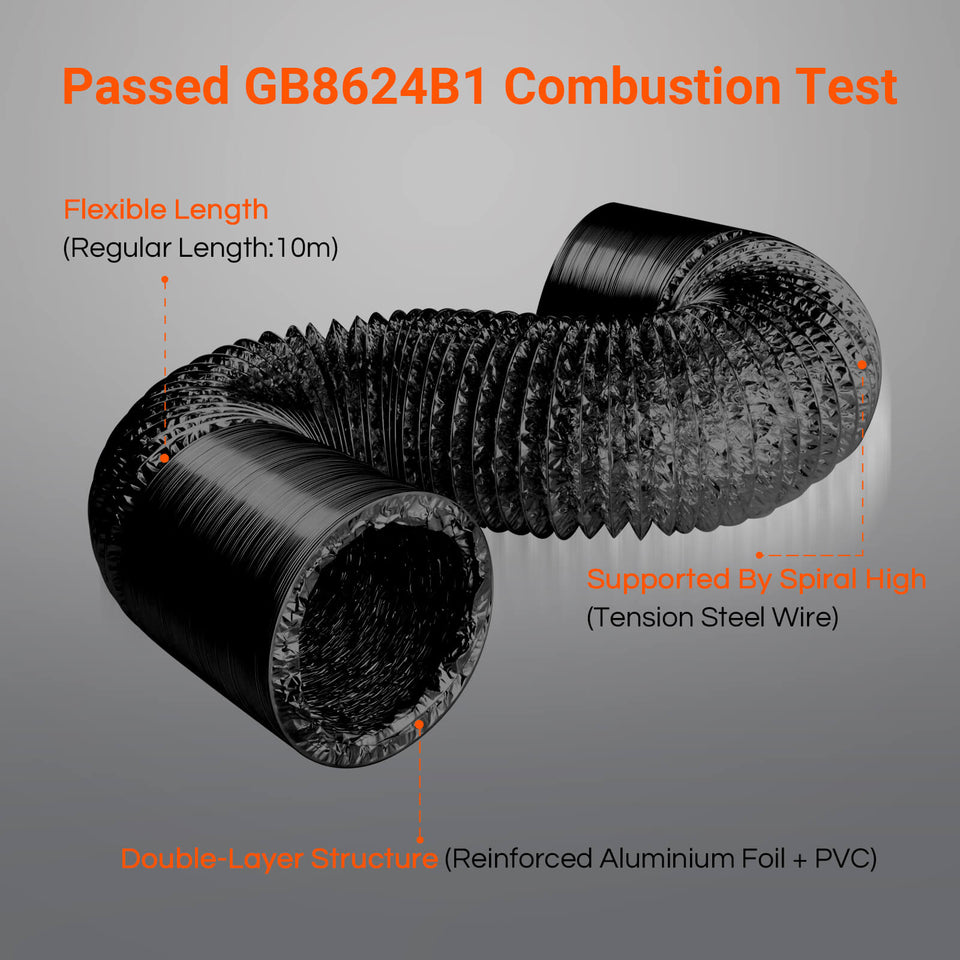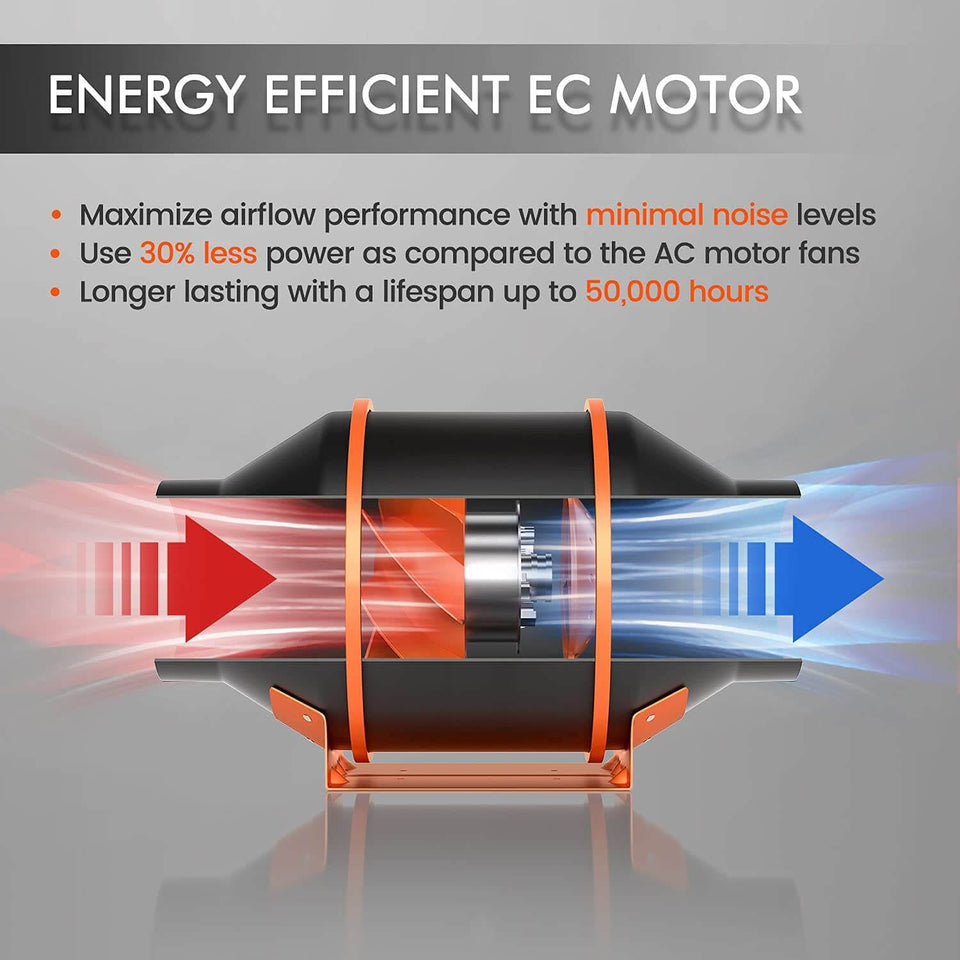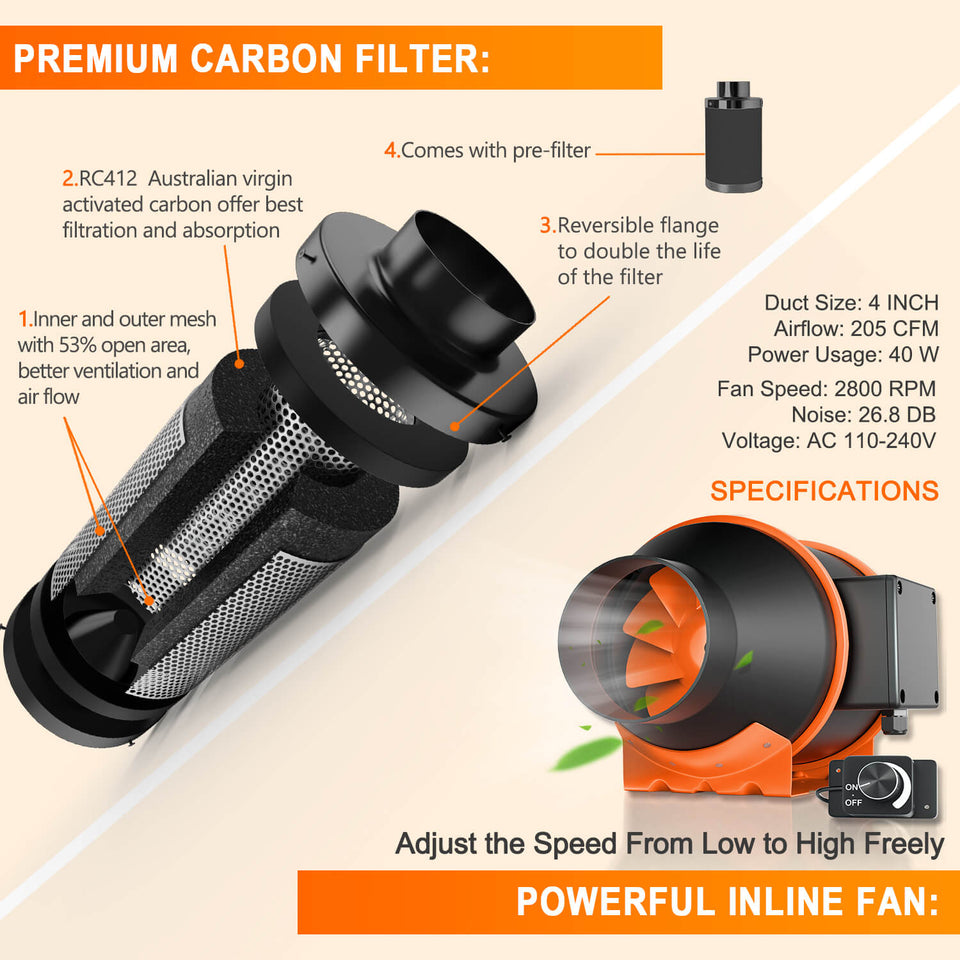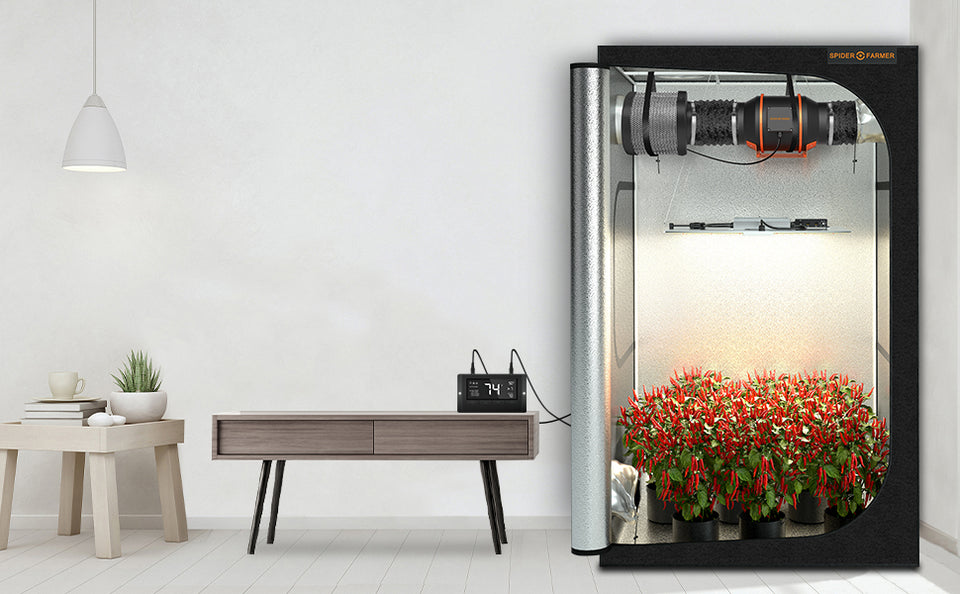 Spider Farmer Intelligent Fan & Filter Kit
This incredible ventilation kit from Spider Farmer contains everything you need to provide airflow, extraction and odour control from your grow tent. 

Fresh from the guys who know at Spider Farmer, this Fan & Filter Kit has everything you need for a stealthy, healthy grow environment.
Set up this complete range of grow equipment in minutes. As soon as everything is in place, cultivators can rest easy that your plants are in optimal condition with clean, fresh air with odour free operation to give your garden the best chance of high and healthy yields. 
Spider Farmer Extraction Fan 
Australian RC412 Carbon Filter
10 Meter Combi Ducting
Set Of Ducting Clips 
Perfect Cooling For LED Grow Lights
Reversible Flange
Hard Working Odour Control
Incredible Value
Intelligent Controller
LED Grow Lights are an essential part of indoor gardening, but even modern LEDs can get hot so plants can be prone to burning and stress caused by excess heat and stale air.
Fluctuations in temperature can also hinder the health of root systems. Blow away hot, stagnant air with this awesome inline fan kit from the guys at Spider Farmer and keep your plants under minimal stress.
Spider Farmer have created an Inline Fan that is much quieter than other brands. This reduces the telltale "whooshing" noise often associated with indoor growing.
The Spider Farmer carbon filter then removes any unwanted odours so you can keep your hobby a secret. This specially selected duo work together to be powerful, efficient and enabling total worry free growing wherever you chose.  
Boasting an intelligent controller, growers can fully programme and automate their grow at the touch of a button. No more constantly checking on plants and needlessly opening zips to check temperatures. The intelligent controller from Spider Farmer does it all. 
Get set up and ready to grow with this complete solution from the guys who know at Spider Farmer.   
Available in 4 inch or 6 inch versions.
Intelligent Fan
The intelligent fan is equipped with advanced speed control technology, allowing for precise adjustment of fan speed to maintain the desired temperature and humidity levels in the grow space. It operates quietly and efficiently to provide adequate airflow.
High Quality Carbon Filter
The carbon filter effectively removes odors and airborne contaminants from the air. It utilizes activated carbon, which has a high adsorption capacity for absorbing and neutralizing odorous molecules and pollutants.
Combi Ducting
The kit includes flexible ducting that connects the fan and carbon filter, allowing for the seamless movement of air through the ventilation system. The ducting is durable and easy to install, ensuring proper airflow throughout the grow space.
100% Odour Control
The combination of the intelligent fan and carbon filter helps eliminate unwanted odors generated by plants during the growing process. This ensures a more pleasant environment for growers and minimizes the risk of odour detection.
Super Easy Installation
The Spider Farmer Intelligent Fan & Filter Kit is designed for easy installation. It comes with all the necessary components and instructions, making it convenient for growers to set up and use in their grow spaces.
The Spider Farmer Intelligent Fan & Filter Kit provides an efficient and reliable solution for ventilation and odor control in indoor gardening. It helps maintain a clean and fresh environment for plants to thrive while keeping unwanted odors under control.