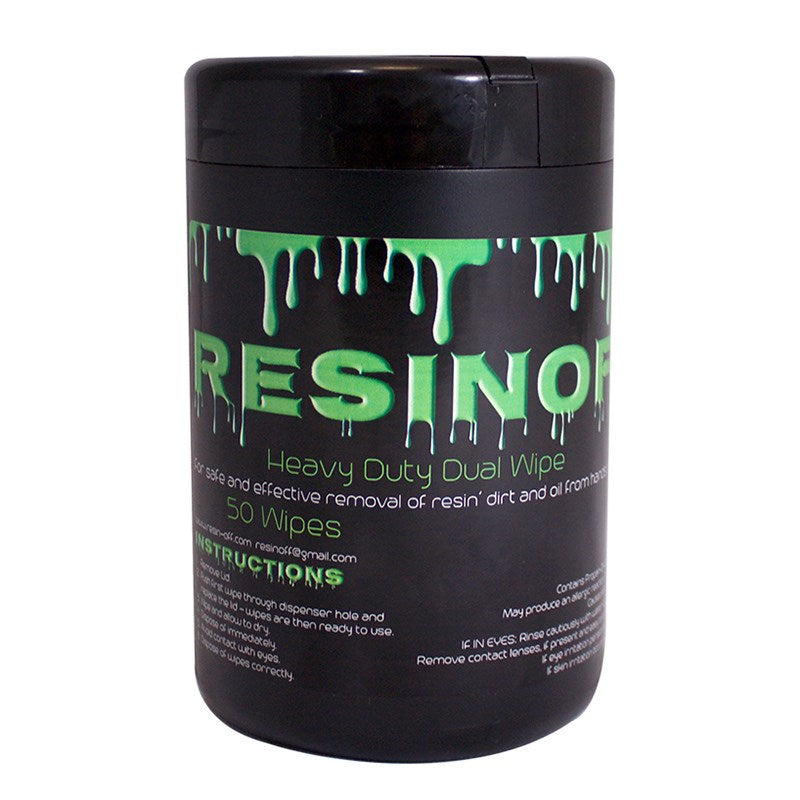 Resinoff Heavy Duty Cleaning Wipes
Resinoff Heavy Duty Cleaning Wipes are designed for the safe and effective removal of resin, dirt and oil from hands and everyday objects.
These wipes are quickly becoming a must have amongst growers. They are hard working, heavy duty and make light work of sticky and resinous surfaces. 
WHY USE RESINOFF CLEANING WIPES?
Easily clean your trimming equipment & grow area

Exceptional value for money

No more white spirit or nasty cleaners
Specifically designed for resin 

Easy storage


Extend the life of your expensive trimming equipment
Perfect for cleaning and maintaining your harvesting equipment.